Gavin Rossdale stopped by STK Las Vegas last night along with the rest of his Bush band mates. He dined on a Waygu Beef filet using the exclusive STK diamond encrusted 15K steak knife which contains 5 carats of diamonds designed exclusively for STK Las Vegas by Jason's of Beverly Hills. His party also enjoyed beef and tuna tartar, seafood platters, King Crab and Dover Sole.
Gavin Rossdale was performing with Bush as part of a private show at The Cosmopolitan of Las Vegas.
About STK Las Vegas
STK Las Vegas is open seven days a week, Sunday through Wednesday, 6 p.m. – 12 a.m., Thursday from 6 p.m. to 1 a.m. and Friday and Saturday from 6 p.m. to 2 a.m. STK Las Vegas is located on the P3 Commons at The Cosmopolitan of Las Vegas, 3708 Las Vegas Boulevard South. Reservations can be made by calling 702.698.7990. For more information, visit stkhouse.com
Follow us on Facebook at STKLasVegas
Follow us on Twitter @STKLasVegas
About The ONE Group
The ONE Group is an upscale hospitality company that develops, manages and operates luxury restaurants, lounges & bars in New York, Los Angeles, Miami, Las Vegas and Turks and Caicos. Additionally, the company offers a turn-key food and beverage program for hotels and resorts. Established in 2004 with the vision of becoming a market leader in the hospitality industry, The ONE Group currently operates STK, Tenjune, The Collective, Ristorante Asellina, Coco de Ville, Bagatelle Turks & Caicos, and food and beverage service contracts for multiple Gansevoort hotels. Partnered in operation of an additional dozen venues, The ONE Group has continued expansion plans in other major U.S. cities in the next year.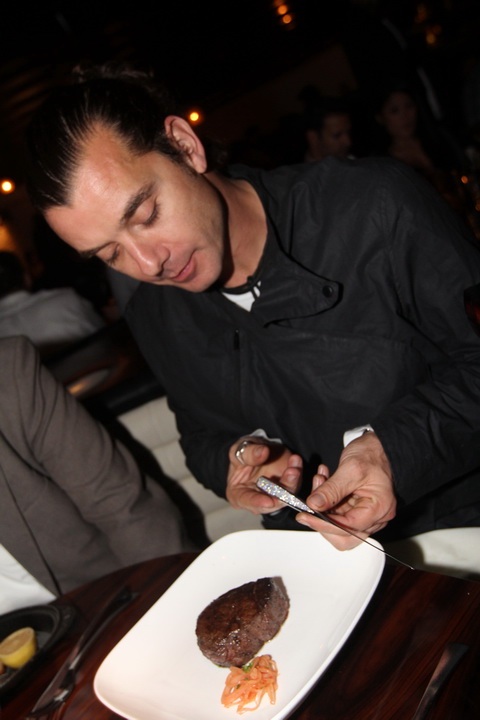 Photo Credit: Hew Burney