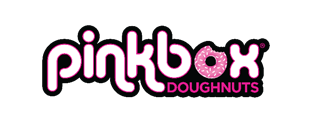 Pinkbox Doughnuts® and Las Vegas Lights FC announce official doughnut partnership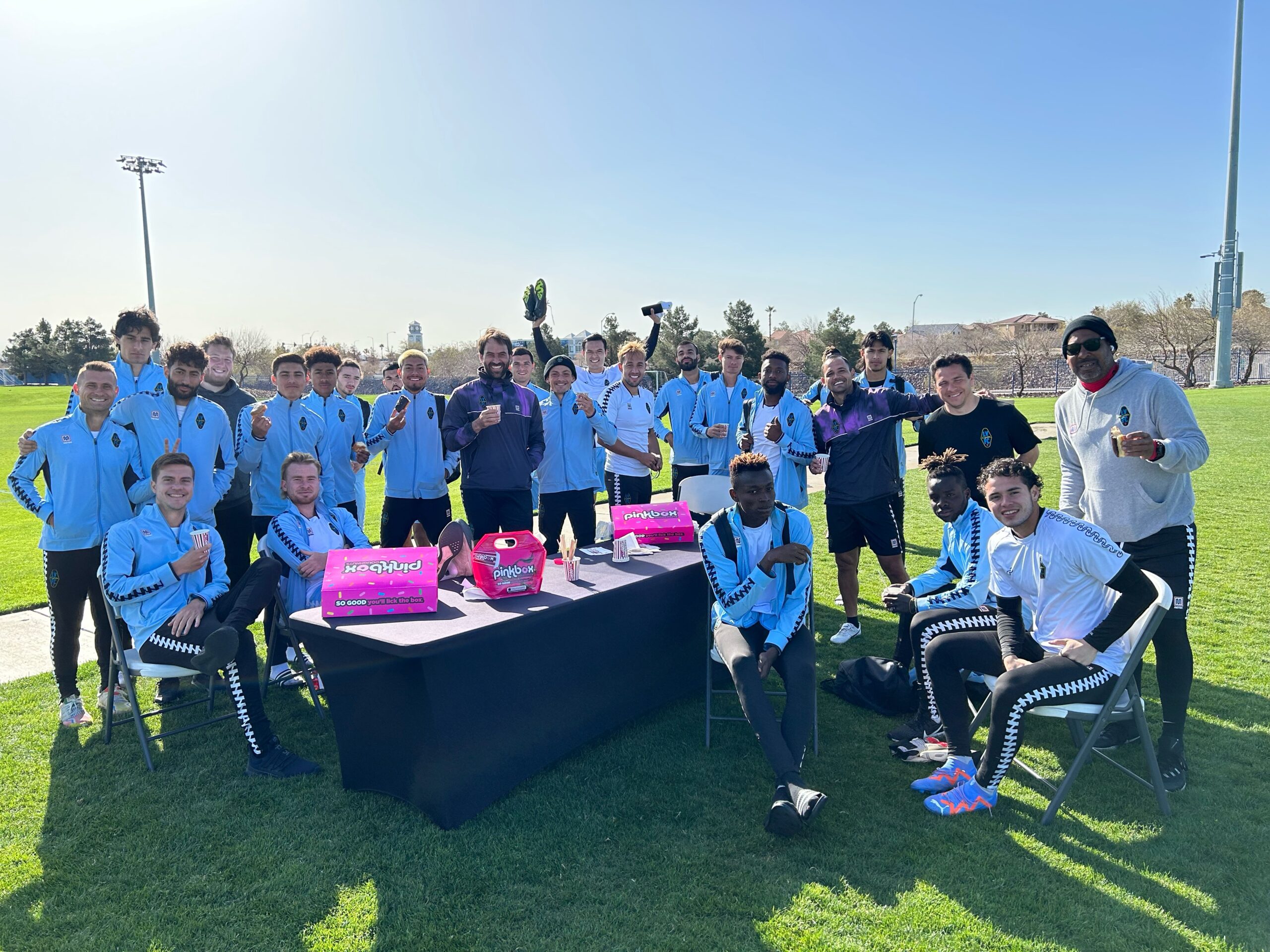 In advance of the Las Vegas Lights FC's first home game tomorrow, Friday, May 5, Pinkbox Doughnuts® and Las Vegas Lights FC announce their partnership with Pinkbox Doughnuts as the official doughnut partner of the team.
At the May 5th home opener, the Pinkbox Doughnuts food truck will deliver the ceremonial "Pink Scarf" to midfield during the pre-game festivities. Throughout the season Pinkbox Doughnuts will make the live match experience even more fun with games, activities, and giveaways. Fans will be able to enjoy doughnuts at select games during the season.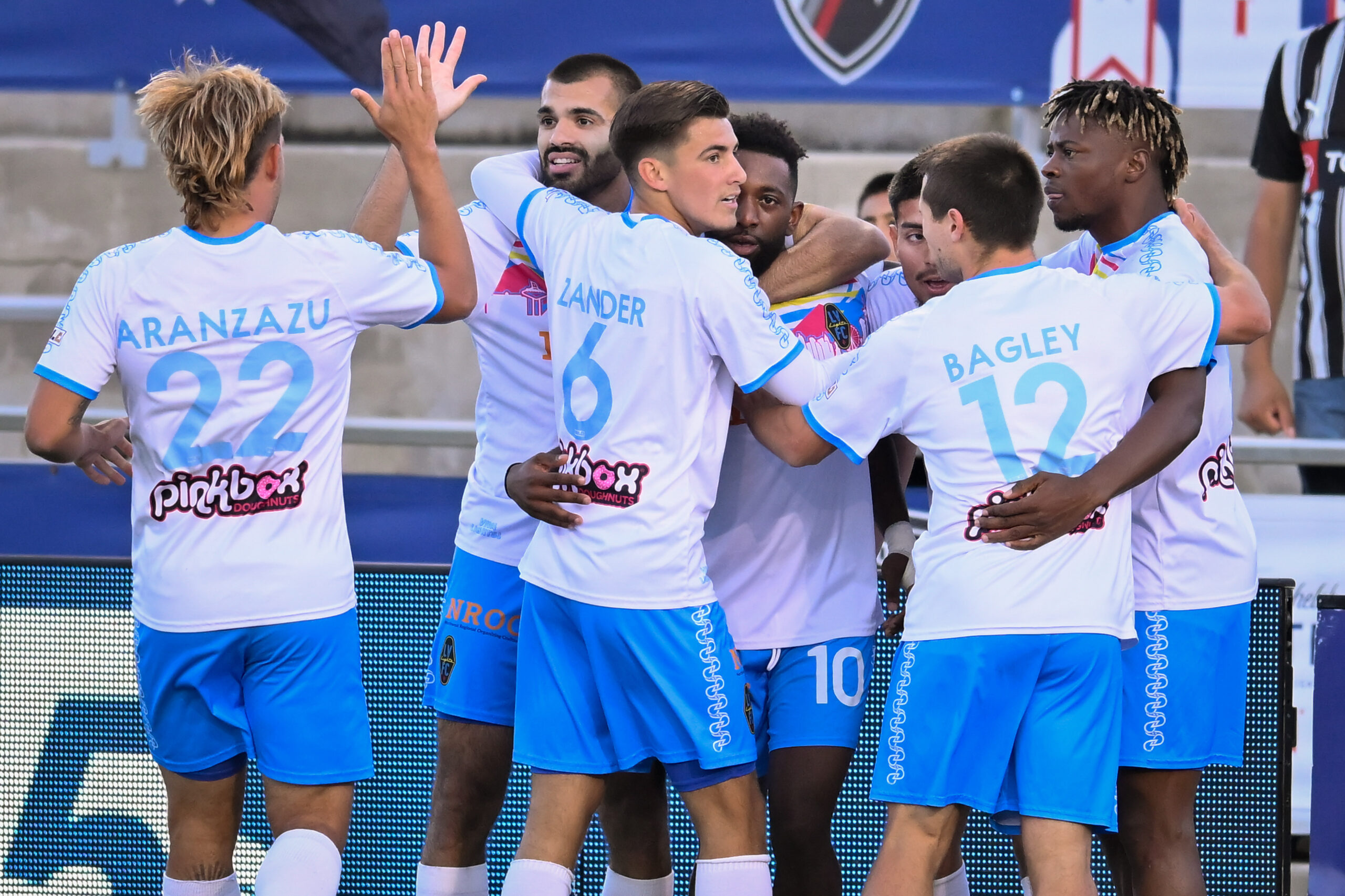 "Pinkbox Doughnuts proudly supports our hometown teams, and we can't wait to celebrate our new partnership with Las Vegas Lights FC at their first home game this season," said Judith Perez Siegel, owner of Pinkbox Doughnuts. "It's exciting to share our whimsical fun with Las Vegas' soccer fans."
As the team's official doughnut partner this season, players' jerseys include the Pinkbox Doughnuts logo. The logo will also be prominently displayed on the stadium wall and concourse walkway of Cashman Field in downtown Las Vegas where the Las Vegas Lights FC play.
"We are thrilled to have Pinkbox Doughnuts as the Official Doughnut Partner of the Las Vegas Lights FC," said Brett Lashbrook, owner and CEO of Las Vegas Lights FC. "It's great to partner with another family-oriented Las Vegas brand."
For more information on Pinkbox Doughnuts, store locations, hours, and doughnut varieties, please visit www.pinkboxdoughnuts.com.
For tickets to the Las Vegas Lights FC first home game on Friday, May 5 at 7:30 p.m., please visit: https://www.lasvegaslightsfc.com/.
ABOUT PINKBOX DOUGHNUTS®
Awarded "All-Time Best Doughnuts" by Las Vegas Weekly, and "Best Doughnuts" in the Las Vegas Review-Journal "Best of Las Vegas" Awards, Pinkbox Doughnuts has seven locations across the metropolitan Las Vegas Valley as well as at the California/Nevada border in Primm, Nevada and in St. George, Utah. Established in 2012, Pinkbox Doughnuts offers a fun modern-day twist on the classic doughnut shop with a whimsical pink interior where more than 70 varieties of delicious doughnuts – each with their own creative design and personality – are sold 24 hours a day, 7 days a week. Perfect for social media memories, Pinkbox Doughnuts is expanding rapidly with plans to open several new stores. It also operates a doughnut food truck that travels to parties and special events. For more information, please visit www.pinkboxdoughnuts.com and follow on Instagram at @pinkboxdoughnuts, Facebook at Pinkbox Doughnuts, TikTok at Pinkbox Doughnuts, and Twitter at @pinkboxdoughnuts.
ABOUT LAS VEGAS LIGHTS FC
Established in 2017, Lights FC brought professional soccer to the Entertainment Capital of the World. A member of the United Soccer League Championship, the second division professional league in the United States, Lights FC averages close to 7,000 fans per match playing in downtown Las Vegas at historic Cashman Field. Named by Sports Illustrated as the "Most Interesting Team in the World," the Club is known for its unique match day experience and was recently voted "Best Sports Value" in Las Vegas. Additional information can be found at LightsFC.com.
Summary
Article Name
Pinkbox Doughnuts® and Las Vegas Lights FC announce official doughnut partnership
Description
Pinkbox Doughnuts® and Las Vegas Lights FC announce official doughnut partnership