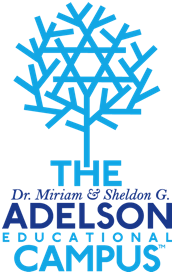 Professor Alan Dershowitz Honored by The Dr. Miriam and Sheldon G. Adelson Educational Campus at Annual In Pursuit of Excellence Gala

 The Dr. Miriam & Sheldon G. Adelson Educational Campus honored Professor Alan Dershowtiz at the annual In Pursuit of Excellence scholarship gala on Sunday, Nov. 13 at The Venetian Las Vegas. Dershowitz was awarded the Pursuit of Excellence Award for his longstanding defense to civil and individual rights.
 
Dershowitz, a Harvard Law School professor has written more than 27 non-fiction works and two novels. He has been an advisor to presidents, United Nations officials, prime ministers, governors, senators, and members of congress. He is also credited as one of Israel's most ardent legal defenders.
 
The In Pursuit of Excellence Gala was held to raise funds to benefit Adelson Educational Campus' scholarship program for students in need. It is the campus' mission to never turn a student away due to financial hardship. The night entailed a silent auction and cocktail reception followed by a gourmet dinner, program and dancing. 

About The Dr. Miriam & Sheldon G. Adelson Educational Campus
The mission of The Dr. Miriam and Sheldon G. Adelson Educational Campus is to instruct and inspire new generations of students who will draw strength from a rich Jewish heritage, use their knowledge, values and vision to fulfill their own potential, and build a better world. Adelson Educational Campus was originally founded in 1980 and now educates children from 18 months through 12th grade. Adelson Educational Campus accepts students of all faiths and affiliations and offers a drug-free commitment to its students and faculty.  Adelson Educational Campus is located at 9700 West Hillpointe Road in Summerlin. For more information please call (702) 255-4500 or visit www.adelsoncampus.org or Facebook/Adelson Campus

 
 **PHOTOS COURTESY OF THE MAIN EVENT PHOTOGRAPHY**