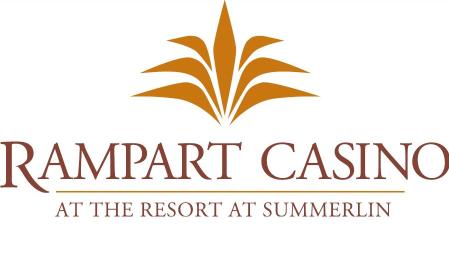 Find Your Pot O' Gold at the Rampart in March
Don't miss the St. Patrick's Day Dining Specials
February 28, 2012 – March is a lucky month and the Rampart Casino is offering players a chance to take home a Pot O' Gold in their Progressive Cash Drawings. Start earning entries early and take part in our weekly drawings where 15 winners will be chosen! The progressive jackpot starts at $5,000. They'll be celebrating St. Patrick's Day and offering traditional Irish dishes in many of their restaurants.
March Promotions include:
Double Your Cash Back Wednesdays
$50,000 Pot O Gold Progressive Cash Drawings
Slots: 100 points = 1 entry
Table Games: 1 hour @ $10 average bet equivalent
Progressive Jackpot starts at $5,000
Start earning tickets February 26, 2012
15 Winners week 1 through 4
11 Winners final week
See Players' Club for details
$25,000 Springtime Table Games Cash Giveaway
Every Friday in March
7 p.m.
See Pit personnel for details
Food & Beverage
St Patrick's Day:
Promenade Café
Corned Beef and Cabbage with a choice of Soup or Salad and Irish Cream Cheesecake
Available 11 a.m. to 11 p.m.
$9.99
Rampart Buffet
Traditional favorites include Corned Beef, Cabbage, Irish Stew, Shepherd's Pie and a variety of traditional vegetable dishes in addition to the regular buffet options
$15.99
Dining Specials available in March:
Promenade Café
$3.99 Early Riser Specials (available 7 days a week, 5 a.m. to 9 a.m.)
The Sun City – Two (2) Eggs any style, Hash Browns, Two (2) Strips of Bacon or Two (2) Sausage Links and Toast
The Siena – Short Stack of pancakes with Two (2) Strips of Bacon or Two (2) Sausage Links
The Anthem – Two (2) Egg Omelet with Two (2) Items of your choice and Toast
The Royal Ridge – Oatmeal or Cream of Wheat with Bananas, Raisins, Butter, Brown Sugar and Cinnamon
The Spanish Trail – Strawberry Cream Cheese stuffed French Toast
The Queensridge – Two (2) Egg Sandwich on Kaiser Roll with Bacon and Melted Cheese and Hash Browns
3-Course Dinner – includes your choice of starter, entrée and dessert
Available 11 a.m. – 11 p.m.
$9.99
Steak and Shrimp Special –
Eight ounce New York Steak served with 4 Crispy Jumbo Shrimp and Vegetable of the day and your choice of Potato. Includes your choice of Soup or Salad.
Requires the purchase of a beverage
$10.99
Carmel Room
4-Course Dinner
Complimentary Glass of Wine
Soup of the Day
Prosciutto Caesar Salad with Chopped Hearts of Romaine, Fresh Grana Padano Tuile and Classic Caesar Dressing
Entrée: (Your choice of one of the following)
Pan Roasted Chicken Breast served with out Daily Vegetable and Chicken-Rosemary
Jus
Grilled Prime Rib served with Green Bean Almandine and Au Jus
Shrimp Scampi featuring Six Sautéed Shrimp in Lemon Butter Sauce served over
Angel Hair Pasta
Combination of Tornado and Shrimp Scampi with a three ounce Tenderloin Medallion
and three Sautéed Shrimp Scampi
Crème Brulee
$44.99 per person
Cannery Casino Resorts, LLC, owns and operates the Cannery Casino & Hotel in North Las Vegas; the Rampart Casino within the Resort in Summerlin, also home of the J.W. Marriott Resort; and Eastside Cannery Casino & Hotel. The company also owns and operates the Meadows Racetrack & Casino in Washington County, PA. Cannery Casino Resorts can be reached at (702) 856-5300. The specific property websites are as follows: Cannery Casino & Hotel, www.cannerycasino.com and Eastside Cannery Casino & Hotel, www.eastsidecannery.com; Rampart Casino, www.rampartcasino.com. The Meadows Racetrack & Casino can be reached at (724) 503-1200, (877) 824-5050, or by visiting www.meadowsgaming.com.