REBELS OPEN SEASON IN THE GOLDEN STATE
UNLV Cross Country kicks off the 2022 campaign at the Mark Covert Classic Invitational at Cal State Fullerton.
@UNLVTRACKCC | Live Results | 2022 Schedule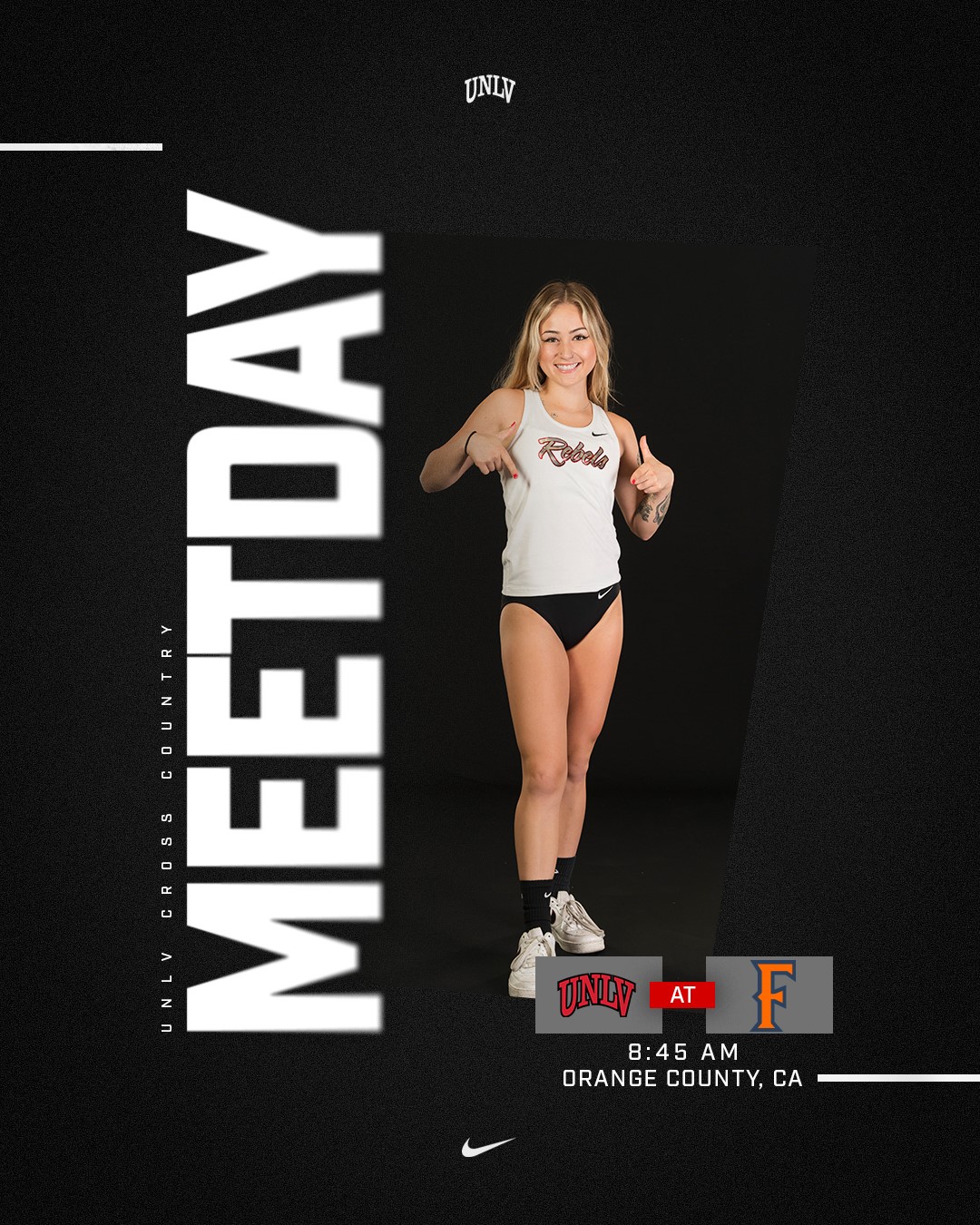 The UNLV cross country team begins its 2022 season at Cal State Fullerton's Mark Covert Classic Invitational Saturday morning in Orange County, California. The meet, which is being contested at Carbon Canyon Regional Park, will feature a men's 8K and a women's 5K, which are slated for 8 a.m. and 8:45 a.m., respectively.
The Scarlet & Gray will be represented by sophomore standout Natalia Ruiz, who led the Rebels at the 2021 Mountain West Conference Championships in the 6K, senior Mackenzie Moss and a trio of juniors Isabella Schrader, Lauren Felknor and Morgan Aittama.
TUNE IN, WATCH & LISTEN 
Fans can follow this weekend's cross country meet through live stats and social media. Links to stats can be found online at UNLVRebels.com in the "schedule" section of the cross country page, as well as on the team's official social media channels: @UNLVtrackCC (Twitter and Instagram).
2022 SCHEDULE: UNLV will compete in four regular-season meets this season. The squad will participate at Minnesota's Roy Paul Griak Invitational towards the end of the month (Sept. 23) before heading to Logan, Utah for Utah State's Steve T. Reeder Memorial Invitational (Oct. 7) and finally closing out regular-season with a trip to the Golden State for Santa Clara's Bronco Invitational (Oct. 15). The MW Championships are slated for Oct. 28 in Laramie, Wyoming, while the NCAA Regionals are two weeks later in Seattle, Washington on Nov. 11.
Summary
Article Name
Rebels Open Season In The Golden State
Description
Rebels Open Season In The Golden State