T.G. Sheppard Celebrates 40th Anniversary Of #1 Hit "Slow Burn"

Sheppard's "Nothin' On But The Radio" Available For Streaming
NASHVILLE, Tenn. – Country music legend T.G. Sheppard celebrates the 40th Anniversary of his #1 hit single "Slow Burn" which was released in September 1983 and was the title track of the hit album as well. "Slow Burn" became Sheppard's thirteenth number-one hit, spending fourteen weeks in the Top 40. The album also included the popular singles "Somewhere Down The Line" and "Make My Day" with Clint Eastwood which was added to the record for a re-release in February 1984 and used in the hit film 'Sudden Impact' starring Eastwood. Produced by Jim Ed Norman and written by Charlie Black and Tommy Rocco, "Slow Burn" remains one of Sheppard's most requested songs to date.
"Back in the day, I had one of the greatest record producers ever, Jim Ed Norman," smiles Sheppard. "He had worked with my favorite group, The Eagles and when it came time to add harmonies he knew exactly what the record needed to go #1. He was and still is one of the best in our great business and "Slow Burn" is still my favorite out of all the #1's I've been blessed to have!"
Sheppard's 1997 album, 'Nothin' On But the Radio,' was recently released to all streaming services for the first time ever. Throughout his career, Sheppard had assembled a collection of songs he loved and always hoped to record, holding on to some for quite a while, by his own admission. By 1997, he finally had the opportunity to record them, resulting in 'Nothin' On But The Radio.' The album was released by StarVista Retail and can be streamed HERE.
In 2021, StarVista Retail digitally released nine of Sheppard's albums which featured several of his #1 hits and many all-time fan favorites including 'Finally!,' 'T.G.,' 'I Love 'Em All,' 'One Owner Heart,' 'Smooth Sailin',' 'Slow Burn,' 'Perfect Stranger,' '3/4 Lonely' and 'Iconic Duets.'
T.G. Sheppard is adding concerts weekly to his tour schedule:
SEP 02 – Pedrotti's Ranch / Helotes, Texas (with Moe Bandy and Johnny Lee)
SEP 29 – The Texan Theatre / Cleveland, Texas
SEP 30 – Clear Lake Elks Lodge / Kemah, Texas
OCT 05 – Arlington Music Hall / Arlington, Texas
OCT 07 – Alexander Convention Center / Cotulla, Texas
OCT 19 – Alma's Courthouse Whistle Stop Cafe / Livingston, Texas
OCT 21 – Brazoria County Fair / Angleton, Texas
OCT 22 – Yorktown Western Days / Yorktown, Texas
NOV 03 – (Private show) Country Music Hall of Fame CMA Theater / Nashville, Tenn.
NOV 17 – The Ned / Jackson, Tenn.
2024:
JAN 13 – Renfro Valley Entertainment Center / Mount Vernon, Ky. (with T. Graham Brown)
JAN 19 – Dollywood's DreamMore Resort / Pigeon Forge, Tenn.
JAN 20 – Dollywood's DreamMore Resort / Pigeon Forge, Tenn.
APR 13 – Scotty's Saloon / Richmond, Texas (with T. Graham Brown)
JUL 04 – 1945 Dade County Fair / Trenton, Ga. (with T. Graham Brown)
JUL 12 – Great Smoky Mountains Heritage Center / Townsend, Tenn.
AUG 17 – Old Dominion Barn Dance / Hopewell, Va. (with T. Graham Brown)
AUG 24 – Rowdy T Ranch / Frost, Texas
For more information on T.G. Sheppard, visit his website or follow him on social media:
Website | Facebook | Twitter | Instagram | YouTube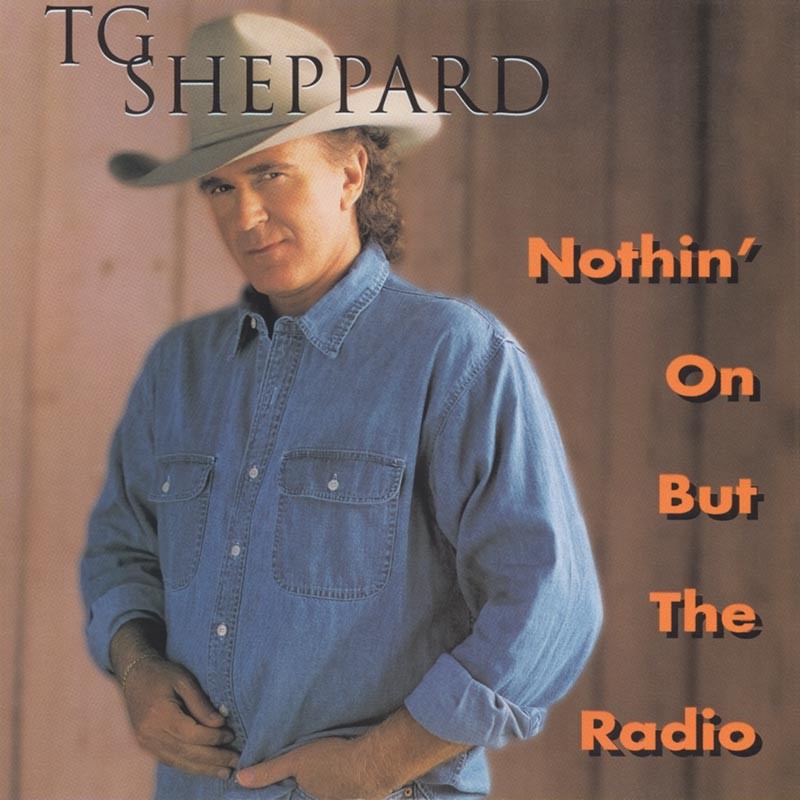 About T.G. Sheppard:
T.G. Sheppard has always had an unstoppable passion for music. That passion, combined with a steadfast dedication to entertainment, has made him one of the most popular live performers in country music today. With 21 #1 hit songs, his live concerts are chock full of his chart-topping tunes like "Last Cheater's Waltz," "I Loved 'Em Every One," and "Do You Wanna Go To Heaven." Sheppard released his latest album, Midnight In Memphis, in 2019. With more than 40 years of show business under his belt, it's only natural that Sheppard has developed a reputation as a solid performer who delivers exactly what audiences want. All this and more, combined with a steadfast commitment to entertainment, has truly made T.G. Sheppard one of the great legends in country music.
About StarVista Retail:
StarVista Retail offers artists and brands worldwide digital audio retail distribution and promotion, driving global demand for artist repertoire by creating consumer awareness combined with previously established brand equity. StarVista Retail also provides physical and digital video distribution. With years of experience in distributing entertainment-based content and in live entertainment via sister company StarVista Live, StarVista Retail is a trusted and effective distribution partner bringing world-class resources such as multi-channel marketing, publicity, in-house creative expertise, and long-standing industry relationships and marketing partnerships developed throughout our history.
Summary
Article Name
T.G. Sheppard Celebrates 40th Anniversary Of #1 Hit "Slow Burn"
Description
T.G. Sheppard Celebrates 40th Anniversary Of #1 Hit "Slow Burn"