T.G. Sheppard Joins Ann-Margret And Pete Townshend On New Single "Bye Bye Love" From Her New Album In Over A Decade, Born To Be Wild
Listen to Ann-Margret, T.G. Sheppard, and Pete Townshend on The Everly Brothers' classic "Bye Bye Love": orcd.co/annmargret_byebyelove
'The T.G. Sheppard Show' On SiriusXM's Prime Country Will Feature Lonestar And Shenandoah As Upcoming Guests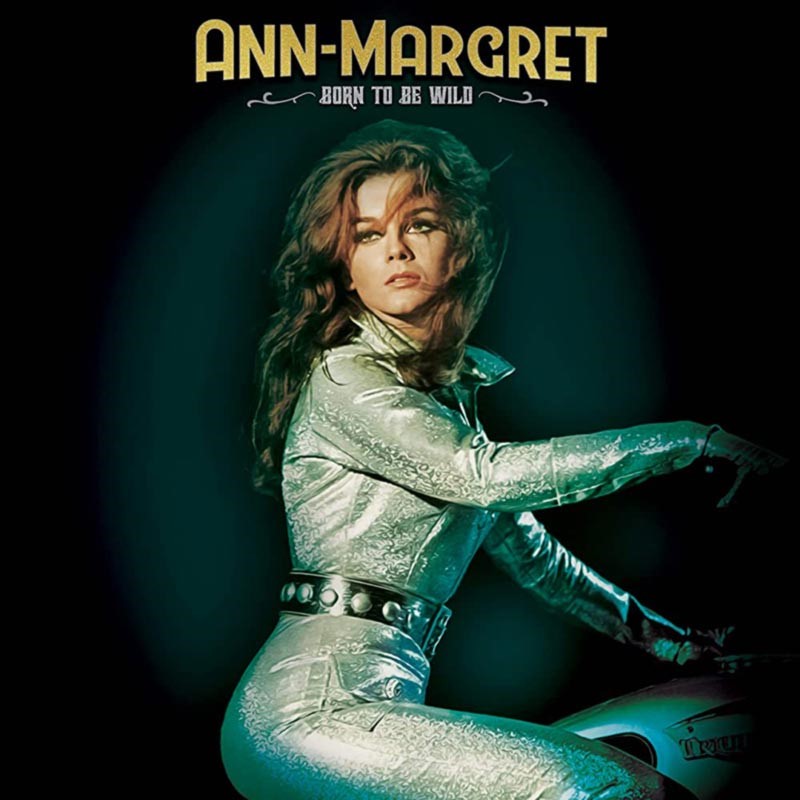 Country music legend and SiriusXM host T.G. Sheppard joins consummate entertainer Ann-Margret on her first new studio album in over a decade, 'Born To Be Wild,' due out April 14 on Cleopatra Records. The first single, a cover of The Everly Brothers' "Bye Bye Love" is a collaboration with Ann-Margret, T.G. Sheppard, and Pete Townshend of The Who on guitar, offering a new blend and unique take on this iconic tune. Along with T.G. Sheppard and Pete Townshend, Ann-Margret is joined by an all-star group of friends and fans including Aerosmith's Joe Perry, Paul Shaffer, Pat Boone, country legends Mickey Gilley (on one of his final recordings), The Oak Ridge Boys, and Stax guitarist Steve Cropper, Linda Gail Lewis, Robben Ford, and many more.
With the announcement, Ann-Margret has also unveiled her take on The Everly Brothers' "Bye Bye Love," featuring Pete Townshend and T.G. Sheppard. Listen here: orcd.co/annmargret_byebyelove
"Being invited to sing a duet with Ann-Margret was pretty much a no-brainer for me because I've always been a fan of hers," shares Sheppard. "It was a great honor and pleasure to join Ann-Margret along with Pete Townshend of The Who. It's not every day you get to see your name alongside such icons as these two are in the entertainment world."
"I am very honored and proud to have had this opportunity to record 'Born To Be Wild' for Brian Perera's Cleopatra Records. What fun I had, and then to find all of the great artists that lent their support for this project," Ann-Margret stated. "Reading the quote from my dear friend Pete Townshend brought back such great memories. Thank you all – Brian, Tim, Ken, Adam, Jurgen, Shore Fire, and everyone involved."
T.G. Sheppard continues to bring some of the hottest names in country music as his special guests on The T.G. Sheppard Show on SiriusXM's Prime Country (ch. 58). Airing weekly each Friday at 3 pm ET and again on Saturdays at 12 am ET and Wednesdays at 12 pm ET, Sheppard continues to play some of the biggest hits from the 80s and 90s and share behind-the-scenes stories with the most recognizable names in country music from that era. With a different guest each week, Sheppard has recently shared exclusive interviews with Reba McEntire, Lee Greenwood, Tracy Lawrence, Barbara Mandrell, The Bellamy Brothers, and Travis Tritt, just to name a few, and is excited to announce his upcoming guests will include Lonestar, Shenandoah, and more. T.G. Sheppard fans will not want to miss this one-of-a-kind show, which can also be heard on-demand on the SXM App.
'Born To Be Wild' Tracklist
SIDE A:
"Rock Around The Clock" feat. Joe Perry & Jim McCarty
"Bye Bye Love" feat. Pete Townshend & T.G Sheppard
"Son Of A Preacher Man" feat. Steve Cropper & Brian Auger
"Earth Angel" feat. The Oak Ridge Boys & Harvey Mandel
"Why Do Fools Fall In Love" feat. Robben Ford & Chip Z'Nuff
"The Great Pretender" feat. Paul Shaffer, Danny B. Harvey & Adam Hamilton
"Can't Take My Eyes Off You" feat. Cliff Richard & Rick Braun
SIDE B:
"Born To Be Wild" feat. The Fuzztones
"Splish Splash" feat. Mickey Gilley, Linda Gail Lewis & The Rockats
"Somebody's In My Orchard" feat. Don Randi
"Teach Me Tonight" feat Pat Boone, Rick Wakeman & Damiano Della Torre
"Volare" feat. Lee Rocker & Slim Jim Phantom
"Rockin' Around The Christmas Tree" feat. Sonny Landreth
T.G. Sheppard announces upcoming tour dates:
MAR 12 – Florida Strawberry Festival / Plant City, Fla.
MAR 25 – Wharton County Youth Fair / Wharton, Texas
APR 15 – Smithville Jamboree Texas / Smithville, Texas
APR 22 – Orange Blossom Opry / Weirsdale, Fla.
MAY 27 – Real Life Amphitheater / Selma, Texas (with Johnny Lee, Moe Bandy, Joe Stampley, Janie Fricke, and Moore & Moore)
JUN 03 – Gem Theatre / Calhoun, Ga.
JUN 16 – Blue Gate Music Hall / Shipshewana, Ind. (with T. Graham Brown)
JUL 14 – 11th Street Cowboy Bar / Bandera, Texas
AUG 05 – Sugar Creek Casino / Hinton, Okla. (with T. Graham Brown, Janie Fricke, Moe Bandy, and Jeannie Seely)
AUG 12 – Liberty Showcase Inc. / Liberty, N.C.
AUG 20 – Kentucky Stare Fair / Louisville, Ky. (with The Oak Ridge Boys)
SEP 02 – Pedrotti's Ranch / Helotes, Texas (with Moe Bandy and Johnny Lee)
SEP 30 – Clear Lake – Kemah Elks Lodge / Kemah, Texas
NOV 03 – Private Event / Nashville, Tenn.
For more information on T.G. Sheppard and his schedule, visit his website or follow him on social media:
Instagram | Twitter | Facebook | YouTube
About T.G. Sheppard:
T.G. Sheppard has always had an unstoppable passion for music. That passion, combined with a steadfast dedication to entertainment, has made him one of the most popular live performers in country music today. With 21 #1 hit songs, his live concerts are chock full of his chart-topping tunes like "Last Cheater's Waltz," "I Loved 'Em Every One," and "Do You Wanna Go To Heaven." Sheppard released his latest album, Midnight In Memphis, in 2019. With more than 40 years of show business under his belt, it's only natural that Sheppard has developed a reputation as a solid performer who delivers exactly what audiences want. All this and more, combined with a steadfast commitment to entertainment, has truly made T.G. Sheppard one of the great legends in country music.
About Ann-Margret:
Ann-Margret has been nominated twice for an Academy Award, won five Golden Globe Awards, won an Emmy, and received five other Emmy nominations. She is a three-time winner of the "Female Star of the Year" award and has been twice honored as "Outstanding Box Office Star of the Year" by the Theatre Owners of America. Ann-Margret was also nominated for a Grammy for her album God is Love: The Gospel Sessions. She has performed at the White House, received presidential citations for entertaining the U.S. armed forces overseas, and was honored by the USO World Board of Governors. She has made over fifty-five films, including such hits as "The Cincinnati Kid," "State Fair," "Tommy," "Carnal Knowledge," "Bye Bye Birdie" and "Viva Las Vegas.
Summary
Article Name
T.G. Sheppard Joins Ann-Margret And Pete Townshend On New Single "Bye Bye Love" From Her First Album In Over A Decade, 'Born To Be Wild'
Description
T.G. Sheppard Joins Ann-Margret And Pete Townshend On New Single "Bye Bye Love" From Her First Album In Over A Decade, 'Born To Be Wild'