TEIXEIRA SETS PROGRAM RECORD IN JAVELIN
@UNLVTRACKCC | 2023 Schedule | Day Three Results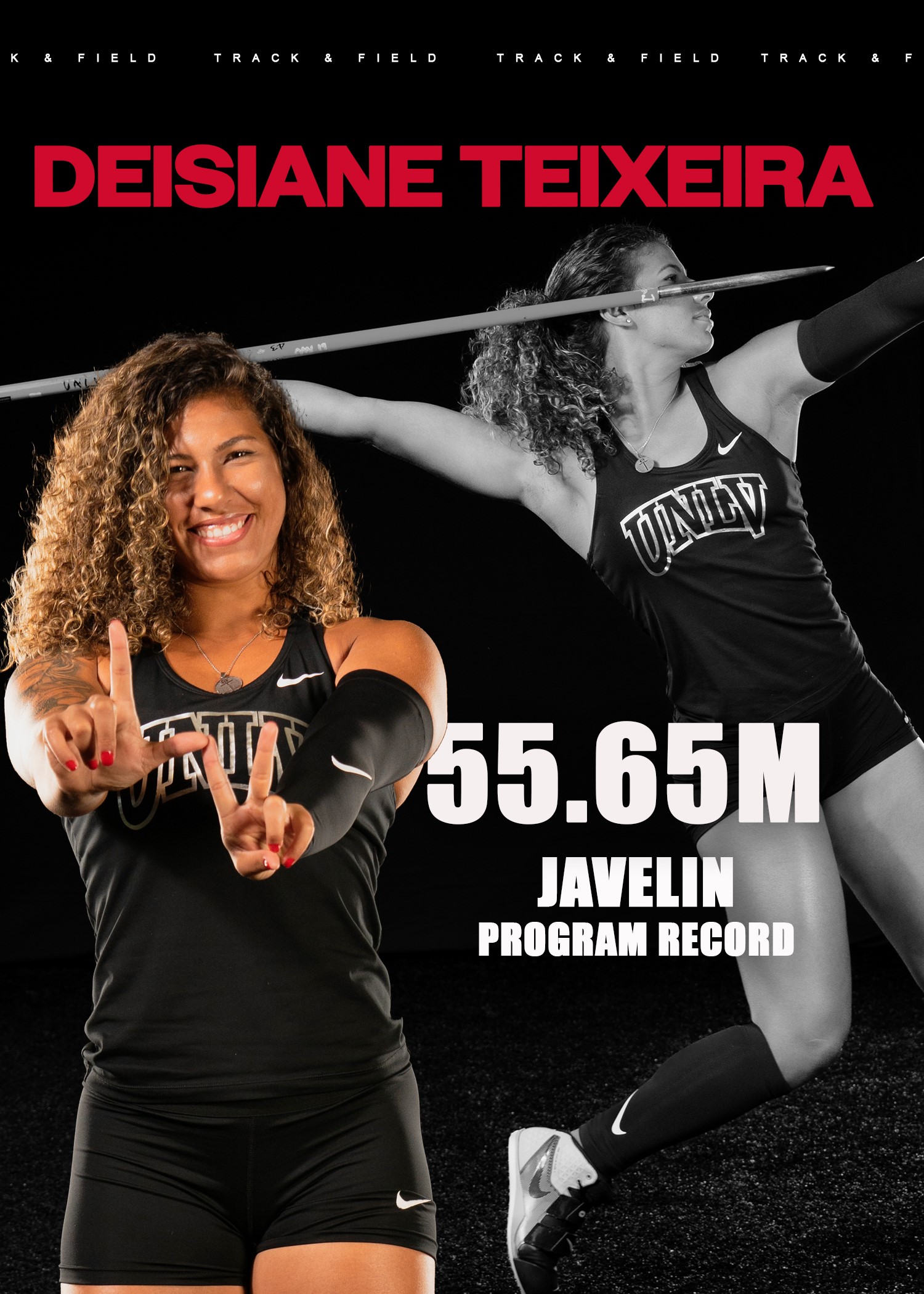 Junior Deisiane Teixeira set the program record in the women's javelin event with a mark of 55.65m (182-8.00) during day three of the 95th Clyde Littlefield Texas Relays.
The four-day meet is being contested at the Mike A. Myers Stadium and Soccer Field on the campus of University of Texas. The Scarlet & Gray are competing against 13 top-25 universities, including No. 1 LSU, No. 8 Ole Miss and No. 9 Auburn, as well as Mountain West foes New Mexico and Utah State.
ON THE TRACK
– The women's 4x400m relay team of Alia Scott, Jana Lakner, AnnaKay Maitland and Endya Scott placed in the top 25 with a time of 3:44.99.
– Sophomore Shakeria Bowra led the Rebels in the women's 100m timed finals event with a 12.03 and Maitland followed behind with a 12.08.
ON THE FIELD
– Teixeira placed fifth in the women's javelin throw with a program record mark of 55.65m, only 0.03m away from second place 55.68).
UP NEXT: The Rebels will close out the Texas Relays Saturday afternoon with the women's shot put event at 2 p.m. (PT).
SCHEDULE OF EVENTS
Saturday, April 1
Field Events
2:00 p.m. (PT) Women's Shot Put (Section A)
Summary
Article Name
Teixeira Sets Program Record In Javelin
Description
Teixeira Sets Program Record In Javelin