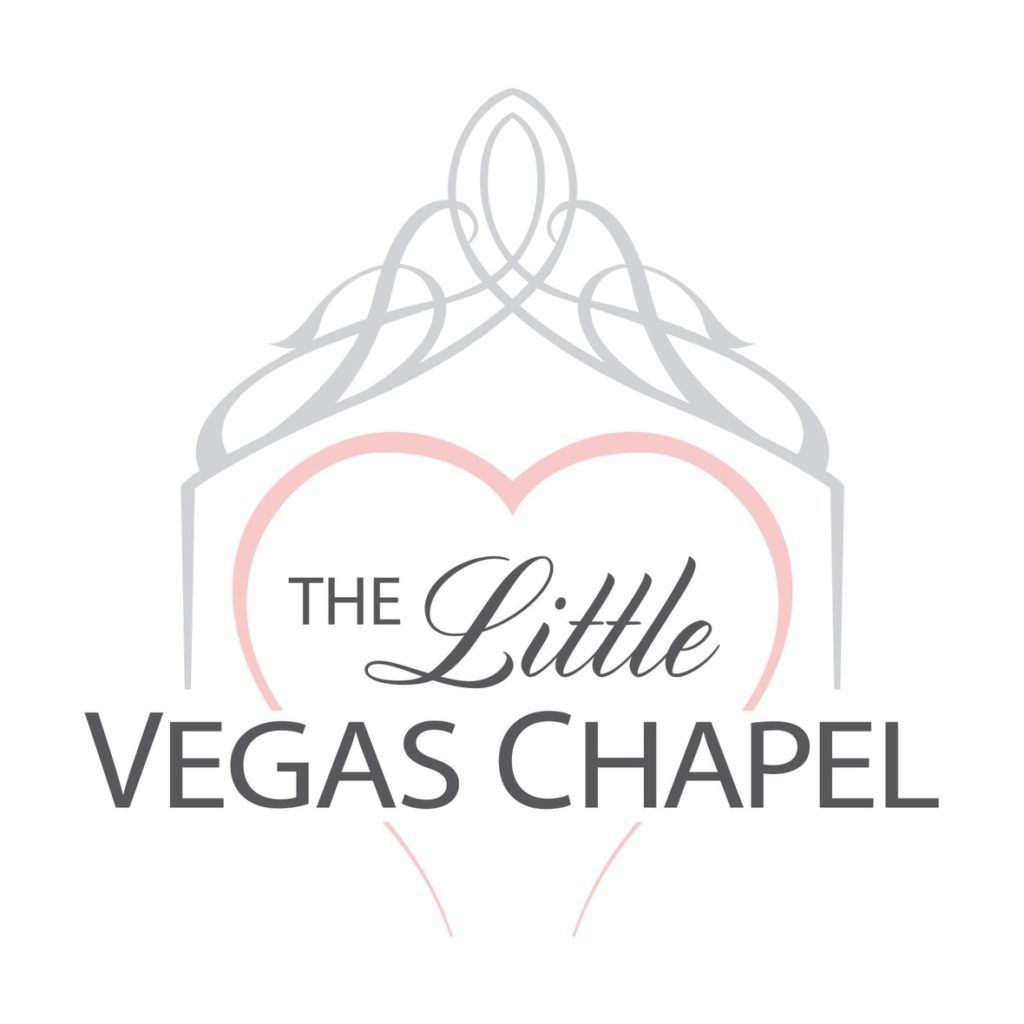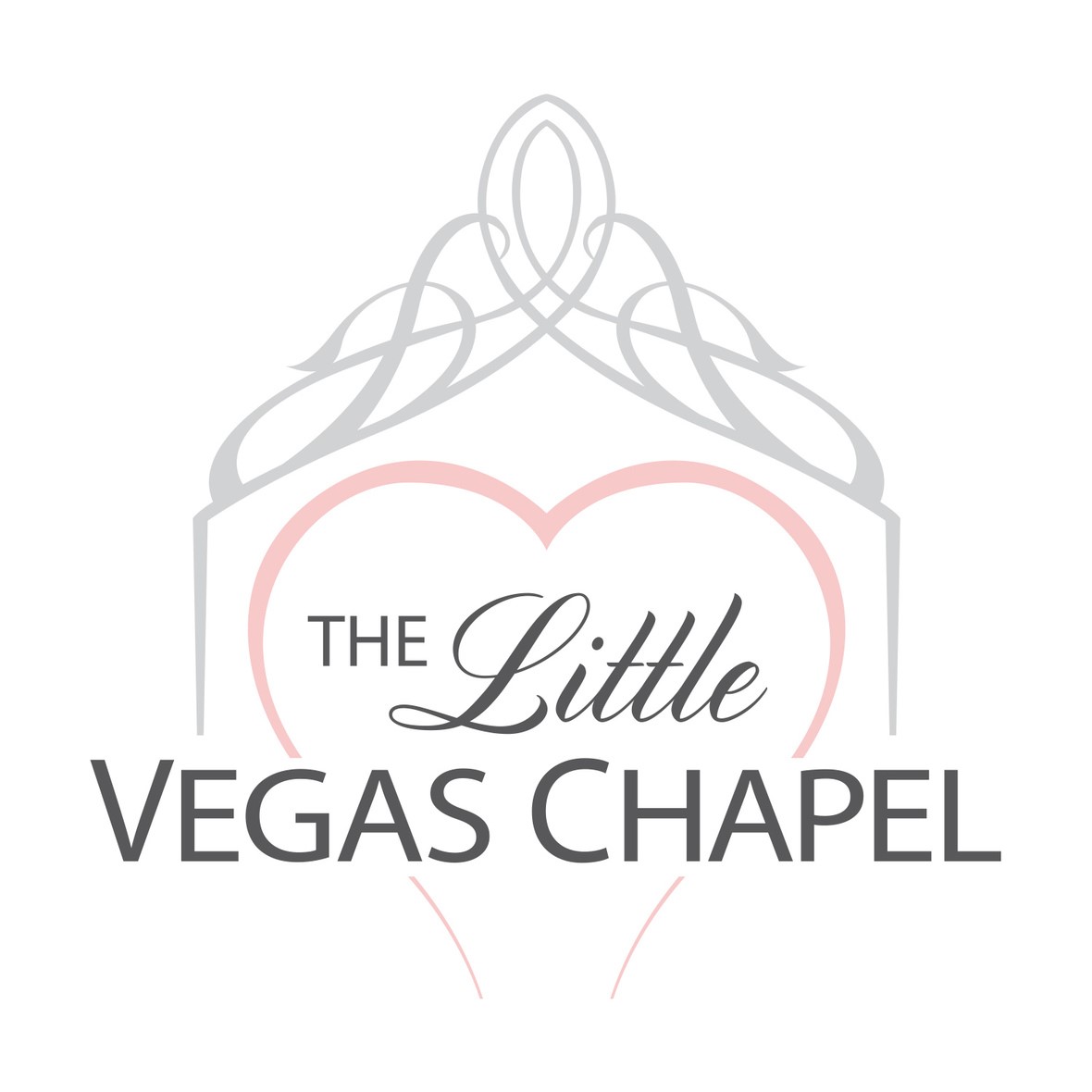 The Little Vegas Chapel Partners with Neighboring Downtown Businesses to Offer Wedding Reception Packages and Special Promotions
Special offerings available from popular downtown and nearby Arts District businesses: 18bin, Letty's De Leticia's Cocina, Atomic Tavern, The Kitchen at Atomic, Horse Trailer Hideout and The Layer Lounge
The Little Vegas Chapel, an award-winning wedding chapel, is now offering couples wedding reception, dinner and afterparty packages through Las Vegas restaurant partners located downtown and in the heart of the Arts District – 18bin, Letty's De Leticia's Cocina, Atomic Tavern, The Kitchen at Atomic and Horse Trailer Hideout. For a relaxing treat before or after a wedding, The Layer Lounge also offers group packages and pricing for skincare services.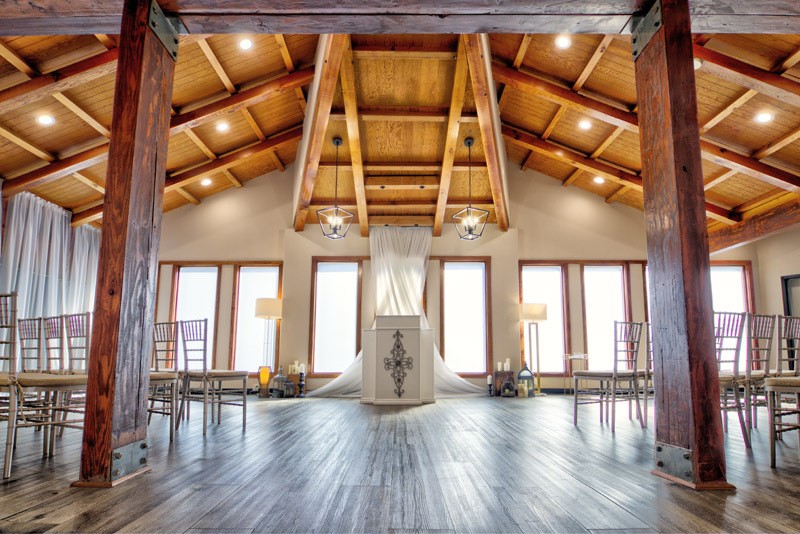 "For many, a wedding isn't complete unless it's followed by a celebration with food and drinks," said Michael Kelly, managing partner of The Little Vegas Chapel. "We're excited to partner with our downtown neighbors to offer a variety of cocktail and dining options and special promotions for our couples, which will help to fulfill their dream wedding experience."
With the support of select neighboring businesses, The Little Vegas Chapel now offers couples a way to plan their complete wedding itinerary with special offerings and promotions exclusive to the chapel's couples and their wedding parties, including: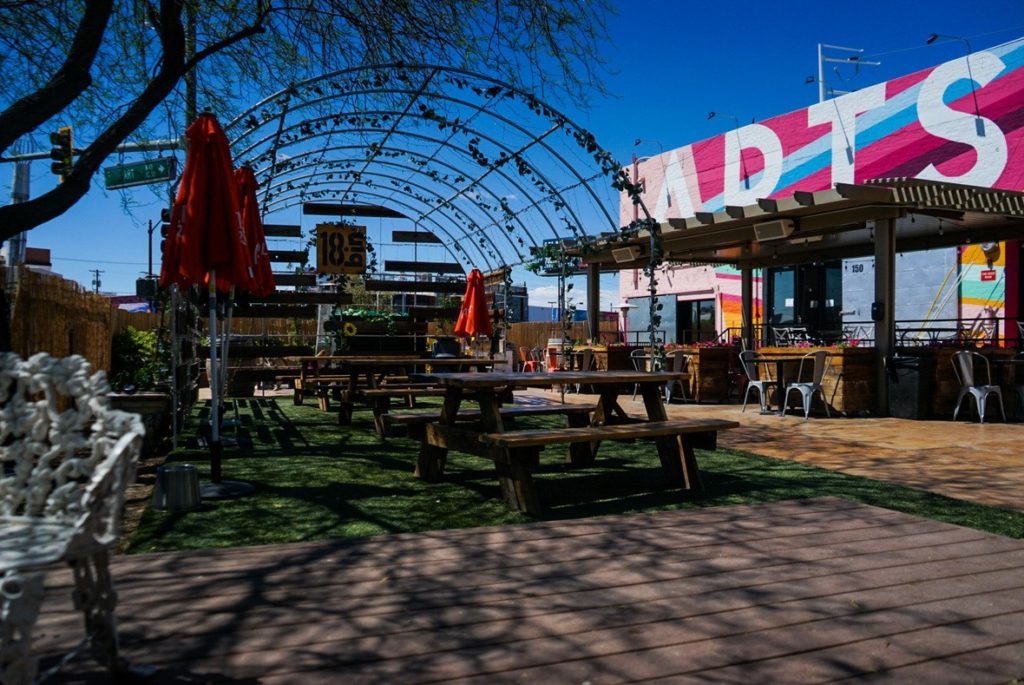 18bin features a large outdoor patio along with indoor dining, a full bar, curated cocktail and wine list, live music, and a full vegan and non-vegan menu. 18bin can accommodate parties of all sizes and offers three options for newlyweds and their guests to enjoy: a celebratory champagne toast package with two passed appetizers; a two-hour reception with unlimited beverages (well liquor, beer, wine and non-alcoholic beverages), signature cocktail, four passed appetizers and chef's selection of dessert; or a seated three-course meal with a champagne toast, unlimited beverages (well liquor, beer, wine and non-alcoholic beverages) and a signature cocktail.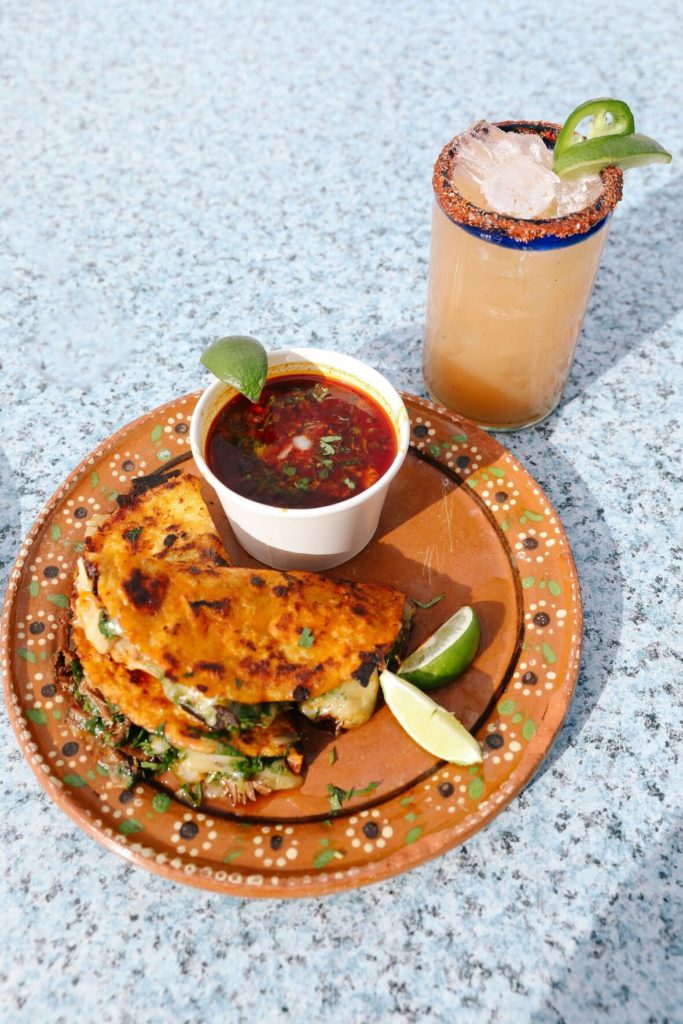 Letty's De Leticia's Cocina is a fast casual, traditional and authentic Mexican eatery serving up small eats, Mexican tortas, taqueria, breakfast, refreshing margaritas, sangrias and much more. Letty's has indoor and outdoor dining with the capability to accommodate up to 75 guests indoor and more than 100 people on their outdoor patio. The restaurant provides The Little Vegas Chapel's guests with the choice of a full-service buffet-style reception with bar options, or celebration packages that include a champagne toast, appetizer and optional entrée.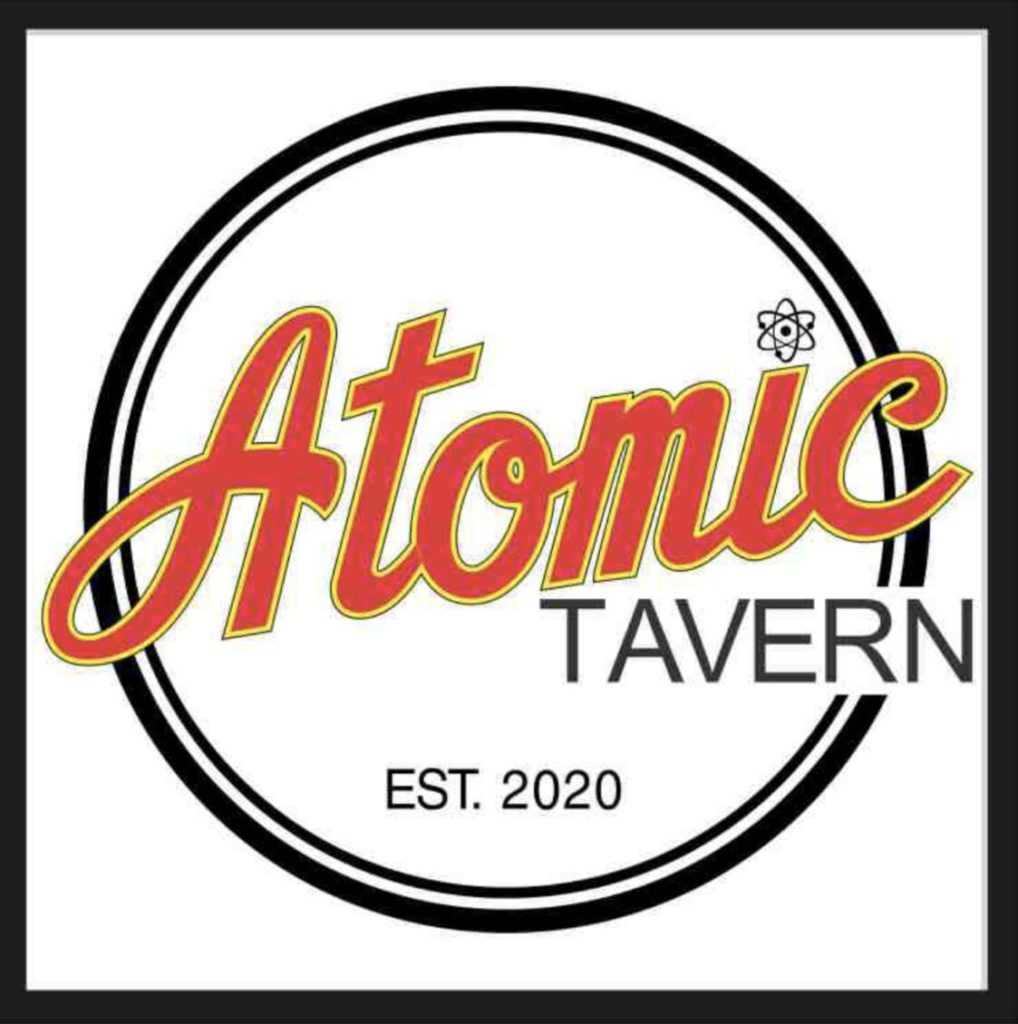 Atomic Tavern is a gaming bar in downtown Las Vegas, located in the famous Arts District. Atomic Tavern is the newest bar in the Atomic family, and the first spin-off of Atomic Liquors on Fremont Street. Atomic Tavern can host parties no matter how large or small and provides The Little Vegas Chapel newlyweds a complimentary champagne toast and a 20% discount for the wedding party (up to 20 people – 21+ years of age).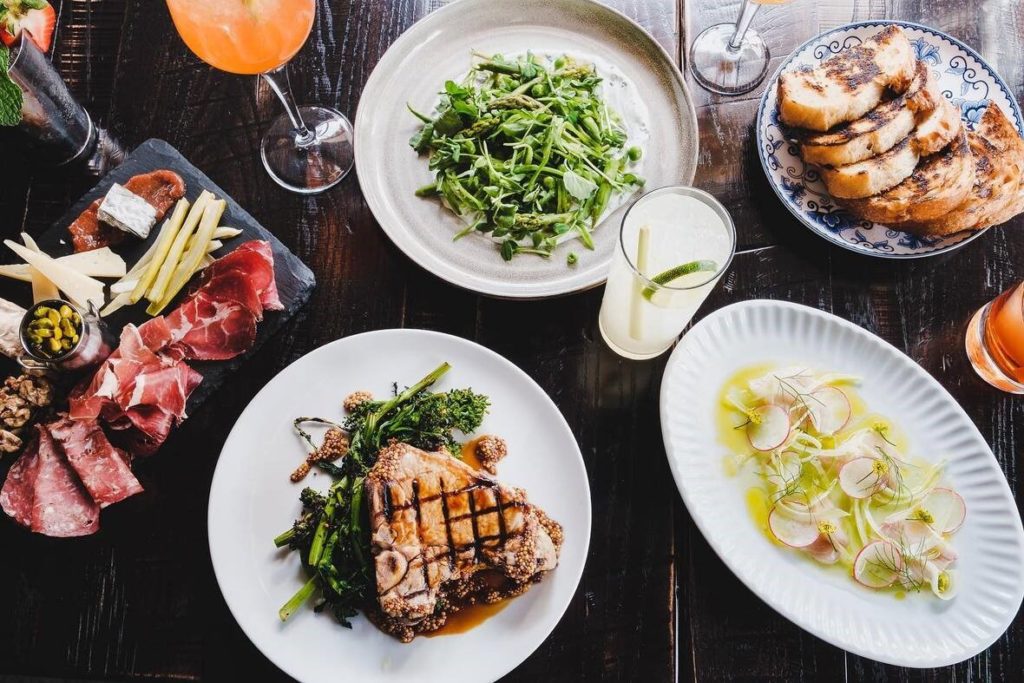 For guests 21 years and older, The Kitchen at Atomic offers a gastro-pub menu utilizing fresh and house-made ingredients in a comfortable and casual environment. Menu highlights include a special daily offering of Street Tacos and a Bourbon Burger, and signature libations such as the Strawberry Fields cocktail. The Kitchen at Atomic offers special group packages for two to 200 people starting at $25 per person.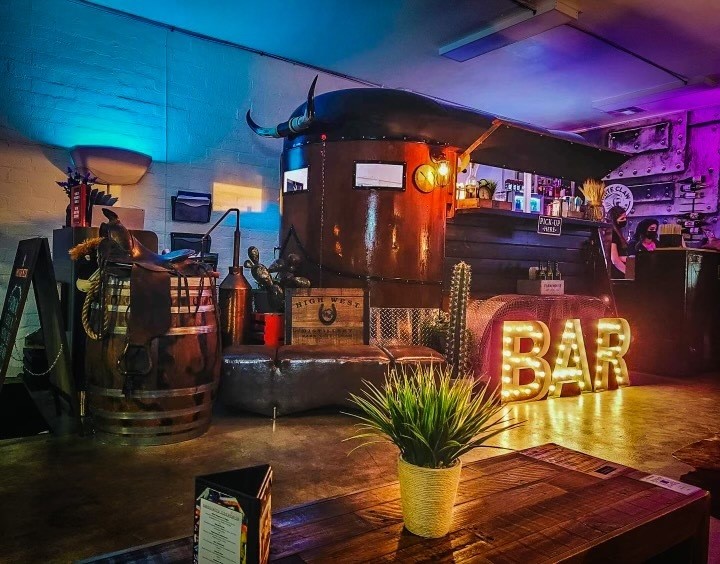 Horse Trailer Hideout provides a unique bar experience featuring an industrial country-chic horse trailer, delivering a bar program of craft cocktails, wine selection, and beers influenced by local ingredients. The establishment features an indoor and outdoor reception area, accommodating up to 150 guests. The bar offers three packages for couples to choose from: a Bride & Groom Package including a champagne toast and two free drinks (well spirits or domestic beers); a Bridal Party Package including a champagne toast, two free drinks (premium spirits and craft beer), and personalized videos on their televisions; and the VIP Vegas Package including a champagne toast, open bar (one hour), personalized videos on their televisions, two custom specialty cocktails, and table reservations (seating limited). In addition to their onsite offerings, Horse Trailer Hideout also offers mobile bar services.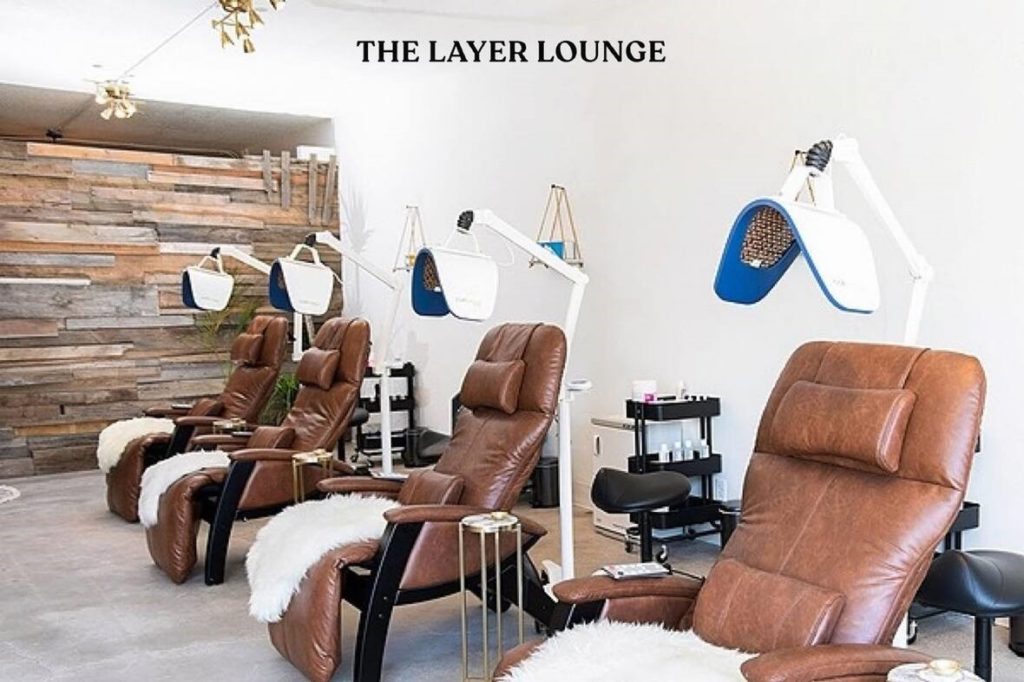 The Layer Lounge provides signature five-step skincare treatments with a sense of community, deliver in a space that inspires you to connect within and with others. With decades of experience in providing professional skincare services and the use of cutting-edge technology, their team of experts know the critical and most important steps to get the best results without spending too much time or money. With no downtime, The Layer Lounge offers packages for bachelorette and bridal parties, or just a group of friends, to relax and recharge before the big day. Packages are available for a variety of group sizes for parties of four to 20 people, with the largest package including a 25-minute service per person, light refreshments, swag bags for every guest, privacy of the boutique for four hours, and a 10% discount on retail products.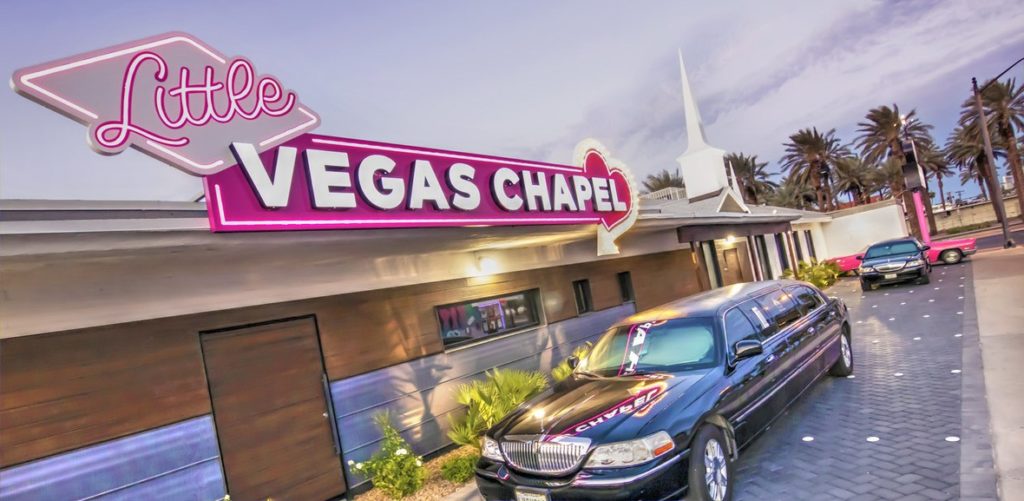 About The Little Vegas Chapel:
The Little Vegas Chapel, an award-winning wedding chapel since 2013, is located within downtown Las Vegas' Neon Gateway near the famed Arts District and offers full-service marriage ceremonies, themed weddings, vow renewals, friendship and pretend ceremonies. Whether couples are planning the classic Vegas Elvis ceremony, or something more traditional and elegant, The Little Vegas Chapel has a variety of wedding packages to fit every budget, along with an in-house staff that includes coordinators, officiants and photographers. Live streaming services are available for guests who are unable to attend in person. For more information, visit www.thelittlevegaschapel.com, and follow on Facebook, Twitter and Instagram.
Summary
Article Name
The Little Vegas Chapel Partners with Neighboring Downtown Las Vegas Businesses to Offer Wedding Reception Packages and Special Promotions
Description
The Little Vegas Chapel Partners with Neighboring Downtown Las Vegas Businesses to Offer Wedding Reception Packages and Special Promotions