JACKIE JOHNSON III AND ELI PARQUET TO TRANSFER TO UNLV MEN'S BASKETBALL PROGRAM

Guards from Duquesne and Colorado added to 2022-23 Runnin' Rebel roster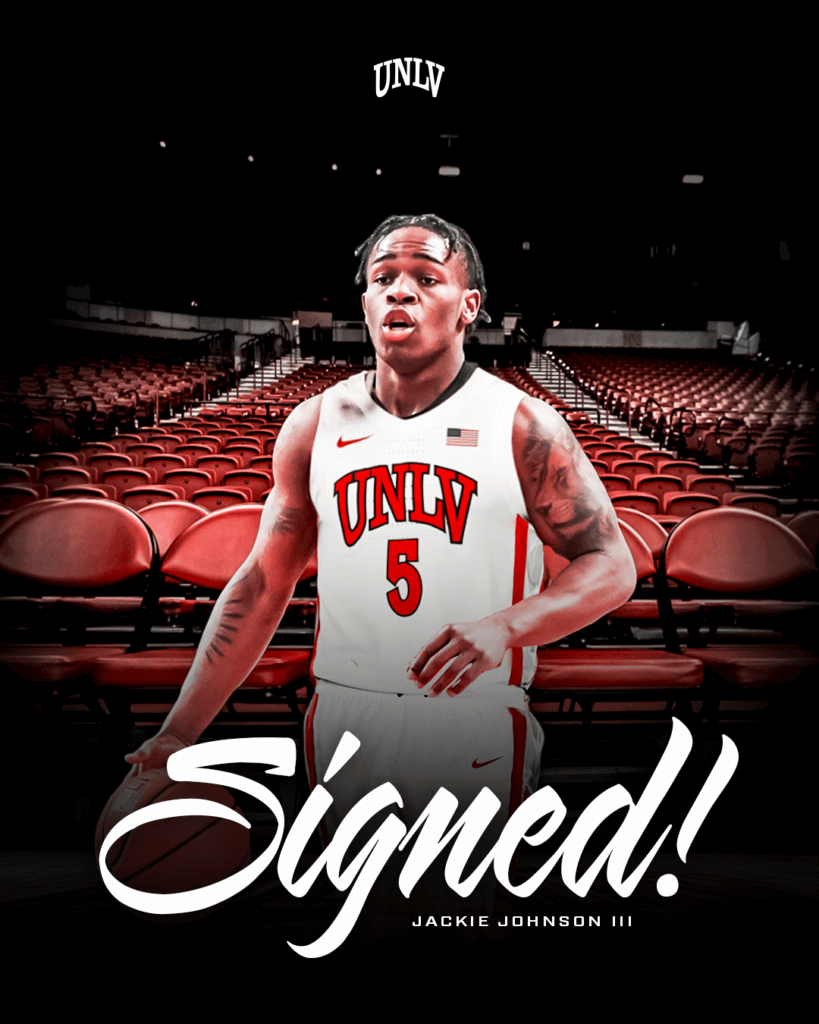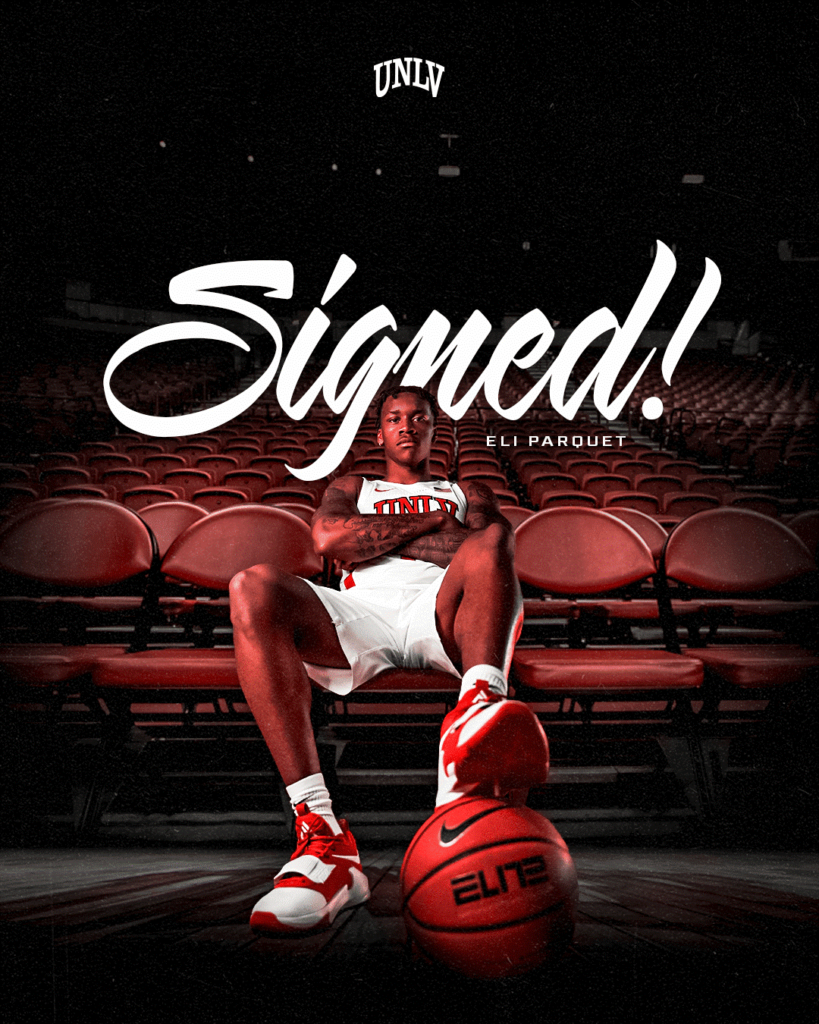 @UNLVAthletics  |  @TheRunninRebels
The UNLV men's basketball program has received signed commitments from Jackie Johnson III and Eli Parquet to join the Runnin' Rebels for the 2022-23 season, head coach Kevin Kruger announced Wednesday.
Johnson III is a transfer from Duquesne with three years of eligibility remaining and Parquet is a graduate transfer from Colorado with one year of eligibility left.
"We are very excited to add Jackie and Eli to the Runnin' Rebel program," Kruger said. "Jackie is extremely quick who can shoot the ball well and is a very hard worker. Eli is a high-level defender who also possesses versatility on the offensive end, has a great work ethic and comes to us with NCAA Tournament playing experience."
Johnson III, a 5-foot-11-inch, 185-pound point guard originally from Wichita, Kansas, attended Hargrave (Va.) Military Academy prior to attending college. He appeared in all 30 of Duquesne's games as a freshman, making 11 starts. He scored in double figures 13 times last season, including 27 or more on three occasions with a career-high of 30.
Johnson III was his team's fifth-leading scorer last season, averaging 9.5 points per game, and shot 37.3% from 3-point range. He entered college as a three-star recruit, ranking No. 34 on Rivals' list of top point guards in the class of 2021.
Parquet, a 6-foot-4-inch, 195-pound guard from Beaumont, Texas, played four seasons at Colorado, including the last two as a starter. In all, he was in the Buffaloes starting five in 57 games. He earned Pac-12 All-Defensive Team honors as a junior in 2020-21 and was selected as his team's best defender in each of the last two seasons.
Parquet's 2021-22 season was cut short after 18 games because of injury. As a junior, he averaged 6.9 points in 18 games played.
2022-23 SEASON TICKETS: Ticket prices for the 2022-23 season have been adjusted with affordability and family friendly value at the forefront of the changes. Click the links for more information or to purchase.
2021-22 SEASON RECAP: The Runnin' Rebels are coming off a successful 2021-22 season, which marked the first under head coach Kevin Kruger. The team accumulated 18 wins – its most in four years – and recorded 10 Mountain West victories, exceeding preseason expectations in the league standings.
With a revamped roster that included nine transfers, the team continually showed improvement as the season progressed, advancing 43 spots in the national KenPom ratings along the way. In addition, Coach Kruger was recently recognized as one of the nation's top first-year head coaches in Division I men's college basketball.
Summary
Article Name
UNLV MEN'S BASKETBALL NEWS: Johnson III & Parquet To Transfer To Runnin' Rebel Program
Description
UNLV MEN'S BASKETBALL NEWS: Johnson III & Parquet To Transfer To Runnin' Rebel Program