VOLUNTEER APPLICATIONS NOW OPEN FOR LIFE IS BEAUTIFUL 2022
Sign Up to Volunteer for INSIDE Beautiful HERE
WHAT:
Life is Beautiful is looking for volunteers to join the INSIDE Beautiful program for this year's festival, Sept. 16-18, 2022. Volunteers serve as a key element to the success of the three-day music, arts, comedy, and culinary festival through providing festival attendees and fans with a seamless experience. Volunteering also provides the perfect opportunity to score access to the event, while helping out in a truly impactful way. All volunteers are required to commit to two six-hour shifts of volunteering and will receive access to the festival for all three days.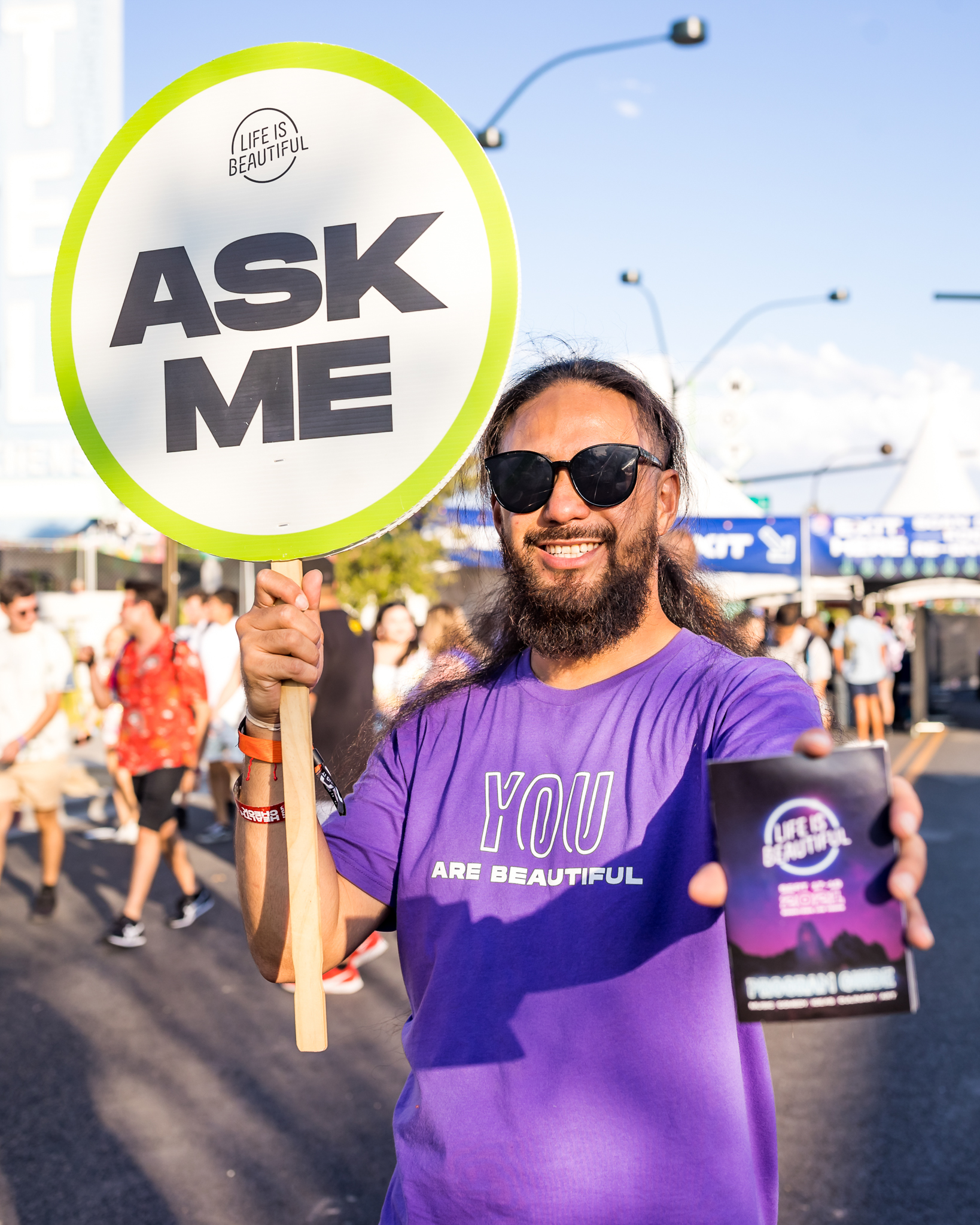 WHEN:
Friday, Sept. 16 – Sunday, Sept. 18
DETAILS: All aspiring volunteers must be 18 years or older and can apply online. Volunteers must commit to two six-hour shifts, for a total of 12 hours. All volunteers will receive access to the festival for all three days. There is a $20 non-refundable volunteer application fee, which will be charged at the time of application submission. Additionally, a fully refundable ticket fee will be returned upon completion of all required shifts. Notifications of acceptance will be sent via email to the address provided. For all volunteer questions, please email volunteers@lifeisbeautiful.com.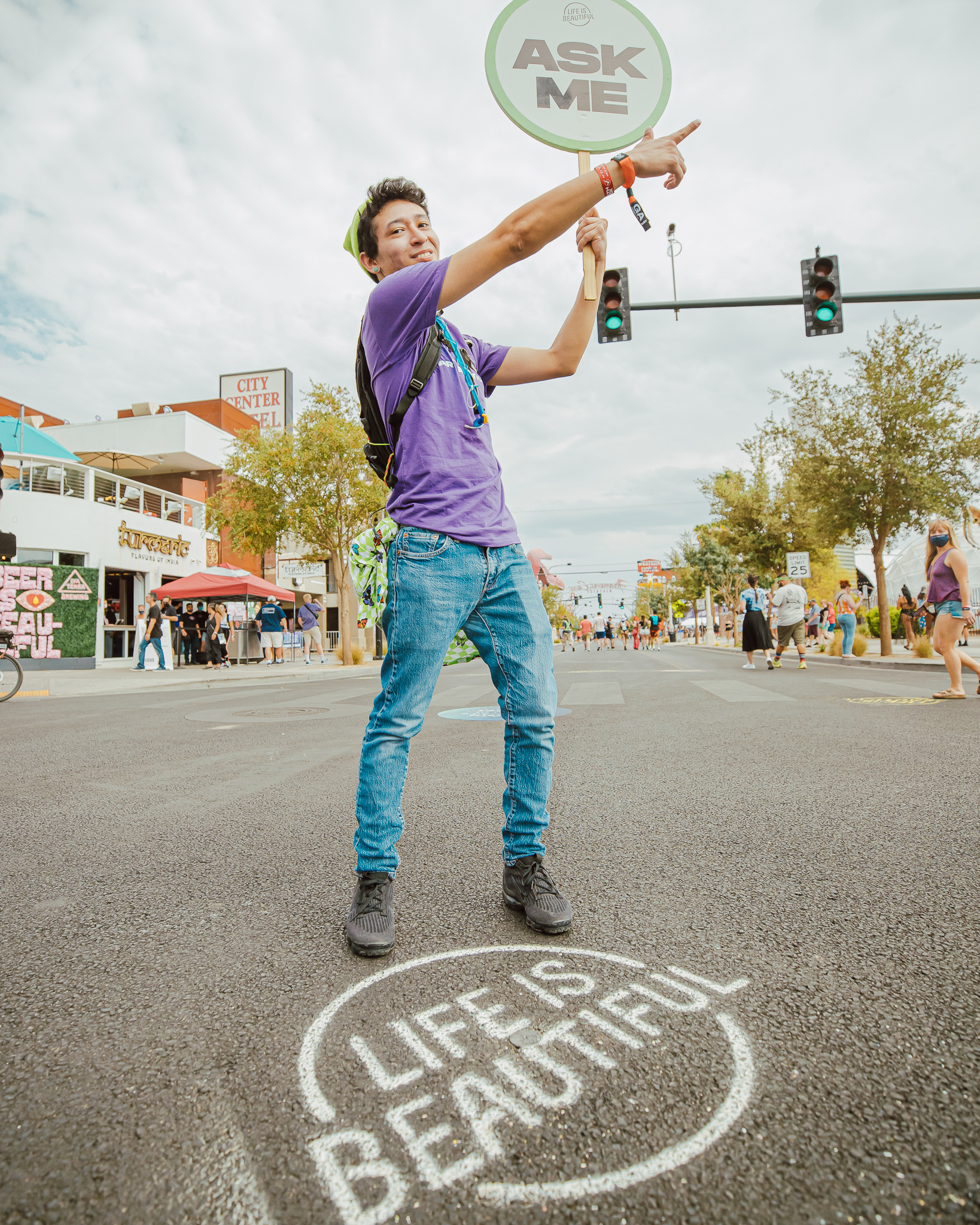 Delivering a lineup filled with must-see sets, this year's festival will feature musical performances from Arctic Monkeys, Calvin Harris, Gorillaz, Lorde, Jack Harlow, KYGO, MIGOS, Cage The Elephant, Beach House and more. Additionally, fans will get to indulge in world class food offerings, discover original works from international artists, catch hilarious standup sets, and more. For more information on Life is Beautiful 2022, please visit www.lifeisbeautiful.com. In addition, follow along on Facebook, Twitter and Instagram.
About Life is Beautiful
Life is Beautiful was born in 2013 as part of the major transformation of Downtown Las Vegas as a cultural hub and has since contributed over $350M of economic impact and cultural capital to the area. During the three-day festival, premier musical acts, experiential artists, comedians, thinkers and culinary talent flow into the urban streets of DTLV, in addition to the festival's 170,000 attendees. What started as an event has become something more: a symbol of connection, joy and creativity. Life is Beautiful continues to be driven by its core mission to create a holistic experience which aids in positive community transformation and individual empowerment by collectivizing and inspiring through shared experiences driven by art and culture.
Summary
Article Name
VOLUNTEER APPLICATIONS NOW OPEN FOR LIFE IS BEAUTIFUL 2022
Description
VOLUNTEER APPLICATIONS NOW OPEN FOR LIFE IS BEAUTIFUL 2022