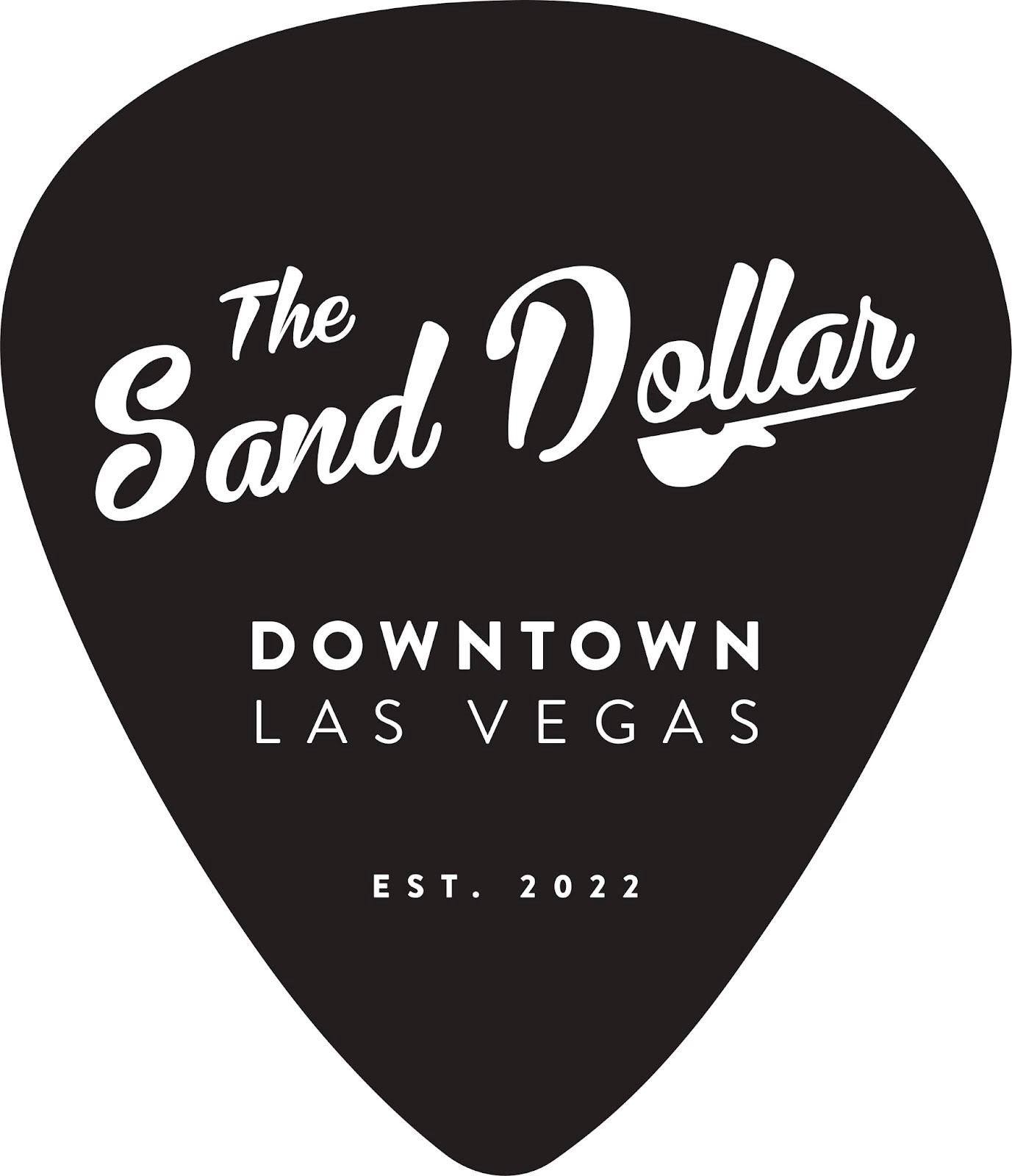 CAIRO KNIFE FIGHT AND MATT GARSTKA TO BRING ONE-OF-A-KIND LIVE PERFORMANCE AND DRUM CLINIC TO THE ICONIC SAND DOLLAR DOWNTOWN AT THE PLAZA HOTEL & CASINO
Saturday, Feb. 11, 2023. Exclusive drum clinic at 7 p.m., with the show beginning at 9:30 p.m.
Tickets on sale now!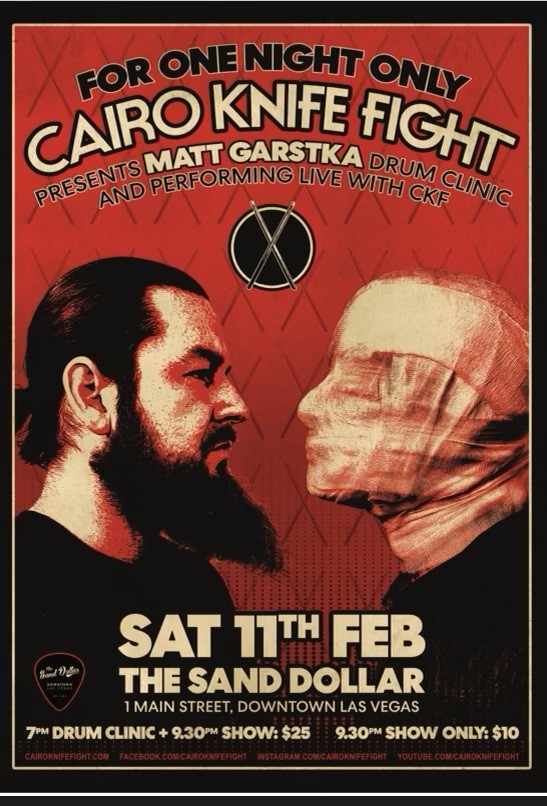 International rock duo Cairo Knife Fight are bringing their one-of-a-kind live experience to The Sand Dollar Downtown at the Plaza Hotel & Casino. Joined by renowned drummer Matt Garstka, from Animals As Leaders, the band will also offer an exclusive drum clinic prior to the show.
Cairo Knife Fight and special guest Matt Garstka will perform Saturday, Feb. 11, 2023. Tickets are available for $10 plus applicable fees. Tickets for the exclusive drum clinic with Matt Garstka are available for $25 plus applicable fees. Drum clinic tickets also include access to the show. All tickets are for sale now and available for purchase at thesanddollarlv.com or plazahotelcasino.com. Matt Garstka's drum clinic will be held at 7 p.m., with the show beginning at 9:30 p.m. Guests must be 21 years or older.
Cairo Knife Fight is Nick Gaffaney, a man who has drummed his way around the place for many of New Zealand's leading songwriters, and George Pajon Jr, a Grammy award-winning songwriter and guitarist who has worked with some of the biggest names in the international music business, including The Black Eyed Peas, Fergie, Carlos Santana, Macy Gray, John Legend, Sting, Nas and Damien Marley.
Forming as a duo in 2009 Cairo Knife Fight try to redefine what two musicians can create live with Nick combining the responsibilities of playing drums, keyboard bass, creating live loops and lead vocals with George's seemingly limitless guitar soundscapes and incendiary riffs. The band's long history of dedication to pushing the boundaries of music video content has also seen them achieve viral status with their 2014 single Rezlord being viewed 138 million times as of July 2020.
After touring in Australia with Them Crooked Vultures, Queens of The Stone Age, Karnivool, and the Foo Fighters between 2010-2015 the band relocated to Los Angeles where they have release two albums: 2015's The Colossus and 2017's Seven. Currently working on their 3rd studio album, Cairo Knife Fight is a must-see live act of rare power and creativity, pushing the limits of what two musicians can do onstage.
The Sand Dollar Downtown is located inside The Plaza Hotel & Casino at 1 N. Main St, Las Vegas, NV 89101 in Downtown Las Vegas. Hours of operation are Monday through Sunday from 4 p.m. to 4 a.m. For more information on The Sand Dollar Lounge and The Sand Dollar Downtown, please visit TheSandDollarLV.com.
Keep up with The Sand Dollar Lounge on Facebook at @TheSandDollarLV and @TheSandDollarDT and on Instagram at @thesanddollarlv and @TheSandDollarDT.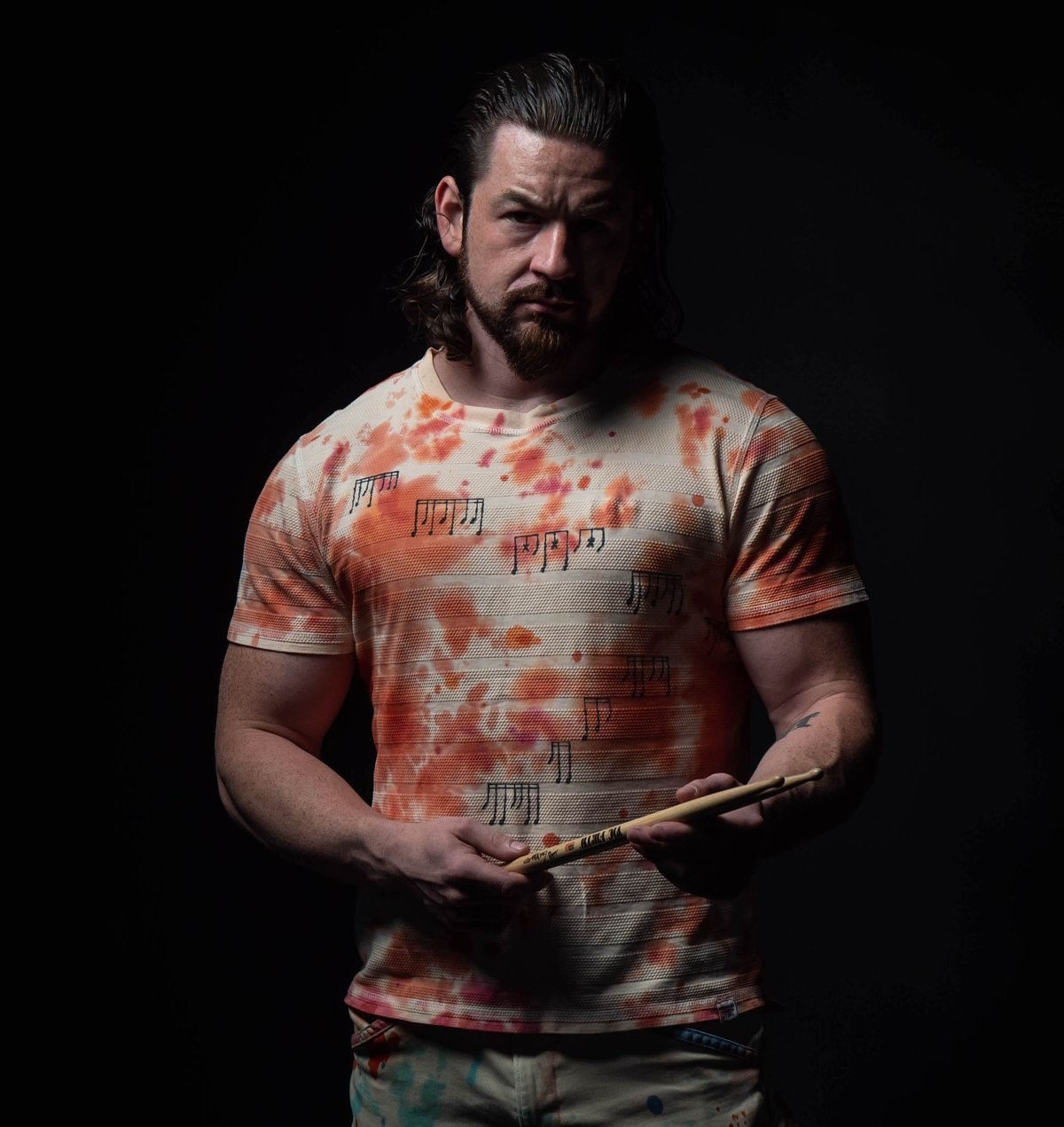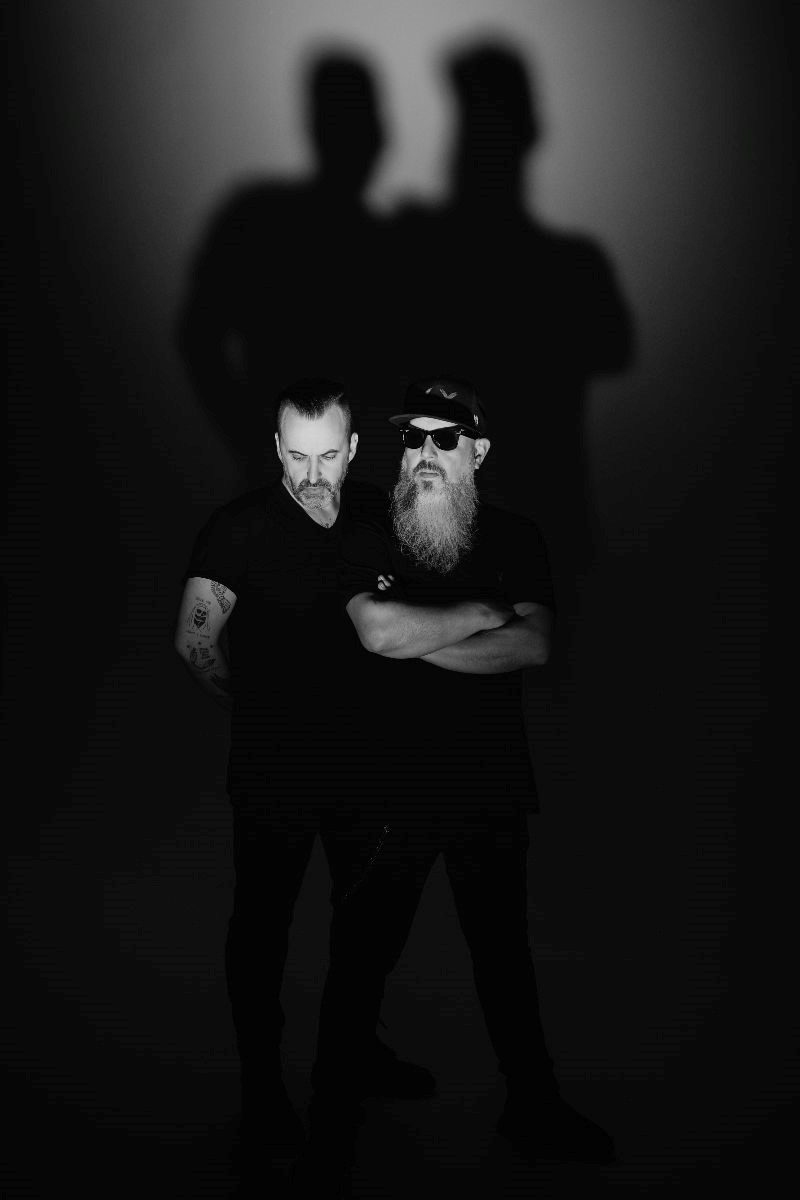 About The Sand Dollar Lounge
Originally opened as a blues bar in 1976, The Sand Dollar quickly became a draw for iconic musicians including Muddy Waters, B.B. King, and even Mick Jagger over its first 30 years. Hit by hard times, The Sand Dollar closed its doors in 2013, but its spirit would not let it rest and within two years the Chinatown-adjacent bar was purchased and reignited by hospitality veterans Anthony Jamison and Nathan Grates. Honoring the tradition and history of the iconic Las Vegas venue, The Sand Dollar Lounge has reclaimed its beloved spot as a premier live music venue with free entertainment nightly, adding rotating craft beer selections, an extensive whiskey collection, seasonal craft cocktails by some of the city's best bartenders, an amazing pizza kitchen, and table-top gaming in a smoke-free environment. In 2022, the iconic blues bar opened its second location in Las Vegas, located at The Plaza Hotel & Casino.
Summary
Article Name
Cairo Knife Fight and Matt Garstka to bring live performance and drum clinic to the iconic Sand Dollar Downtown at the Plaza Hotel & Casino
Description
Cairo Knife Fight and Matt Garstka to bring live performance and drum clinic to the iconic Sand Dollar Downtown at the Plaza Hotel & Casino