Distill and Remedy hosting drives and fundraisers to support Injured Police Officer Fund
#VegasStrong Blood Drive with Vitalant to Assist with Community Blood Shortage
Known as Your Local Bar, Distill and Remedy's Tavern's October initiatives will honor Make a Difference Month. Select locations will host local blood drives in memory of 10.1 and also support local heroes by donating 100 percent of proceeds from the sale of a Tito's or Jack Daniel's cocktail (at $10)  and #VegasStrong jackets ($40) for the entire month.  Additionally, there will be an online auction fundraiser to benefit the Injured Police Officer Fund from October 1 – October 31, 2022 and will include items such as a signed Codigo guitar by George Strait, Golden Knight Tickets, Golf Foursome at Revere and more items.
Established in 1982, the mission of the Injured Police Officers Fund, (IPOF) a 501(c)3 nonprofit, is to help reduce the financial burden that police officers and their families suffer in the event of an injury or death while in the line of duty. The following agencies served in Southern Nevada include Las Vegas Metropolitan Police, Henderson Police, North Las Vegas Police, Mesquite Police, Clark County School District Police, UNLV Police, Clark County Parks Police, Nevada Highway Patrol, Boulder City Police, and Las Vegas Deputy Marshals and Corrections. Visit IPOF.Vegas for more info.
#VegasStrongBlood Drive:
Remedy's – A Local Bar                   Distill – A Local Bar 
3265 St. Rose Parkway                       10820 W. Charleston
October 5, 2022                                  October 12, 2022
2pm – 8pm                                           2pm – 8pm
According to blood services provider Vitalant, 40,000 pints of blood are needed daily, and there is a great need. The decline in blood donations includes the pandemic disrupting routine donating habits and a summer when many resumed traveling.
It is reported that the blood supply has been down 50% since the start of the summer, creating an emergency shortage in Nevada and across the U.S. According to Vitalant, the FDA recently removed some requirements for blood donation, which will make it easier for more people to donate. The shortage is for blood type O, which is the type most frequently used for transfusions, but all blood types are needed. Make an appointment to donate blood at www.donors.vitalant.org, click on blood drive and search for  sponsor and type in code, "REMEDYS" and "DISTILL" for their respective dates.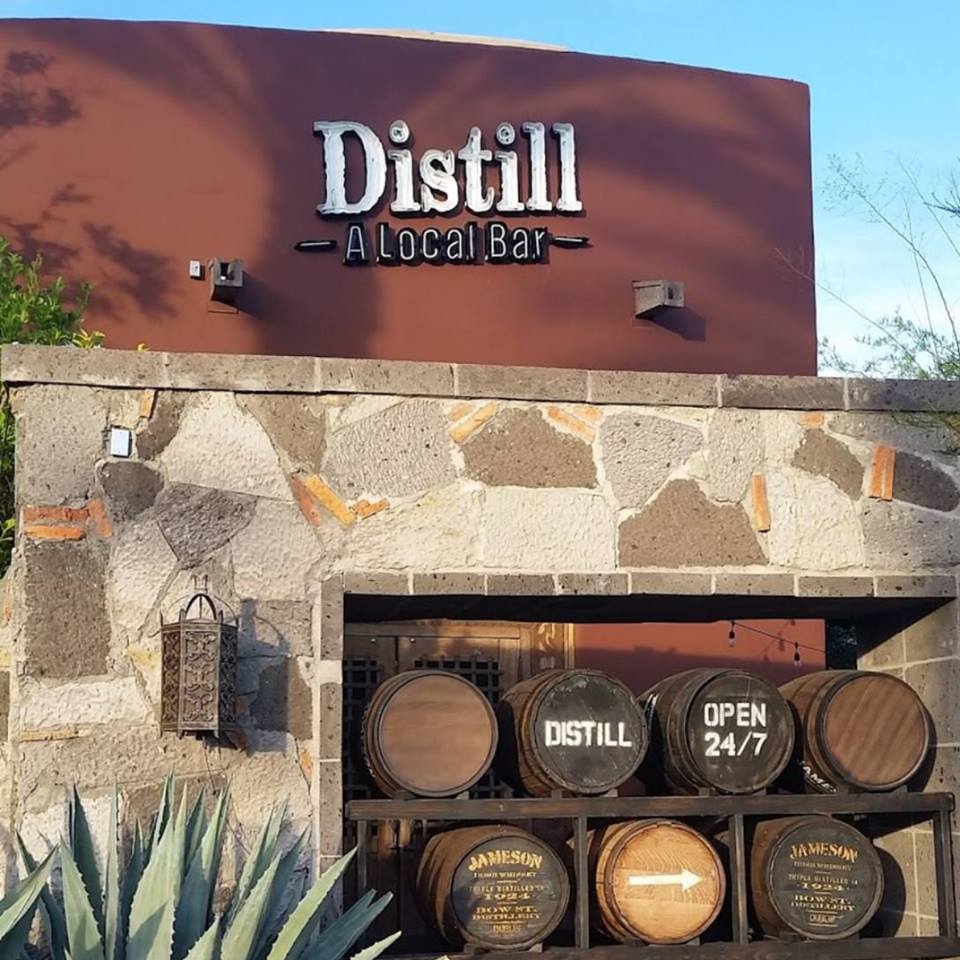 Distill and Remedy Tavern-Your Local Bar, opened 24/7, offers 9 locations, happy hours, football specials and event space. All locations feature the RED Loyalty, a frequent dining program allowing guests to earn points at all RED properties for discounts and promotions. To place an online order or to find the nearest location, visit www.distillbar.com and www.remedystavern.com. Follow on Facebook @ distilllocalbar, Instagram @ distillbar, and Twitter @ DistillBar.
ABOUT DISTILLED REMEDY'S TAVERN-YOUR LOCAL BAR:
Distill and Remedy's Tavern-Your Local Bar is Las Vegas locals' homes away from home featuring fun and casual good times in beautiful and eclectic atmospheres with state-of-the-art gaming, hand-crafted cocktails, house-made tavern fare, friendly staff, fun events, happy hours, and the ultimate home for sports action. Distill-Your Local Bar offers nine locations, and Remedy Tavern offers two locations and all are open 24/7. To place an online order or to find the nearest location, visit www.distillbar.com and www.remedystavern.com. Follow on Facebook @ distilllocalbar and @ RemedysTavernNV, Instagram @ distillbar and @ remedystavernlv and Twitter @ DistillBar and RemedysTavernLV.
Summary
Article Name
Distill and Remedy hosting drives and fundraisers to support Injured Police Officer Fund
Description
Distill and Remedy hosting drives and fundraisers to support Injured Police Officer Fund