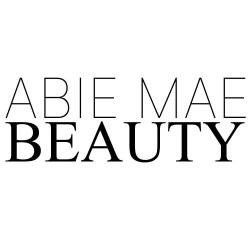 EMBRACE "FOREVER YOUNG" BEAUTY AT THE EXCLUSIVE PARASOL AESTHETICS EVENT – UNVEIL YOUR RADIANCE ON AUGUST 17
Unveil Your True Glow: Experience an evening of beauty and glamour at Parasol Aesthetics on August 17, redefining your path to lasting beauty – featuring Abie Mae Beauty and Malandra Boutique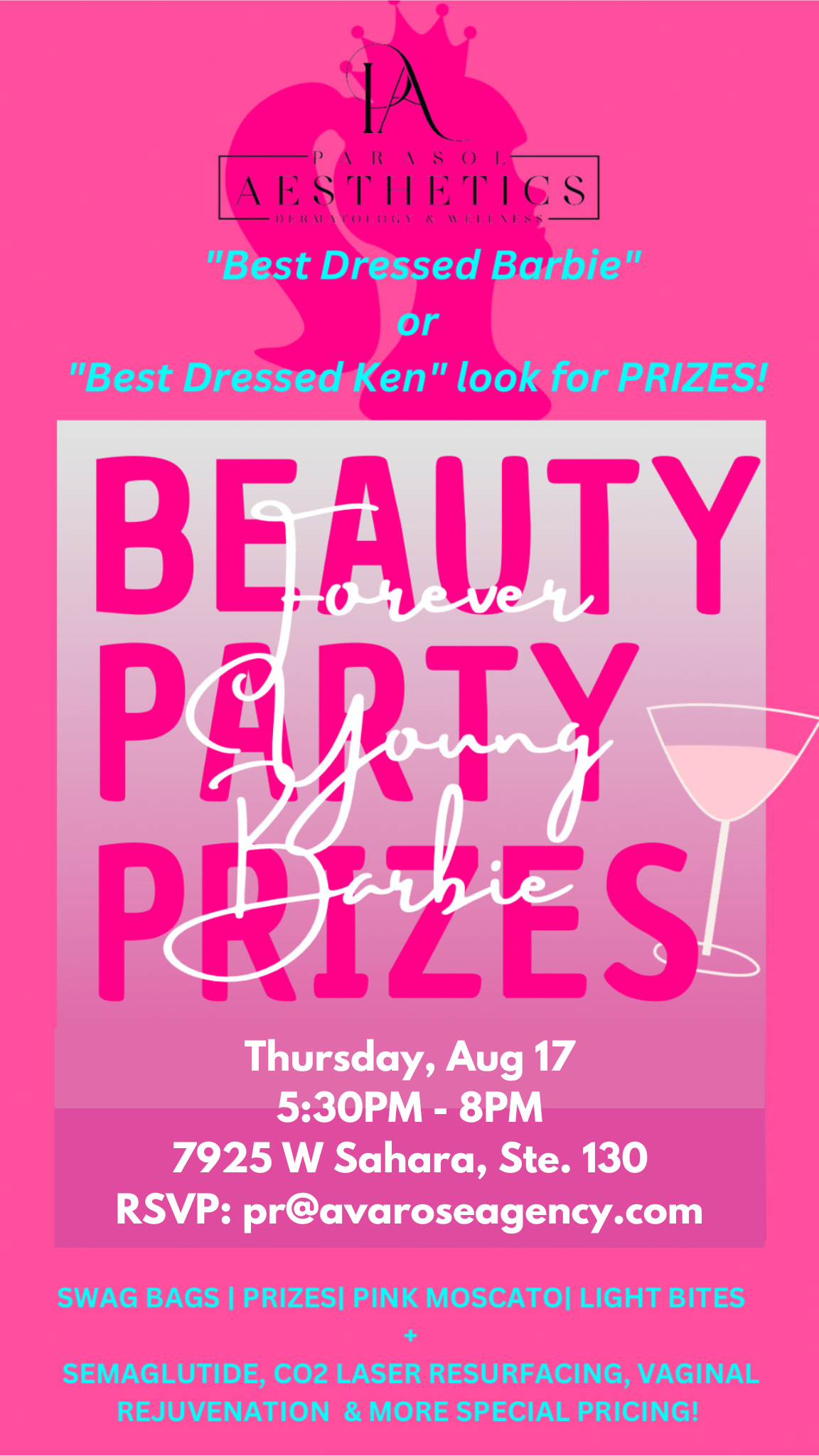 southern
Parasol Aesthetics Dermatology & Wellness is thrilled to announce its Forever Young Barbie RejuVAnation event on Thursday, August 17, from 5:30 to 8 p.m., showcasing an unforgettable evening where glamour meets well-being, featuring glamorous pop-ups, exclusive collaborations, and transformative offerings that redefine your pursuit of timeless radiance. The event will take place at Parasol Aesthetics, located at 7925 W Sahara, Ste 103.
Join us for the vibrant Forever Young Barbie RejuVAnation event, an immersive celebration of ageless beauty. Immerse yourself in pink moscato, pink lemonade and light bites. Delve into the latest beauty advancements through live demos, samples, and exclusive discounts on wellness, anti-aging and beauty treatments.
Joining the celebration is Abie Mae of Abie Mae Beauty, who will be on hand to offer her expertise in makeup application, providing attendees with an opportunity to experience firsthand the artistry and dedication that defines her brand. Additionally, Nieve Malandra of Malandra Boutique will be showcasing her latest "Barbie"-esque fashions during the event in a pop-up clothing store.
Experience the ultimate in luxury and care as the first 15 attendees are treated to bespoke swag bags, capturing the essence of Parasol Aesthetics' dedication to personalized well-being.
Elevate your allure and style with a chance to win a free Parasol skin care kit and a rejuvenating Jeuveau-tox session by showcasing your "Best Dressed Barbie" or "Best Dressed Ken" look.
Unveil the secrets of your skin's story with a complimentary Ultraviolet Skin Scanner Evaluation, unveiling both aging and damage, along with tailored recommendations for elevating your skin's vitality. Plus, discover the power of esteemed Parasol Skin Care line products with exclusive samples.
Indulge in a spectrum of curated specials, including rejuvenating Vaginal Rejuvenation now priced at $1199, CO2 Laser Resurfacing at an enticing 25% discount for Face, Chest, or Neck, and a complimentary Bio-Identical Hormone Therapy consultation and Lab Draw. Experience the transformative potential of Semaglutide for $399 with added benefits of Craving Curb & TestoBoost Supplements for an amplified metabolism. Brand ambassador Tyra Bell-Holland will be available to engage with guests and share her firsthand experience with her rejuvenation journey.
Additionally, relish a generous 20% off on the Parasol Dermaceuticals Skincare Line, a testament to our commitment to enhancing your natural radiance.
Visit https://www.theparasolcompanies.com/ for more information.
ABOUT PARASOL AESTHETICS DERMATOLOGY & WELLNESS
Parasol Aesthetics Dermatology & Wellness is a premier clinic devoted to promoting healthy aging, youth, and beauty through innovative aesthetic, dermatologic, and wellness treatments. At Parasol Aesthetics, we believe in the transformative power of prevention, offering a comprehensive range of specialized services aimed at promoting healthy aging and inner vitality. From cutting-edge wrinkle reduction treatments to invigorating IV therapy and advanced dermatological procedures, our commitment to personalized care shines through every aspect of our offerings.
Our founder, Erika Luren, not only leads a thriving clinical practice but also hextends her expertise through educational initiatives. She empowers healthcare professionals to seamlessly integrate aesthetic, anti-aging, and dermatologic medicine into their practices, fostering a ripple effect of elevated patient care. Parasol Aesthetics continuously strives to inspire and innovate, creating a space where timeless allure meets transformative wellness. Located at 7925 W Sahara, Ste 103, Las Vegas, NV. For further information, please visit our website.
ABOUT ABIE MAE BEAUTY
Abie Mae Beauty is a beauty service and makeup line company dedicated to enhancing the inner and outer beauty of our valued customers. Our commitment is centered around several core principles that set us apart: Quality Products, Skilled Artists, Exceptional Customer Service, Personalization, and Education.
At Abi Mae Beauty, we believe beauty radiates from within. Founded by Abie Mae, our mission is to empower confidence and self-love. Our inclusive environment, skilled professionals, and top-tier service are here to help you embrace both your inner and outer beauty. Thank you for choosing Abie Mae Beauty – together, let's unleash your authentic radiance! For more information, visit https://abiemaebeauty.com/
Summary
Article Name
EMBRACE "FOREVER YOUNG" BEAUTY AT THE EXCLUSIVE PARASOL AESTHETICS EVENT - UNVEIL YOUR RADIANCE ON AUGUST 17
Description
EMBRACE "FOREVER YOUNG" BEAUTY AT THE EXCLUSIVE PARASOL AESTHETICS EVENT - UNVEIL YOUR RADIANCE ON AUGUST 17