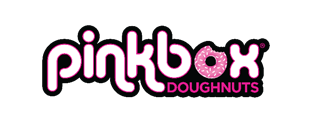 GET LUCKY WITH ST. PATRICK'S DAY TREATS AT PINKBOX DOUGHNUTS®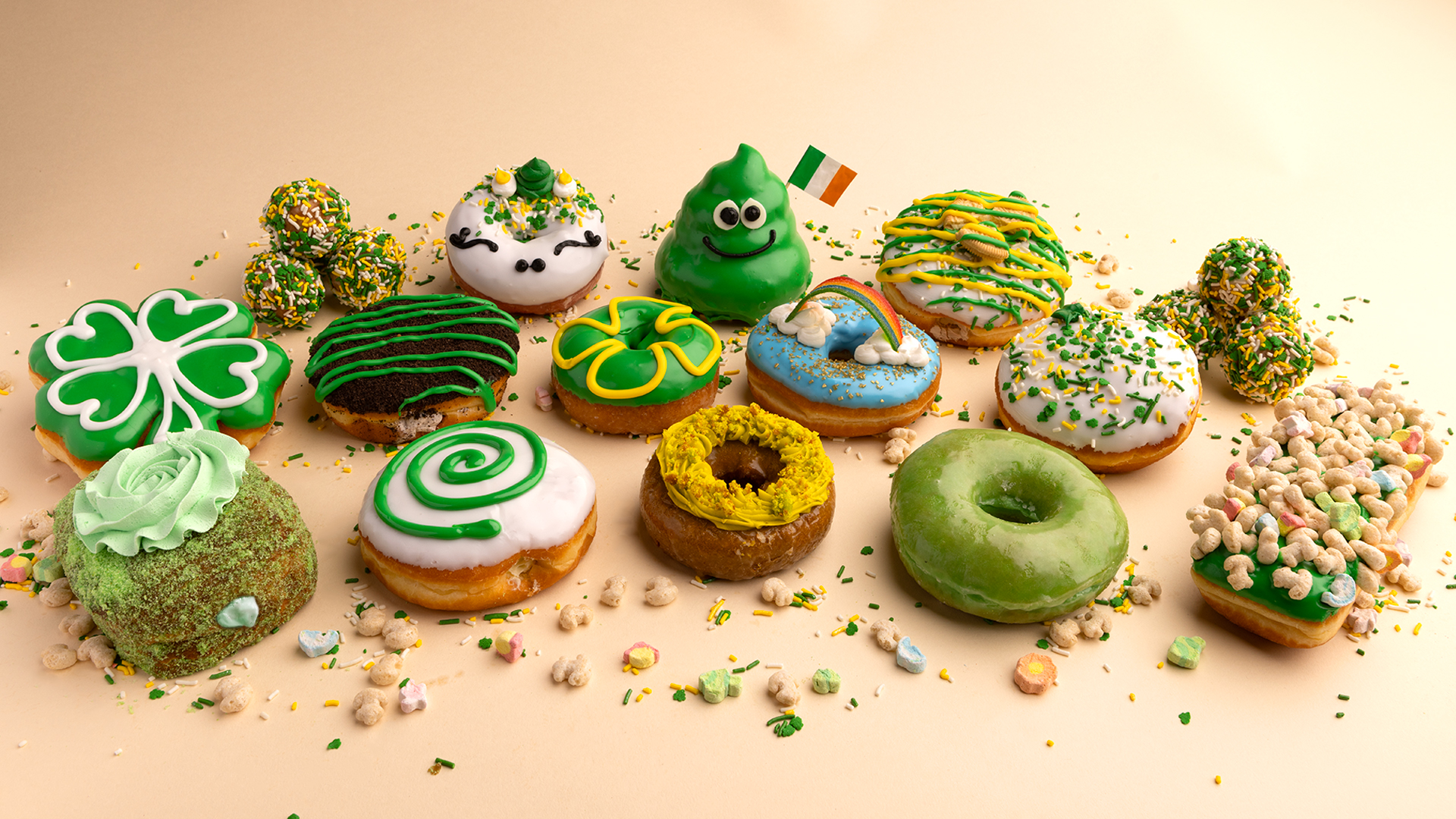 Beginning March 1 through March 19, Pinkbox Doughnuts®, will offer St. Patrick's Day themed doughnuts to celebrate the lucky holiday.
"From unicorns to Lucky Charms, the holiday line-up at Pinkbox Doughnuts creatively celebrates the iconic emblems and colors of St. Patrick's Day," said Judith Perez Siegel, owner of Pinkbox Doughnuts. "A Pinkbox Doughnut is sure to make your day a lot more fun, and maybe a bit luckier too."
Pinkbox Doughnuts created three new doughnuts to celebrate the luck of the Irish this year:
Shamrock (green frosted vanilla cake topped with shamrock décor)
Lucky Lime Cheesecake (white frosted raised shell filled with lime cheesecake and topped with a green swirl)
Mint Face DoughCro (croissant doughnut rolled in green sugar, filled with mint whip and topped with a mint whip rosette)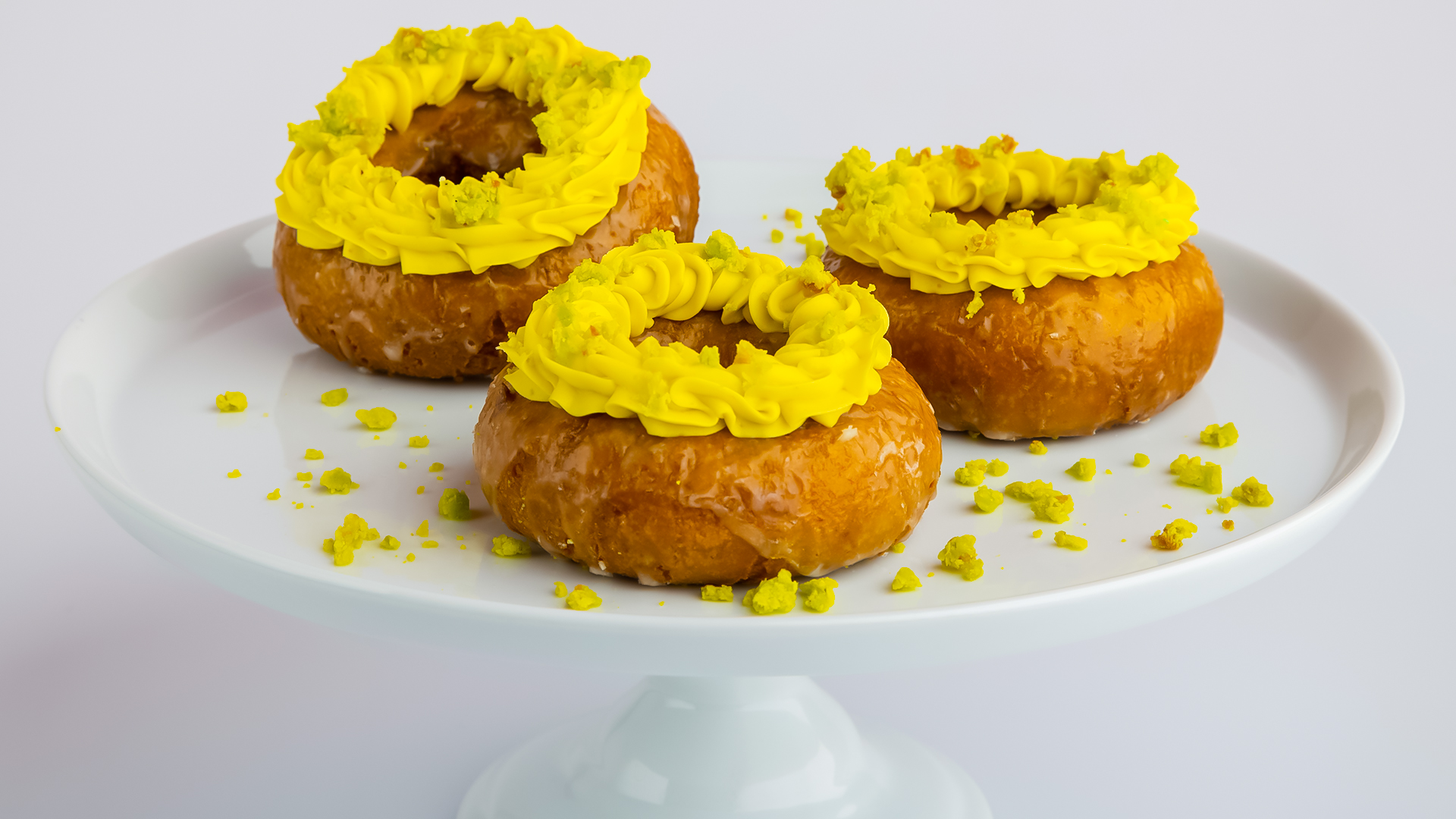 Other St. Patrick's Day-themed doughnuts include these holiday favorites:
Lucky Charms Bar (green frosted raised bar topped with Lucky Charms cereal)
Pot O' Gold (blue frosted raised ring topped with gold sugar and a sour rope rainbow)
Clover (a green frosted raised clover shaped doughnut topped with clover décor)
Irish Unicorn (white frosted pink velvet cake topped with unicorn and St. Patrick's décor)
Minty (chocolate cake and chocolate buttercream covered in mint frosting and topped with candy décor)
It's Ya Birthday (white frosted raised shell filled with birthday cake whip and topped with blonde Oreo and St. Patrick's Day sprinkles)
Leprechaun Ring (glazed raised green ring)
Lucky Blackjack (chocolate frosted raised shell filled with cookies n cream whip and topped with Oreo crumble and green drizzle)
Pinkbox Doughnut's signature Pee Weez also reflect the luck of the Irish with the addition of St. Patrick's colored sprinkles. And for vegan customers, Pinkbox Doughnuts offers the Lucky Vegan (white frosted vegan raised shell filled with key lime filling and topped with St. Patrick's sprinkles).
In addition, Pinkbox's Doughnut of the Month, which is available for the entire month of March, showcases the month's signature color, green. The Green Machine is a glazed pistachio cake topped with pistachio buttercream and pistachio cake crumble.
For more information on Pinkbox Doughnuts, store locations, hours, and doughnut varieties, please visit www.pinkboxdoughnuts.com.
ABOUT PINKBOX DOUGHNUTS®
Awarded "All-Time Best Doughnuts" by Las Vegas Weekly, and "Best Doughnuts" in the Las Vegas Review-Journal "Best of Las Vegas" Awards, Pinkbox Doughnuts has seven locations across Southern Nevada as well as at the California/Nevada border in Primm, Nevada and in St. George, Utah. Established in 2012, Pinkbox Doughnuts offers a fun modern-day twist on the classic doughnut shop with a whimsical pink interior where more than 70 varieties of delicious doughnuts – each with their own creative design and personality – are sold 24 hours a day, 7 days a week. Perfect for social media memories, Pinkbox Doughnuts is expanding rapidly with plans to open several new stores. It also operates a doughnut food truck that travels to parties and special events. For more information, please visit www.pinkboxdoughnuts.com and follow on Instagram at @pinkboxdoughnuts, Facebook at Pinkbox Doughnuts, TikTok at Pinkbox Doughnuts, and Twitter at @pinkboxdoughnuts.