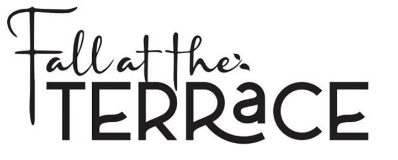 GREEN VALLEY RANCH KICKS OFF THE NEW SEASON WITH "FALL AT THE TERRACE" OUTDOOR POP-UP LOUNGE
Beginning Friday, Sept. 16, guests are welcome to enjoy crisp weather with drinks, light bites, special events and more at the resort's fall-themed lounge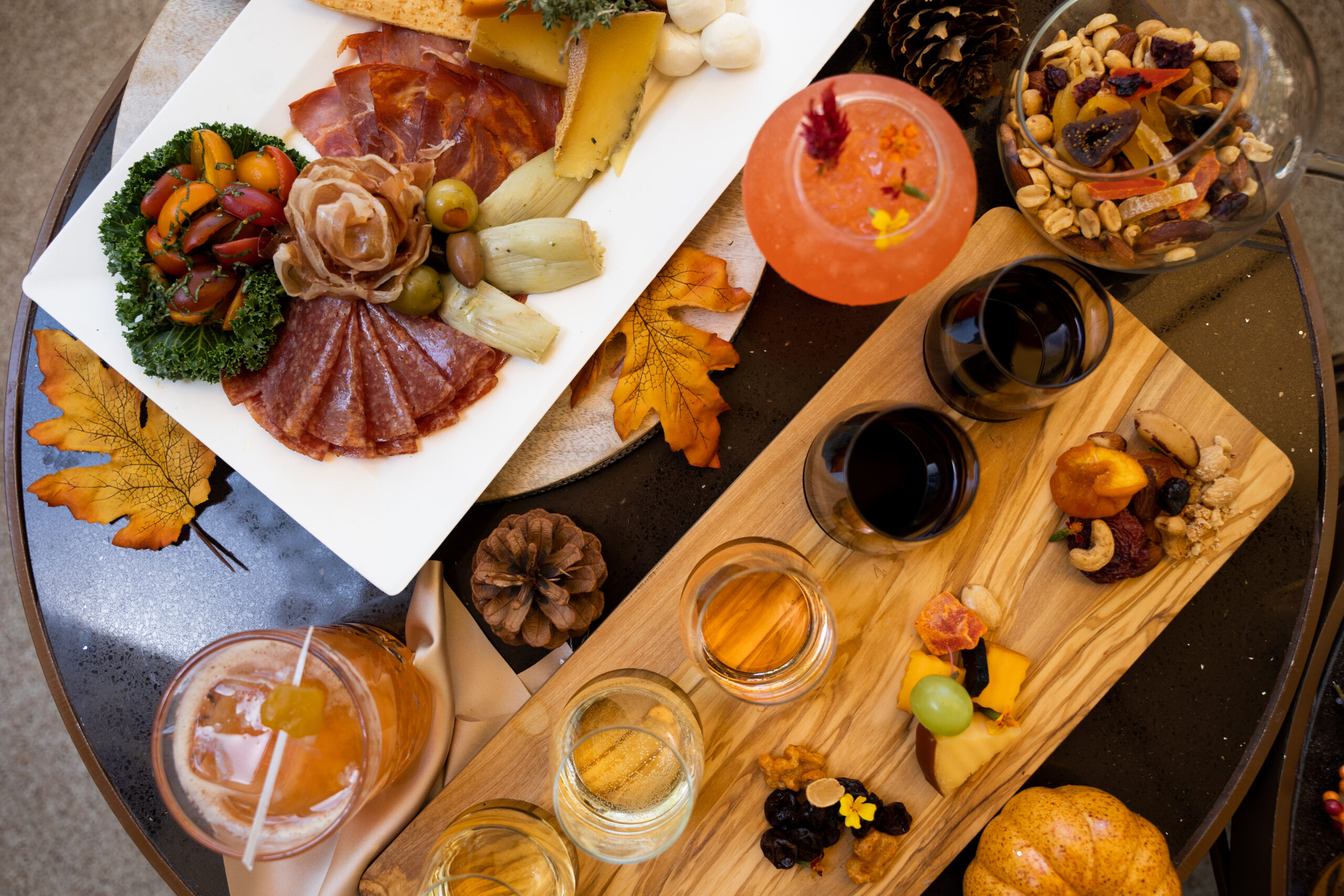 Green Valley Ranch Resort Spa & Casino will embrace the new season with the launch of their outdoor lounge, "Fall at the Terrace." Opening Friday, Sept. 16, guests will be welcomed to embrace the fall season as they cozy up on the resort's Backyard patio and vineyard in a picturesque atmosphere.
While the Vegas valley anticipates the return of sweater weather, "Fall at the Terrace" will transport guests into a scenic, charming lounge filled with bright colors, falling leaves and more, as they enjoy seasonal craft libations and light bites.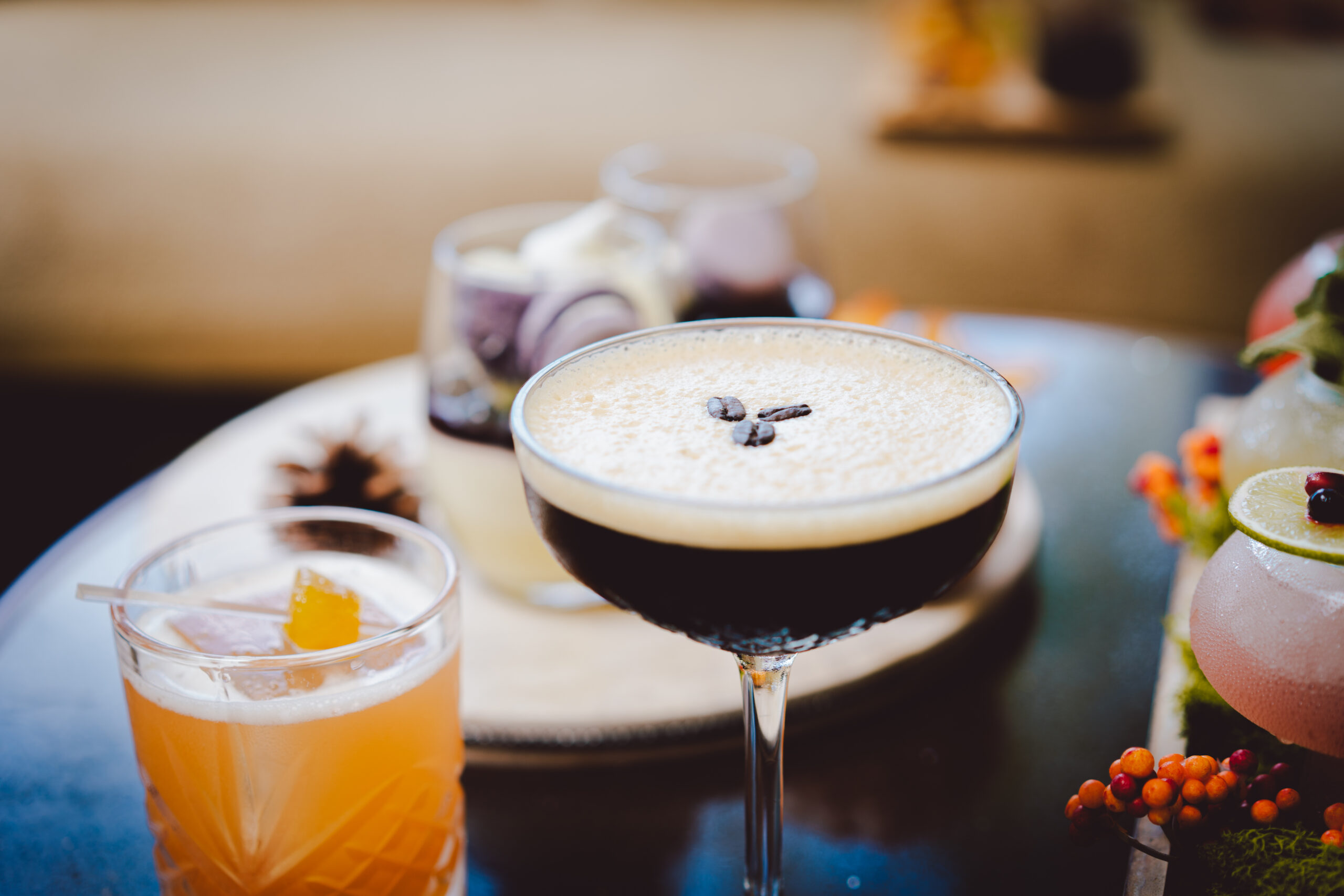 MENU
"Fall at the Terrace" Cocktail Offerings: Starting at $14
Trick or Treat: Avion Reposado, Prickly Pear, Pomegranate, Sage, Lime, Black Lava Salt
Eye on the Pie: Absolut Apple, St. George Spiced Pear, Lemon, Cinnamon Sugar Rim
Wake Up Call: Absolut Vanilla, Kahlua, Espresso
Smoke Show:Woodford Double Oak Bourbon, Jack Daniel's Apple, Miso Demerara, Orange Bitters, Smoke
Blood Orange Mule:Jameson Orange, Aperol, Blood Orange, Ginger Beer
B'autumns Up Cocktail Trio:
Spiced Berry Sangria: Red Wine, Amaro Montenegro, Blackberry, Spiced Demerara
Pumpkin Spice & Everything Nice:Captain Morgan, Baileys Salted Caramel, Pumpkin Puree
Little Coconut:Ciroc Coconut, Licor 43 Horchata, Coconut Cream, Nutmeg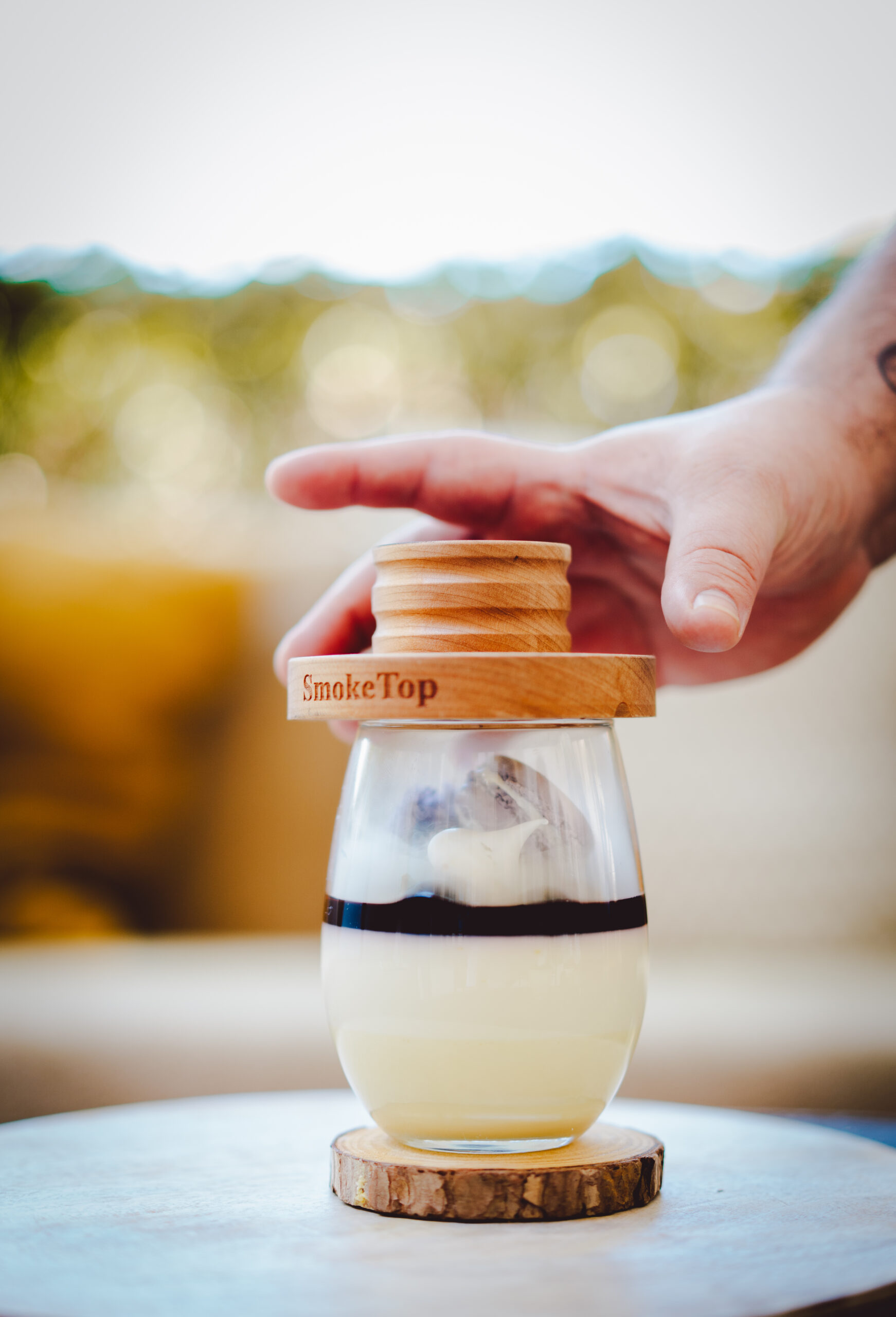 "Fall at the Terrace" Wine Flight Offerings: $38
California Dreaming: J Vineyards, California Cuvee, Sparkling, California Chalk Hill, Chardonnay, Sonoma Lyric by Etude, Pinot Noir, Santa Barbara Daou, Cabernet Sauvignon, Paso Robles Joel Gott, Zinfandel, California
World Traveler: Lucien Albrecht, Cremant D'Alsace, Sparkling Rosé, France Whitehaven, Sauvignon Blanc, Marlborough, New Zealand Santa Margherita, Pinot Grigio, Alto Adige, Italy Vincent Girardin, Les Gravieres 1er Cru, Santenay, Burgundy, France Gascon, Reserve, Malbec, Mendoza, Argentina
"Fall at the Terrace" Menu Selection:
Bar Snack $14: Assortment of House Toasted and Spiced Nuts, Dried Fruits, & Candied Bacon
Tuna Poke $22: Big Eye Tuna, Grapefruit, Shaved Fennel, Avocado, Lemon Oil, Pink Peppercorn
Antipasto $21: Salami, Capocollo, Prosciutto, Fresh Mozzarella, Gruyere, Smoked Cheddar, Marinated Artichokes, Olives, Heirloom Tomato Salad, Crackers and Toast Points
Mezze $16: Hummus, Tzatziki, Olives, Marcona Almonds, Za'atar Grilled Pita, Dates
Smoked Cherry Verrine $11: Luxardo Cherries, Vanilla Bean Panna Cotta, Orange, Cinnamon
Chocolate Fondue $13: White and Dark Chocolate Fondue, Butter Cake, House-made Marshmallows, Cookies, Fresh Berries, Cereal Treats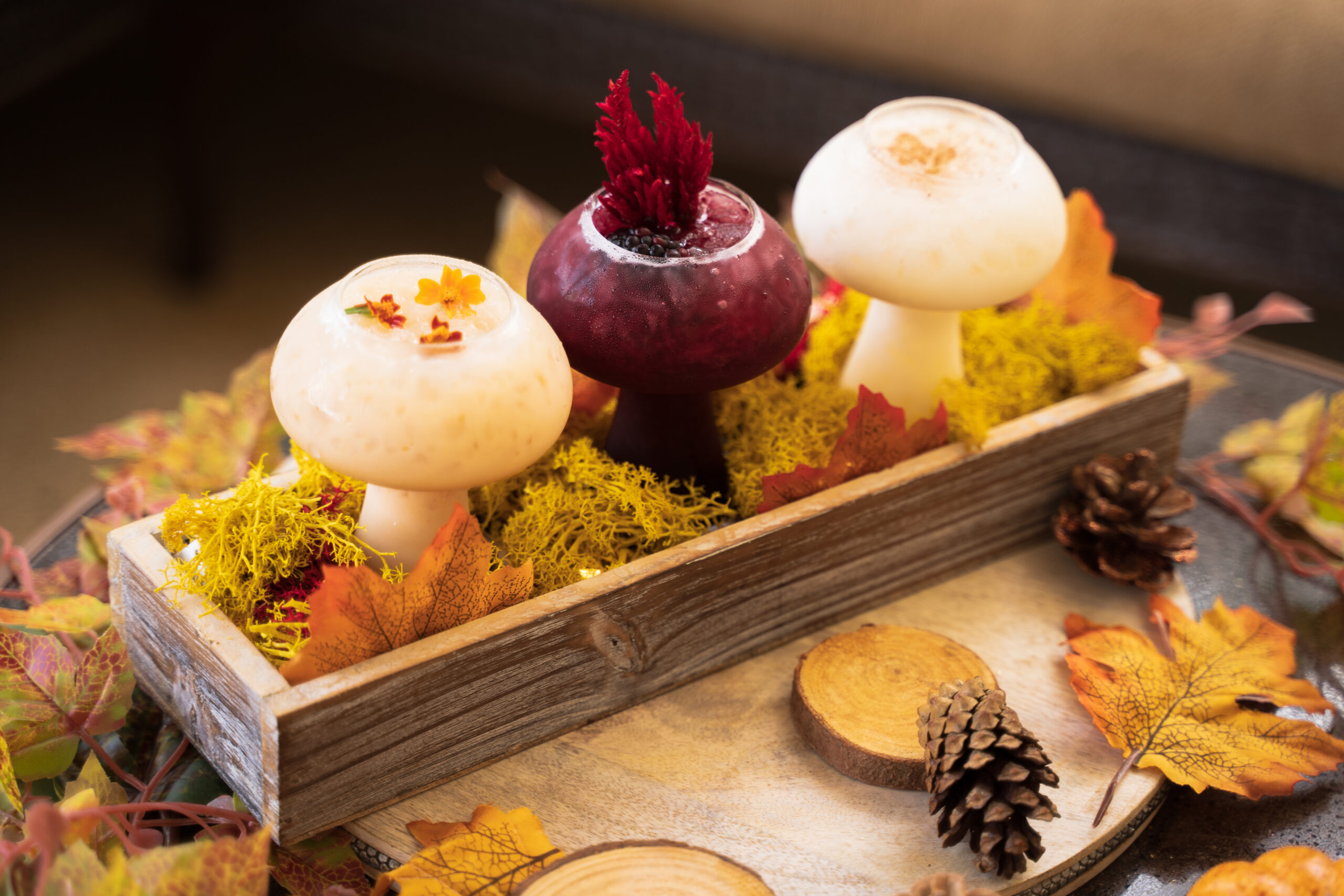 Throughout the season, "Fall at the Terrace" will keep on with the fall festivities and host three special sampling events that celebrate Oktoberfest and German beer, National Mezcal Day and Singles Day Champagne Hour. Guests can also expect to enjoy live entertainment with featured guests during these special tastings. Special event dates include:
Friday, Sept. 30: Oktoberfest craft beer sampling and live entertainment from 6 p.m. to 10 p.m. with Marisa Corvo
Friday, Oct. 21: National Mezcal Day sampling and live entertainment from 6 p.m. to 10 p.m. with Conway Seavey
Friday, Nov. 11: Singles Day Champagne Hour and live entertainment from 6 p.m. to 10 p.m. with Cam Calloway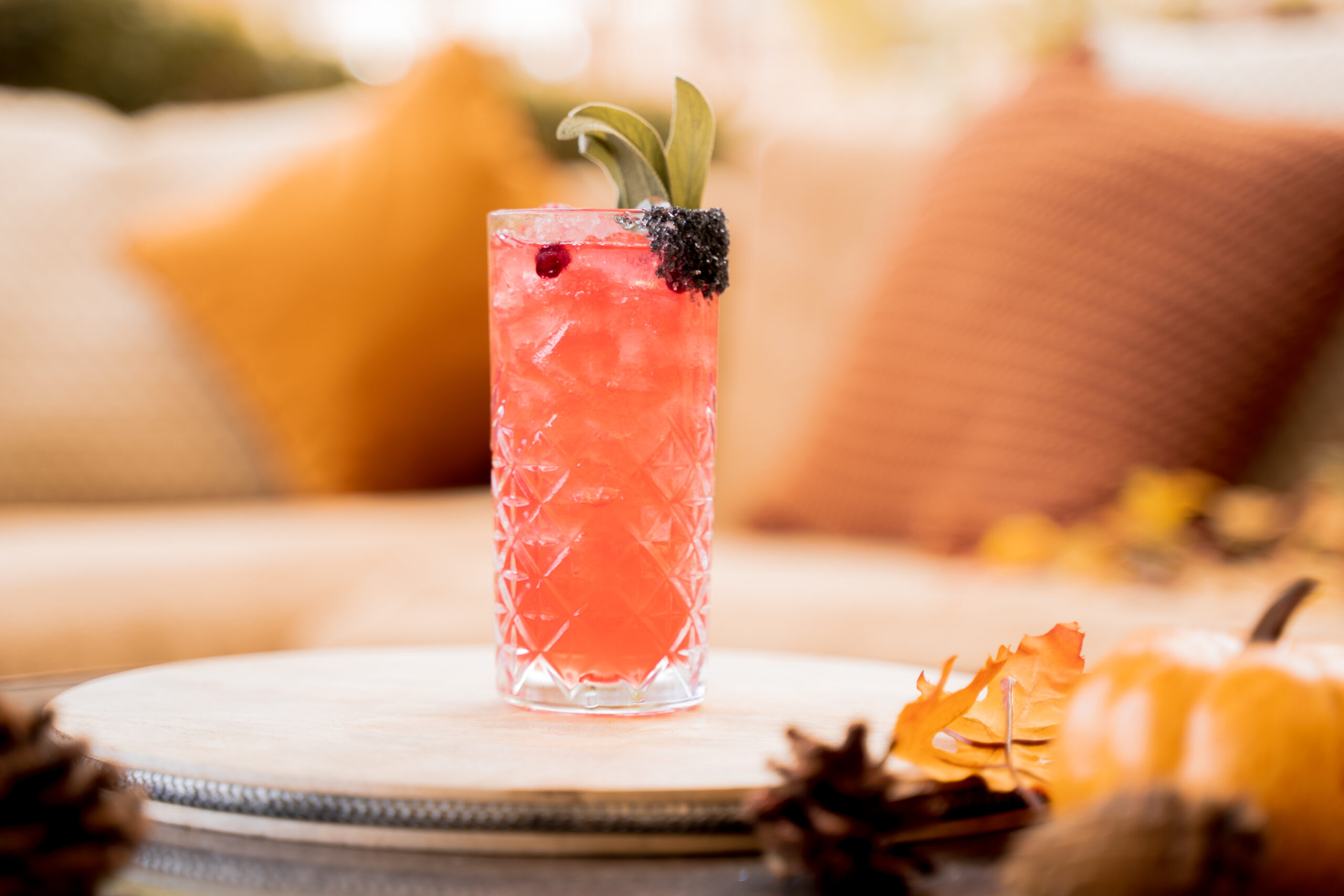 "Fall at the Terrace" will open every Friday and Saturday from 5 p.m. to 12 a.m. Reservations will be available with a food and beverage minimum starting at $100 and may be reserved in two-hour blocks. Reservations can be made through the concierge at 702.617.7744. For large parties, guests can contact special events at 702.617.6800.
For more information and to make a reservation, please visit https://www.greenvalleyranch.com/eat-and-drink/fall-at-the-terrace/
Summary
Article Name
Green Valley Ranch Kicks Off the New Season with "Fall at The Terrace" Outdoor Pop-Up Lounge
Description
Green Valley Ranch Kicks Off the New Season with "Fall at The Terrace" Outdoor Pop-Up Lounge