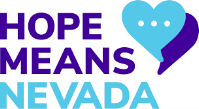 HOPE MEANS NEVADA INVITES COMMUNITY TO WALK & TALK FEST AND 5K,
SATURDAY, OCT. 22
 Registration Now Open at HopeMeansNevada.org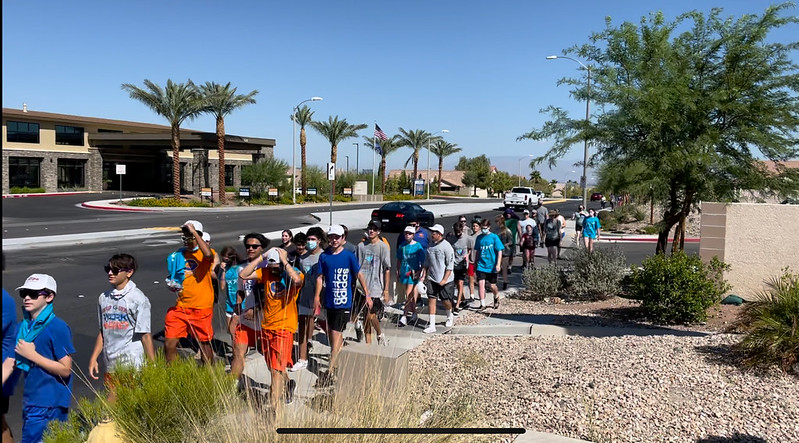 WHAT:
Hope Means Nevada (HMN), the community-based non-profit focused on eliminating youth suicide in the state, invites Nevadans to join its Walk & Talk Fest and 5K this fall. With event registration now open, Hope Means Nevada encourages individuals, groups, friends, coworkers and families to register as walking teams.
The Walk & Talk Fest and 5K will bring Nevadans together to elevate the conversation around mental and physical health through movement and connection.
The day will kick off with gentle body stretches led by NFL Cheerleader, Kristina Cullinane before the start of the 5K. After participants complete the walking portion of the event, attendees are invited to enjoy a festival featuring live music, art, poetry, wellness activities and local celebrity appearances.
WHEN:
Saturday, October 22
Registration/Check-in opens at 8 a.m.
5K begins at 8:30 a.m.
Festival begins at 9:30 a.m.
WHERE:
Las Vegas Academy of the Arts
315 S 7th Street
Las Vegas, NV 89101
REGISTRATION:
Interested participants are invited to register as individuals or teams at hopemeansnevada.org. Registration is $25 for adults. Teens are free to enter, however a donation is suggested.
ABOUT HOPE MEANS NEVADA
Hope Means Nevada is a community-based initiative focused on reversing the youth suicide trend in Nevada by inspiring a culture of empathy and advocacy around mental health. From the lasting impacts of COVID-19 to negative social media use, school shootings and other chaotic world events, many teens are experiencing heightened levels of stress, anxiety and depression. To raise overall awareness around Nevada's high rates of mental health challenges and teen suicide, the organization provides teens with desperately needed resources and a community of hope. For more information about Hope Means Nevada, go to www.hopemeansnevada.org and follow along on Facebook, Twitter and Instagram. The new National Suicide Prevention Hotline number is now three-digit dialing code 988. Those experiencing a mental health emergency can also text "Home" to 741741 to reach the National Crisis Text Line.
Summary
Article Name
Hope Means Nevada Invites Community To Walk & Talk Fest and 5K,Saturday, Oct. 22
Description
Hope Means Nevada Invites Community To Walk & Talk Fest and 5K,Saturday, Oct. 22