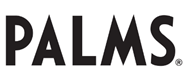 GHOSTBAR USHERS IN NEW ERA HIGH ATOP PALMS CASINO RESORT LAS VEGAS
ICONIC LAS VEGAS ULTRA LOUNGE CELEBRATED GRAND OPENING ON AUGUST 3, 2022
The return of the beloved Ghostbar at Palms Casino Resort is official. The Las Vegas nightlife icon reopened its doors on Wednesday, August 3, 2022. Originally debuting in 2001, this widely popular bar and lounge perched high atop the 55th floor, made a spectacular return welcoming its first guests back into the sky-high ultra-lounge, highlighted by a funk-filled countdown toast led by Las Vegas' own Skye Dee Miles and General Manager Cynthia Kiser Murphey. As in the past, the stunning views of the entire Las Vegas skyline stole the show, but this go-around, Ghostbar is home to Dee Miles' sexy, soulful Midnight Skye, featuring a live band, sultry dancers, specialty acts and surprise guests. Based on opening night, the newly reimagined Ghostbar is the city's newest, elevated and most intimate ultra-lounge experience.
Guests to the Ghostbar began their experience the minute they were whisked up the private elevator to the 55th floor. Transported to new heights, they got their first glimpse of the unparalleled views as they turned the corner and entered the sleek lounge. With Dee Miles' electrifying performance setting the tone for the night, Ghostbar ushered in the rebirth of cool to the ever-evolving Las Vegas nightlife scene. Hip, sexy, soulful with a touch of class and beauty, Ghostbar delivered a funky good time.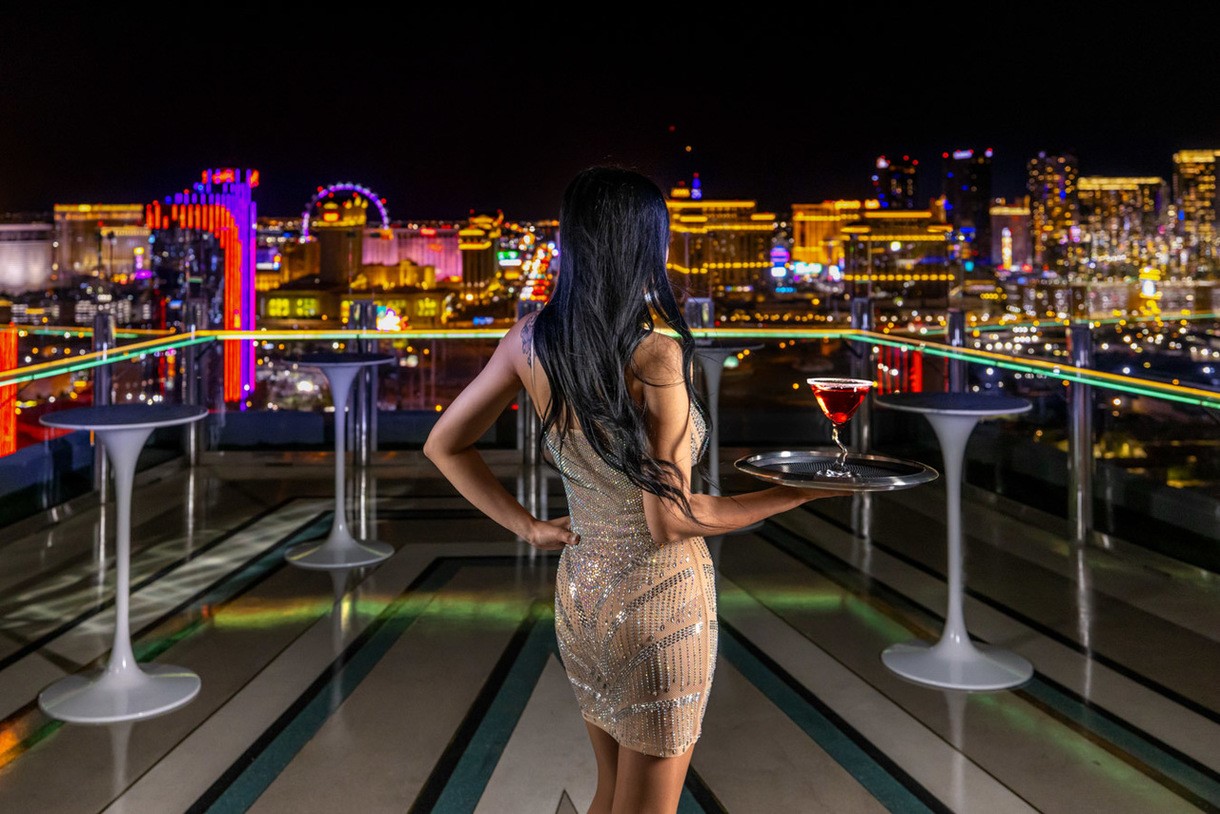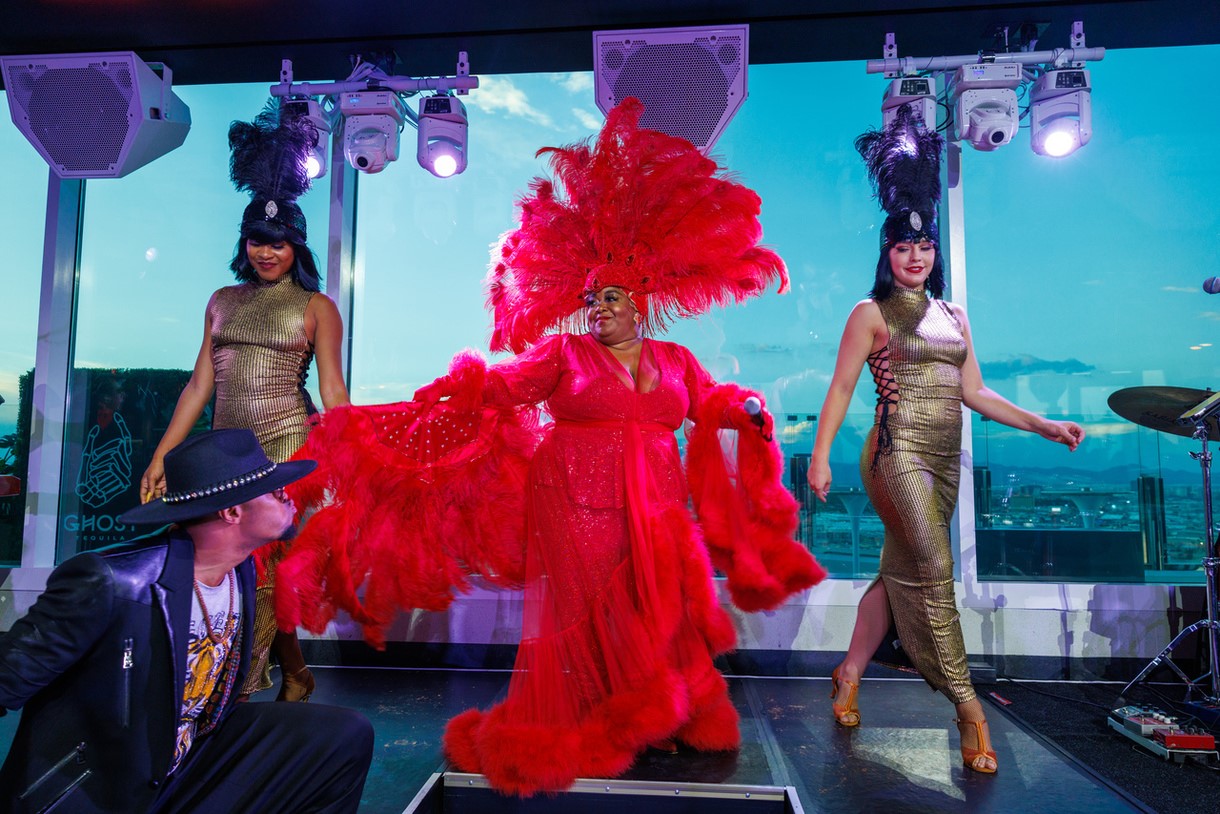 In addition to its great views and distinctive entertainment, Ghostbar also features dynamic DJ performances and unique entertainment activations, while the bar takes center-stage, serving up a world-class cocktail menu featuring specialty cocktails, large format libations and one-of-a-kind Ghost Flights. Highlights from the specialty cocktail menu include:
Ghost story: Ghost Spicy tequila, strawberry puree, Giffard Peche, lemon, basil
Love Potion #55: Botanist gin, Giffard Framboise liqueur, Luxardo Blanco vermouth, grenadine, and lime
Greyve Digger: Grey Goose Essences Watermelon & Basil, St. Germain, Sparkling Rose, lemon juice, simple syrup, basil sugar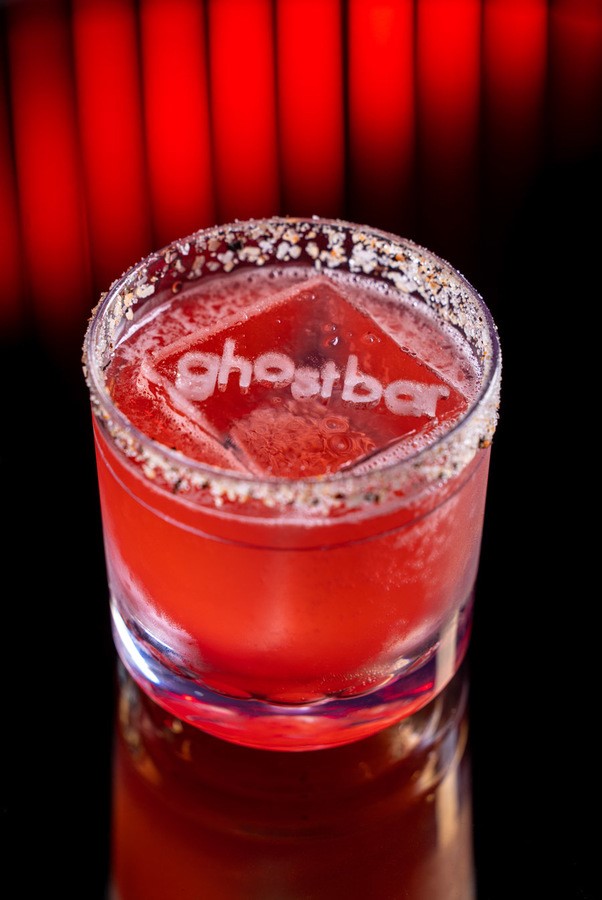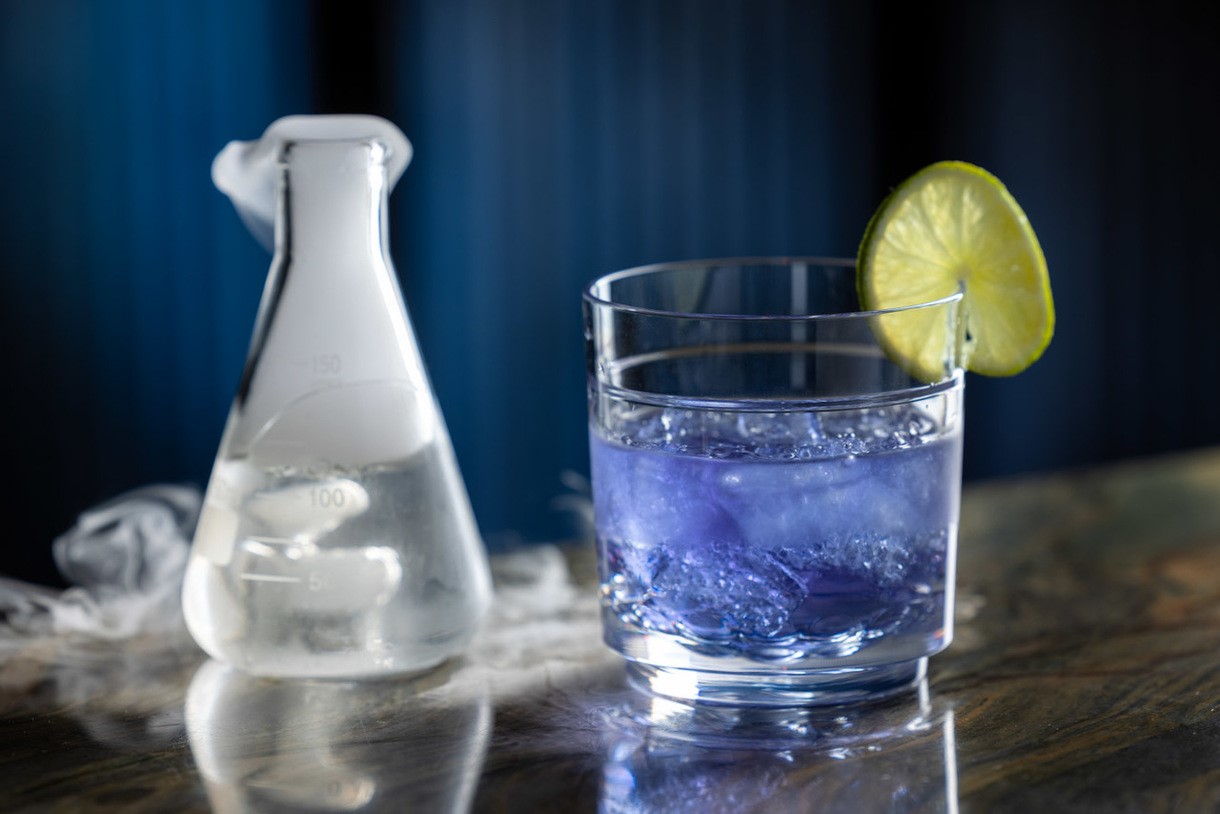 In addition, Ghostbar is serving up Large Format Cocktails; including The Afterlife and Ghosting, as well as distinctive Ghost Flights and spectacular Bottle Service options.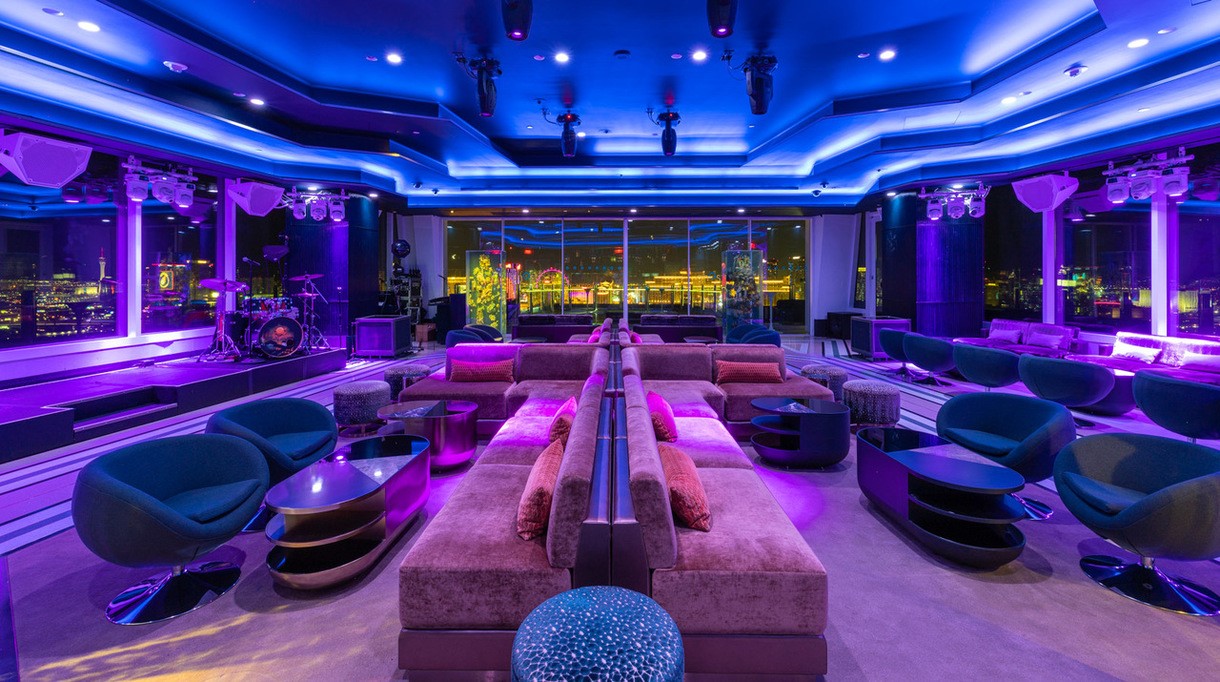 Now open Wednesday to Saturday from 7 p.m. to 2 a.m., Ghostbar will feature DJs on Wednesday and Thursday. On Friday and Saturday, the ultra-lounge will also welcome Skye Dee Miles with her new show, "Midnight Skye – The Revival " starting at 10 p.m. Ghostbar will begin taking Table Reservations at www.palms.com beginning on August 10 for first tables available on August 17.
"We are thrilled to bring Ghostbar back to Las Vegas," notes Cynthia Kiser Murphey, general manager Palms Casino Resort. "Standing back up here on the 55th floor of Palms is beyond magical, and it brings back amazing memories. I'm proud to share this one-of-a-kind destination with the city again, as well as introduce it to a new generation of Las Vegas locals and visitors alike. There is truly no other venue like Ghostbar in Las Vegas, or maybe the world."
About Palms Casino Resort
Palms Casino Resort is making history as the first resort in Las Vegas fully owned and operated by a Native American Tribe. Palms Casino Resort features two distinct towers with 766 hotel rooms and suites, a diverse mix of bars, restaurants, live entertainment venues and immersive lifestyle experiences across a 95,000-square-foot reimagined casino. The resort also includes over 190,000 square feet of meeting, convention and event space; the Pearl, a 2,500-seat theater; an expansive pool and spa area; wedding chapel; the Brenden Theaters 14-screen cinema and nearly 600 units at Palms Place condominiums.
Palms is located just west of the center of the Las Vegas Strip off I-15 on Flamingo Road. Palms Casino Resort is owned by The San Manuel Gaming and Hospitality Authority ("SMGHA") an affiliate of the San Manuel Band of Mission Indians. For more information visit http://www.palms.com/ or the Palms Press Room. Follow Palms on social media Facebook Twitter Instagram.
About San Manuel Gaming and Hospitality Authority
The San Manuel Gaming and Hospitality Authority is a governmental instrumentality of the San Manuel Band of Mission Indians, a federally recognized Indian tribe, created for the purpose of independently carrying out the investment in, and ownership and management of, gaming and hospitality businesses outside of the San Manuel Reservation.
Summary
Article Name
Iconic Ghostbar Opens High Atop Palms Casino Resort Las Vegas
Description
Iconic Ghostbar Opens High Atop Palms Casino Resort Las Vegas