ILLUMINARIUM LAS VEGAS REVS UP RACE DAY WITH IMMERSIVE LIVE VIEWING EXPERIENCE, NOV. 18
360-DEGREE RACE EXPERIENCE OFFERS EVERY ANGLE OF EVERY LAP
Race Watch Party Tickets Are On Sale Now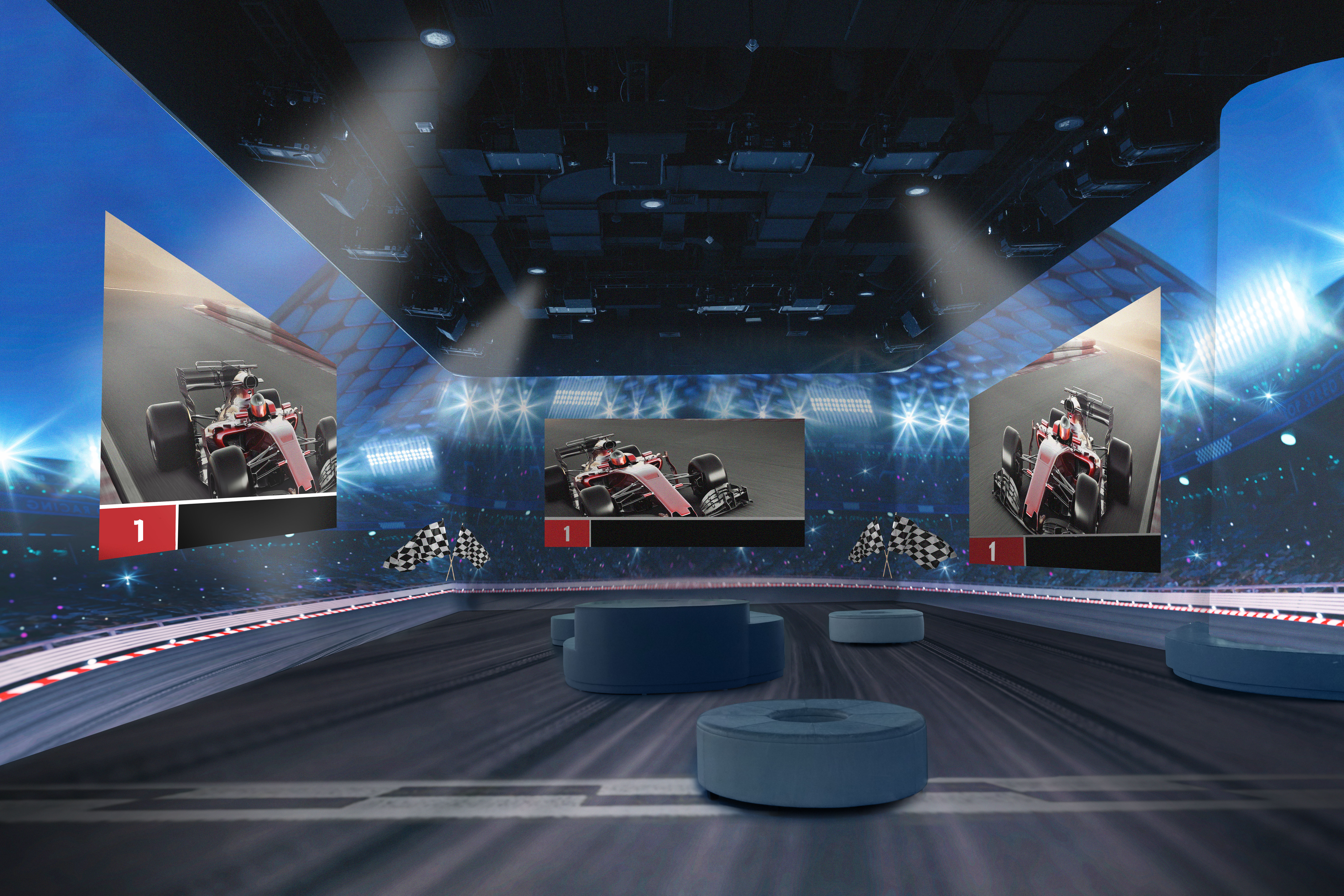 As Las Vegas gears up for the globe's most highly anticipated and competitive race on Nov. 18, Illuminarium Las Vegas will host the city's most immersive viewing party with 360-degree audio and visuals, premium food and beverage options and VIP booths and bottle service available for purchase. Illuminarium is expertly designed to fully envelop guests into driver's seat with every twist and turn, screech of the tire, and every exhilarating lap will be brought to life in stunning detail with unparalleled video quality.
The unprecedented venue's floor-to-ceiling, high-definition screens and state-of-the-art surround sound will bring to life the intensity of the competition and transport guests straight to the racetrack. For those looking to elevate their viewing experience, a special race day menu will be available including burgers, wings, salads, sliders, signature cocktails and more available throughout the race.
Guests can accelerate their experience with VIP booths and bottle service that will be available starting at $750 for groups of 10 or more and include a $450 credit toward food and beverage. VIP guests can choose from a curated selection of craft beers, signature cocktails made with top shelf liquor and an exclusive gourmet menu. To reserve a VIP booth and for more information on bottle service, please contact [email protected].
The one-of-its-kind watch party at Illuminarium Las Vegas will take place Saturday, Nov. 18, from 9 p.m. to midnight with first come, first serve seating.
Ticket Pricing
Pre Sale: Available now through Oct. 30

Locals: $40
Non-locals: $50

General On Sale: Oct. 31 – Nov. 17

Locals: $65
Non-locals: $75

Day Of: Nov. 18

Locals: $90
Non-locals: $100
Tickets can be purchased at https://www.showclix.com/event/racewatchparty.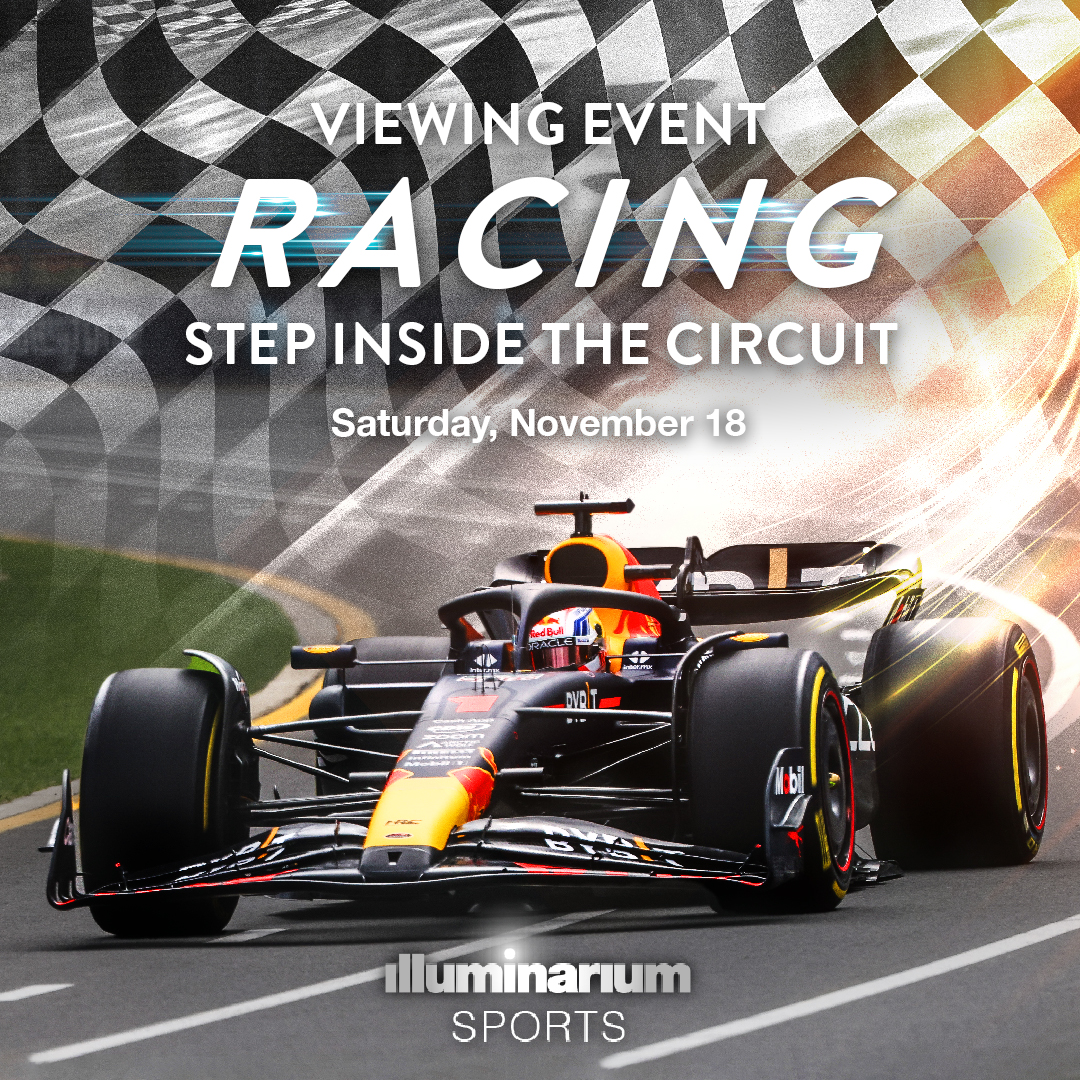 About Illuminarium Experiences
Illuminarium Experiences is a global experiential company offering breakthrough immersive 360-degree cinematic entertainment in expansive, projected spaces. Presented in custom-designed venues, Illuminarium surrounds visitors in a sensory space of sight, sound and scale unlike any other, providing boundless experiences and a personal connection to the world around them. With a fully customizable canvas, Illuminarium is the ideal location for special events, group outings, and viewing parties. Created by Alan Greenberg, RadicalMedia and Rockwell Group, Illuminarium Experiences brings together best-in-class partners in content creation, theatrical design, interactive technologies and venue operations. Illuminarium has locations in Atlanta, Las Vegas and Toronto and additional markets to be announced soon. For more information and to purchase tickets, guests may visit illuminarium.com.
Summary
Article Name
ILLUMINARIUM LAS VEGAS REVS UP RACE DAY WITH IMMERSIVE LIVE VIEWING EXPERIENCE, NOV. 18
Description
ILLUMINARIUM LAS VEGAS REVS UP RACE DAY WITH IMMERSIVE LIVE VIEWING EXPERIENCE, NOV. 18