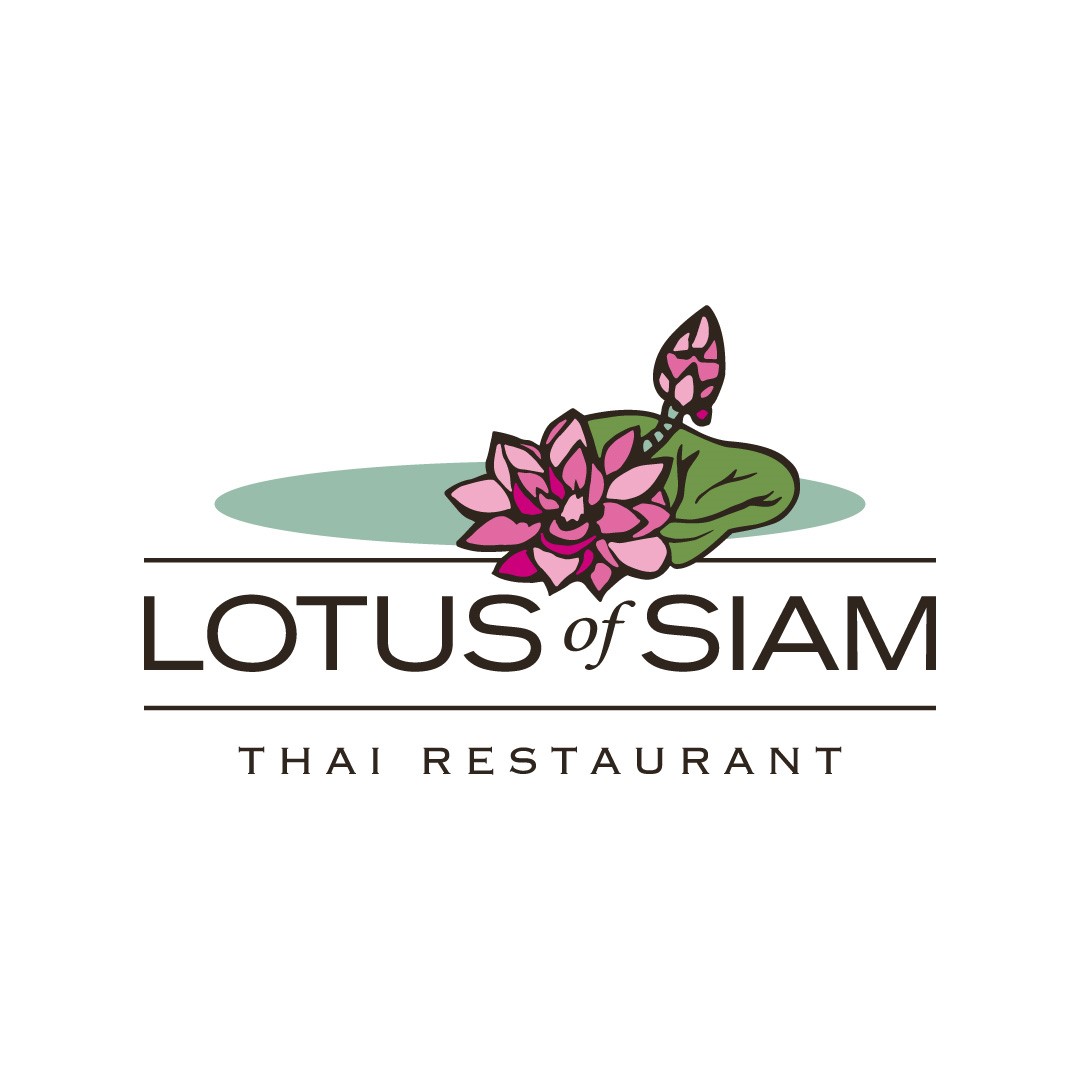 Lotus of Siam at Red Rock Resort Debuts with VIP Grand Opening Party
Reservations now available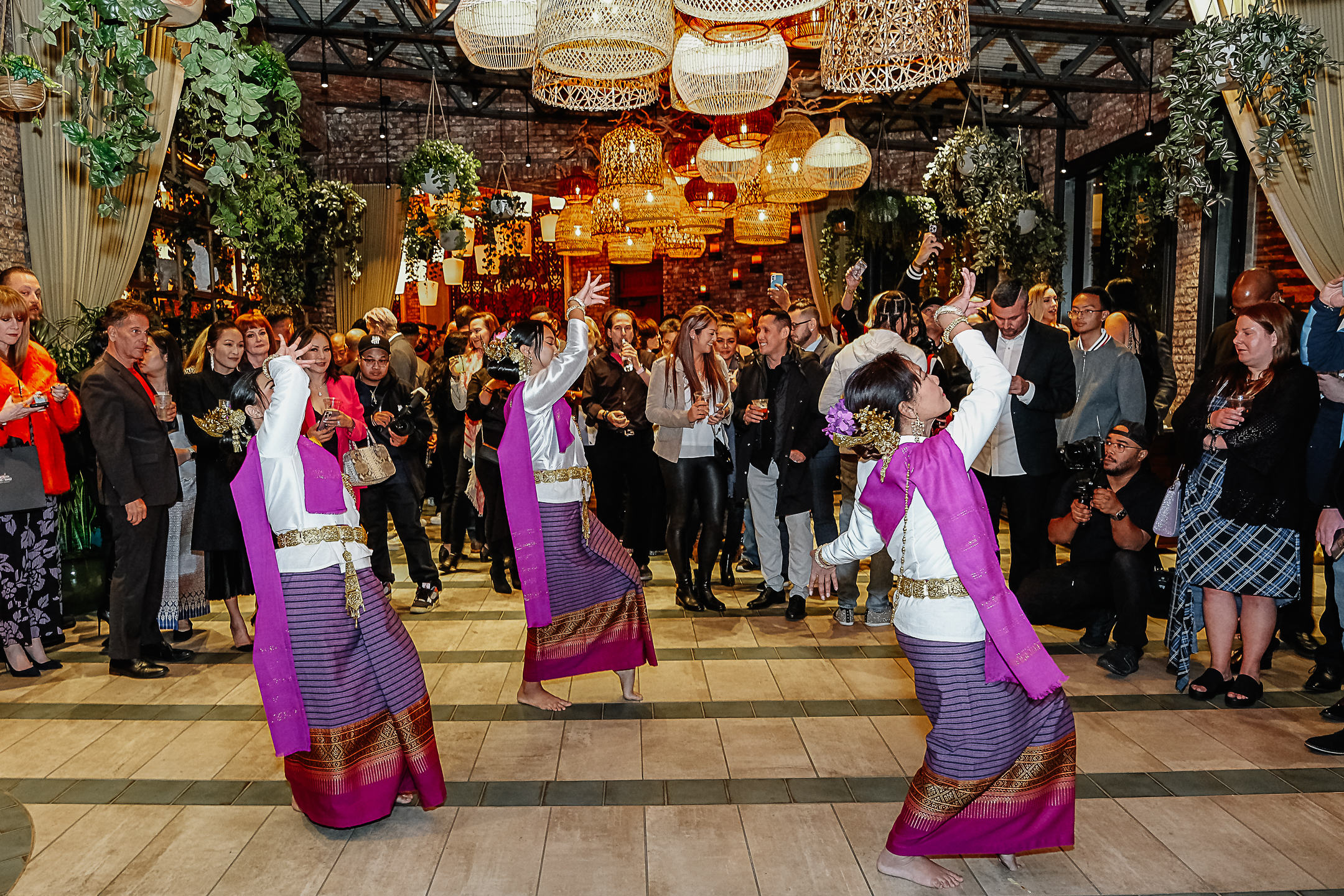 The newest location of Lotus of Siam, and the first concept from Bua Food Group, a partnership between Penny Chutima and Lou Abin, hosted a VIP grand opening party at Red Rock Casino Resort & Spa on Wednesday, Nov. 9.
Evoking the culture and spirit of Thailand, the celebration featured hand balancers performing Muay Thai moves, a traditional lion and dragon dance, and dancers in traditional costumes performing a classical blessing dance and Ramakien, the Thai version of an Indian epic. Guests were escorted to the resort's pool to release floating lotus lanterns in honor of the Thailand lantern festival. The action releases negative energy while wishing for good luck and good fortune for the coming year, Chutima explained to the group.
Reservations are now open to the public for dinner Sunday through Thursday 4-11 p.m. and Friday and Saturday 4 p.m.-12 a.m. as well as lunch on Saturday and Sunday 11 a.m.-3 p.m. A bimonthly Saturday Champagne Brunch will launch on Nov. 26 complete with a DJ and decadent offerings exclusive to the Red Rock location. To make reservations, visit lotusredrock.com or call 702.907.8888.
Created by James Beard Award-winning Chef Saipin Chutima from century-old family recipes highlighted by a distinct and hearty trifecta of spices, herbs and flavors, the menu largely remains the same, including signature dishes like the crispy duck Khao Soi, garlic prawns, Thai-style stews and coconut-less curries. Along with the familiar menu, the restaurant also features the extensive award-winning wine list curated by Bill Chutima and exceptional cocktail offerings from Kenny Okada.
Abin and Chutima designed the space in collaboration with Hatch Design Group with a vision to make guests feel as though they have been transported to Northern Thailand. The 280-seat restaurant features an abundance of greenery and natural bamboo elements, native Thai red wood, more than 230 hanging rice paper and bamboo lanterns, hand-placed brick, and fabrics brought in directly from Thailand markets. Its earthy and comfortable ambiance extends into a garden atrium with wrought iron windows and Las Vegas' first retractable roof spanning an impressive 60-foot ceiling, allowing natural sunlight to flow in. The roof is constructed of corrugated steel spotted with rust to represent the working class in Thailand, whose homes are often made of the material and rusts due to the humidity. A third dining room features a 40-foot high wall filled with 80 decorative vessels, symbolic of the packs tea harvesters in Thailand wear on their backs. Protective statues and sculptures stand guard throughout the venue, with a peaceful Zen garden located outside, overgrown with lush greenery and a reflecting pond showcasing bronze lotus fountains.
Elements representing lucky Thai traditions are implemented throughout, including the south-facing entryway with rounded arches to allow feng shui to easily flow and create good fortune.
"What's most exciting about this project is that people are certainly going to get what they've come to expect in coming to Lotus of Siam, but they also can expect something special and culturally different," Penny Chutima said. "We have blended the traditional standards with modern touches which will help elevate and educate the guest of what Thailand is really all about. With Thai silk fabrics and art, we can't wait to usher in this new era of our family business."
Abin added, "It's been an honor to work with the Chutima family and the Fertitta family as we make a new home at Red Rock and we can't wait to welcome the community in."
To stay up to date with events and programming, follow along on Facebook and Instagram.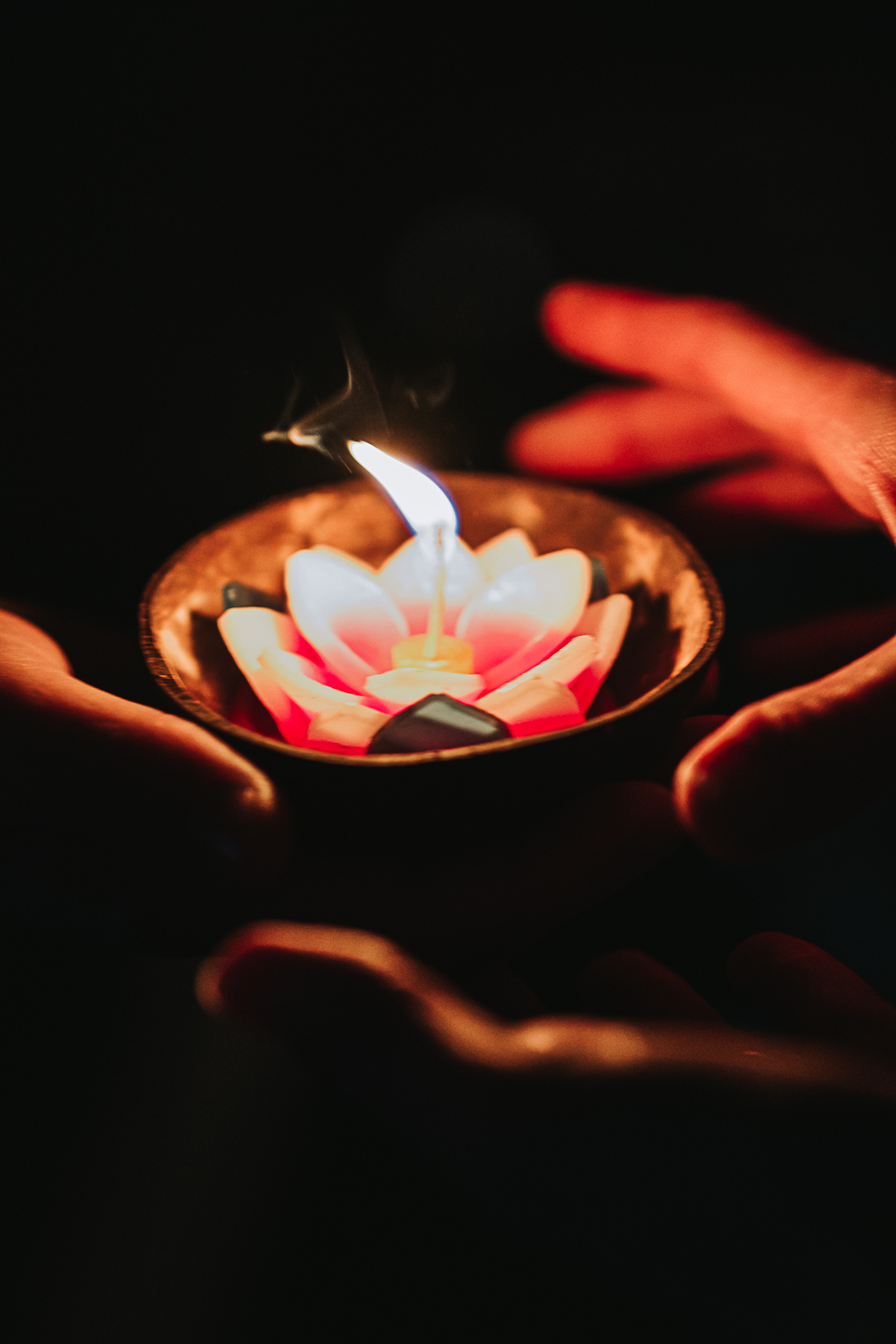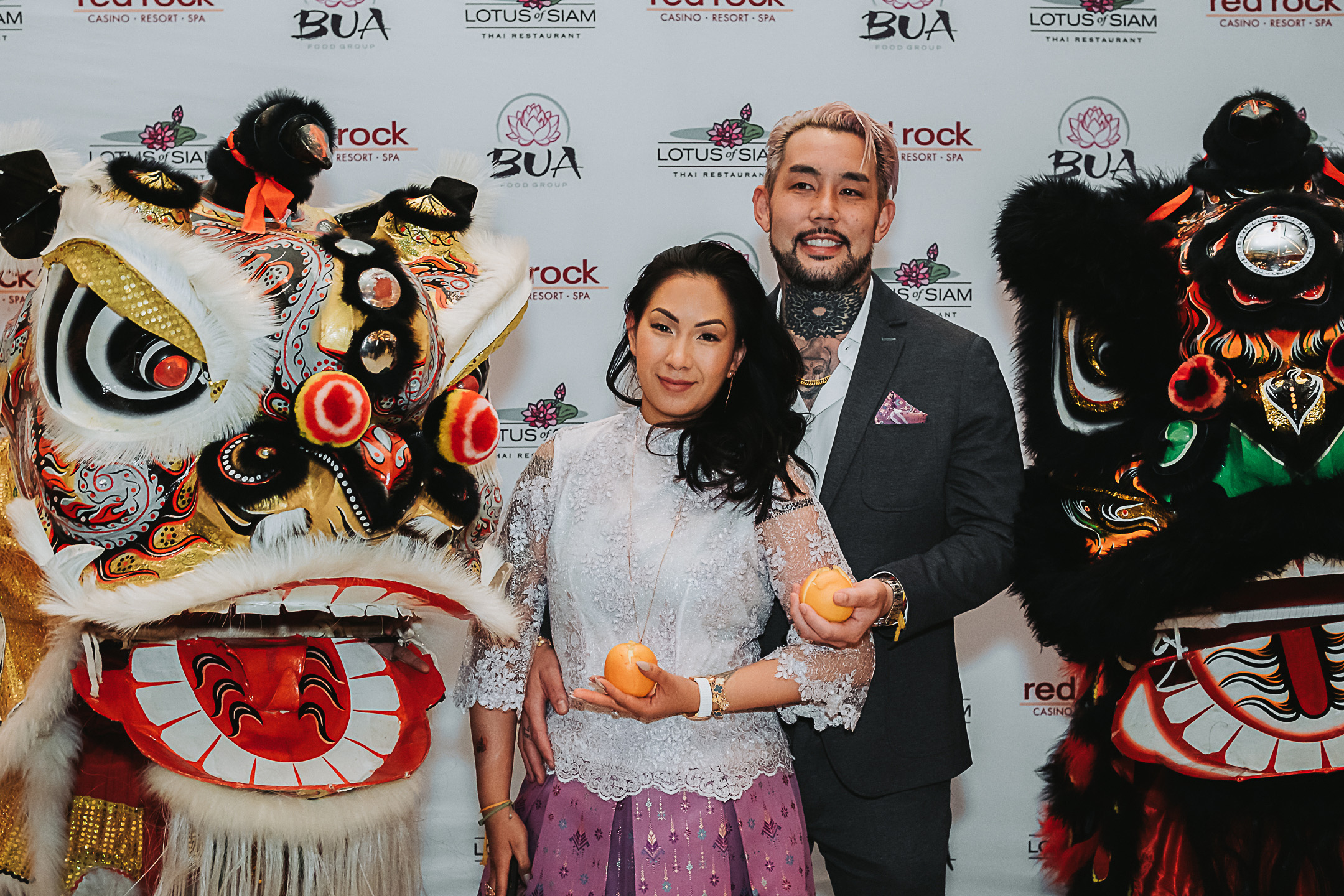 (Photo Credit: Eugene Dela Cruz, OneSeven Agency)
About Lotus of Siam
Since 1999, Chef Saipin Chutima and her family have owned and operated the world-renowned Lotus of Siam in Las Vegas, Nevada. Chef Saipin's cooking revolves around the Northern Thai recipes passed down from generations of her family, distinctive from Bangkok style for its palette of herbs and spices and coconut-less curries. Praised by a parade of respected food critics and industry leaders from Jonathan Gold to Anthony Bourdain, Padma Lakshmi, and Ming Tsai, Chef Saipin's accolades include the coveted James Beard award for Southwest Region Chef. She is widely credited for popularizing Northern Thai in the U.S., while the Lotus wine program, under the supervision of her husband Bill, has won equal praise, winning the Wine Spectator Restaurant Award for nearly two decades. Lotus of Siam continues to pursue excellence and industry leadership with original recipes, quality sourcing and responsible practices. For reservations or more information, visit lotusofsiamlv.com. Follow on Instagram @LotusOfSiam and Facebook @LotusOfSiam.
About Red Rock Resort
Located 10 miles west of the Strip, Red Rock Resort is a four diamond AAA-rated luxury resort that features more than 800 guest rooms and suites, a 25,000 square foot spa, multiple restaurants and a food court, a spectacular pool area, movie theatres, bowling at Red Rock Lanes and a full array of gaming. The resort is located at 11011 West Charleston Boulevard, Las Vegas, Nev., 89135. To learn more about Red Rock Resort, please call (702) 797-7777 or visit www.redrock.sclv.com, facebook.com/redrock or twitter.com/redrockcasino.
Summary
Article Name
Lotus of Siam at Red Rock Resort Debuts with VIP Grand Opening Party
Description
Lotus of Siam at Red Rock Resort Debuts with VIP Grand Opening Party