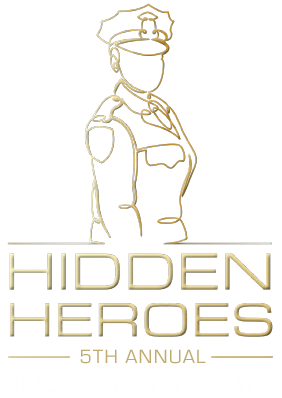 Las Vegas Metropolitan Police Department Foundation Honors
LVMPD Events Planning Section as 2023 Hidden Heroes at
6th Annual Black and White Gala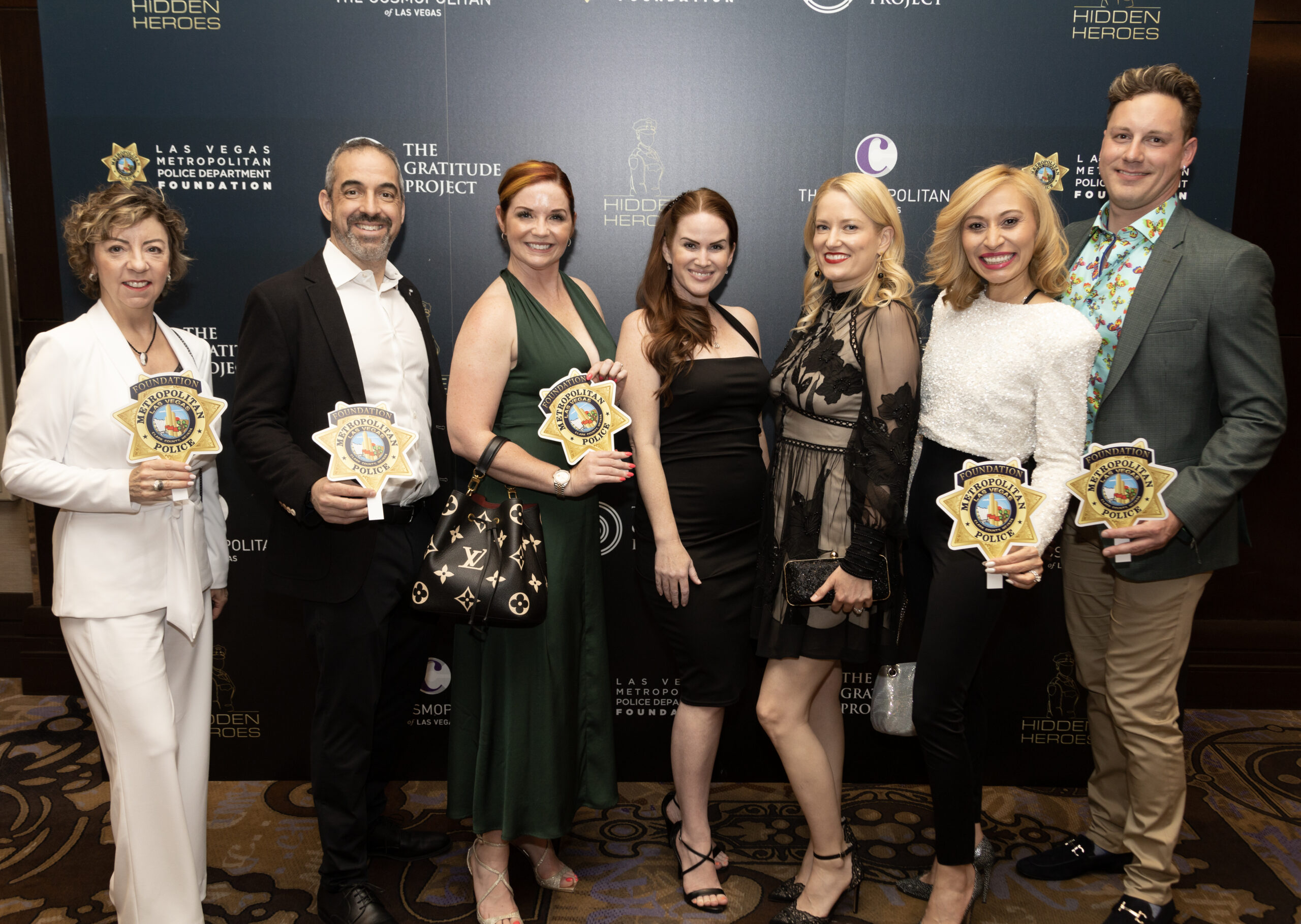 The Las Vegas Metropolitan Police Department (LVMPD) Foundation and The Gratitude Project hosted the Sixth Annual Hidden Heroes Black and White Gala on Friday, March 12 at The Cosmopolitan of Las Vegas to celebrate and recognize the men and women of the LVMPD Events Planning Section (EPS) as the 2023 Hidden Heroes honorees.
The men and women of the LVMPD EPS lead the development, exercising, and implementation of operational plans for major events in Las Vegas to ensure public safety. Though their work is largely behind the scenes, these Hidden Heroes keep Southern Nevada's economy thriving as they protect millions of locals and visitors who attend the city's many major events, including music festivals like EDC and Life is Beautiful, as well as sporting events like Las Vegas Raiders and Vegas Golden Knights games, NASCAR, and the upcoming Formula 1 Las Vegas Grand Prix and Super Bowl 2024.
In planning and managing security for events that attract large numbers of people, LVMPD EPS coordinates with local and federal agencies to secure funding, manpower, equipment, and resources needed for community safety during a major event. The LVMPD EPS conducts year-round multi-agency training operations to ensure all Southern Nevada first responders are capable to work in synchronization in the occurrence of an emergency.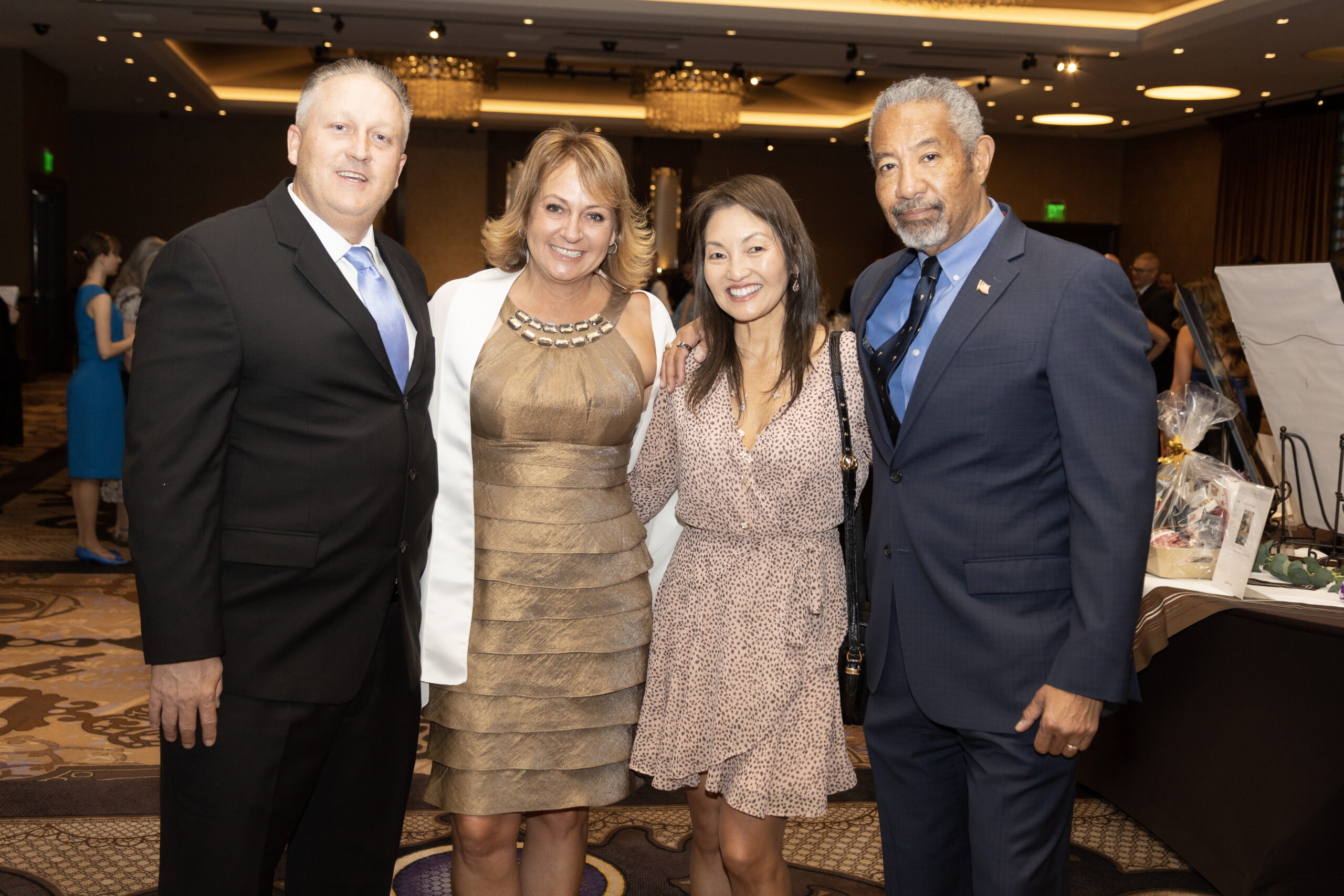 "The Hidden Heroes Black and White Gala is an annual event to honor and thank all the Hidden Heroes of the Las Vegas Metropolitan Police Department," said Nami Oneda, member, Board of Directors, LVMPD Foundation, and founder and president, The Gratitude Project. "Las Vegas entertainment scene is incredibly robust, offering world-class events that collectively attract millions. The men and women of EPS set a new standard for what entertainment and public safety means to the city. It is because of their commitment to keeping us safe, all we have to worry about is to have a good time, and that is a blessing that we often take for granted."
Started in 2018 in collaboration with The Gratitude Project, the Hidden Heroes Black and White Gala benefits the LVMPD Foundation in raising important funds to support LVMPD programs.
"LVMPD Events Planning Section's hard work has a tremendously positive impact on public safety, and ultimately, the hospitality industry, the economic driver of our city," said Tom Kovach, Executive Director, LVMPD Foundation. "We are honored to recognize the men and women of LVMPD EPS as the 2023 Hidden Heroes and partner with The Gratitude Project on this public awareness initiative to strengthen relationships between LVMPD and the community,"
About the LVMPD Foundation:
Las Vegas Metropolitan Police Department (LVMPD) Foundation is a 501(c)3 nonprofit organization that raises funds to support and supplement Las Vegas Metropolitan Police Department programs and initiatives. The LVMPD Foundation was established in 1999 and is dedicated to supporting LVMPD area commands, special units, equipment, training, and hundreds of community engagement programs and initiatives that build relationships between law enforcement and the communities they serve. Las Vegas Metropolitan Police Department Officers are here to Protect and Serve our community, and together with law enforcement, we can help make our neighborhoods safer for all. Please join us in our important work by contributing at www.lvmpdfoundation.org
About The Gratitude Project:
The Gratitude Project, a 501(c)(3) nonprofit organization, supports law enforcement, first responders, military, veterans, and K-9 units. Their bravery, selflessness, and their commitment to serve allows us to enjoy our everyday lives and feel safe knowing they protect us. These men, women, and K-9's sacrifice their own lives to protect ours. It is our mission to honor and thank these heroes and strive to become leaders in spreading public awareness and promoting appreciation for all those who protect and serve our communities. The Gratitude Project. Thanking Heroes. (thegratitudeprojectusa.org)
Summary
Article Name
LVMPD FOUNDATION HONORS LVMPD EVENTS PLANNING SECTION AS 2023 HIDDEN HEROES
Description
LVMPD FOUNDATION HONORS LVMPD EVENTS PLANNING SECTION AS 2023 HIDDEN HEROES