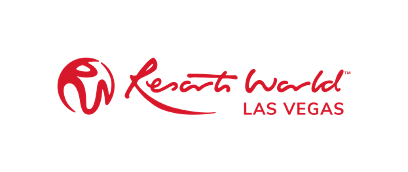 LVMPD Foundation's 2023 Good Ticket Program Recognizes LVMPD Officers
for Going Above and Beyond to Help Family in Distress
WHAT: The Las Vegas Metropolitan Police Department (LVMPD) Foundation's 2023 Good Ticket Program announces the recognition of LVMPD Officers Kyle Johnson and Kabir Kamboj, Convention Center Area Command, for their positive partnerships and noble actions in the community.
Officers Johnson and Kamboj were selected for the Good Ticket award for assisting a family of four going through difficult times.  The Metro officers learned the mother was escaping from an abusive partner, and as a result, had become homeless.   The officers attempted to secure complimentary hotel accommodations for the family, but were not successful.
Using funds from their own wallets, the Metro officers paid for a two-night stay at Mandalay Bay for the family.  Officers Johnson and Kamboj went above and beyond the normal scope of their responsibilities handling the situation with compassion and generosity.
The LVMPD Foundation relaunched the Good Ticket program in 2022 and recognized 11 officers in its inaugural year.  The 2023 Good Ticket program continues to recognize officers monthly for their positive actions in the community.  The Good Ticket program is sponsored by Resorts World Las Vegas, which donates staycations to program recipients, including accommodations and dining experiences, as well as hosting the monthly award ceremonies.
"The Good Ticket is a means to recognize LVMPD officers for the vital role they play in our community and demonstrate the positive partnership that exists between the public and Metro," said Tom Kovach, Executive Director, LVMPD Foundation.  "We are grateful to Resorts World Las Vegas for helping us to recognize and celebrate our law enforcement officers' acts of kindness."
A program of the LVMPD Foundation, which raises funds to support and supplement LVMPD programs and initiatives, including officer training, new equipment, and positive community engagement activities, The Good Ticket is one of many programs designed to encourage support from the community for LVMPD.
WHEN:                 Tuesday, January 31 @ 11:00 a.m.
 
WHERE:                Wally's at Resorts World Las Vegas
                               3000 South Las Vegas Blvd.
                               Las Vegas, NV  89109
WHO:                    LVMPD Officer Kyle Johnson
                               LVMPD Officer Kabir Kamboj
                               Scott Sibella, President of Resorts World Las Vegas
                               Tom Kovach, Executive Director of the LVMPD Foundation
About the LVMPD Foundation:
Las Vegas Metropolitan Police Department (LVMPD) Foundation is a 501(c)3 nonprofit organization that raises funds to support and supplement Las Vegas Metropolitan Police Department programs and initiatives. The LVMPD Foundation was established in 1999 and is dedicated to supporting LVMPD area commands, special units, equipment, training, and hundreds of community engagement programs and initiatives that build relationships between law enforcement and the communities they serve. Las Vegas Metropolitan Police Department Officers are here to Protect and Serve our community, and together with law enforcement, we can help make our neighborhoods safer for all. Please join us in our important work by contributing at www.lvmpdfoundation.org
Summary
Article Name
LVMPD FOUNDATION'S 2023 GOOD TICKET PROGRAM RECOGNIZES TWO LVMPD OFFICERS
Description
LVMPD FOUNDATION'S 2023 GOOD TICKET PROGRAM RECOGNIZES TWO LVMPD OFFICERS