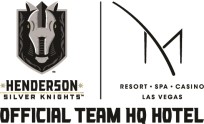 M RESORT SPA CASINO
APRIL 2023 LISTINGS AND PROMOTIONS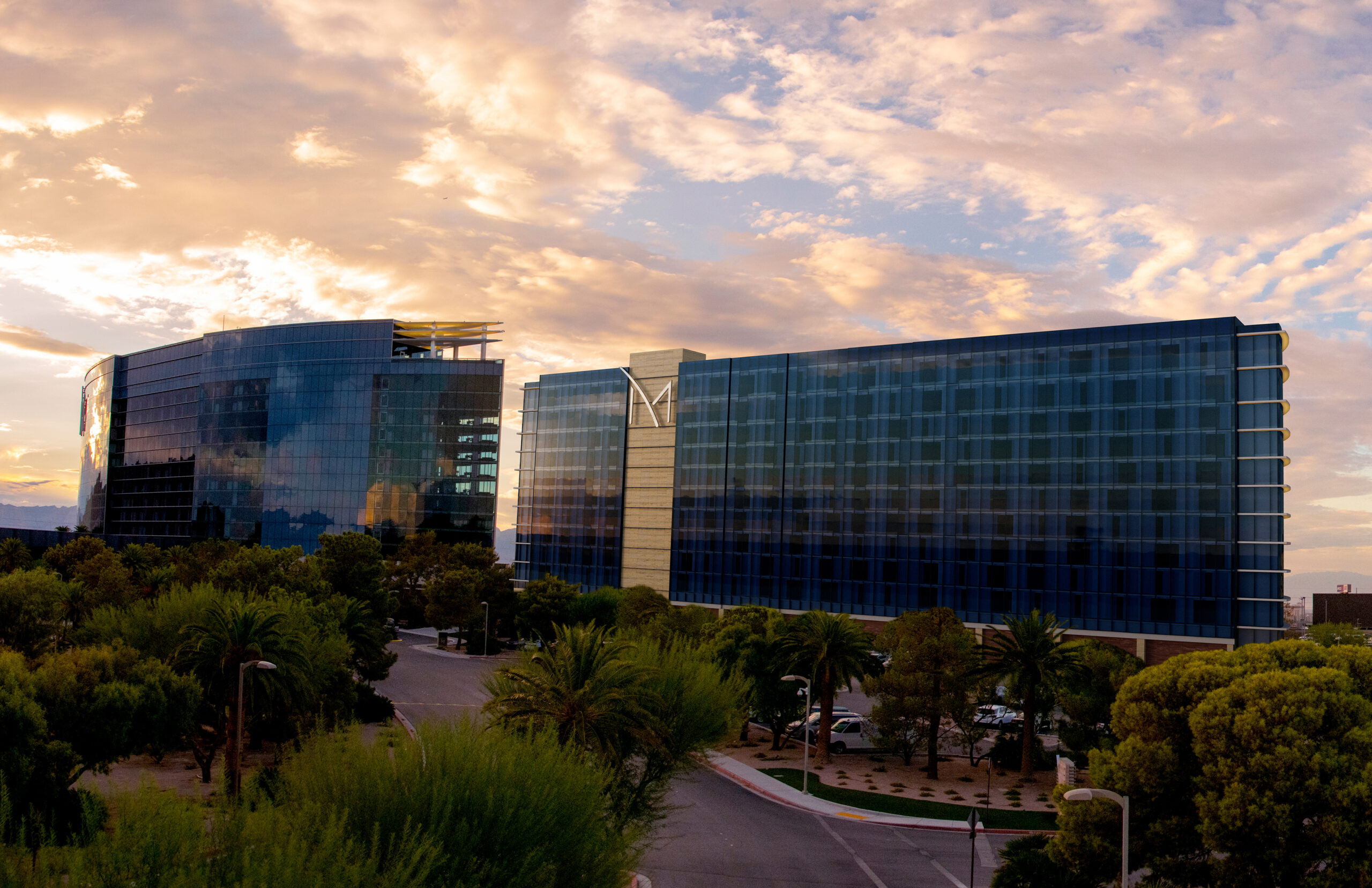 CASINO PROMOTIONS
$10,000 Fool's Day Drawings
April 1 at 6 & 8 p.m.
10 Winners each drawing will share a share of $10,000 in Free SlotPlay®.
$25,000 Spring Fever Slot Tournament
April 22 from noon – 6 p.m.
Players can participate in a slot tournament at M Resort. Top 50 players will win cash or Free SlotPlay®. Grand prize of $10,000 Free SlotPlay®!
$40,000 Spin N' Win Drawings
Every Saturday in April at 6 & 8 p.m.
Win up to $5,000 in Free SlotPlay® every Saturday!
$20,000 Free Bet Saturdays Table Drawings
Every Saturday in April at 7 & 9 p.m.
Win up to $1,000 in Free Bets every Saturday by playing your favorite table games!
Timeless Tuesday Drawings
Every Tuesday in April at 7 p.m.
20 Winners share $2,500 in Free SlotPlay® every Tuesday. Must be 50 years or older to participate.
Freebie Thursdays Slot Tournament
Every Thursday in April from 4 to 8 p.m.
Win your share of $2,500 in Free SlotPlay® every Thursday.
April Gift Days
On select days throughout the month, guests who play and earn 100 same-day tier points will receive a complimentary gift, available from 11 a.m. through 7 p.m. at the Promotions Center. Gifts are available while supplies last.April gifts include:

Platinum Wireless Headphone Speaker Combo
Terraza Malbec Wine
Electric Hot Pot – Stainless Steel
Flashlight with Cob Lantern
Ciroc Summer Watermelon Vodka 750ml
Waffle Lined Robe (Navy)
Backpack with Trolley Sleeve
Restrictions apply. Visit mychoice Center or www.themresort.com/casino/casino-promotions for details.
BARS & LOUNGES
Knight Time Hockey Bar
Sunday – Thursday from 8 a.m. – 11 p.m.; Friday & Saturday from 8 a.m. – midnight
Featuring Knights memorabilia, arcade games, private booths, tons of TVs, a full menu, and the best Local, Canadian, and Classic brews all on tap – Knight Time Hockey Bar invites hockey fans and beer lovers alike to cheer as the goal siren sounds. With the most Canadian beers in town, including Molson, Labatt Blue, Wyder's Pear, Wyder's Berry Burst Cider, Unibroue Blanche De Chambly, Unibroue La Fin Du Monde, Moosehead Lager, and Columbia Kokanee on tap, Knight Time Hockey Bar has everyone's favorite. For more information and the full menu, visit www.themresort.com/dining/bars-and-lounges.
M Bar
Open 24 hours a day, seven days a week
Whether toasting to a weekend's adventure or sharing a nightcap, M Bar offers a selection of original libations in the center of all the action on the casino floor. From the stylishly chic lounge, guests can order an array of handcrafted cocktails, wine or beer while being surrounded by visual entertainment, high energy music and live entertainment Wednesday through Saturday nights from former contestants from The Voice and American Idol, videos and entertainment. For more information, visit www.themresort.com/dining/bars-and-lounges/m-bar.
Entertainment every Wednesday from 8 p.m. – midnight includes:

April 5– Cory Brown
April 12 – Michael Braun
April 19 – Mark Aston
April 26– Nevena Dadd

Entertainment every Thursday from 8 p.m. – midnight includes:

April 6 – Cameron Dettman
April 13 – Blake Lewis
April 20 – Fletch Walcott
April 27 – Cali Tucker

Entertainment every Friday from 8 p.m. – midnight includes:

April 7 – B. Rose
April 14 – Swipe Right featuring Ryan Whyte Maloney
April 21 – Rockin Divas
April 28 – Cali Tucker

Entertainment every Saturday from 8 p.m. – midnight includes:

April 1 – Swipe Right featuring Ryan Whyte Maloney
April 8 – Midnight Indigo
April 15 – Panic!
April 22 – Downtown Ave.
April 29- Gabrielle Lopez
Cory Brown
Cory started singing at a young age and has continued his solo career on his own terms, his own direction and passion, singing and performing Country, Country Rock, Pop and Pop Rock.
Michael Braun
Michael is a Las Vegas based professional musician who takes great pride in performing energetic recreations of all your favorite classic rock hits.
Mark Aston
Mark is a versatile entertainer covering everything from Motown, Sinatra to Luther, and contemporary hits from Bruno Mars, Ed Sheeran, and Usher. He will keep any crowd entertained with his music and high energy!
Nevena Dadd
Nevena is a fun, powerhouse singer on Cruise Ships and top Venus in Europe singing a variety of music including Top 40.
Cameron Dettman
Former contestant from Season 12 of The Voice takes smooth sounds of 70s soul legends and magically combines them with modern pop sounds like Maroon 5 and Bruno Mars to create a beautiful representation of "old school meets new school."
Blake Lewis
Blake first came to national attention as one of the most unique contestants ever to compete on American Idol with his own painstakingly handcrafted library of sampled mouth sounds of beatboxing, sound effects, vocal scratching while performing Top 40s and hip-hop songs.
Fletch Walcott
Former contestant on American Idol performing your Top 40's and today's hits.
Cali Tucker
Former contestant from The Voice, Cali has a powerful voice and her passion and vocal abilities encompass all genres, including pop, rock, jazz, R&B, standards and more. Cali has been closely compared to the vocal stylings of Adele, Stevie Nicks, Patsy Cline, Amy Winehouse, and Lana Del Ray, to name a few.
B. Rose
B. Rose is a Vegas-based Soul/R&B singer-songwriter, vocal coach, recording artist, and vocal producer. Think Adele meets Erykah Badu with some Alicia Keys.
Swipe Right featuring Ryan Whyte Maloney
Former finalist from The Voice Ryan Whyte Maloney is hands down the most entertaining and charismatic musician/singer. Ryan and his duo perform R&B, Classic Rock, and Pop.
Rockin Divas
Gaby & Jacy perform Queen Medley's to Top 40s with the energy to rock the house.
Midnight Indigo
Andrea Dielle and Dee Fong are a local Las Vegas duo, with a dynamic show covering their favorite artists ranging over 60 years of music. Andrea's sultry, soulful lead vocals mixed with Dee, a magician looping artist create a sound as full as an entire band!
Panic!
Panic! is a high-energy duo performing your favorite Rock and Dance hits of all time, with superb musicianship and showmanship, keeping you dancing all night.
Downtown Avenue (Duo)
Very dynamic and entertaining duo, they rock the roof off the house every time they perform.
Gabrielle Lopez
Gabrielle has been singing professionally for over 10 years. This versatile entertainer sings everything from Top 40, Latin, Country to R&B with a wide variety of pop and rock classics going as far back as the 50s.
Marinelli's Authentic Italian Cuisine
Every Friday and Saturday, guests are invited to indulge in live music and libations.
Live Music Fridays and Saturdays from 5 – 9 p.m. includes:
Saturday, April 1 – Daniel Echo
Friday, April 7 – Tymara Walker
Saturday, April 8 – Tymara Walker
Friday, April 14 – Conway Seavey
Saturday, April 15 – Conway Seavey
Friday, April 21 – Marisa Corvo
Saturday, April 22 – Marisa Corvo
Friday, April 28 – Michael Tuten
Saturday, April 29 – Michael Tuten
Daniel Echo
Daniel's a warmth inspiring pianist playing Top 40's hit songs that you know and love.
Tymara Walker
Tymara Walker is a viral sensation who has performed all over the world with the likes of Cirque du Soleil and as a solo artist.
Conway Seavey
His vocals have an eclectic blend delivering smooth and enticing tunes.
Marisa Corvo
Marisa's musical talent began to shine as a classical pianist at young age and gained national acclaim on Season 11 of "American Idol". Marisa's experience includes everything that comes with the term "Rock Star." from Top 40's to R&B.
Michael Tuten
Pianist Michael Tuten is a composer of new age contemporary classical music and pop music and has expanded his musical aspirations to rock.

AMP'D
Friday – Saturday from 8 p.m. – midnight
Overlooking the casino floor and the uniquely designed AMP'D stage, AMP'D is a lively, music-driven bar that offers a unique selection of cocktails alongside live musical performances by top-tier talent and DJs.
UFC 287 Viewing Party – Saturday, April 8 at 7 p.m.
On Saturday, April 8, UFC fans are invited to stop by AMP'D Lounge to watch UFC 287 live on pay per view as main event fighters Pereira and Adesanya 2 take the octagon. Ultimate Fighting Championship fans can watch every front kick, leg lock and knockout on AMP'D Lounge's flat-screen TVs while sipping craft beer and a unique selection of cocktails. Doors open at 5 p.m. and tickets are on sale now for $15 or $20 at the door plus fees. VIP booths are also available for $250 plus fees with a minimum of 10 ticketed guests. All guests must be 21 or older and present a valid ID. For more information, visit www.themresort.com/entertainment/ufc-viewing-parties.
Entertainment every Friday from 8 p.m. – midnight includes:

April 7 – Latin Breeze
April 14 – Spazmatics
April 21 – Latin Breeze
April 28 – Sugar Dolls

Entertainment every Saturday from 8 p.m. – midnight includes:

April 1 – Wonder Boogie
April 8 – UFC 287 PPV (Doors open at 5 p.m.)
April 15 – High Rocktane
April 22 – Yellow Brick Road
April 29 – In-A-Fect
Latin Breeze
Latin Breeze sets the stage on fire with their 12-piece band. Dance the night away to salsa, merengue, cumbias, mambos, and boleros.
Spazmatics
Las Vegas' Premiere 80s/90s Pop and Rock Cover Band.
Sugar Dolls
perform dance, rock, and top 40 mashed up into a seamless concert. Come in and see the new generation of Vegas entertainment.
Wonder Boogie
This celebrated DISCO band performs hits from the Disco Era.
High Rocktane
Experience one of the hottest cover bands in Las Vegas playing today's hits and yesterday's favorites! Move and sing along with this amazing band that plays dance and rock music from the 70's- today! This group of entertainers focus on audience participation, clapping, singing and dancing all night long!
Yellow Brick Road
Yellow Brick Road has perfected a dynamic show in a tribute to the Super Groups of the Seventies. Their shows focus on the immensely popular, power rock groups of that era, Styx, Peter Brampton, Queen, Kansa, Boston, Steely Dan, Yes and ELO. In replicating these "Super Groups" Yellow Brick Road band members share the spotlight and lead vocals, whatever the performance calls for, the attitude is always fun and audience interactive.
In-A-Fect
If you're looking for exceptional talent that sounds like Motown, classic and current R&B, Earth Wind & Fire, Bruno Mars and have a touch of classic yacht rock, look no further.
VUE Bar
Friday – Saturday from 3 – 11 p.m., Sunday from 10 a.m. – 6 p.m.
ENTERTAINMENT
M Pavilion
Arrival from Sweden, The Music of ABBA
Saturday, April 15, 2023
Doors open at 7 p.m.; performance begins at 8 p.m.
Tickets start at $25 plus fees
ARRIVAL from Sweden was founded in 1995 and quickly became one of the world's most popular and most selling ABBA show bands. They've had over 80 successful tours in the US and continue to tour the world. Arrival from Sweden delivers with such accuracy that it's hard to believe it's not the real ABBA when performing "Dancing Queen," "Mamma Mia" and "Chiquitita," just to name a few. This production is the closest you will ever get to see ABBA! Tickets for Arrival from Sweden start at $25 plus taxes and fees and are available at theMResort.com or https://bit.ly/AFSMusicofABBA.
RESTAURANTS
Anthony's Prime Steak & Seafood
Nightly, 5 – 10 p.m.
A recipient of Wine Spectator's Best of Award of Excellence in 2019, Anthony's Prime Steak & Seafood offers an innovative, yet traditional steakhouse menu served in a casual, vibrant setting. A 2015 Best of Las Vegas award-winning steakhouse, guests can savor prime steaks and fresh seafood, charcoal-grilled to perfection with great views alongside outstanding hospitality that will exceed all expectations. For more information, visit www.themresort.com/dining/anthonys-prime-steak-and-seafood.
*Happy Hour Daily from 5 – 6 p.m.; Available in lounge only. Featuring such items as the wedge salad, shrimp cocktail, Hudson Valley foie gras and buy one, get one on select appetizers.
Baby Cakes Artisan Bakery
Open 24 hours a day, seven days a week
Baby Cakes Artisan Bakery is a European-inspired patisserie offering an impressive assortment of confections including pastries, cakes, cookies, cannoli's, a variety of coffees and homemade gelato as well as breads, customized cakes and classic tiered wedding cakes. For more information, visit www.themresort.com/dining/baby-cakes.
April specials include Large Chocolate Bunnies for $32 each, Easter Cookies $5.95 each, Coconut Pineapple Upside Down Cake for $6 each, German Chocolate Cake $6 each, and the featured gelato flavor of the month is Guava.
Vig Deli
Monday – Thursday from 11 a.m. – 11 p.m., Friday 11 a.m. – 1 a.m., Saturday 10 a.m. – 1 a.m.,
and Sunday from 10 a.m. – 11 p.m.
Adjacent to the race and sports book, Vig Deli is an ideal spot to enjoy a delicious bite and catch all the big games. Featuring an extensive menu, Vig is the one-stop shop for hand-tossed pizza, sandwiches, salads, chicken wings and specialized offerings, all cooked and prepared with guests' specifications in mind. Enjoy our new Pho Soup, Wonton Soup, Tonkotsu Ramen or Oxtail Soup along with many other items. For more information, visit www.themresort.com/dining/vig-deli.
Raiders Tavern & Grill
Monday – Friday from 11:30 a.m. – 7 a.m.; Saturday & Sunday 10 a.m. – 7 a.m.
Featuring 3,400 square feet of dining space and two bars, as well as Raiders memorabilia and merchandise – the Raiders Tavern & Grill is designed to celebrate the rich history of the Raiders and the pure enjoyment of watching sports.
Everything you need for game day is right here. Watch live sports action on more than 45 HDTVs. Get immersed in the Silver & Black experience surrounded by Raiders decor and memorabilia. Enjoy amazing food and drinks and great service. It's the ultimate environment for Raider fans and sports lovers alike. Join us at the one-of-a-kind Raiders Tavern & Grill.
Marinelli's Authentic Italian Cuisine
BREAKFAST: Monday – Friday 7 a.m. – 11 a.m.; Saturday & Sunday 7 a.m. – 12 p.m.
DINNER: Wednesday – Sunday 5 p.m. – 10 p.m.
LATE NIGHT DINING: Daily 3 a.m. – 7 a.m.
Follow the aroma of delicious Italian dishes made to order from Marinelli's Pasta Bar exhibition-style kitchen. Featuring small-plate Italian cuisine made from scratch, the 35-seat pasta bar offers guests a casual, fresh and fast dining option with menu items such as antipasti, chicken, seafood entrees, desserts and pasta dishes served 'al dente' and carefully tossed. For more information, visit www.themresort.com/dining/marinellis.
RESTAURANT & BAR PROMOTIONS
BAR PROMOTIONS
Knight Time Hockey Bar
Silver Special – $5 Pints of Molson Draft Beer
Available only during Silver Knights games
Golden Special – $15 Bud Light Pitchers
Available only during Golden Knights games
March Madness/ Brackets & Brews Bucket Special
Now through April 3
Enjoy a $20 Bucket of Bud Light or Michelob Ultra (5 bottles per bucket)
Hockey Playoff Pitcher Special – 1/2 off Pitchers during Playoff Hockey Games
Available at Knight Time Hockey Bar only. Must be 21 or older.
Score a Free Pitcher of any Canadian Tap when you try ALL 8 at Knight Time Hockey Bar Promotion Valid thru May 31, 2023

Molson Canadian
Blanche de Chambly
La Fin Du Monde
Kokanee
Labatt Blue
Wyder's Berry Burst Cider
Wyder's Pear Cider
Moosehead Lager
Raiders Tavern
Weekly Specials All Season

Sunday: Just Win Sundays – $25 Buckets of Coors Light or Topo Chico from 3 – 11 p.m.
Monday: Modelo Mondays – $20 Pitchers of Modelo Especial, Modelo Negro or Pacifico from 3 – 11 p.m.
Tuesday & Wednesday: Raiders Tavern Happy Hour – Buy a select starter and get one of equal or lesser value, FREE from 3 – 5 p.m.
Thursday: Kick Off Thursdays – $7 Grey Goose Moscow Mules & Remy Martin Sidecars from 3 – 11 p.m.
Friday: Magic Margaritas – $5 Patron Silver Margaritas from 3 – 11 p.m.
Saturday: College Football Beer Day – $15 Pitchers of Coors Light, Miller Lite or Hop Valley
Chill Zone
Weekly Specials
Valid through August 28 from 5 – 9 p.m.

Fiesta Mondays – ½ off Margaritas and Chicken or Beef Tacos
Crab Leg Tuesdays – 2 lbs. with all the fixings $49
Wing Wednesdays – ½ off Chicken Wings
Thirsty Thursdays – ½ off all draft and bottled beers
ADDITIONAL EXPERIENCES
Spa Mio
Open daily from 6 a.m. – 7 p.m.
Guests can indulge in relaxation and experience revitalization at the Forbes Four-Star Award-winning Spa Mio. The 23,000-square-foot, full-service spa and salon offers a variety of treatments including massage therapy, facials, and body treatments, as well as a full-service salon featuring hair care, nail, makeup and barber services. For more information and to make reservations, visit www.themresort.com/amenities/spa.
April Specials

Seasonal Floral Pedicure priced at $75
*Available Now – April 30 only
*Locals receive an additional 10% off
Manicure Pedicure Combo priced at $100
*Available April 1 – May 31
*Locals receive an additional 10% off
Management reserves all rights. Cannot be combined with any other discounts or promotions.
M Resort Pool
Open daily from 10:30 a.m. – 5:30 p.m. Extended hours begin May 19.
Admission begins at $10 Monday – Thursday, $20 Friday – Sunday and $10 for children under 10. Peak Season and Holiday Rates may apply on specific dates. Admission rates may change at Managements discretion. For additional M Pool information visit, www.themresort.com/amenities/m-pool.
M Pool is a 100,000 square foot oasis featuring two 5,460-square-foot heated, infinity edge pools, two large whirlpool hot tubs, and lush palm trees and tropical landscaping. With a depth of three and a half feet at its deepest, and a nine-inch wading pool on each end, M Pool is perfect for guests of all ages. Guests looking for the ultimate getaway can also enjoy upgraded amenities including 17 deluxe day beds, 13 private VIP cabanas, courteous chair-side service, and a full food and beverage menu of freshly prepared items to satisfy all poolside cravings.
Top new drink menu items include the 100oz Mega Margarita Tower, available in Hibiscus, Passion Fruit, Guava, Desert Pear, and Watermelon as well as a Desert Pear Mojito, Passion Fruit Daiquiri, and a Signature 32oz DayDream Hurricane that will be served in a souvenir cup.
Those looking to enjoy the pool with friends will enjoy the new Large Format Cabana Food Menu, offering shareable plates great for 4 – 6 guests such as a Shrimp Cocktail Platter (Poached Tiger Shrimp, Cocktail Sauce, Lemon), Cabana Charcuterie Board (Imported Cold Cuts and Cheeses, Fresh Seasonal Fruit, Crostini), or a Party Sampler (Beef Sliders, Mini Corn Dogs, Chicken Tenders, French Fries). Other new pool menu options for 2023 include a Caprese Salad, Crispy Cajun Chicken Sandwich, Crispy Margherita Pizza.
DayDream Pool Club
Open Saturdays, Sundays, and Holidays from 11 a.m. – 5:30 p.m. Extended hours begin May 20.
Admission/cover charge applies. All Guests must be 21 or older and present a valid photo ID for entry. For additional DayDream information visit, www.themresort.com/amenities/daydream-pool-club.
DayDream, voted "Favorite Locals' Pool" and "Best of Henderson," is a 12,000+ square-foot oasis featuring an infinity-edge pool, two large hot tubs, 10 private over-sized cabanas, 11 deluxe pool-side day beds, an ice-railed bar, and DJ booth. DayDream offers premium service, Las Vegas Strip-quality experiences, and VIP amenities at moderate price points.
VIP Cabanas and Day Beds at M Pool and DayDream can be reserved by clicking here.
Live entertainment Saturday, Sunday, and Holidays from 11 a.m. – 5:30 p.m. includes:

Saturday, April 1: DJ Josh Bliss
Sunday, April 2: DJ Justin Sayne
Saturday, April 8: DJ Hexed
Sunday, April 9: DJ Britlee
Saturday, April 15: DJ A-Ron
Sunday, April 16: DJ Calle
Saturday, April 22: DJ Hexed
Sunday, April 23: DJ Britlee
Saturday, April 29: DJ Josh Bliss
Sunday, April 30: DJ Kyd Wicked
DJ Josh Bliss
One of the most versatile DJ's, playing anything from Hip Hop to today's hits, he is a favorite among celebrities like Jennifer Lopez.
DJ Justin Sayne
Justin Sayne knows exactly what brings the crowd alive. Nationwide performances plus years of experience combine to make Justin a guaranteed great time!
DJ Hexed
Mike Gruden, also known by his stage name HEXED, continues to blur the lines between Hip-Hop and Dubstep through a blend of heavy sound design, timeless grooves, and experimental arrangements.
DJ Britlee
Lee's ability to turn each performance into an experience, quick mixing effortlessly between musical genres has become a trademark quality and one that creates crowd experience.
DJ A-Ron
Coming from LA's hottest radio station (Power 106), he now blesses Vegas air waves on 100.5. He is a prominent DJ playing your favorite Top 40s, Hip Hop and R&B hits at Vegas hottest clubs.
DJ Calle
DJ Calle's approach to musical production is unbound by genre and era. He curates music for the most culturally definitive figures of our time.
DJ Kyd Wicked
He is an open format DJ and has been nominated best Vegas local DJ.
ABOUT M RESORT SPA CASINO
M Resort Spa Casino, the Official Team Headquarters Hotel of the Las Vegas Raiders, is a Forbes Four-Star resort located on more than 90 acres on the southeast corner of St. Rose Parkway and Las Vegas Boulevard. Situated higher in elevation than other resort-casinos on the Las Vegas Strip, M Resort provides optimal views of the world-famous Las Vegas skyline from its guest rooms, suites, conference center and restaurants. The resort offers 390 guest rooms and suites, over 92,000 square feet of gaming, eleven restaurants and bars, the Forbes Four-Star Spa Mio, a state-of-the-art fitness center and a 100,000 square foot pool and events piazza. M Resort is operated by PENN Entertainment.
Summary
Article Name
M Resort Spa Casino April 2023 Listings and Promotions
Description
M Resort Spa Casino April 2023 Listings and Promotions