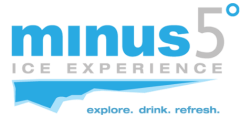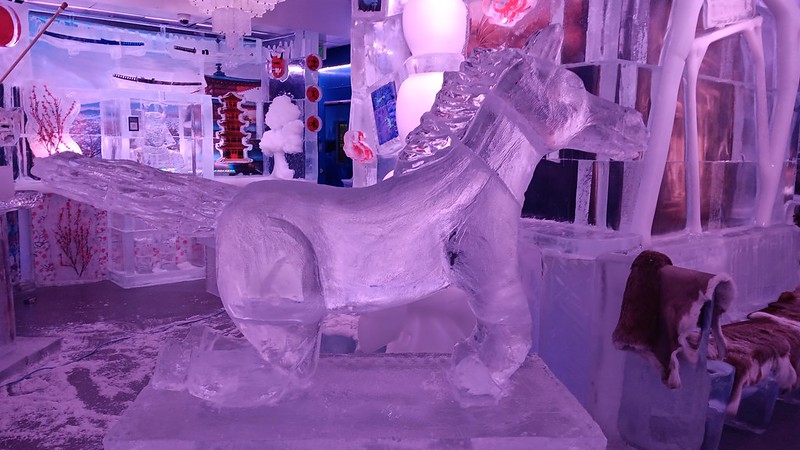 Derby Horse at Minus5º ICEBAR Inside The Venetian Resort® Las Vegas.
(Photo courtesy of Minus5°ICEBAR)
MINUS5º ICEBAR CREATES DERBY HORSE ICE SCULPTURE
Just in time for Saturday's derby, Minus5º ICEBAR at The Venetian Resort® Las Vegas created a mini derby horse ice sculpture. Created by award-winning master ice carver Austin Greenleaf, the ice sculpture features a thoroughbred horse carved from a 250-pound block of ice. Utilizing a special process that removes all air bubbles, the horse sculpture includes the clearest ice possible.
"As the perfect photo opportunity for our guests to enjoy, we invite visitors to check out our Venetian Resort location to take one-of-a-kind selfies and watch all of the derby action," said Noel Bowman, owner, Minus5º ICEBAR.
ABOUT MINUS5º ICEBAR
Minus5º ICEBAR allows guests to chill with more than 100 tons of ice while exploring an immersive attraction featuring themed sculptures and Instragrammable moments. Minus5º ICEBAR offers a distinctively chill, family-friendly vibe for people of all ages, with signature frosty cocktails served in glasses made entirely of ice for guests ages 21 and older.
WEBSITE:
www.Minus5Experience.com
SOCIAL MEDIA:
Facebook and Instagram: @Minus5Experience
Twitter: @Minus5IceBar
Summary
Article Name
Minus5º ICEBAR Creates Derby Horse Ice Sculpture
Description
Minus5º ICEBAR Creates Derby Horse Ice Sculpture