MIXED MARTIAL ARTS FIGHTERS KAI KAMAKA III AND BRAD TAVARES PREPARE FOR UPCOMING BOUTS AT IVI PERFORMANCE
Las Vegas-Based Professional Fighters Train for Respective Fights on April 22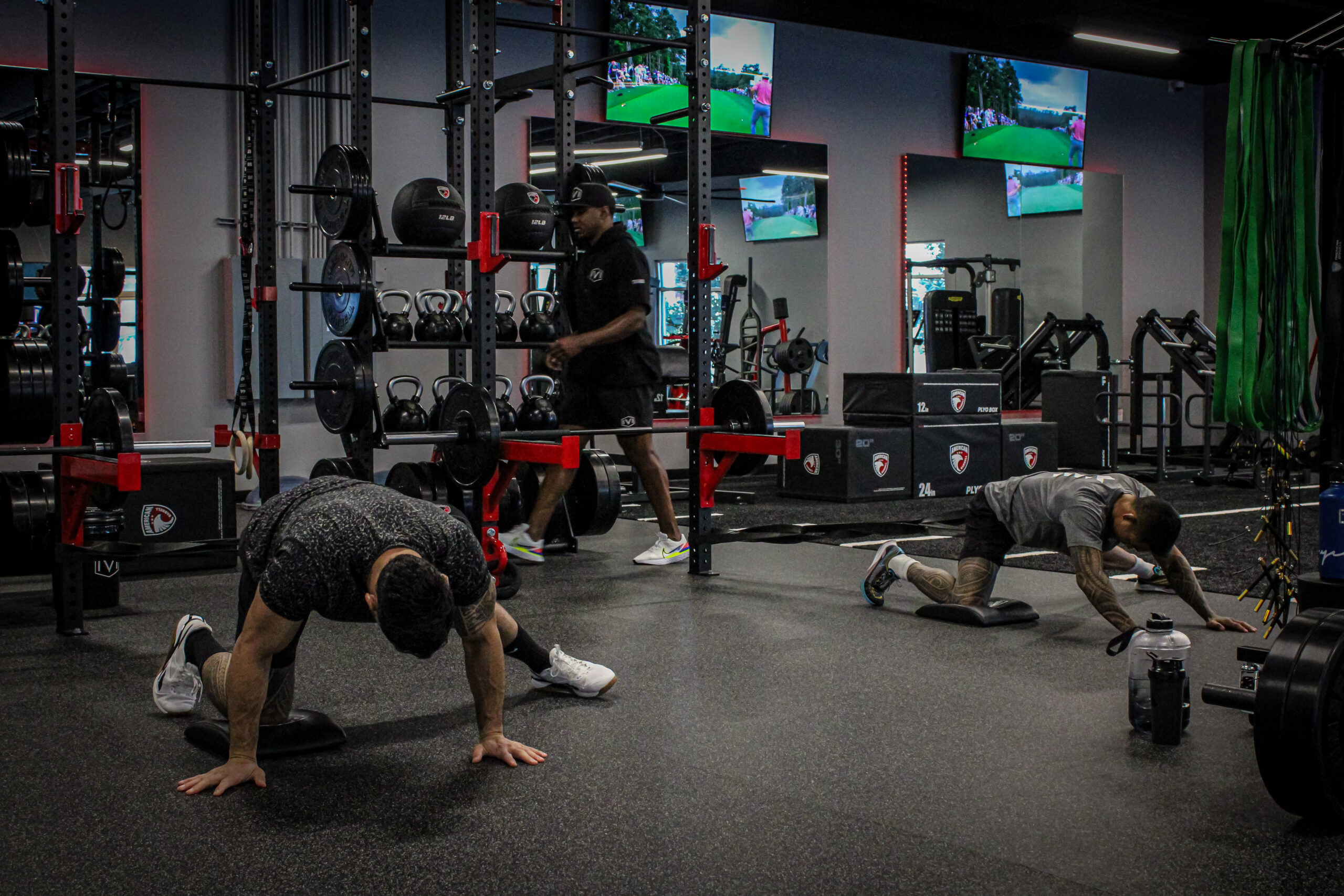 IVI Performance, a new athletic performance training center in Southern Highlands, hosted an open workout for professional mixed martial artists Kai Kamaka III and Brad Tavares ahead of their respective fights on this Saturday, April 22. Both Kamaka and Tavares have been training with IVI's vice president of fitness operations Deon Hodges as part of their fight camp preparation.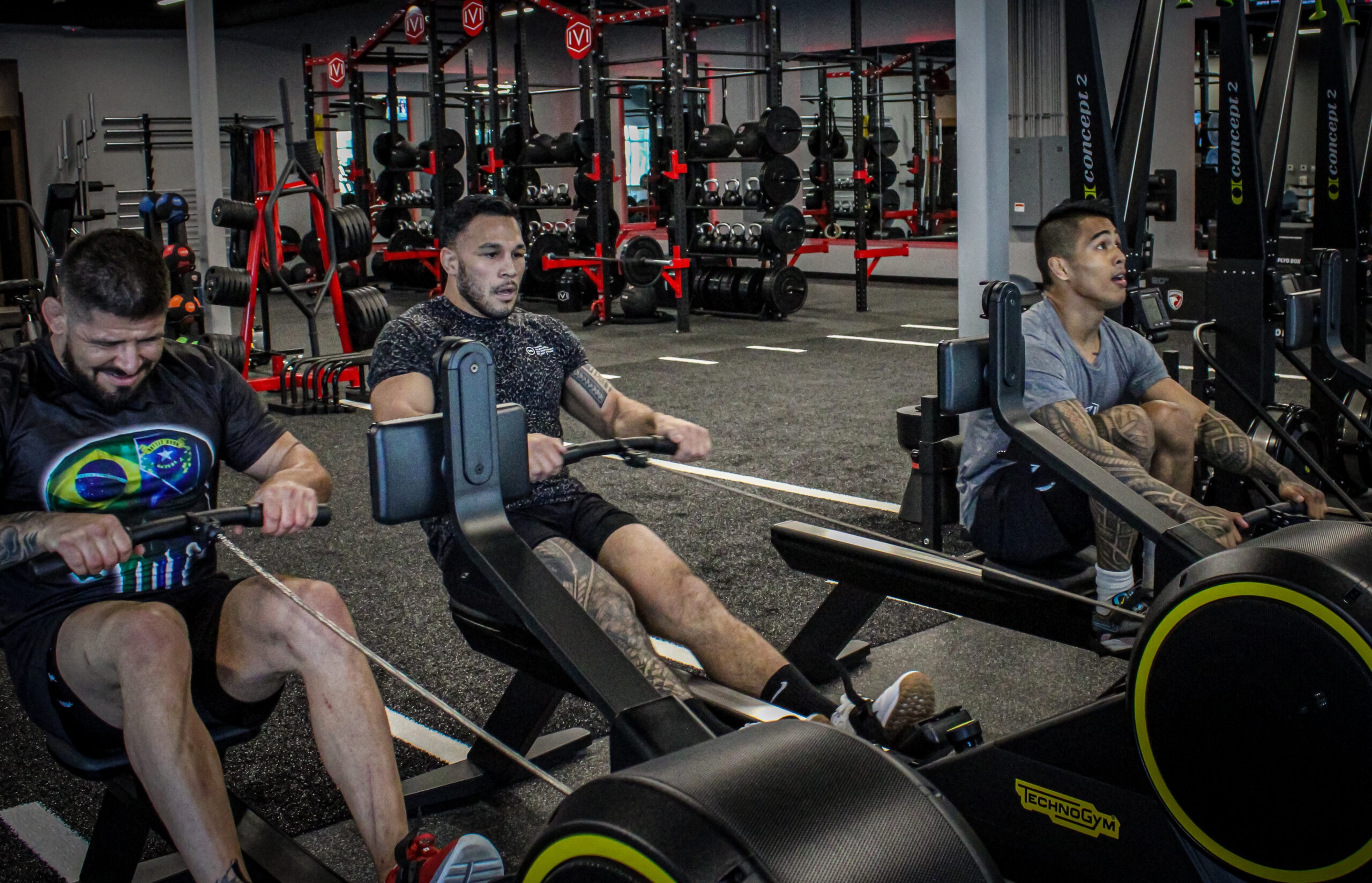 A Honolulu, HI native now residing in Las Vegas, Kamaka III is scheduled to face Adli Edwards in his hometown this weekend, while local resident Tavares will face Bruno Silva in Las Vegas.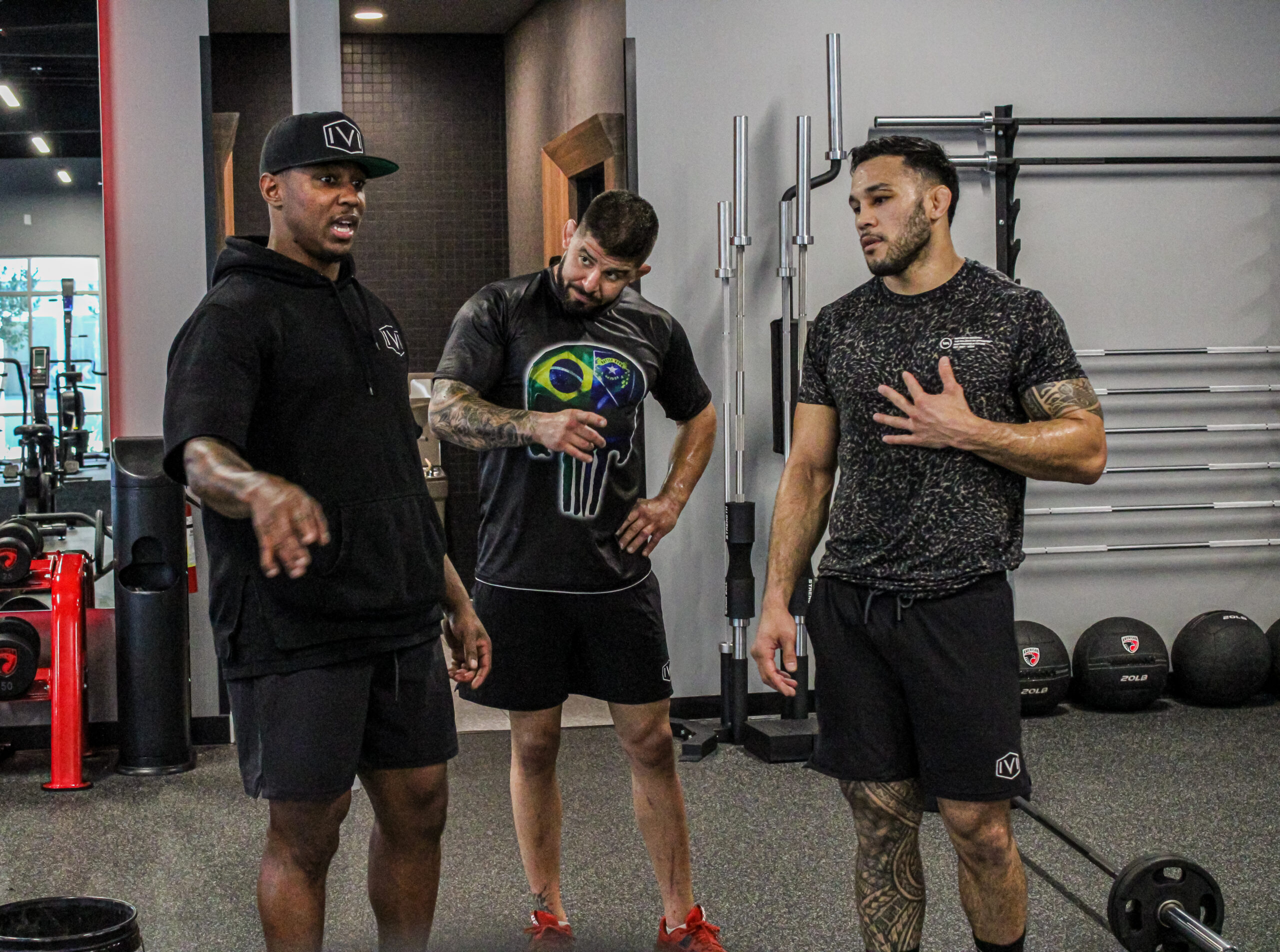 During the workout, Kamaka and Tavares were joined by mixed martial artist fighter Gabriel Checco who has also started strength and conditioning training with Hodges. Hodges put the trio through a round of workouts, including a series of stretches, weighted sit ups, hanging crunches, medicine ball slams, weighted squats, box jumps, ski-erg, rower, jumping rope and trap bar squats.
Kamaka III is an American mixed martial artist who competes in the featherweight division of the 10-point must promotion. Kamaka III started training in martial arts at the age of six and received a wrestling scholarship to study at Midland University in Nebraska.
"Training with Coach Hodges has taken me to a new level both mentally and physically," said Kamaka. "I feel good. I've been with Deon since 2021 and having him as my direct coach as opposed to having multiple has made a big difference in my athletic training. Deon and I have a great connection and IVI makes the workouts extremely personable and private."
Tavares is an American professional mixed martial artist who currently competes in the middleweight division in the ultimate league. A professional since 2007, Tavares fought in local promotions in his home state of Hawaii before joining the ultimate league in 2010.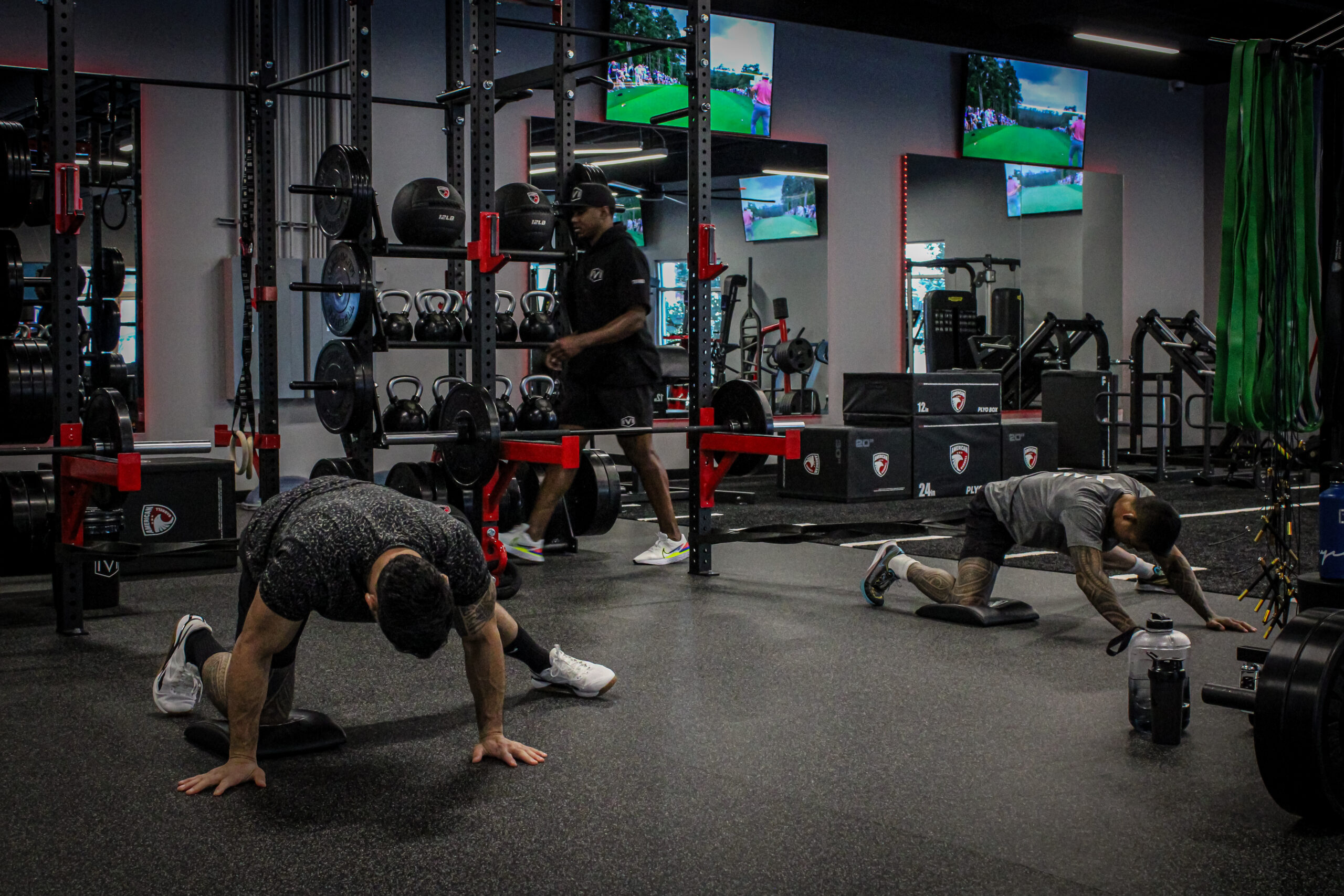 Tavares said, "I feel great. This is the first time in six years that I've been with a different strength and conditioning gym, and I feel like it is really paying off. I needed something fresh and new, and Kai was a huge proponent of IVI. Every day there is something different Coach Hodges puts me through, and I never get bored or used to the training."
A strength and conditioning professional since 2011, Hodges has been training world-class athletes and is now one of the most sought-after performance coaches in the country. Hodges has worked with professional athletes in a variety of sports and levels, including Big Game champion and perennial all-pro Fletcher Cox of Philadelphia.
Hodges said, "The fights are this weekend for Kamaka and Tavares and we have a workout regimen for each portion of the week the prepare them. The beginning of the week is more strength and conditioning focused, whereas the end of the week gets into twitch and speed and power. To have Kai and Brad here is truly a huge testament to our work here at IVI and their trust in us is really exciting."
IVI delivers top-tier athletic performance training based on the unique philosophy of intelligent individualization. IVI Performance opened in late 2022 and was developed by AYYA Hospitality Group. IVI features a team of expert trainers with a combined 60+ years of experience, best-in-class equipment and personalized exercise and nutrition programs to achieve every level of fitness goals.
FOR MORE INFORMATION
About IVI Performance
IVI Performance, by AYYA Hospitality, is a new premium fitness facility dedicated to personal training, elite athletic performance and deep health coaching. Debuted in late 2022 in Southern Highlands, IVI brings a new wellness option to Las Vegans seeking to up their fitness game with personal training sessions, small-group training sessions, recovery sessions and nutritional coaching. Featuring a team of expert personal trainers with a combined 60+ years of experience, graduate degrees, and advanced industry-leading certifications and specializations, IVI Performance delivers best-in-class services based entirely around the philosophy of intelligent individualization.
About AYYA Hospitality Group
Based in Las Vegas, AYYA Hospitality Group is a collective of entrepreneurs, creatives and visionaries who lead the industry in experiential hospitality. The AYYA team works together to deliver pinnacle brand experiences rooted in elevated service and quality products. AYYA's brands excel through creating unforgettable moments for guests that resonate beyond each individual concept. In Las Vegas, AYYA's concepts include IVI Performance, Thick & Thin Treat Bar, Crust & Roux and the upcoming Pine Bistro, Pine Fresh Grill and J. Blanco. For more information, visit ayyahospitalitygroup.com.
Summary
Article Name
Mixed Martial Arts Fighters Kai Kamaka III and Brad Tavares Prepare for Upcoming Bouts at IVI Performance
Description
Mixed Martial Arts Fighters Kai Kamaka III and Brad Tavares Prepare for Upcoming Bouts at IVI Performance