OCEAN PRIME LAS VEGAS TO HIRE NEARLY 200 ASSOCIATES FOR NEW LOCATION SET TO OPEN IN LATE SPRING 2023
Cameron Mitchell Restaurants' Invests Nearly $20 Million in First Ocean Prime in Las Vegas and 18th Location Nationwide
Cameron Mitchell Restaurants' (CMR) kicks off recruitment for Ocean Prime Las Vegas searching for nearly 200 associates in all areas of the restaurant operation including culinary and front-of-house positions ranging from operations, chefs, servers, bussers and bartenders. Additionally, management positions such as sommelier, sous chef and dining room manager are also available.
Interested applicants can apply online or walk-ins are welcome at the hiring office Monday–Friday: 10am–7pm | Sat: 11am–5pm at BPS HARMON 3717 S. Las Vegas Blvd. #325 Las Vegas, NV 89109 Phone #: 702.529.4770
CMR announced its first Las Vegas restaurant and18th location, which will be the anchor restaurant in 63. CMR plans to invest nearly $20 Million into this flagship location, centered at the bustling and iconic corner of Las Vegas Boulevard and Harmon Avenue.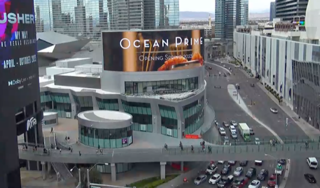 Ocean Prime Las Vegas is scheduled to open in late Spring 2023, and the restaurant will be over 14,500 square feet with a nearly 2,500 square-foot rooftop terrace, and will include over 400 seats, three bars, and three private dining rooms. This premier location, four stories above the Las Vegas Strip, will offer unparalleled views from the entire restaurant and outdoor patio lounge.
"Our associates are the centerpiece of our organization and putting associates first is at the core of our way of doing business," said Cameron Mitchell, Founder and CEO of Cameron Mitchell Restaurants. "We have worked to develop a creative atmosphere that is fun, emphasizes quality and rewards our associates and guests. We truly believe in great people delivering genuine hospitality and we are thrilled to begin the search for those candidates to be a part of the opening team in Las Vegas."
"Yes is the answer. What is the question?", this is the cornerstone of the CMR guiding principles, or more commonly known as 'The Milkshake Story'. Essentially, the message of this story is if you have the means to make it happen for a guest just do it and say yes – for the full story click here https://cameronmitchell.com/careers/.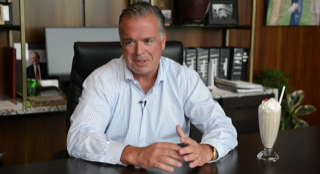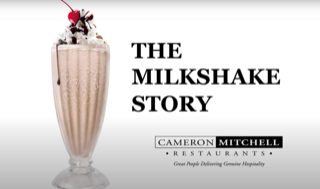 Cameron Mitchell Restaurants believes in beginning and growing careers from within through training opportunities and development. Mitchell continued, "We have selected two long-term CMR associates to fulfill two key leadership positions and deliver on our highly executed hospitality, culinary and beverage offerings. We have every bit of faith in Bryan Graham as General Manager and Eugenio Reyes as Executive Chef to lead the Ocean Prime Las Vegas team."
General Manager Bryan Graham will join the Ocean Prime Las Vegas team following his tenure beginning in 2015 at Ocean Prime Beverly Hills. Graham believes in a philosophy of 'leading by example' and championing a team-driven culture. Executive Chef Eugenio Reyes begin his career nearly two decades ago as a dishwasher with CMR following a move from Mexico City to the U.S. Reyes worked his way up the ranks in kitchens at several CMR restaurants from Columbus, Ohio to Dallas, Texas, and eventually Ocean Prime in New York City, where he was most recently Executive Chef. Reyes will lead the culinary operations and team development for the Las Vegas location as Executive Chef.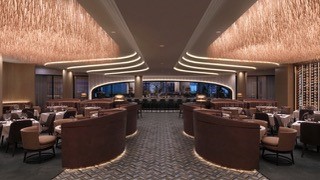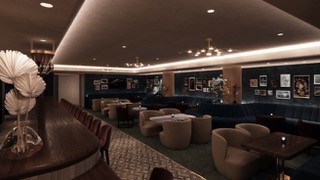 Ocean Prime Las Vegas is being designed by nationally recognized designer Karen Herold, Principal of Studio K. The restaurant design is inspired by the meeting of land and sea, from the lounge with soft waves elements, hues of the ocean and lighter tones to the main dining room with earthy hues intermixed with deep dark blue shades of water. The outdoor patio and lounge area will be designed for guests to take in the breathtaking views of the Las Vegas Strip while evoking the feeling of being at a resort by the sea.
About Cameron Mitchell Restaurants
Cameron Mitchell Restaurants is an independent, privately held restaurant group known for developing compelling dining concepts offering outstanding cuisine complemented by genuine hospitality. Cameron Mitchell founded the company in 1993 on the powerful guest philosophy, "Yes is the Answer. What is the question?" Today, that commitment to delivering extraordinary guest experiences fuels 45 award-winning restaurants under 20 unique concepts, including the nationally acclaimed Ocean Prime brand. The company also operates a separate, highly successful catering division, Cameron Mitchell Premier Events, and a dynamic food hall hosting 10 kitchens, 3 bars and a rooftop, Budd Dairy Food Hall. The Rusty Bucket Restaurant & Tavern, a sister company of CMR, currently operates 22 locations in five states. CMR is partnering with Crawford Hoying to introduce a luxury boutique hotel at Bridge Park in Dublin, Ohio in 2026. For more information on CMR, please visit CameronMitchell.com
About Ocean Prime
Ocean Prime is a nationally acclaimed, contemporary seafood & steakhouse from the award-winning Cameron Mitchell Restaurants. Ocean Prime delivers an extraordinary experience with stunning settings, a chef-curated menu, signature handcrafted cocktails, and a Wine Spectator honored wine list. The menu is both classic and modern, featuring sushi, indulgent seafood presentations, juicy steaks, decadent side dishes and made-from-scratch desserts. Every Ocean Prime restaurant is uniquely designed to capture the energy and elegance of each city — making it an unmatched destination to socialize, talk business, celebrate and indulge. Each restaurant also offers a private dining experience ideal for an elegant private dinner, hosting a small group business or social event or memorable celebration. Guests can expect best-in-class hospitality from passionate and knowledgeable associates coast-to-coast. Embracing its midwestern roots, Ocean Prime places the highest value on their people. The company cares deeply about delivering authentic hospitality and believes that every member of the team is essential to creating a memorable Ocean Prime experience. Ocean Prime empowers associates to say "Yes is the answer. What is the question?" Guests can experience Ocean Prime in 18 locations around the country: Beverly Hills, Boston, Chicago, Columbus, Dallas, Denver (Tech Center and Larimer Square), Detroit, Indianapolis, Kansas City, Naples, New York, Orlando, Philadelphia, Phoenix, Tampa, Washington, D.C. and Las Vegas. For more information visit https://www.ocean-prime.com/locations or follow @oceanprime on Instagram @oceanprime on Facebook.
About 63
63 located at the corner of 'Fabled and Fabulous' is situated amid some of most coveted property in the world. This dynamic complex is located directly on the Las Vegas Strip and comprised of rare flagship retail and restaurant opportunities and will reimagine the iconic intersection of Las Vegas Boulevard and Harmon Avenue. This 4-story retail and hospitality center spans more than 243,000 gross sq. ft. of total space with the upper floors offering breathtaking views of the stunning Las Vegas Strip. Constructed by renowned development team of Brett Torino with Torino Companies and New York based Dayssi and Paul Kanavos of Flag Luxury along with award-winning designers from Arquitectonica of Miami Beach. Additional 63 tenants will be announced soon and the complex is expected to debut in 2023. For more information visit: 63.com.
Summary
Article Name
OCEAN PRIME LAS VEGAS TO HIRE NEARLY 200 ASSOCIATES FOR $20 MILLION RESTAURANT
Description
OCEAN PRIME LAS VEGAS TO HIRE NEARLY 200 ASSOCIATES FOR $20 MILLION RESTAURANT