COMEDIENNE RITA RUDNER RETURNS TO LAS VEGAS THIS FALL FOR "ONE NIGHT ONLY" AT THE STIRLING CLUB
Named Las Vegas' "Comedian of The Year" for nine years in a row, Rita Rudner returns for an off strip opulent performance at The Stirling Club this Fall, a members only social club opening its doors to the public for this special engagement.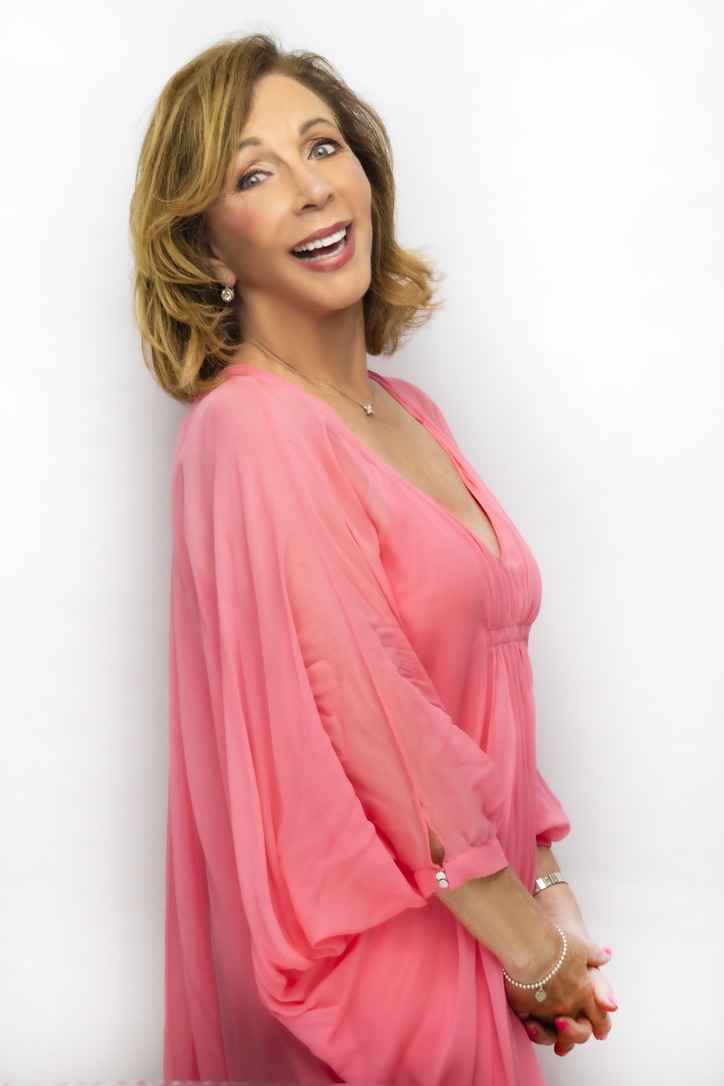 Enjoy a performance by one of Las Vegas' favorite comediennes, Rita Rudner, when she takes the stage for "One Night Only" at The Stirling Club on Friday, October 28th, 2022 at 8 p.m.
Rita has performed her comedy show all over the world – from the Palladium in London to the Sydney Opera House in Australia to Carnegie Hall in New York. She also enjoyed a 14 year unbroken run in Las Vegas – first at New York New York, then at Harrah's, then at The Venetian. To read more about a career that has included dancing, singing, acting, creating award-winning TV specials, novels, essay collections, screenplays, theatre plays, a musical and a syndicated TV series, visit her website at www.ritarudner.com.
Tickets are available for purchase at $54 for members of The Stirling Club and $69 for non-members. Visit this live link to reserve your tickets today! For any questions or more details on the special "One Night Only" with Rita Rudner, please call The Stirling Club at (702) 732-9700.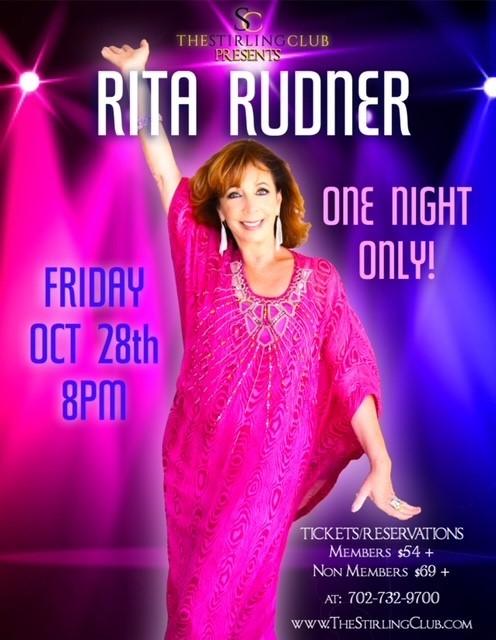 For more information about the Stirling Club, visit their website at www.thestirlingclub.com.
ABOUT THE STIRLING CLUB
The Stirling Club is an upscale private city club offering 73,000 square feet of opulent amenities and luxury service in the heart of Las Vegas. 2019 marks the unveiling of a complete renovation to this iconic club that first opened nearly 20 years ago. The all new gym, pristine pool, lush spa, palatial dining rooms and posh lounges create a world-class lifestyle club experience unlike any other. In the city that never sleeps, The Stirling Club is a hidden-gem oasis just minutes away from th Las Vegas Strip. For Membership information, visit The Stirling Club Membership or for a sneak peak, visit The Stirling Club VP of Membership Welcome by Kathleen Gustafson. Follow them on Instagram, like them on Facebook, or visit their website to find out more.
THE STIRLING CLUB.
PRIVATE.LUXURIOUS.ATTAINABLE.
Summary
Article Name
"ONE NIGHT ONLY" WITH RITA RUDNER AT THE STIRLING CLUB
Description
"ONE NIGHT ONLY" WITH RITA RUDNER AT THE STIRLING CLUB