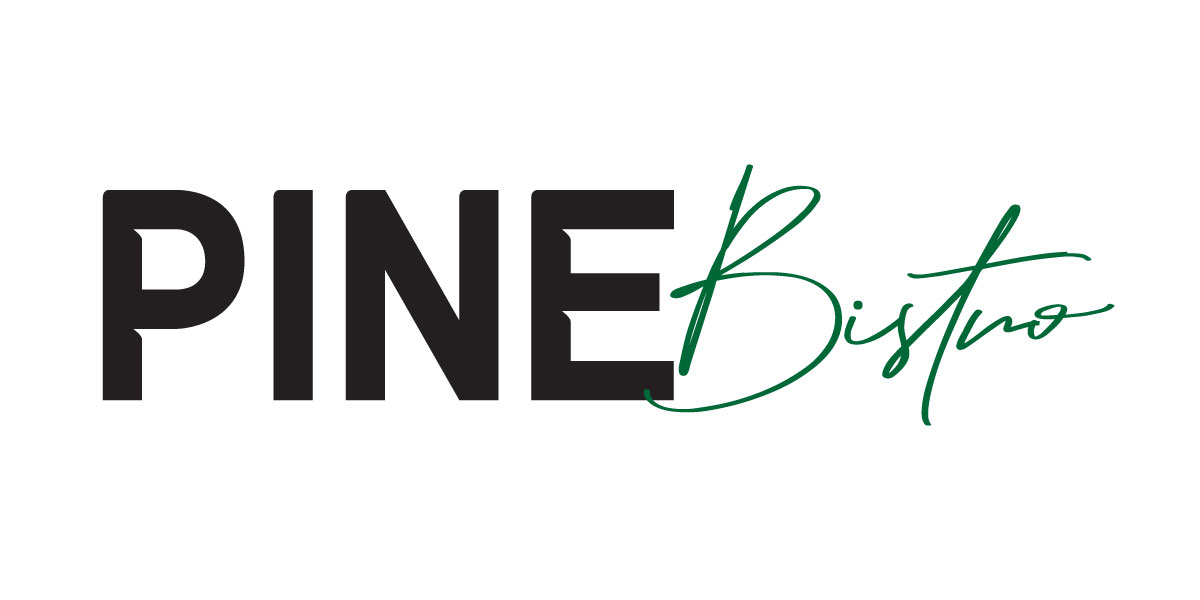 PINE BISTRO TO BRING MODERN MEDITERRANEAN EXPERIENCE TO SOUTHERN HIGHLANDS THIS SUMMER
Original Restaurant Concept from Founders of Crust & Roux to Debut Elevated Twist on Mediterranean Cuisine, Cocktails, Hookah and Nightlife
LAS VEGAS (June 1, 2023) – This summer, Pine Bistro – an original concept by AYYA Hospitality Group – will bring a new modern dining experience to Southern Highlands. Drawing inspiration from Mediterranean and Lebanese cuisine, Pine Bistro will deliver an elevated yet approachable journey through the region's diverse flavors, culture and nightlife.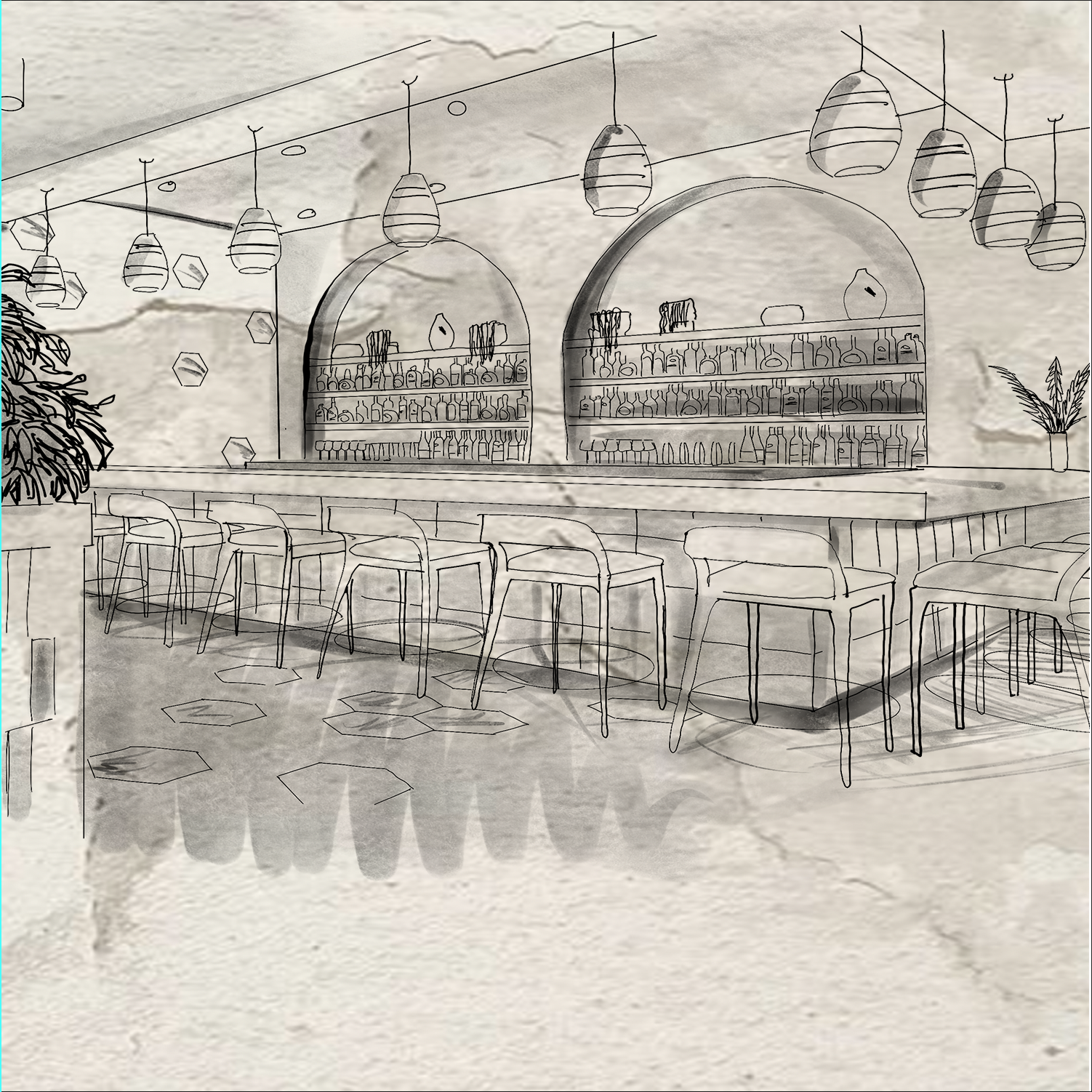 Credit: Artist Koa Paden for AYYA Hospitality Group
Featuring a menu inspired by cultural flavors, curated by AYYA Hospitality Group and refined by Executive Chef Dany Chebat's culinary training in Beirut and Italy, Pine Bistro will encourage a social and lively dining experience with dishes meant to be shared family style. The restaurant also will be set apart by a cocktail program highlighting both classic cocktails and Mediterranean flavor profiles, a nightlife scene reminiscent of Mykonos and Las Vegas' first upscale hookah program.
"Pine Bistro is a contemporary toast to the Mediterranean," said Lowell Raven, partner and vice president of AYYA's global operations and brand experience. "Our team has created a restaurant that honors the many aspects of the region while creating a vibe that matches Las Vegas' energy and unrivaled culinary and cocktail scene."
Open for lunch, dinner and late-night, Pine Bistro will transform throughout the day to give visitors a different vibe no matter when they visit.
A glimpse into Pine Bistro:
Menu: Pine Bistro will serve Mediterranean-inspired cuisine served family style ranging from meats such as chicken, beef and lamb cooked on a custom Santa Maria Grill, including rotating shawarma and grilled kabobs; whole fishes; mezze platters; pita bread baked to order in a custom pita oven; and traditional Lebanese desserts.
Cocktail Program: For connoisseurs of true cocktail culture, AYYA Hospitality Group has sourced and crafted a signature cocktail menu with some of Las Vegas' top mixologists. Pine Bistro's cocktail menu will be driven by key Mediterranean ingredients such as orange blossom, pine nut and arak. All drinks will be created with house-made fresh-squeezed juices and syrups, with highlights including the Sumak Smack, Arak Sangria, Smoked Fig Old Fashioned, Orange Blossom Carajillo and more.
Craft Hookah: Pine Bistro will feature Las Vegas' first curated craft hookah program, comprising a variety of fruit, ice and spirits. Guests will be able to substitute the traditional water for a cocktail or spirit in the hookah vase, which results in an incredible fusion of flavors.
Nightlife: Every night at 10 p.m., Pine Bistro will transform into a high-energy destination for cocktails and socializing. The space will house a custom-made DJ booth, where a range of Las Vegas-based guest DJs will play music emulating the sounds of Mykonos and Mediterranean nightlife daily until 2 a.m.
Design: Pine Bistro's design was conceived by AYYA Hospitality Group lead designer, Diana Sin. Sin used elements such as mosaic tiles and wood panel screens to add delicate touches of the Mediterranean throughout the modern aesthetic of the restaurant. The space features a main dining area with a view of the open kitchen, a bar area seating up to 12 patrons and a lounge area with tableside craft hookah service. Pine Bistro also will have an expansive 1,500-square-foot terrace for outdoor dining. Sin has been a prominent design figure within Las Vegas, creating notable designs for The Cosmopolitan of Las Vegas, Caesars Entertainment and MGM Resorts International.
Art: Complementing Sin's designs is Las Vegas-based artist Koa Paden. Paden has created a one-of-a-kind, hand-painted acrylic mural that will be on display behind Pine Bistro's DJ booth. Showcasing the region's stunning indigenous plants including cedar and pine, the signature piece and other commissioned pieces will be visible throughout the 3,500-square-foot space. Known for his realistic portraits and uniquely detailed brush styles, Paden has made his name in the art, entertainment, and nightlife communities by creating incredible commissioned pieces for A-list celebrities and acclaimed hospitality groups.
Anthony Naser, president and partner of AYYA Hospitality Group, said "Pine Bistro will bring the best of the Mediterranean and incorporate it into a fresh and unique new concept. Thanks to the incredible talent of Chef Dany, Diana Sin and Koa Paden, guests will see true craftsmanship come to life in our space."
Pine Bistro is located at 10620 Dean Martin Drive next to two other AYYA Hospitality concepts, IVI Performance, a new fitness facility dedicated to personal training, elite athletic performance and deep health coaching; as well as Thick & Thin Treat Bar, a unique blend between a juice bar and ice cream parlor. AYYA Hospitality is also the creator of Las Vegas pizza and pie concept, Crust & Roux, located in Town Square.
Pine Bistro's opening date will be announced soon. The restaurant will be open 11 a.m. – 2 a.m. daily and reservations will be available via OpenTable. For more information, please visit ayyahospitalitygroup.com or follow Pine Bistro on Instagram at @pine.bistro.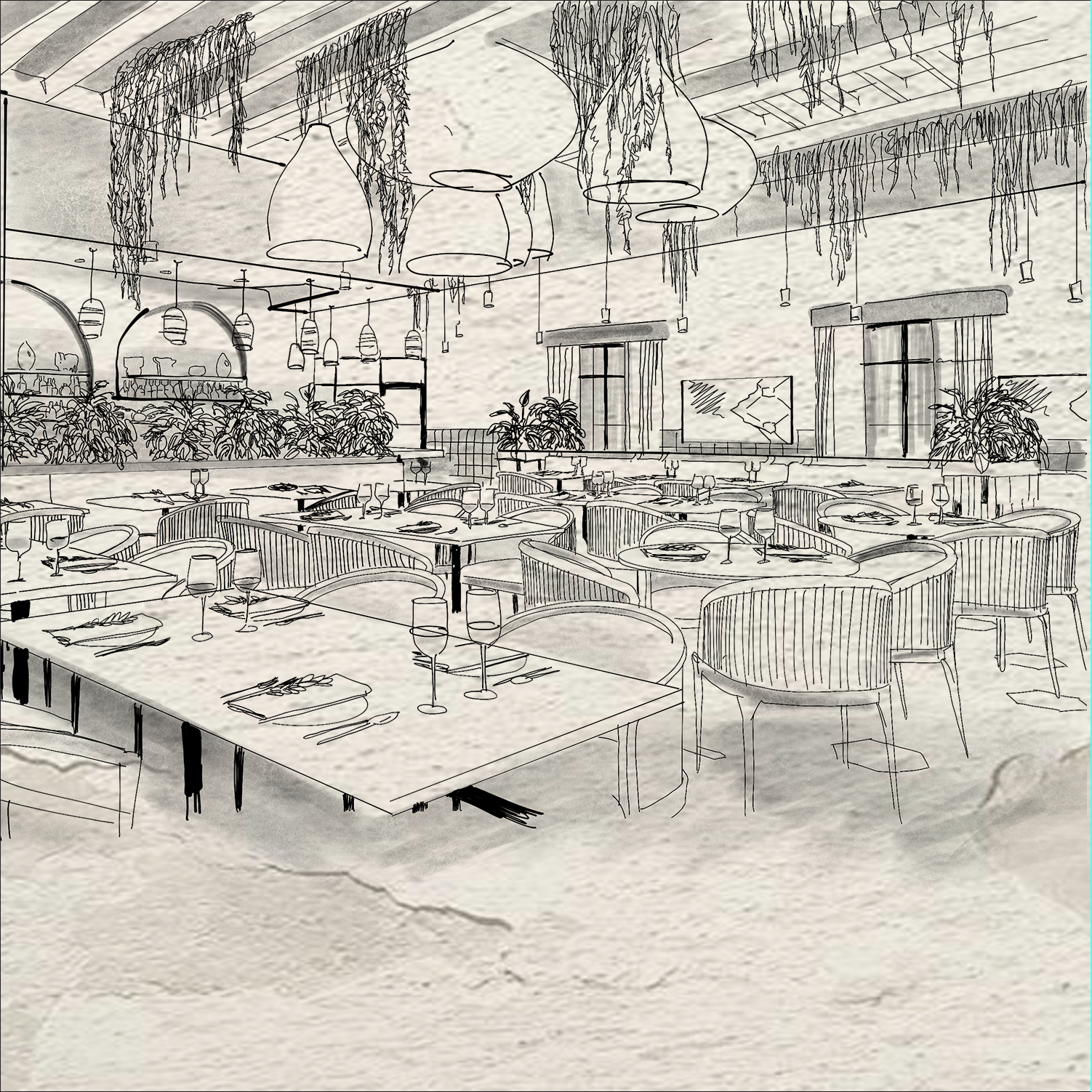 About AYYA Hospitality Group
Based in Las Vegas, AYYA Hospitality Group is a collective of entrepreneurs, creatives and visionaries who lead the industry in experiential hospitality. The AYYA team works together to deliver pinnacle brand experiences rooted in elevated service and quality products. AYYA's brands excel through creating unforgettable moments for guests that resonate beyond each individual concept. In Las Vegas, AYYA's concepts include IVI Performance, Thick & Thin Treat Bar, Crust & Roux and the upcoming Pine Bistro and J. Blanco. For more information, visit ayyahospitalitygroup.com.
Summary
Article Name
Pine Bistro to Bring Modern Mediterranean Experience to Southern Highlands This Summer
Description
Pine Bistro to Bring Modern Mediterranean Experience to Southern Highlands This Summer