REBELS TO OPEN HOME SCHEDULE WITH REBEL CHALLENGE
@UNLVvball | Live Stats | Watch Live | Schedule | Tickets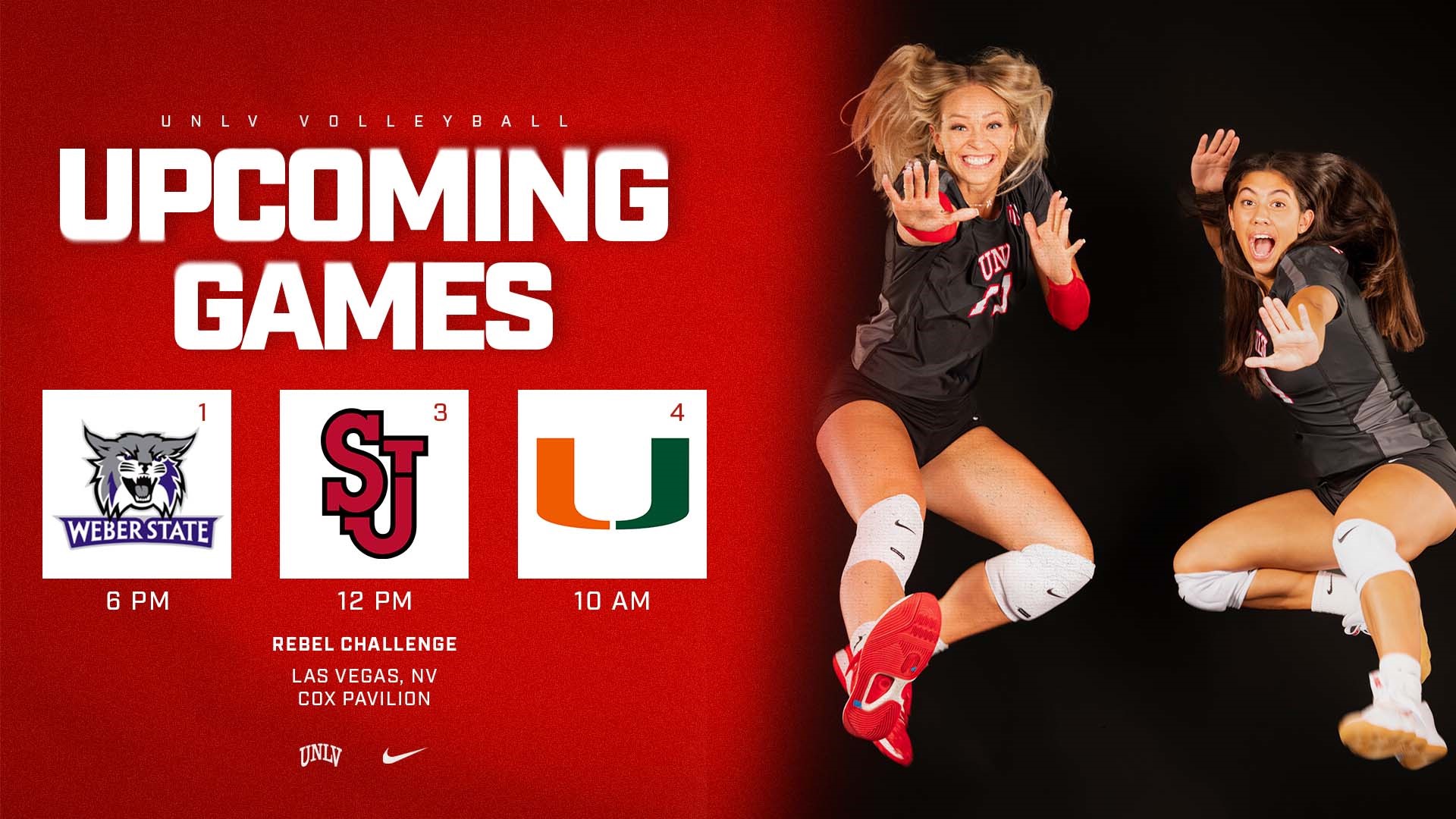 The UNLV volleyball team (3-0) will make its home debut in the Cox Pavilion this weekend with matches against the Weber State Wildcats (3-0), the St. John's Thunderbirds (3-0) and the Miami-FL Hurricanes (3-0) during the Rebel Challenge. The four-day tournament begins Thursday and continues through Sunday morning.
The Scarlet & Gray enter the weekend after having won their first three matches on the road at the North Texas Invitational.
REBEL CHALLENGE SCHEDULE
Thursday, September 1 
6 p.m. – UNLV vs. Weber State
Friday, September 2
11 a.m. – Miami-FL vs. St. John's University
6 p.m. – St. John's University vs. Weber State
Saturday, September 3
11 a.m. – UNLV vs. St. John's University
3 p.m. – Miami-FL vs. Weber State
Sunday, September 4
10 a.m. – UNLV vs. Miami-FL
TUNE IN, WATCH & LISTEN 
Fans can follow this weekend's Rebel Challenge through live stats and social media. Links to video and stats can be found online at UNLVRebels.com in the "schedule" section of the volleyball page, as well as on the team's official social media channels: @UNLVvball (Twitter and Instagram) and @UNLVRebelVolleyball (Facebook).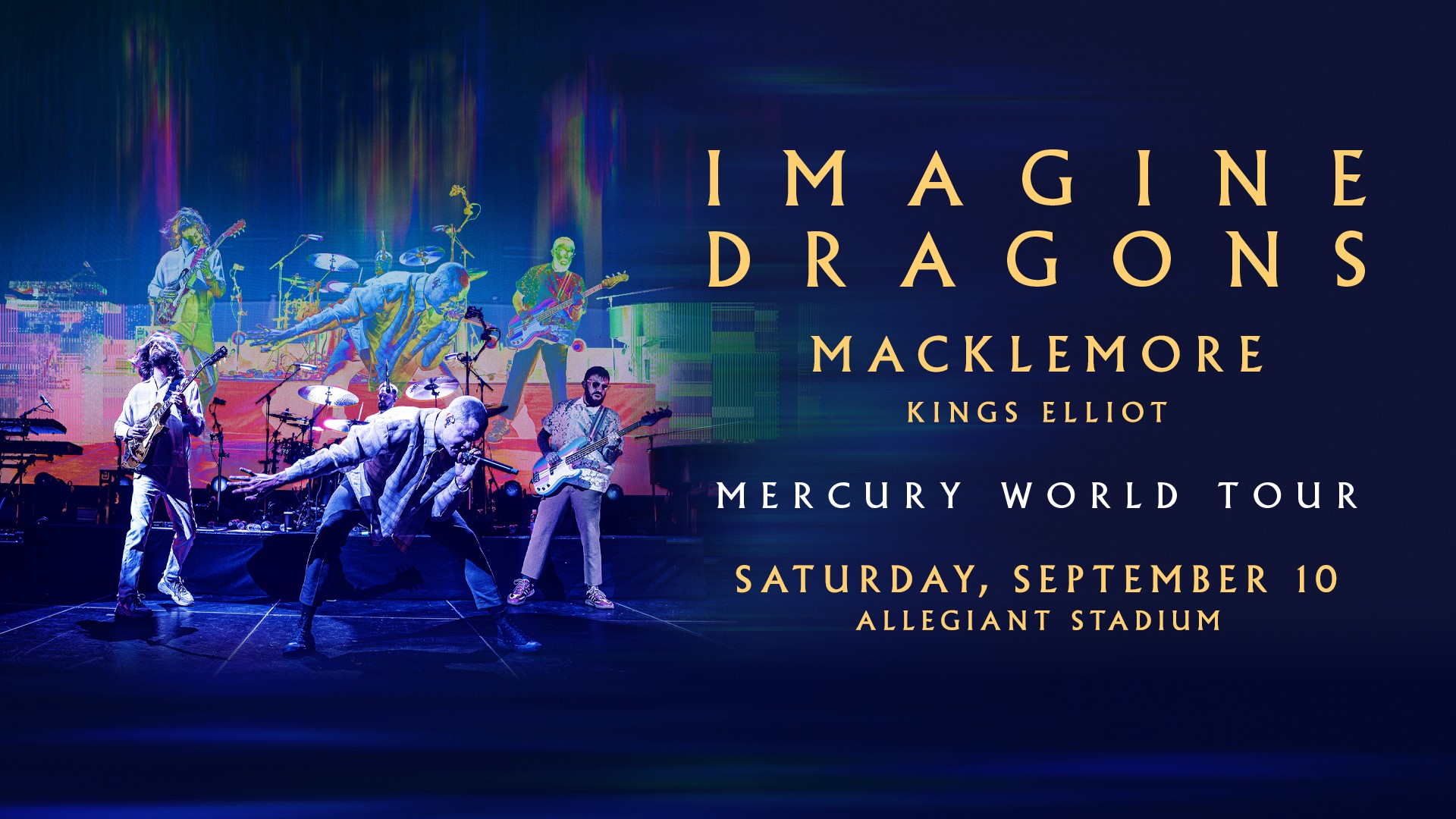 PROMOTIONALLY SPEAKING
UNLV volleyball will be giving away one pair of tickets every UNLV home game throughout the Rebel Challenge to the Imagine Dragons concert on Saturday, September 10th held at Allegiant Stadium, courtesy of Live Nation.
ON THE SIDELINES
The Rebels will hit the road again next weekend for the Kansas Invitational with bouts against No. 23 Kansas and Wichita State University. The two-day tournament features two matches day one, with the Scarlet & Gray playing Thursday against Wichita State (10 a.m. (PT)), followed by KU and Wichita State (4:30 p.m. (PT)) and one match on Friday versus KU (4:30 p.m. (PT)).
LEADERS IN THE MW AND THE NATION
– UNLV currently ranks in the top 10 across the NCAA for kills per set (15.00), they sit 15th in assists per set (13.82), 34th for blocks per set (2.77) and 40th for hitting percentage (.288).
– The Rebels currently lead the conference in hitting percentage (.288).
– Senior Jhenna Gabriel leads the conference and sits 15th in the nation for assists with 11.44 per set.
– Sophomore Chloe Thomas ranks ninth in the conference for hitting percentage with .371.
– Sophomore Dakota Quinlan sits fifth in the conference for blocks with 12 total and 1.33 per set.
– Junior Gabrielle Arretche-Ramos leads the MW in kills per set with 4.50, followed by senior Isabel Martin who sits fourth with 4.27 per set. Martin also sits second in the MW for points per set with 4.86 (53.5 total).
– Freshman Maya Sands sits third in the MW for service aces with 0.64 per set.
– Junior Arien Fafard hit her 1,000th career assist during the UNT Invitational.
PURCHASE TICKETS: Tickets for the 2022 UNLV Volleyball season, which are just $50 for the general public and $40 for seniors, faculty & staff or alumni, are on sale now and may be purchased at UNLVtickets.com, by calling 702-739-FANS (3267) or by visiting the Thomas & Mack Center Box Office.
Single-game ticket prices this season are $10 for adults, $8 for seniors, faculty and staff, and $5 to groups of 15 or more. Fans that purchase tickets online before game day can get them for an advanced single-game price of $6.
All high school, middle school and elementary students are free under UNLV's new admission policy. To receive free admission, high school students must present valid Nevada are school I.D. at the box office on gameday for one (1) complimentary ticket. Current UNLV students will receive free admission with a valid school I.D. All other students will receive a complimentary ticket at the box office (no I.D. required). Kids not yet elementary school age will continue to receive free admission for all UNLV Olympic sports.
Summary
Article Name
Rebels To Open Home Schedule With Rebel Challenge
Description
Rebels To Open Home Schedule With Rebel Challenge