REBEL DIVERS WRAP UP ZONE E CHAMPIONSHIPS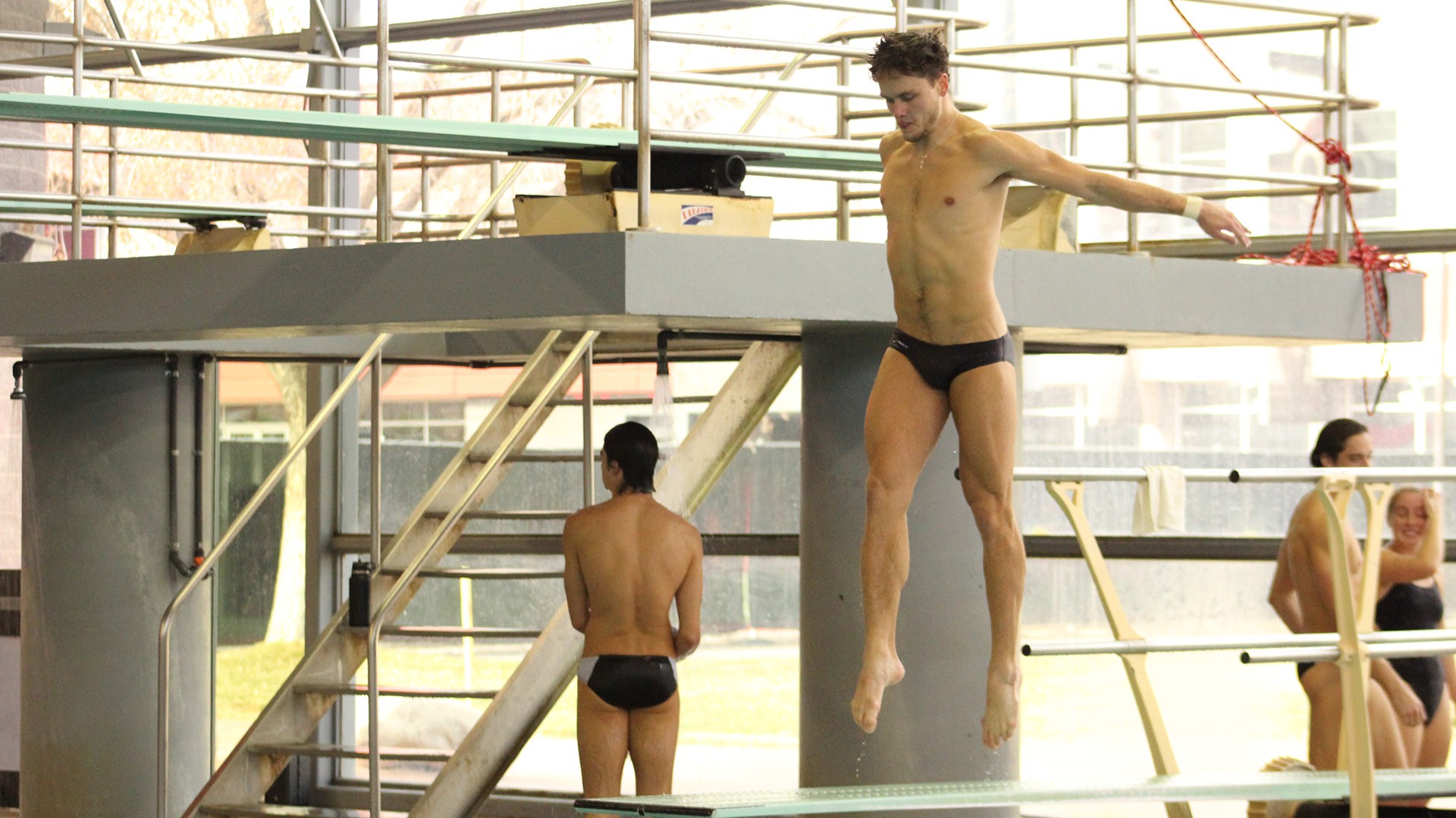 UNLV men's and women's diving wrapped up their three days of competition at the 2023 NCAA Zone E Championships Wednesday at Weyerhaeuser King County Aquatic Center. The Rebels were represented by junior Vika Yanovska on the women's side and sophomore Dima Tereshchenko on the men's squad.
THE RUNDOWN – MEN:
*Tereshchenko made an appearance in the 3-meter springboard finals, which he capped with his best finish at zones in 18th place (214.95). He claimed his spot in the finals with the 12th highest score (308.65) during prelims.
*In his other pair of events, Tereshchenko finished 20th on the 1-meter springboard (262.50) and 23rd on the platform (200.00) in the preliminary rounds.
THE RUNDOWN – WOMEN:
*Yanovska finished inside the top-35 during prelims for all three diving events, including the 1-meter springboard, 3-meter springboard and platform.
*The highest finish by Yanovska came on the platform. She scored a 204.15 for the 24th highest score during prelims for that event.
*On the 3-meter springboard, Yanovska dove her way to a 28th-place finish with a score of 246.80.
*In the 1-meter competition, she placed 34th with a score of 229.25.
UP NEXT: On the women's swimming side, the Scarlet & Gray will be represented by Blanka Bokros in the individual butterfly events at the 2023 Women's Swimming and Diving Championships in Knoxville, Tenn., from March 15-18. On the men's swimming squad, UNLV's 200 free relay team will head to the NCAA Men's Swimming and Diving Championships set to be held in Minneapolis from March 22-25.