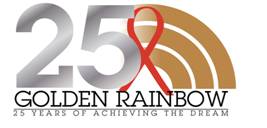 "SANTALAND DIARIES" AT ONYX THEATER BENEFITS GOLDEN RAINBOW DEC. 1 – 4
"SantaLand Diaries" debuts at Onyx Theater (953 East Sahara) for eight exclusive performances this December. A portion of the proceeds from opening weekend, Thursday, Dec. 1 – Sunday, Dec. 4, benefit Golden Rainbow.
"SantaLand Diaries" began as an essay by writer David Sedaris. It is a true and humorous account of Sedaris' stint working as a Christmas elf in "SantaLand" at Macy's department store. Sedaris first read his essay on National Public Radio in 1992. The piece was well-received and served as his first major break. In 1996, Sedaris' essay was modified into a one-man, one-act play by actor and director Joe Mantello. Since its opening, the adaptation has become a seasonal staple of local theatre.
Directed by Las Vegas CityLife's Christopher Kenney, the holiday favorite stars local performer Jamie Morris. Tickets are $20 and available at the Onyx Theater box office. Shows begin at 8 p.m. Thursday – Saturday and at 5 p.m. on Sunday. For more information on "SantaLand Diaries" and for a complete schedule of performances, visit www.onyxtheatre.com.
About Golden Rainbow
Celebrating 25 years of service to the Southern Nevada area, Golden Rainbow is a nonprofit organization that provides housing and direct financial assistance to men, women and children living with HIV/AIDS. Founded by members of the entertainment industry in 1987, Golden Rainbow is committed to serving the HIV/AIDS community through fundraisers like Ribbon of Life and HIV/AIDS related education. For more information, visit www.goldenrainbow.org or call 702.384.2899.