Save the Date for Collaboration Center Foundation's
3rd Annual Night en Blanc Gala on October 5
Attendees will celebrate under the white lights and amidst the beautiful new campus buildout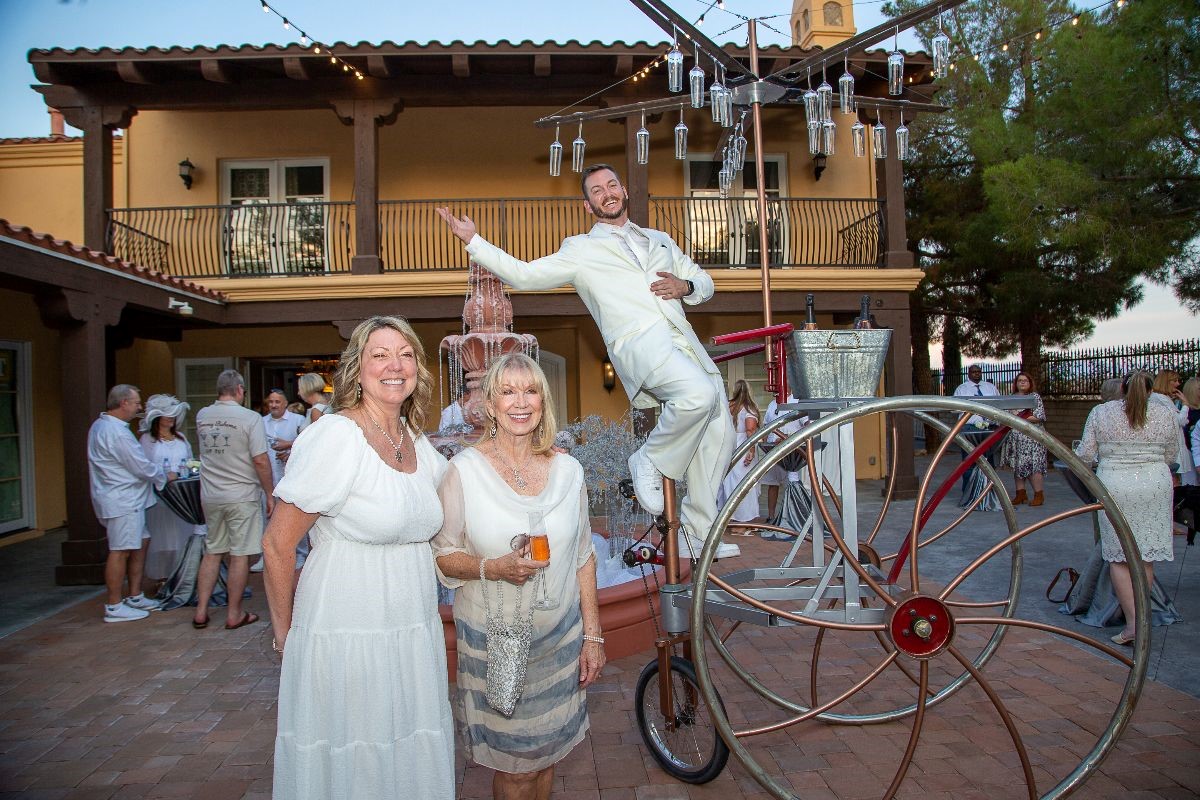 Celebrate the beauty of a night under the stars while giving back at the 3rd Annual Night en Blanc gala to benefit the Collaboration Center Foundation and the organization's campus and program expansion. Save the date for Thursday, October 5 at 6 p.m. for a ranch chic evening out complete with a food faire featuring the city's top chefs, cocktails and a live and silent auction full of amazing packages to raise funds for the much anticipated center for disability inclusion for thousands of families in Southern Nevada.
Night en Blanc will honor Las Vegas disability advocate Robert Dolan and Cashman Photo Enterprise. Acclaimed auctioneer Christian Kolberg will lead the live auction, which past years has seen the likes of international trips, an all-inclusive wedding package and much more.
Tickets for the 3rd Annual Night En Blanc are on sale now and start at $250. A variety of sponsorships are still available. For more information or to purchase tickets go to CollabLV.org/fundraisingevents. Guests can also email [email protected] for additional information. Night en Blanc will take place on Thursday, October 5 from 6-9 p.m. at the Collaboration Center's Campus on the magnificent Las Vegas Ranch at 8390 W. Windmill (between Durango and Buffalo).
About Collaboration Center Foundation
Collaboration Center Foundation was established in February 2019, to serve and support the lives of families, caregivers, and individuals living with Intellectual, Developmental, Physical, and Learning Disabilities of all ages. Its main purpose is to create the largest disability resource network in Nevada that will help every individual and family in need of disability services get connected to the best resources for the greatest outcomes, while creating a safe campus community that meets families where they are and promotes health and wellness, physical and mental health, and strong supportive relationships. CCF's core program, Pathways, helps individuals and their families access care and support systems through a unique, concierge case management approach. 2023 will see the foundation's campus come to life where they can engage with therapy, support, peer groups, family support, education, recreation and more, all under one roof.
For Collaboration Center Foundation information, call (702) 329-3208, visit www.collablv.org, or follow on social media @collaborationlv.
Summary
Article Name
Save the Date for Collaboration Center Foundation's 3rd Annual Night en Blanc Gala on October 5th
Description
Save the Date for Collaboration Center Foundation's 3rd Annual Night en Blanc Gala on October 5th