Spa'rty On and Spring Specials at The Spa & Salon at Palms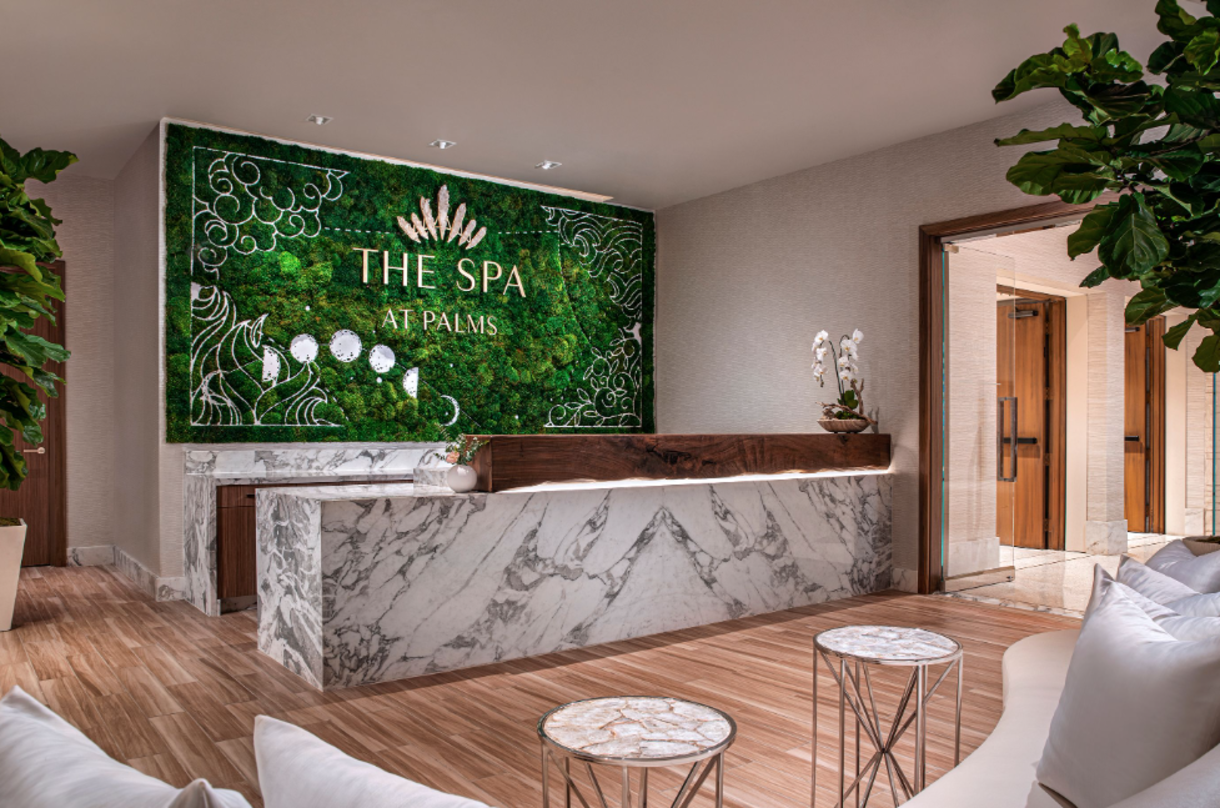 The ideal destination for luxury and wellness, The Spa & Salon at Palms Casino Resort now offers Spa'rty group packages and a wide array of seasonal offerings. The tranquil 17,000-square-foot spa and salon is an intimate destination for refreshing rejuvenation and features three levels of vertical relaxation, with 15 treatment sanctuaries, a full-service salon, a world-class fitness center, and Zen Studio for yoga, meditation, and retreats.
Spa'rty On at The Spa & Salon at Palms
Perfect for girlfriend getaways, bachelorette parties, birthdays, anniversaries, baby showers, couples, and groups, book a Spa'rty at The Spa & Salon at Palms. When groups of five or more book a 50-minute massage, body, or facial treatment each (excludes salon services), they will receive complimentary offerings for their spa day. Additional customizable options are available. For more information or to book at Spa'rty visit, www.thespapalms.com/sparty
Spa'rty participants with 5-8 Spa Services receive the following complimentary:
One Enhancement (a $35 value) For Each Guest in the Group
Glass of Champagne For Each Guest in the Group
One Item Gift Takeaway For Each Guest in the Group
Book 9 or More 50-Minute Spa Services and receive the following complimentary:
One Enhancement (a $35 value) For Each Guest in the Group
Glass of Champagne for Each Guest in the Group
Gift Bags for Each Guest in the Group
Reserved Cabana at Resort Pool
Enjoy unlimited access to amenities the day of the Spa'rty including the Co-Ed Serenity Lounge, Steam Room, Sauna, Relaxation Lounges, Spa Boutique, and Jacuzzi.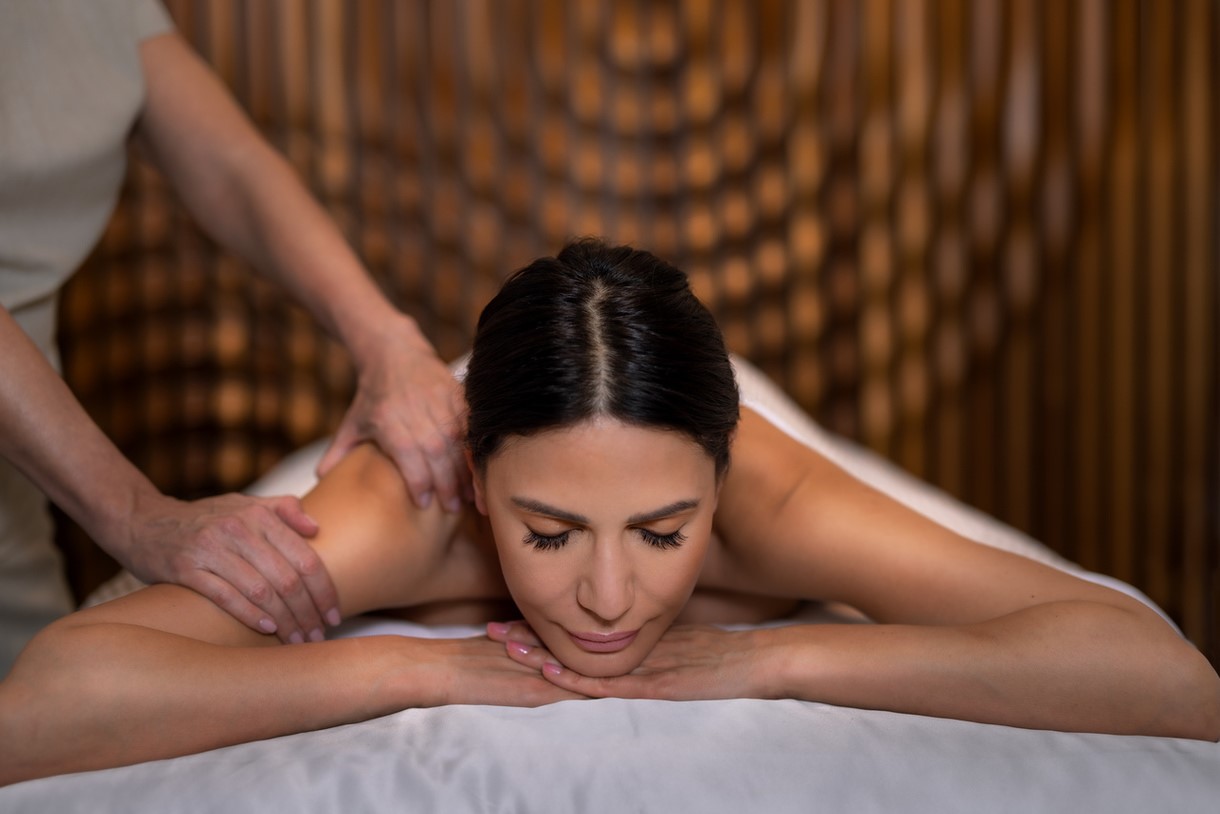 Spring has Sprung at The Spa & Salon at Palms
Embracing the season's essence, The Spa & Salon at Palms has a spring menu of treatments and services designed to align with the energy and renewal that comes with the blooming of nature and the transition from winter to spring. Awaken the senses and restore vitality, with treatments and services that incorporate invigorating scents and seasonal ingredients and are known for their skin-nourishing and detoxifying properties.
CITRUS REFRESHER MASSAGE: Experience a massage like no other as a highly-trained therapist utilizes a unique blend of Lemon and Tangerine that is deeply soothing – easing fatigue, stress, and refreshing the mind and body.
SUN KISSED ALOE BODY WRAP: Recover from a day in the sun with a soothing and comforting body wrap. It is excellent for restoring moisture to dry, dehydrated skin and for instant sunburn relief after a day in the elements.
CITRUS HARMONY MANICURE OR CITRUS HARMONY PEDICURE: Citrus and Chamomile Body Polish begins with pure cane sugar drenched in Organic Virgin Coconut oil and other botanical emollients to refresh, nourish, and condition your skin. Scented with organic Citrus and Vanilla, it is irresistibly uplifting and delicious. A calming blend of Lime, Sweet Orange and Chamomile work together to cleanse and refresh and instill a positive attitude.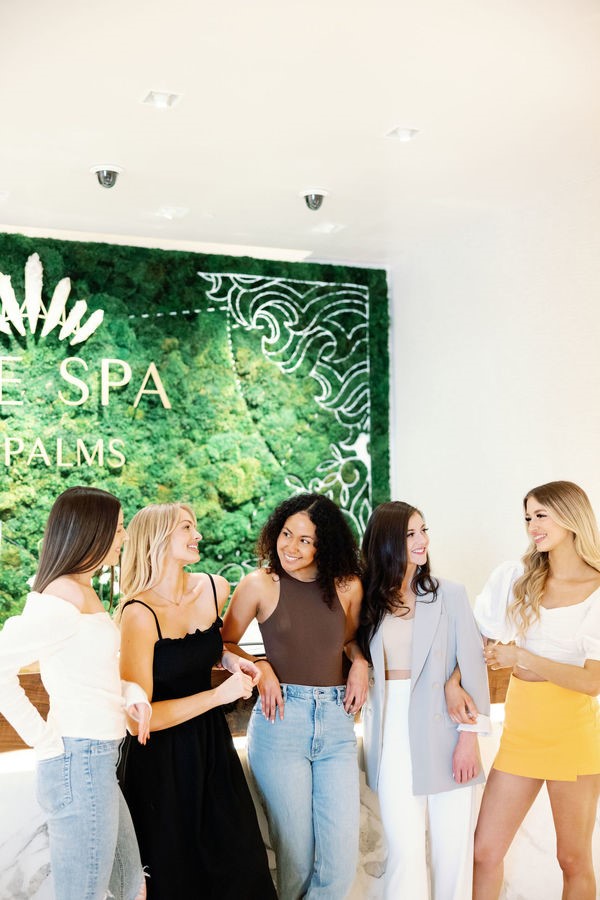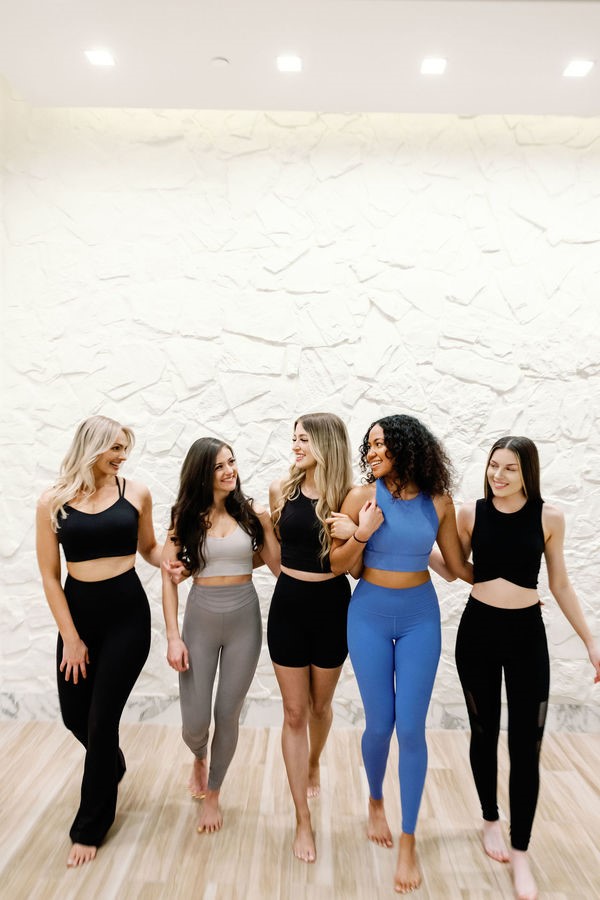 Other signature services perfect for the season include the Aromatherapy Massage, a customized aromatherapy medium-pressure massage that leaves muscles relaxed and the mind rejuvenated, Palms Signature Body Ritual, a decadent body ritual that will indulge all the body's needs and a Hyaluronic Marine Facial that replenishes hydration with an oil-free facial that gives skin an instantly plumped, smoother appearance. Includes Dr. Dennis Gross's Alpha Beta Professional Peel to reduce the fine lines around the eyes, leaving skin smooth and refreshed.
LUXURIATING FOR LOCALS
Easily accessible from the east tower free self-parking garage and free valet, Las Vegas locals receive 20% off all services along with several additional perks Monday – Thursday. Designed to provide guests with a world-class spa experience focused on personal service, approachability, and providing a highly trained staff of therapists and technicians, The Spa & Salon at Palms offers treatments and experiences for every need. From signature massages to distinctive body treatments to nail services, hair, and make-up, fitness, and facials, discover it at The Spa & Salon at Palms. Even more, The Spa & Salon offers gift cards, the perfect way to give the gift of "me time."
About Trilogy Spa Holdings
Trilogy Spa Holdings (Trilogy) is a professional boutique wellness & lifestyle consulting and management company dedicated to creating and operating the most innovative, service-centric and performance optimized branded spas in the hospitality, club and residential industries. Built on a foundation of experienced spa operators, healthcare professionals, beauty and hospitality industry veterans, Trilogy is the critical management link between hospitality companies, integrated medical and wellness services and luxury beauty brands. For more information please visit: www.trilogyspaholdings.com
About Palms Casino Resort
Palms Casino Resort is making history as the first resort in Las Vegas fully owned and operated by a Native American Tribe. Palms Casino Resort features two distinct towers with 766 hotel rooms and suites, a diverse mix of bars, restaurants, live entertainment venues, and immersive lifestyle experiences across a 95,000-square-foot reimagined casino. Offering free valet and self-parking, the resort also includes over 190,000 square feet of meeting, convention, and event space; the Pearl, a 2,500-seat theater; an expansive pool, The Spa & Salon at Palms; a wedding chapel; the Brenden Theatre 14-screen cinema and nearly 600 units at Palms Place condominiums.
Palms is located just west of the center of the Las Vegas Strip off I-15 on Flamingo Road. Palms Casino Resort is owned by The San Manuel Gaming and Hospitality Authority ("SMGHA") an affiliate of the San Manuel Band of Mission Indians. For more information visit http://www.palms.com/ or the Palms Press Room. Follow Palms on social media Facebook Twitter Instagram.
Summary
Article Name
Spa'rty On and Spring Specials at The Spa & Salon at Palms
Description
Spa'rty On and Spring Specials at The Spa & Salon at Palms