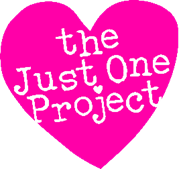 THE JUST ONE PROJECT PRESENTS "ON CLOUD WINE,"
HONORING JERRY STANLEY: SATURDAY, MAY 20
Tickets, tables and sponsorships on sale now
WHAT: The Just One Project, Southern Nevada's largest mobile food pantry that distributes groceries to more than 20,000 food-insecure residents monthly, announces the return of its third annual premier fundraising event, On Cloud Wine, May 20.
A celebration of the nonprofit's remarkable impact in Southern Nevada, the evening will honor Jerry Stanley, president and founder of Soil-Tech. Over the last two years, Stanley has generously donated to The Just One Project's client fund, a special fund created to support unplanned expenses. For many of the organization's clients, unexpected costs often jeopardize their and their family's health and safety. During this two-year period, Stanley's contributions helped clients with medical costs, car repairs, house repairs, rental assistance and much more -anything that was needed to keep the client in a safe environment.
On Cloud Wine will include a delectable food menu, wine bar, live music, 360 degree photo booth and more. All proceeds will go towards supporting The Just One Project's programs that fight food insecurity and provide wraparound services throughout Southern Nevada. The Just One Project served more than 240,000 Southern Nevada residents last year, with 96 percent of every dollar donated going directly into programs.
Tickets, tables and sponsorships are on sale now: OnCloudWine (thejustoneproject.org). Individual seated tickets start at $250, tables of eight guests start at $2,000 and sponsorships start at $5,000. Guests must be 21 years of age and older.
WHEN: Saturday, May 20, 6 to 9 p.m.
WHERE: Private residence (address provided upon ticket purchase)
Valet parking will be available for guests
About The Just One Project
The Just One Project, a 501(c)(3) nonprofit, is Southern Nevada's largest mobile food pantry, serving more than 20,000 people monthly through the Food For All Project that focuses on bringing nutrition directly to food-insecure populations via its community markets, mobile food pantry, valley-wide pop ups and deliveries. The organization's operational model is designed for flexibility and scalability, allowing The Just One Project to nimbly meet the needs of the community as demand grows and shifts. To learn more, visit www.TheJustOneProject.org and follow us on Instagram, Facebook, TikTok and Twitter.
Summary
Article Name
THE JUST ONE PROJECT PRESENTS "ON CLOUD WINE," HONORING JERRY STANLEY: SATURDAY, MAY 20
Description
THE JUST ONE PROJECT PRESENTS "ON CLOUD WINE," HONORING JERRY STANLEY: SATURDAY, MAY 20