UNLV CROSS COUNTRY HEADS BACK TO CALIFORNIA FOR SATURDAY RACE
Rebels to compete at the UC Riverside Invitational, highlighted by Natalia Ruiz' season debut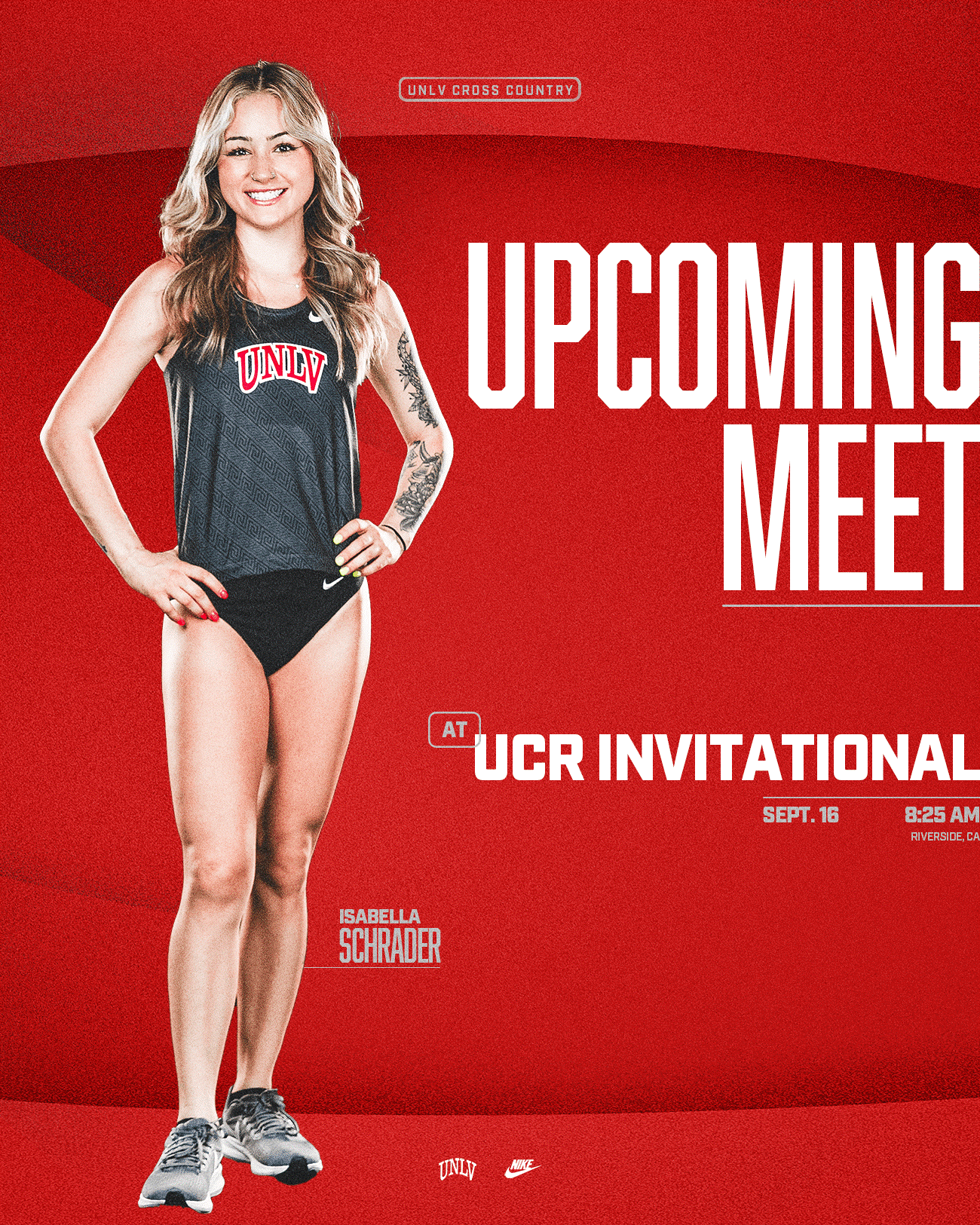 The UNLV cross country team will head back to California for its next race, Saturday, Sept. 16 at the UC Riverside Invitational in Riverside, California.
The women's 5K is scheduled to begin at 8:25 a.m. and will be held at the UCR Agricultural Operations Course.
Saturday will also mark the return of UNLV junior Natalia Ruiz. She had a stellar summer overseas in her home country of Spain where she finished first at both the Madrid Championships and Oropesa del Mar Nocturnal, second at the U23 Spanish Championships, fifth at the Madrid Autonomic Spanish Championship with her team placing first overall, and sixth at the Spanish Championship.
The Rebels, who are in their first season under new head coach Carmelita Jeter and assistant coach Adam Meyer, opened the season on Sept. 1 at the Mark Covert Classic in Brea, California, where multiple student-athletes set personal records. Fifth-year senior LaKyla Yazzie paced the team with a top-30 finish at the event.
Live meet results on Saturday may be found by clicking here.
This will be the second of four regular-season meets for the team before the Mountain West Championships, which will take place at the end of October.
Summary
Article Name
UNLV CROSS COUNTRY HEADS BACK TO CALIFORNIA FOR SATURDAY RACE
Description
UNLV CROSS COUNTRY HEADS BACK TO CALIFORNIA FOR SATURDAY RACE