CROSS COUNTRY TO COMPETE AT NCAA WEST REGIONAL FRIDAY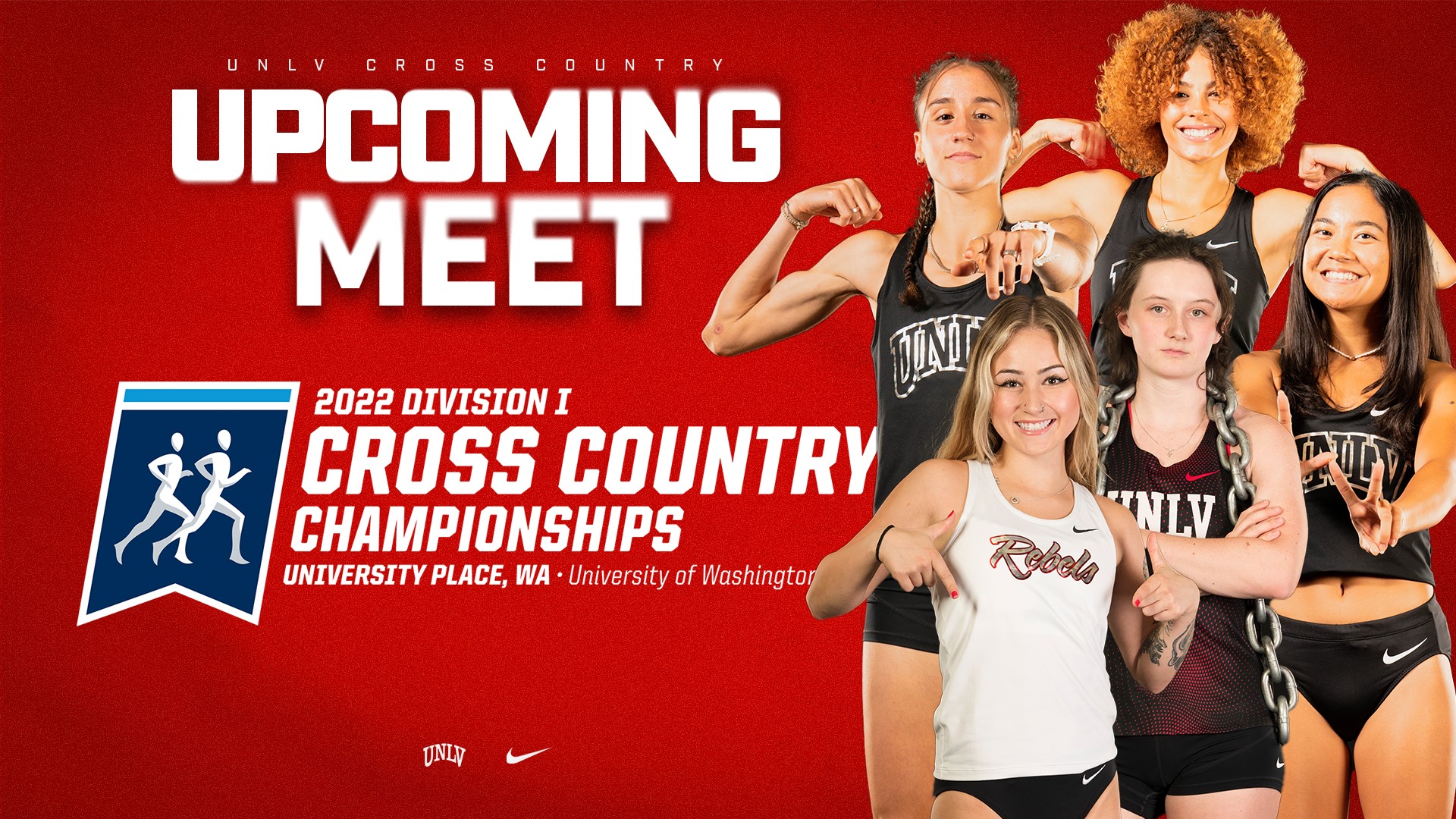 @UNLVTRACKCC | West Regionals Central | Live Results
The UNLV cross country team will compete at the 2022 NCAA DI West Regional Friday, November 11 beginning at 10 a.m. at Chambers Creek Regional Park in University Place, Washington.
The Scarlet & Gray will be competing in the women's 6k against 599 individuals from programs across the west including Pac-12's Washington State, Washington, UCLA, Stanford, Oregon State, Oregon, Cal, Arizona and Arizona State, as well as MW foes San Diego State, Fresno State and Boise State.
Sophomore standout Natalia Ruiz is coming off of a phenomenal season, the psychology major set a program record in the women's 6k (19:49.0) and took home first place in the women's 5k (18:25.4) for the second consecutive season at the Steve T. Reeder Memorial Invitational. Ruiz has her sights set on clinching a spot in the 2022 NCAA DI Cross Country Championships, which is slated for November 19 in Stillwater, Oklahoma at the Greiner Family OSU Cross Country Course.
Juniors Isabella Schrader, Mackenzie Moss and Ellen Wise will also challenge themselves as they are also vying for a Nationals berth. Freshman Abigail Danlang and sophomore Aitza Romero hope to finish strong this weekend after ending the regular season on high notes with times of 23:34.8 and 25:29.9, respectively.
NCAA CHAMPIONSHIP SELECTION PROCESS
The regionals are a crucial event within the championships selection process. The top two teams in each of the nine regional meets automatically qualify for the championships, which equates to 18 automatic qualifiers. The NCAA DI Cross Country Subcommittee will then select 13 at-large teams to fill out the 31 team field.
Individual selections are based on the first four finishers who do not belong to an automatic qualifier or an at-large team automatically advance to the championships. All four finishers have to finish in the top 25 within their region. Altogether, 36 individuals automatically qualify and two are chosen at-large, making 38 the total number of selections. The two at-large selections are the highest placing individuals at a regional that were not automatic qualifiers.
TUNE IN, WATCH & LISTEN 
Fans can follow this weekend's cross country meet through live stats and social media. Links to stats can be found online at UNLVRebels.com in the "schedule" section of the cross country page, as well as on the team's official social media channels: @UNLVtrackCC (Twitter and Instagram).
Summary
Article Name
UNLV Cross Country To Compete At NCAA West Regionals Friday
Description
UNLV Cross Country To Compete At NCAA West Regionals Friday