Vegas Wedding Chamber will offer "Vegas Marries the Military" Day on November 5
Members of the Armed Forces can share love stories to win a free wedding or vow renewal
The Las Vegas Wedding Chamber of Commerce will honor our military members by offering "Vegas Marries the Military Day" on November 5. Applications will be accepted from Aug. 1st- 21st, 2023 by applying on the website at VegasMarriesTheMilitary.com. Members of the Chamber, which includes Chapels, Resorts, and wedding professionals across Las Vegas and Clark County, will offer their services to members of the United States Armed Forces (active duty, guards/reserves, retired and veterans) by donating wedding services and other special touches. Couples need to submit an application through the website and tell The Chamber what a Las Vegas wedding or vow renewal would mean to them. More info is available at weddingchamber.vegas/lv-marries-the-military with rules posted at weddingchamber.vegas/lv-
marries-the-military-contest-rules.
"As a way to thank those who have served our country, the United States Armed Forces Committee of the Vegas Wedding Chamber and our members are honored to join forces to provide ceremonies and other special accommodations for U.S. Veterans and active and retired military servicemen & women." says Charity Joy Mills, Community Outreach Director / Events Co-Director of The Vegas Wedding Chamber.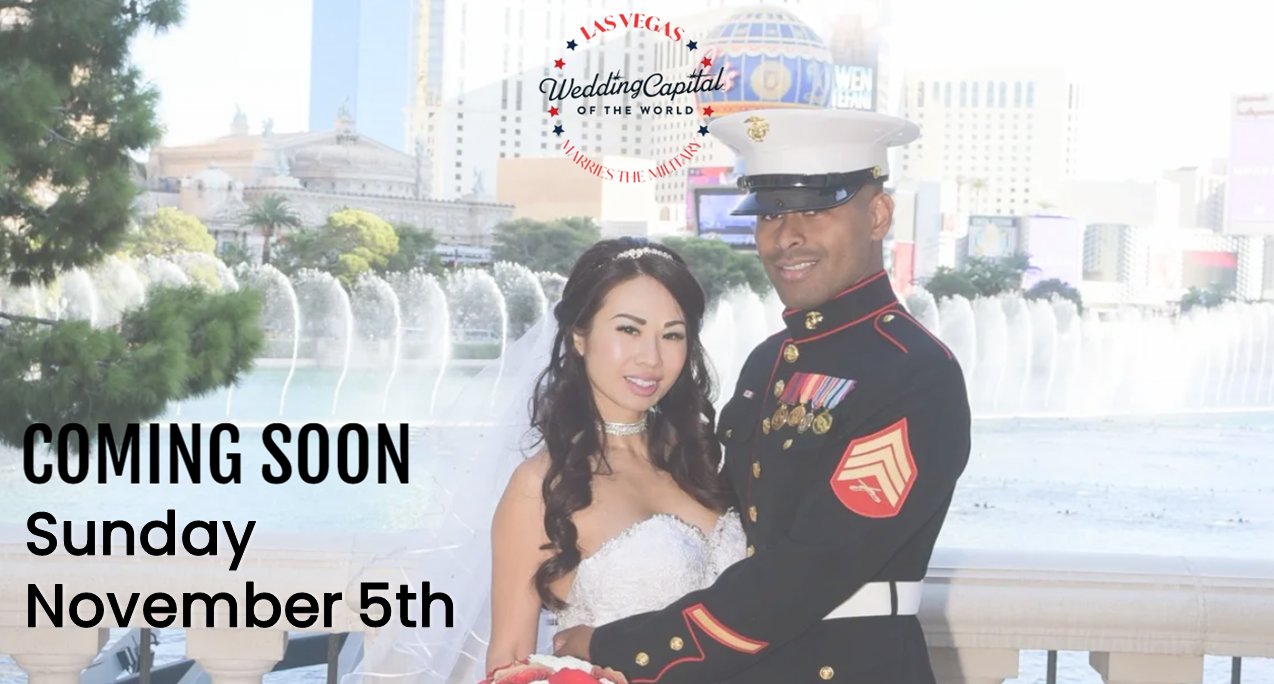 The Vegas Wedding Chamber placed a valley-wide call to action to local wedding professionals to participate and have received overwhelming support. Many supportive services include; hotels, officiants, florists, photographers etc. The local wedding industry is showing their love & support for those who love and serve our country. Las Vegas offers wedding services from its grand resorts and country clubs to an intimate chapel wedding or a ceremony in your own backyard.
Each selected, deserving couple will receive a complimentary ceremony with a traditional officiant for a legal wedding, commitment or vow renewal, flowers, photography, and other available services in order to make their wedding day truly memorable. Winning couples are welcome to invite up to 10 guests to the ceremony, and additional services will be matched to the couple upon sponsorship availability and will be determined by need, special request or compelling story submitted by the couple.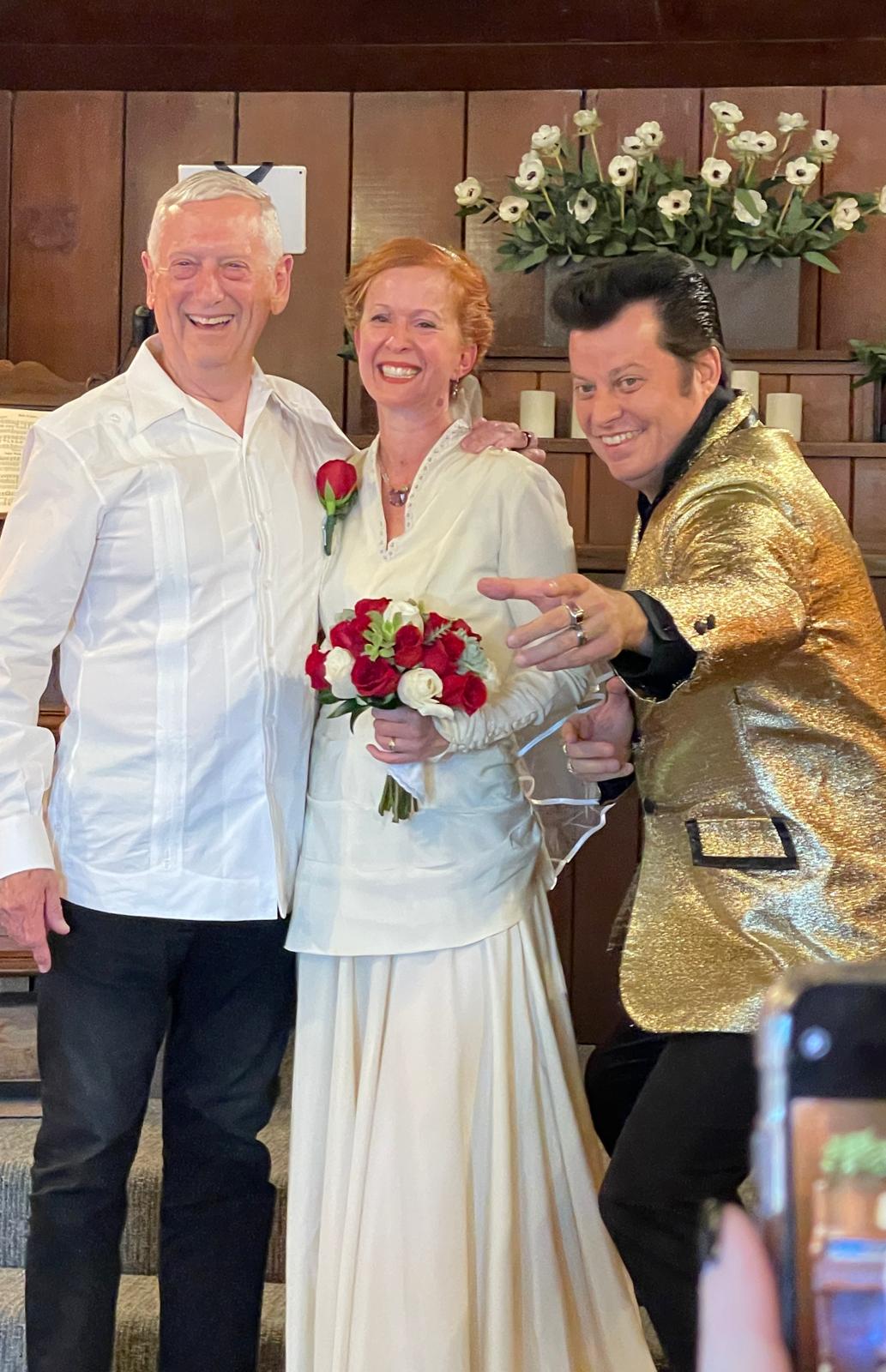 All couples planning on getting married in Las Vegas can peruse the directory of the Vegas Wedding Chamber and feel confident that members are "Certified Las Vegas Wedding Professionals" and know they are doing business with companies they can trust to fulfill their wedding dreams.
Military couples are urged to apply, tell their love story and perhaps become one of the "Lucky in Love" Couples to win a free wedding or vow renewal from the Vegas Wedding Chamber "Vegas Marries the Military" Day on November 5. Apply at VegasMarriesTheMilitary.com.
About Vegas Wedding Chamber
The Vegas Wedding Chamber is a Chamber of Commerce in Southern Nevada solely dedicated
to the promotion of the Wedding Industry in Las Vegas. As the only true Chamber of Commerce
in the United States dedicated to the Wedding Industry, we are a truly unique organization. Clark
County (where Las Vegas is located) issues more marriage licenses per year than any other
County in the U.S., making us the Wedding Capital of The World®.
Summary
Article Name
Vegas Wedding Chamber will offer "Vegas Marries the Military" Day on November 5
Description
Vegas Wedding Chamber will offer "Vegas Marries the Military" Day on November 5