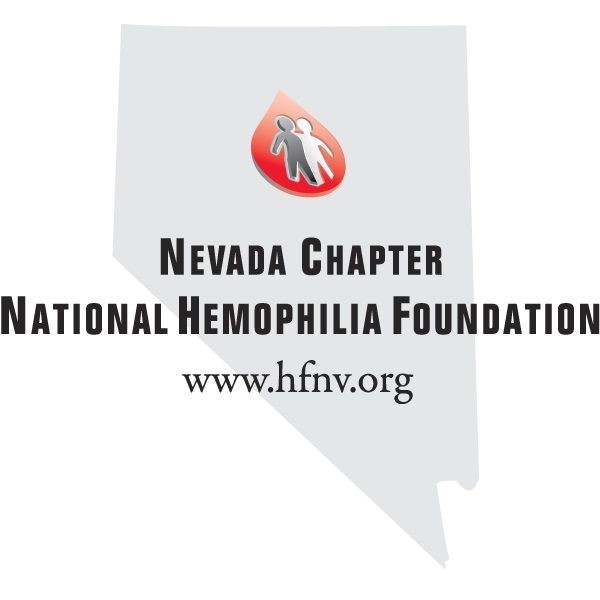 Grab a glass of red while supporting those with bleeding disorders as the Nevada Chapter of the National Hemophilia Foundation returns in-person with its 8th Annual Winter Wine Fest this January 28
Come sip, shop and support those with bleeding disorders at the Nevada Chapter of the National Hemophilia Foundation's 8th Annual Winter Wine Fest on Saturday, January 28 at 6 p.m. This is the first year since the pandemic where supporters and wine aficionados alike can join in person to support the more than 30,000 Nevadans living with bleeding disorders while sipping on great vino and bidding on luxurious auction items. All funds raised stay right here in Nevada to provide ongoing support and advocacy to local children and families living with bleeding disorders. A large portion of funds raised will go to send children and teens with bleeding disorders, along with their siblings, to a medically supervised summer camp.
Festivities at Winter Wine Fest include an unlimited wine tasting, delicious hors d'oeuvres, while the Nevada Chapter has curated an amazing silent auction, along with a wine pull, all in a fun setting on the heated patio at Bella Vita Blue Diamond. Both VIP and General Admission tickets are on sale and available now at hfnv.org.
General Admission tickets are $40 in advance or $50 at the door and include two hours of tasing a variety of wines while enjoying appetizers on the heated patio.
VIP Tickets are $75 and limited to the first 30 guests to purchase; they include early entrance to the event at 5 p.m., premium wines and hors d'oeuvres and the VIP Tasting Room and a custom Winter Wine Fest glass.
Bleeding disorders are life-threatening, debilitating, and expensive to treat. A child with severe hemophilia will spend over $200,000 annually to prevent bleeding. Some children and adults build up inhibitors to the treatment and the costs can exceed $1,000,000 per year. Failure to preventatively treat the disorder can result in prolonged painful bleeds that cause permanent and severe damage. The entire family is affected by the bleeding disorder physically, emotionally, and financially. With more than 30 years of experience, the Nevada Chapter of National Hemophilia Foundation provides programs and services to people affected by bleeding disorders so that they can better cope and can become self-advocates for themselves and/or their family.
The Nevada Chapter provides services for individuals and families living with bleeding disorders, a group of disorders that share the inability to form a proper blood clot, include hemophilia, von Willebrand disease, and rare factor disorders. Improper clotting can be caused by defects in blood components such as platelets and/or clotting proteins, also called clotting factors. Bleeding disorders are characterized by extended bleeding after injury, surgery, trauma, or menstruation. Currently, there are no cures for bleeding disorders, and treatments vary depending on their severity. For some bleeding disorders, there are clotting factor concentrates that can be infused prophylactically or on-demand at home, to prevent or treat bleeds. The Nevada Chapter partners with the Hemostasis and Thrombosis Center of Nevada, other agencies, and medical professionals to provide programs and services unique to those with bleeding disorders to best meet their needs.
Winter Wine Fest is 6-8 p.m. on Saturday, January 28 at Bella Vita Blue Diamond's outdoor heated patio located at 4965 Blue Diamond Rd. just west of Decatur Boulevard. Tickets and sponsorships for Winter Wine Fest are available now by visiting hfnv.org and visiting the events section. Guests can also email [email protected].
About the Nevada Chapter of the National Hemophilia Foundation
Founded in 1990, the Nevada Chapter of the National Hemophilia Foundation is dedicated to finding cures for inheritable blood disorders and addressing and preventing the complications of these disorders through research, education, and advocacy enabling people and families to thrive. Donations stay right here in Nevada, providing family services, youth development, and emergency funds to help patients reach a productive, pain-free and independent future. More than 300 volunteers annually support more than 30 programs and events like Camp Independent Firefly and the Unite for Bleeding Disorders Walks. Additional information on the Nevada Chapter can be found at www.hfnv.org and social media @NevadaNHF on Instagram or Twitter and @NHFNV on Facebook.
Summary
Article Name
Winter Wine Fest returns Jan. 28 benefitting the NV Chapter of the National Hemophilia Foundation
Description
Winter Wine Fest returns Jan. 28 benefitting the NV Chapter of the National Hemophilia Foundation