AMERICAN ROCK BAND BUCKCHERRY TO PERFORM DURING ANNUAL RACEJAM CONCERT AT FREMONT STREET EXPERIENCE SATURDAY, MARCH 5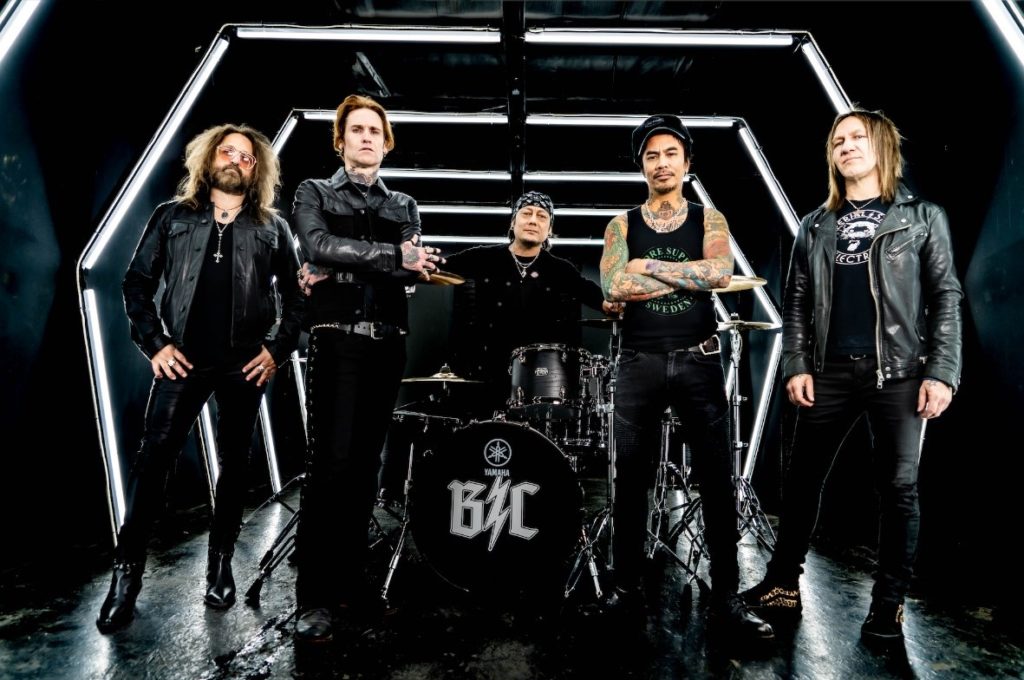 Fremont Street Experience, the five-block entertainment district located in historic downtown Las Vegas, will celebrate NASCAR Weekend with free, non-stop live entertainment and a high-energy performance by  Buckcherry on Saturday, March 5 beginning at 9 p.m. on 3rd Street Stage.  Fans in attendance will hear their biggest crossover hit, "Crazy Bitch," their first Billboard Hot 100 top ten hit, "Sorry" as well as songs from their ninth studio album Hellbound that was released last year.
The spring 2022 NASCAR Weekend begins at Las Vegas Motor Speedway with the NASCAR Camping World Truck Series race on Friday, March 4. The NASCAR Xfinity race will take place on Saturday, March 5 and the NASCAR Cup Series race will run on Sunday, March 6.
The annual RaceJam celebration is open to fans of all ages with no charge for admission. For more information and a full calendar of nightly entertainment at Fremont Street Experience, visit www.vegasexperience.com.
About Fremont Street Experience
Fremont Street Experience, a six-block entertainment district located in historic downtown Las Vegas, is an open-air promenade of gaming, dining, entertainment, and shopping. Fremont Street Experience offers free live entertainment on three stages 365 days per year and features Viva Vision, the world's largest single video screen – 1,500 feet long, 90 feet wide and suspended 90 feet above the urban pedestrian mall. In partnership with the City of Las Vegas and the Las Vegas Conventions and Visitors Authority, the $32 million renovation to the iconic Viva Vision screen illuminates downtown Las Vegas with 16,433,152 pixels and 5,000 Nits, making it seven-times brighter than the existing canopy with four-times the resolution allowing the screen to be seen 24 hours a day for the first time in its existence. The one-of-a-kind venue is also home to SlotZilla, a unique zipline attraction featuring an 850-foot Zipline and 1,750-foot Zoomline, taking riders from a 12-story slot-machine-themed platform to fly under the iconic Viva Vision canopy. With direct pedestrian access to eight of Fremont Street's world-renowned casino hotels, more than 70 restaurants and specialty retail kiosks, Fremont Street Experience attracts more than 24 million annual visitors. For more information about Fremont Street Experience, please visit www.vegasexperience.com.
"Like" Fremont Street Experience on Facebook: facebook.com/FSE89101
"Follow" Fremont Street Experience (@FSELV) on Twitter: twitter.com/FSELV
"Follow" Fremont Street Experience (@FremontStreet) on Instagram: Instagram.com/fremontstreet
Summary
Article Name
AMERICAN ROCK BAND BUCKCHERRY TO PERFORM DURING ANNUAL RACEJAM CONCERT AT FREMONT STREET EXPERIENCE SATURDAY, MARCH 5
Description
AMERICAN ROCK BAND BUCKCHERRY TO PERFORM DURING ANNUAL RACEJAM CONCERT AT FREMONT STREET EXPERIENCE SATURDAY, MARCH 5