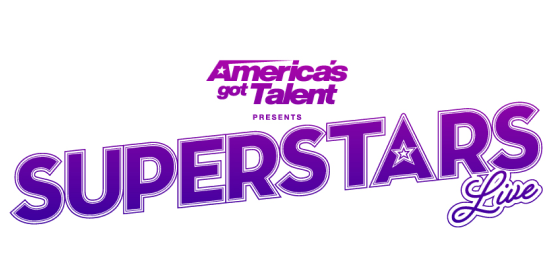 AMERICA'S GOT TALENT PRESENTS SUPERSTARS LIVE
AT LUXOR HOTEL AND CASINO REVEALS SENSATIONAL NEW ACTS FOR PERFORMANCES
BEGINNING WEDNESDAY, DEC. 21
New Cast Members, New Name For Star-Studded Spectacular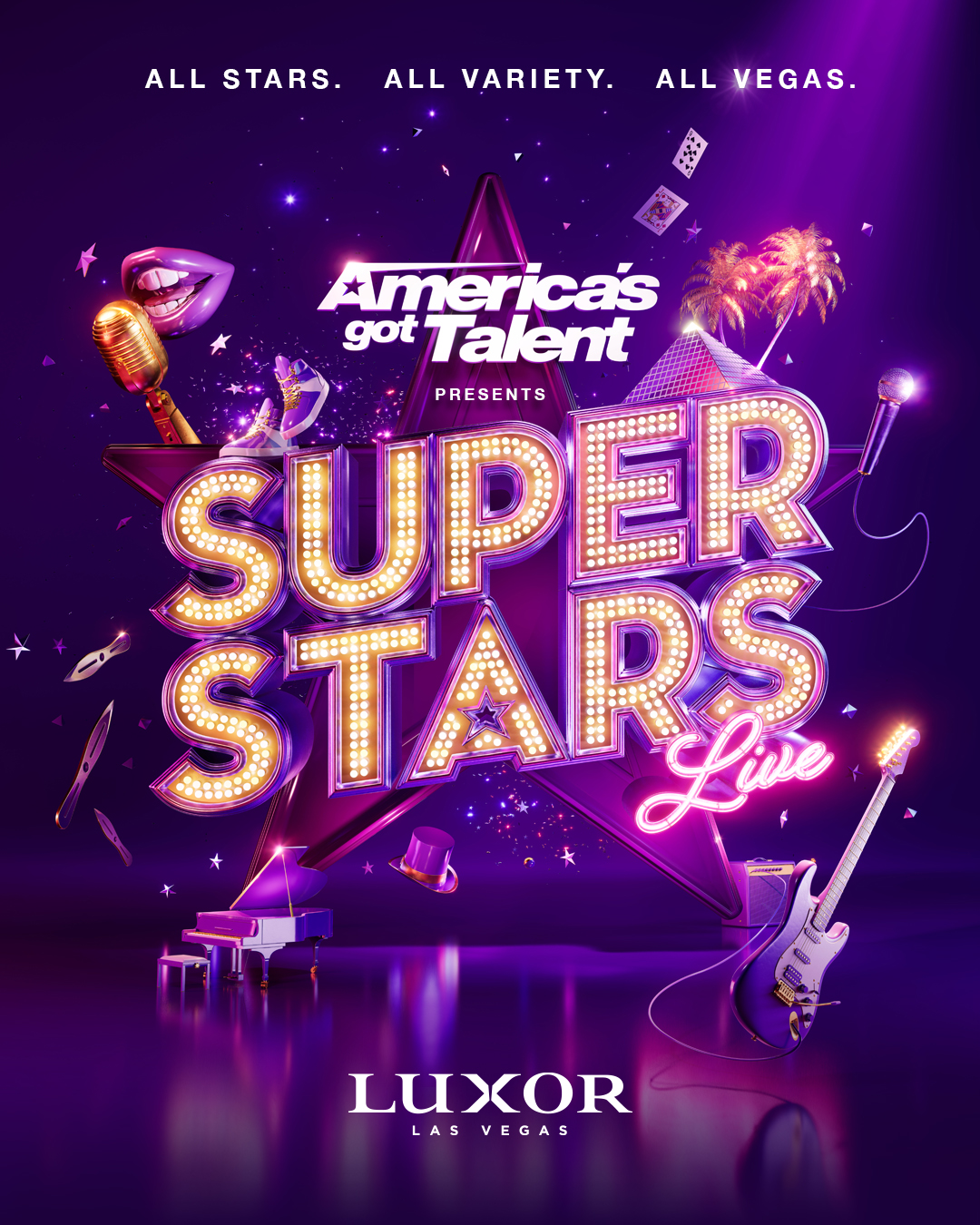 Following an incredibly successful first year entertaining America's Got Talent fans inside Luxor Theater at Luxor Hotel and Casino, the newly christened America's Got Talent Presents SUPERSTARS Live will usher in 2023 with jaw-dropping new talent joining a selection of current headliners when it returns Wednesday, Dec. 21.
"This is a dream come true," said Kodi Lee, America's Got Talent Presents SUPERSTARS Live entertainer. "I can't wait to perform with my new friends. Heck yeah!"
America's Got Talent Presents SUPERSTARS Live pairs current showstoppers such as Kodi Lee, Deadly Games, Light Balance and The Silhouettes with new cast members including:
Celia Munoz – singing ventriloquist who stunned the judges and live audiences with her performances on Season 17 of America's Got Talent television show.
Pack Drumline – Season 17 semi-finalist drum and percussion group who received a standing ovation from all four judges for its unforgettable audition.
Mervant Vera – rapping magician from Season 17 who left the judges in awe each week with his effortless and inspiring performances.
Aidan Bryant – breathtaking aerialist who finished second in Season 16 and will be competing in the upcoming season of America's Got Talent: All-Stars, scheduled to premiere in January.
Week-long guest appearances by previous "Got Talent" franchise Superstars will be a consistent theme of the year's performance schedule.
The all-star lineup is an extraordinary ensemble of past winners, finalists, golden buzzer acts and fan-favorite performers who will dazzle audiences throughout the new year.
America's Got Talent Presents SUPERSTARS Live will perform Wednesday, Dec. 21 through Friday, Dec. 30 at 6 p.m. and 8:30 p.m. and Saturday, Dec. 31 at 4:30 p.m. and 7 p.m., dark Tuesday, Dec. 27. Beginning Sunday, Jan. 1, the cast will perform Wednesdays, Saturdays and Sundays at 6 p.m. and 8:30 p.m. with shows Thursdays and Fridays at 7 p.m., dark Mondays and Tuesdays.
Tickets starting at $49, plus tax and applicable fees, are now on sale and can be purchased at MGMResorts.com, Luxor.com and America's Got Talent Presents SUPERSTARS Live.com or by visiting any MGM Resorts International box office. An exclusive "America's Got Talent Presents SUPERSTARS Live" VIP Meet & Greet" package, starting at $159, features a meet and greet with select cast members and more.
About Luxor Hotel and Casino
One of the most iconic hotels on The Strip, the Luxor pyramid invites curiosity while the inside rewards visitors with equal parts excitement and intrigue. The resort features a wide variety of entertainment including international phenomenon Blue Man Group, the hilarious comedy of Carrot Top, the provocative adult revue FANTASY, and the ultimate competition gaming and entertainment venue HyperX Esports Arena. Luxor is owned by MGM Resorts International (NYSE: MGM). For more information and reservations, visit Luxor.com, call toll free at (877) 386-4658, or find us on Instagram, Facebook and Twitter.
About Fremantle
Fremantle is one of the world's largest and most successful creators, producers and distributors of Entertainment, Drama & Film and Documentaries.
Operating in 26 territories we are a proudly independent group of content creators. We produce and deliver high-quality multi-genre IP including some of the biggest entertainment formats, most watched international dramas, award winning films and hard-hitting documentaries, amplifying local stories on a global scale.
From Too Hot To Handle to The Mosquito Coast, Password to Bones and All, The Farmer Wants A Wife to 'Got Talent', Family Feud to My Brilliant Friend and The Investigation to Arctic Drift, our focus is simple – we create and deliver irresistible entertainment.
We are also a world leader in digital and branded entertainment with more than 480 million fans across 1,600 social channels and over 40 billion views per year across all platforms.
Fremantle is part of RTL Group, a global leader across broadcast, content and digital, itself a division of the international media giant Bertelsmann.
For more information, please visit Fremantle.com, follow us @FremantleHQ or visit our LinkedIn and Facebook pages.
Summary
Article Name
AMERICA'S GOT TALENT PRESENTS SUPERSTARS LIVE AT LUXOR HOTEL AND CASINO REVEALS SENSATIONAL NEW ACTS FOR PERFORMANCES BEGINNING WEDNESDAY, DEC. 21
Description
AMERICA'S GOT TALENT PRESENTS SUPERSTARS LIVE AT LUXOR HOTEL AND CASINO REVEALS SENSATIONAL NEW ACTS FOR PERFORMANCES BEGINNING WEDNESDAY, DEC. 21