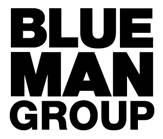 BLUE MAN GROUP DEBUTS ALL NEW ENERGY-INFUSED SHOW
FEATURING SPECIAL GUESTS, ELECTRIFYING MUSIC AND THEIR SIGNATURE MAYHEM
WITH THE HOLLYWOOD BOWL ORCHESTRA AT THE HOLLYWOOD BOWL, SEPT. 6 – 7
Blue Man Group, the world-wide entertainment phenomenon, unveils the world premiere of an all new, never-seen-before orchestral concert featuring wild collaborations with the Hollywood Bowl Orchestra, special guests, virtuoso musical pieces and mayhem on the grandest scale at the Hollywood Bowl in Los Angeles, on Friday, Sept. 6 and Saturday, Sept. 7 at 8 p.m.
The luminescent-infused performance will be a colorful and interactive celebration of art and music as it takes guests on an indescribable journey that only Blue Man Group can offer in one of the world's largest natural amphitheaters and most iconic performance venues. The Hollywood Bowl will be utterly transformed, courtesy of cutting edge video mapping by Obscura Digital, into a fully-immersive Blue Man Group experience from the moment guests enter the space. Blue Man Group will invade the legendary amphitheater, alongside the Hollywood Bowl Orchestra, its world-renowned Principal Guest Conductor Thomas Wilkins, and the Blue Man Group band, for a multi-sensory, never-before-experienced show. Combining their iconic style and unique instruments, the blue trio will be joined by the massive (more than 80-piece) Hollywood Bowl Orchestra in exhilarating new arrangements of their own signature melodies, as well as their singular take on some of the classical music world's best known pieces. The show will also feature the debut of brand new instruments conceived and designed by the mad scientist minds of Blue Man Group.
During a special performance, Blue Man Group will be joined by the wildly popular and Grammy-nominated Brazilian band Monobloco. As an extension of their recent collaboration at Carnival in Rio de Janeiro, Blue Man Group will transport patrons to the streets of the world-famous festival by combining their unique percussive instruments with Monobloco's cultural-inspired sounds of samba-rock and funk. The wild collaboration will propel audience members into an infectious musical celebration.
In addition to Monobloco, Blue Man Group will be joined onstage by a once-in-a-lifetime array of special guests, including two-time Grammy-nominee Tracy Bonham, multi-talented recording artist Butterscotch, famed Venice Beach Boardwalk performer/artist Harry Perry, and a list of internationally acclaimed master-musicians including Natsuki Tamura (didgeridoo), Brian Wolff (tuba), Janeen Rae Heller (musical saw), William Zeitler (glass armonica), Charles Richard Lester (theremin), Arjuna (California throat singer), Ronobir Lahiri (sitar), Sara Leib (scat singer), the Los Angeles Police Emerald Society Pipes and Drums, and more!
In classic Hollywood Bowl style, the evening will climax with a dazzling fireworks display, thrillingly underscored with a brand new Blue Man Group composition.
Founded by Chris Wink, Phil Stanton and Matt Goldman, Blue Man Group is well known for its popular theatrical shows that combine music, comedy and multimedia elements to produce a dynamic, ever-changing and euphoric form of entertainment. The blissful party atmosphere created at its live performance has become a trademark of Blue Man Group. To date, more than 25 million people across the globe have shared in the joys of a Blue Man Group experience.
Tickets are on sale now for Blue Man Group at the Hollywood Bowl and start at $17 (plus applicable service fees). Tickets can be purchased at www.blueman.com/hollywood-bowl, www.hollywoodbowl.com/blueman, www.ticketmaster.com, via phone at 323.850.2000 or 800.745.3000, in person at the Hollywood Bowl Box Office, and all Ticketmaster locations.
ABOUT BLUE MAN GROUP
Having utterly redefined the term "live entertainment," Blue Man Group (like all great icons) continues to reinvent itself. The wildly popular show now combines signature moments with breathtaking new pieces that simultaneously employ and skewer today's cutting edge technology. It makes for an explosive – and dare we say life-changing? – evening of entertainment. Since founders Chris Wink, Phil Stanton and Matt Goldman, presented the first iteration of Blue Man Group twenty five years ago, more than 25 million people across the globe have seen a live Blue Man Group performance. Blue Man Group's wildly successful rock concert arena tour, Megastar World Tour, visited nearly 300 cities across the United States and performed in over 10 countries and has been experienced by over 2 million people. Blue Man Group's debut album, Audio, not only went Gold but also garnered a Grammy nomination. Today, Blue Man Records is prolific in recording albums, producing DVDs and documentaries and collaborating on the scores of hit television shows and major motion pictures. Blue Man Group can currently be seen in Boston, Chicago, Las Vegas, New York City and Orlando.
ABOUT BLUE MAN GROUP LAS VEGAS
Blue Man Group, the world-renowned entertainment phenomenon, has turbo charged its newest production on the Las Vegas Strip. The mega-enhanced show is a thrilling, energy infused performance that is incredibly engaging and ridiculously funny. Born of the creative urge to explore the unknown, Blue Man Group is an explosion of color, humor, music and technology that comes to life every night at Monte Carlo Resort and Casino. To kick off each night, Blue Man Group offers a glimpse into their world with a free Procession, an energetic and interactive luminescent parade that makes its way across the casino floor at 6:15 p.m. (excluding dark days).
For more information or to purchase tickets, visit the Blue Man Group box office, any MGM Resorts International ticketing outlet, www.blueman.com/lasvegas or call 1.800.blueman. Fans can also keep up with the latest Blue Man Group Las Vegas news and events via Facebook at www.facebook.com/bluemangroup or Twitter at www.twitter.com/BMGVegas.
ABOUT HOLLYWOOD BOWL
One of the largest natural amphitheaters in the world, with a seating capacity of nearly 18,000, the HOLLYWOOD BOWL has been the summer home of the Los Angeles Philharmonic since its official opening in 1922, and is home to the best and brightest in all genres of music. It remains one of the best deals in Los Angeles; to this day, $1 buys a seat at the top of the Bowl for many of the Los Angeles Philharmonic's concerts. The venue offers something for everyone, from its sizzling summer evening concerts to the daytime summer arts festival for children, "SummerSounds: Music for Kids at the Hollywood Bowl," now in its 44th season. In February 2013, the Hollywood Bowl was named Best Major Outdoor Concert Venue for the ninth year in a row at the 24th Annual Pollstar Concert Industry Awards. The Hollywood Bowl (www.HollywoodBowl.com) has become synonymous with summer in Southern California.