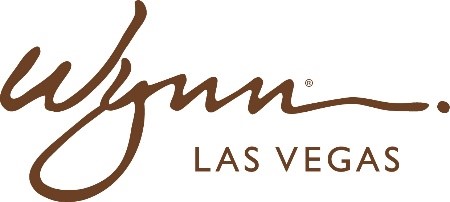 CELEBRATE LOVE'S BIG DAY AND FOOTBALL'S BIG GAME AT
WYNN LAS VEGAS
The resort announces game day celebrations and romantic dining experiences
It's the season of love and football and Wynn Las Vegas is celebrating with exciting offerings for the Big Game and Valentine's Day. Get ready for the play-by-play of game day favorites to celebrate America's favorite pastime on Sunday, February 13, followed by a special evening out on the town at one of Wynn's signature restaurants on Monday, February 14.
Happenings across the resorts include:
Big Game Celebrations – Sunday, February 13
Allegro
Executive Chef Enzo Febbraro of Allegro will be celebrating the Big Game with a touch of Italian flair. Allegro's big screens will be complemented by a menu of all-you-can-eat game day favorites like Mac & Cheese with cheddar cheese and breadcrumbs, Chicken Wings with Frank's Red Hot served with ranch or blue cheese dressing, and Allegro's signature Margherita and Pepperoni Pizzas. The $225 per person menu also includes Italian classics like Rice Arancini with veal and pork Bolognese, smoked mozzarella, and peas as well as Tiramisu.
Buffet
Everyone's favorite all-you-can-eat experience invites guests to feast surrounded by big screens in a special VIP seating area. The $225 per person package includes unlimited visits to The Buffet and endless pours of select wine, beer, or buffet cocktails. The menu will feature an array of special dishes including Red Bliss Potato Salad, Mini BLT Sliders, Mini Philly Cheese Steaks, Pulled Pork Tater Tot Nachos, Southwestern Egg Rolls, and more.
Charlie's Bar + Grill
From kick off to the final whistle, guests can enjoy a prime game day location at Charlie's Bar & Grill. The $380 per person package includes endless drinks from the select beverage list and game time classics like Silver + Black Nachos with queso blanco, house made chorizo, black beans, jalapenos, bell peppers, picked Fresno peppers, pico de gallo, and jalapeno crema; Wagyu Meatball Sub with house made marinara, sliced provolone, toasted on a garlic baguette; Birria Tacos with a white corn tortilla, cheddar cheese, white onion, cilantro, and lime wedges; and Chocolate Dipped Mini Cookie Sandwiches.
Eastside Lounge
Tailgate in style at Encore's ultra-chic lounge, surrounded by big screen TVs, with a $225 per person all-you-can-eat feast of gridiron favorites plus limited drinks from a select beverage list. The menu includes savory bites like Parmesan Herb Fries with ketchup and ranch; Cream Cheese Jalapeno Poppers with a sriracha ranch dipping sauce; Pulled Pork Sliders with tangy coleslaw, pineapple bourbon barbecue sauce, sweet butter pickle chip, Hawaiian roll; Pigs in a Blanket lil smokies inside a puff pastry with honey mustard dipping sauce; plus a Tasty Treat Basket filled with brownie bites, rice crispy squares, and assorted cookies.
La Cave Wine & Food Hideaway
With an impressive lineup of bottomless bar offerings and game day bites, La Cave will start the celebration with limitless butlered service at $175 per person with flowing libations for an additional $99 per person. Menu highlights include Short Rib Tacos with avocado crema, tomato, cilantro; Shaved Mexican Street Corn with tajin and crema; Chicken Wings coated with frank's hot sauce; Mini Chicken Gyros with tzatziki and pear chutney; and Ahi Tuna Poke with avocado, cilantro, and spicy mayo.
Lobby Bar
Encore's Lobby Bar offers the perfect atmosphere for enjoying the Big Game with two all-you-can-eat packages featuring limitless drinks from a select beverage list. The $200 per person well package includes spirit options like Jack Daniels, Absolut, and Sauza Blue, while the $225 premium package features upgrades like Johnnie Walker Black, Grey Goose, and Patron as well as FIJI and Redbull. Both menus include game day bites like Warm Tortilla Chips with fire roasted salsa; Pretzel Bites with Guinness white cheddar cheese sauce; Buffalo Chicken Wings with carrot and celery sticks and the choice of blue cheese or ranch dressing; and Beef Sliders stuffed with grilled onions, pickles, American cheese, inside a challah bun.
Intrigue
Take in the biggest football game of the year at Intrigue, which will be converted into the ultimate Big Game Viewing Party on Sunday, February 13. The space will offer a spirited atmosphere for fans with flat-screen TVs, a projector, games like cornhole and beer pong, VIP bottle service, food and beverage packages, and gameday giveaways. Culinary offerings include Prime Rib Chili, Warm Pretzel Sticks, Chicken Wings, Hot Dogs, and Wynn Field Club's beloved Ice Cream Sandwiches. Football enthusiasts looking for an exclusive VIP experience can reserve a private lounge for up to 20 guests complete with a customizable menu. Doors for the Big Game Viewing Party open at 1 p.m. and fans must be 21+ years of age to attend. For more information and to make reservations, please visit wynnsocial.com.
XS Nightclub
Celebrate Big Game weekend at the famed XS Nightclub with a lineup of acclaimed artists. On Friday, February 11 the dynamic artist, Kygo, takes the stage followed by the award-winning DJ, Marshmello, on Saturday, February 12. To round off game day festivities, get hyped with FAED and special guest Kim Lee on Sunday, Feb. 13. Guests can enjoy the vibrant atmosphere of the indoor/outdoor venue with general admission or enhance the experience with VIP table reservations. For more information and to make reservations, please visit wynnsocial.com.
Valentine's Day – Monday, February 14
Sweep that special someone off their feet with a romantic evening at Wynn Las Vegas. Decadent prix fixe menus and specials by renowned chefs will make a lasting impression.
Valentine's Day Cocktail Special
Resort mixologist Mariena Mercer Boarini celebrates the spirit of love with Love Thy Selfie, a sparkling cocktail of lychee-infused Haku Vodka, French Passionfruit liqueur, strawberry pink peppercorn sour, and Courtage Rose' Champagne. The cocktail is available at Overlook Lounge, Eastside Lounge, Lobby Bar, Parasol Down, Terrace Pointe Café, Jardin, Red 8, Allegro, Wazuzu, and several fine dining outlets.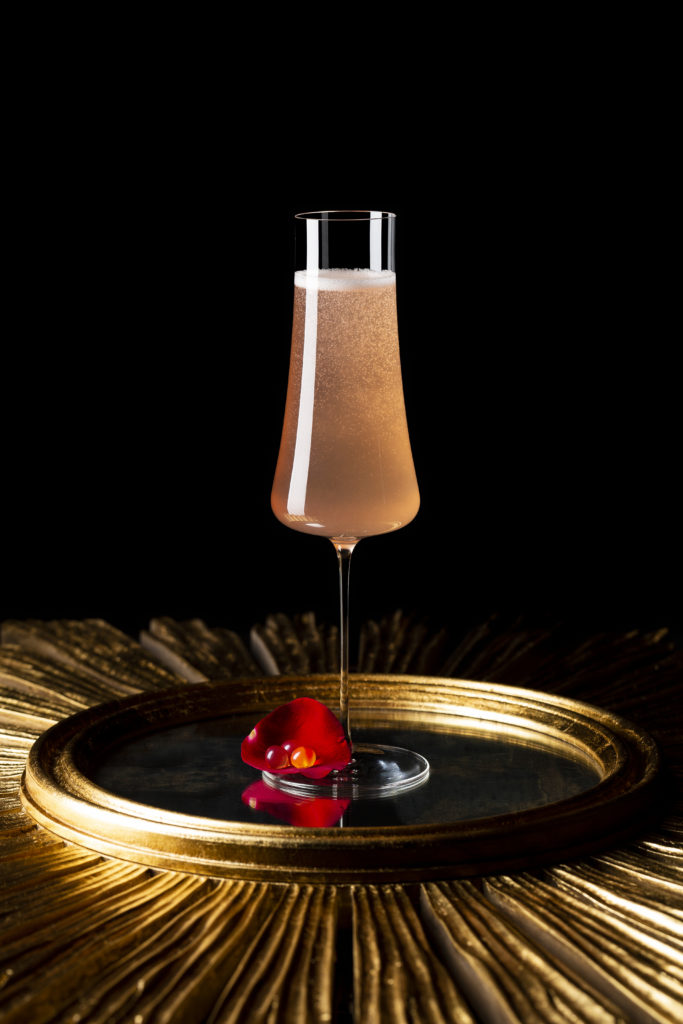 Allegro
Enjoy the complete a la carte menu of Italian American classics in addition to Executive Chef Enzo Febbraro's Valentine's Day specials like Lobster Ravioli with seafood ragu; Allegro Surf & Turf Grilled Beef Filet and Colossal King Crab served with asparagus and a prosecco and black truffle sabayon sauce; and for dessert Frozen Crème Fraiche Parfait with a vanilla almond sponge cake with raspberry sorbet and meringue kisses.
Delilah
Wynn's most exclusive dining experience will present a Valentine's Day prix fixe menu with elevated favorites and signature staples. For the appetizer, guests will have the choice of the Ahi Tuna Tiradito with yuzu citrus, Hass avocado, red jalapeno, ginger, crispy plantains; Delilah's Famous Chicken Tenders with spicy barbeque and buttermilk ranch; or the King Crab Caesar with Belgian endive, caper aioli, Parmigiano Reggiano, fresh lemon, herbed breadcrumbs. Entrée choices include Chicken & Dumplings with Bobo Farms chicken, rainbow carrots, vin jaune, and nana's dumplings; Fettucine Alfredo with house made pasta, parmesan fondue, fresh black truffle, and black garlic bread; Filet Mignon featuring Double R Ranch black angus and signature steak sauce; Wagyu Flat Iron, Snake River Farms gold grade with signature steak sauce; Delilah "Fish & Chips" with potato crusted dover sole, crushed English peas, pommes souffle, malt vinegar beurre blanc, and classic tartar sauce; plus a side of Macaroni Gratinee with mimolette cheese fondue and black truffle bechamel for the table. Guests will finish the meal with My Other Half, dueling cakes of milk chocolate with passionfruit and dark chocolate with salted caramel and hazelnut. This prix fixe menu is $185 per person.
Jardin
In addition to Jardin's complete a la carte menu, the restaurant will also serve celebratory Valentine's Day specials including Chocolate Chip Red Velvet Pancakes on a vanilla cloud with macerated strawberries and crème anglaise; Surf and Turf Benedict made with Maine lobster, filet of beef, spinach, bearnaise, and hashed browns; and Seafood Fettuccine featuring squid ink fettuccine, Maine lobster, mussels, and clams.
Lakeside
Enjoy pure bliss and imagination at Lakeside with Valentine's Day specials like Yellowtail Crudo with yuzu aioli, radish, cilantro, crispy shallots; Surf and Turf Snake River Farms Short Rib & Tiger Prawns served with sweet and sour onions, truffle potato puree, and bordelaise; and The Way You Look Tonight, a dark chocolate mousse with chocolate sable, raspberry gel, milk chocolate namelaka, and raspberry sorbet that offers a musical surprise for diners. Lakeside's complete a la carte menu will also be offered.
Sinatra
Executive Chef Theo Schoenegger will feature a very special prix fixe Valentine's Day menu featuring some of Sinatra's all-time favorites for $145 per person. Guests may start with a delicious antipasto like the Insalatina dell' Imperatore, a Caesar salad with anchovy, Parmigiano Reggiano, and croutons; Panzanella de Granchio, jumbo lump crab meat, brioche croutons, tomato, cucumber, and tomato fonduta; Caramelle, candy shaped pasta filled with butternut squash, amaretto cookie crumble, brown butter, and sage; and Agnolotti, duck and foie gras filled small pockets with red wine and foie gras emulsion. Entree choices include Pesce San Pietro, sauteed John Dory, potato gnocchi, asparagus tips, and lemon caper butter sauce; Branzino, grilled Mediterranean sea bass with seasonal vegetables, yellow pepper coulis, and salsa verde; Filetto, beef tenderloin, chive mashed potatoes, braised sweet and sour cippolini, and red wine sauce; Veal Parmigiana, thinly pounded veal chop, melted mozzarella, and pomodoro sauce; and Anatra Rohan, duck breast, caramelized endive, orange reduction. Guests can finish the evening with choice of dessert like Cappello Valrhona, dark chocolate mousse fedora with Jack Daniel's panna cotta; Limone Lemoncello, vanilla bean mousse, hazelnut, lemon marmalade, and raspberry sorbet; or Carmel Budino, a caramelized puff pastry with whiskey caramel sauce, vanilla gelato, and cinnamon apple chips.
SW Steakhouse
The complete a la carte menu will be available along with Valentine's Day specials like East and West Coast Oysters with rosé and mint granita; Crudo Tasting of Ahi Tuna and Yellowtail with sesame puff rice, avocado, and citrus ponzu; Surf & Turf Prime Cowboy Ribeye and King Crab Rockefeller with crispy onions and horseradish hollandaise, which serves two; and Chocolate Sensation a milk chocolate cremeaux with white chocolate Namelaka and dark chocolate ice cream.
For more information and to make reservations, please call 702-770-DINE.
ABOUT WYNN LAS VEGAS
Wynn Resorts is the recipient of more Forbes Travel Guide Five Star Awards than any other independent hotel company in the world and in 2021 was once again honored on FORTUNE Magazine's World's Most Admired Companies list for the thirteenth time. Wynn and Encore Las Vegas consist of two luxury hotel towers with a total of 4,748 spacious hotel rooms, suites and villas. The resort features approximately 194,000 square feet of casino space, 20 signature dining experiences, 11 bars, two award-winning spas, approximately 560,000 square feet of meeting and convention space, approximately 160,000 square feet of retail space as well as two showrooms, two nightclubs, a beach club and recreation and leisure facilities, such as the recently renovated Wynn Golf Club and 18-hole, 129-acre championship golf course. For more information on Wynn and Encore Las Vegas, visit press.wynnlasvegas.com.
Summary
Article Name
Celebrate Love's Big Day and Football's Big Game at Wynn Las Vegas
Description
Celebrate Love's Big Day and Football's Big Game at Wynn Las Vegas