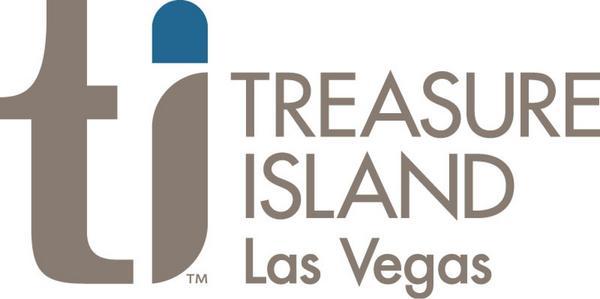 Celebrate National Mimosa Day at Treasure Island 5/16
Folks can celebrate with "Mimosa Magic" at The Coffee Shop at Treasure Island Las Vegas! Conjure up some delicious elixirs with one (1) bottle of ether Campo Viejo Cava or Rosé and one (1) half carafe of your choice of juice (orange, cranberry or pineapple) for $38 including tax. Available from 7 a.m. until close. For your consideration, including a graphic below and please let me know if there is anything else I may be able to provide. Happy (almost) National Mimosa Day!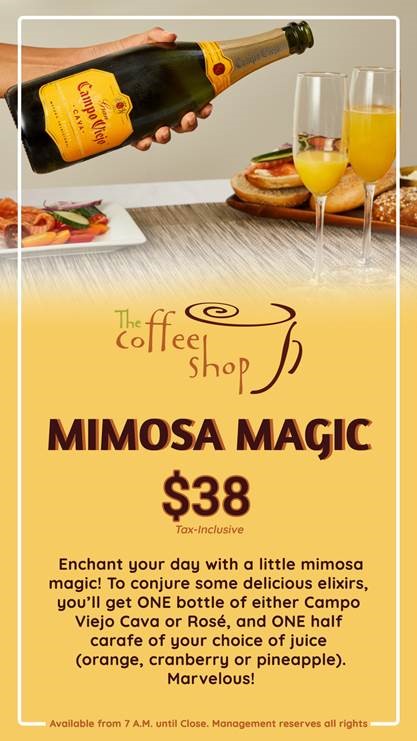 About Treasure Island
Treasure Island on the Las Vegas Strip is a privately owned hotel and casino. Boasting nearly 3,000 guest rooms, Treasure Island is a world-class destination for headline entertainment. Home to Mystère, the classic Cirque du Soleil performance combines the powerful athleticism, high-energy acrobatics and inspiring imagery that has become the company's hallmark. Upscale and casual dining choices, hip nightspots and indulgent spa and shopping experiences further complement the one-of-a-kind Treasure Island guest experience. For more information about Treasure Island, visit www.treasureisland.com, or follow on Instagram, Twitter or Facebook @TIVegas.
Summary
Article Name
Celebrate National Mimosa Day at Treasure Island 5/16
Description
Celebrate National Mimosa Day at Treasure Island 5/16