Chefs for Kids To Honor Executive Chef Chris Johns at 31st Dinner & Auction
Event takes place April 15 at Palms Casino Resort
Chefs for Kids is proud to announce the organization will honor Executive Chef Chris Johns of the South Point Casino at its 31st Dinner & Auction taking place April 15 at Palms Casino Resort. A volunteer since nearly the inception of the organization, Chef Johns is being honored with the Legacy Award for his steadfast support throughout the years.
"Chef Johns has not only been a powerhouse and mentor in the kitchen, he has selflessly led the Chefs for Kids organization as Chairman for 15 years," said Hekili Apao, current Chairman of Chefs for Kids. "We're extremely proud to have this culinary leader on our team, and excited to honor his efforts at the upcoming dinner and auction."
Founded in partnership between ACF Chefs Las Vegas and University of Nevada, Reno Extension, Chefs for Kids mission is to alleviate malnutrition and hunger through education and awareness. The annual Dinner & Auction is the organization's largest fundraiser of the year. Tickets are available at $250 per person or $2,500 for a table of 10 people. Those interested in attending, sponsoring, or buying a congratulatory program ad for Chef Johns can get more information at chefsforkids.org, or by emailing [email protected].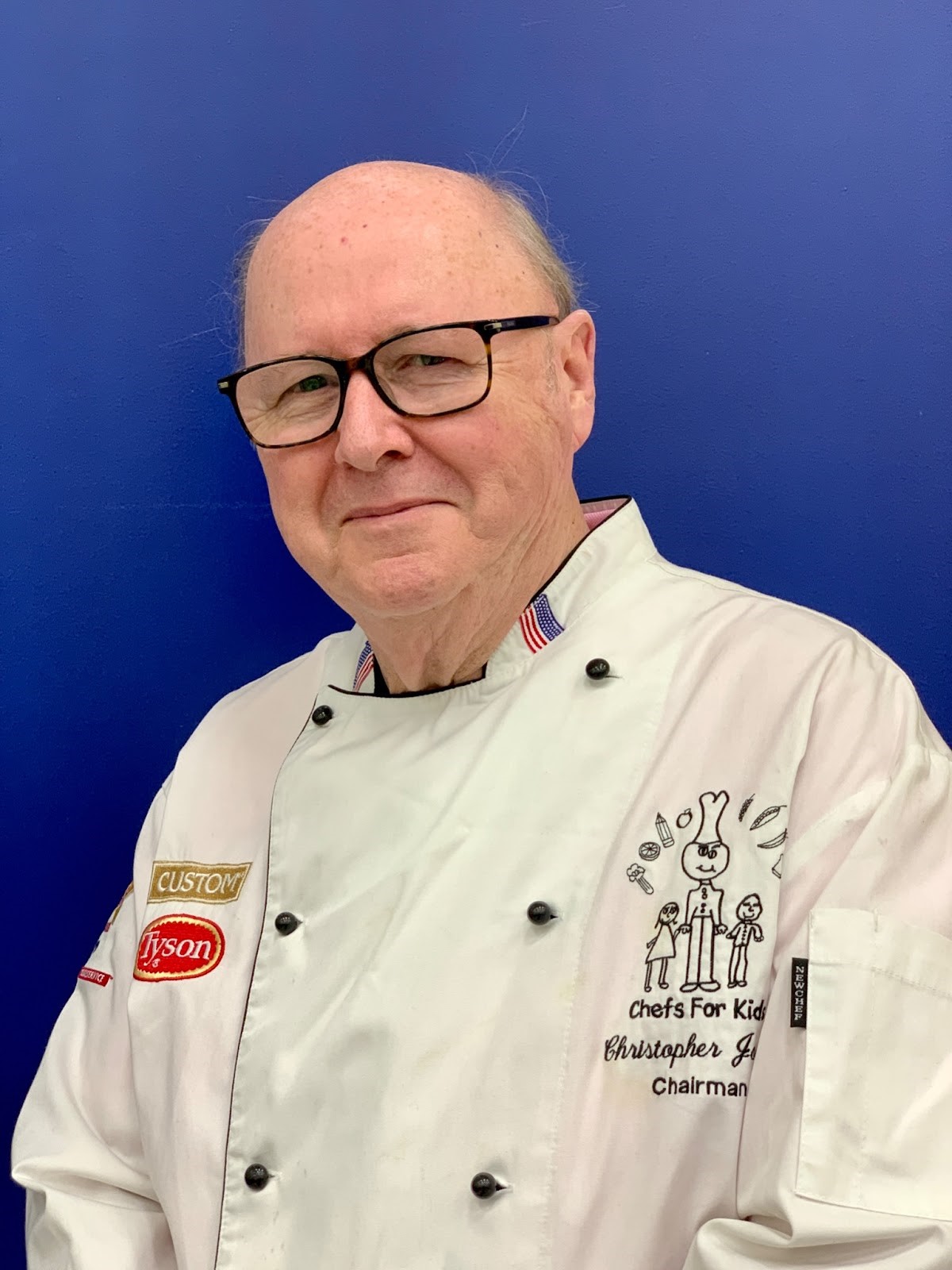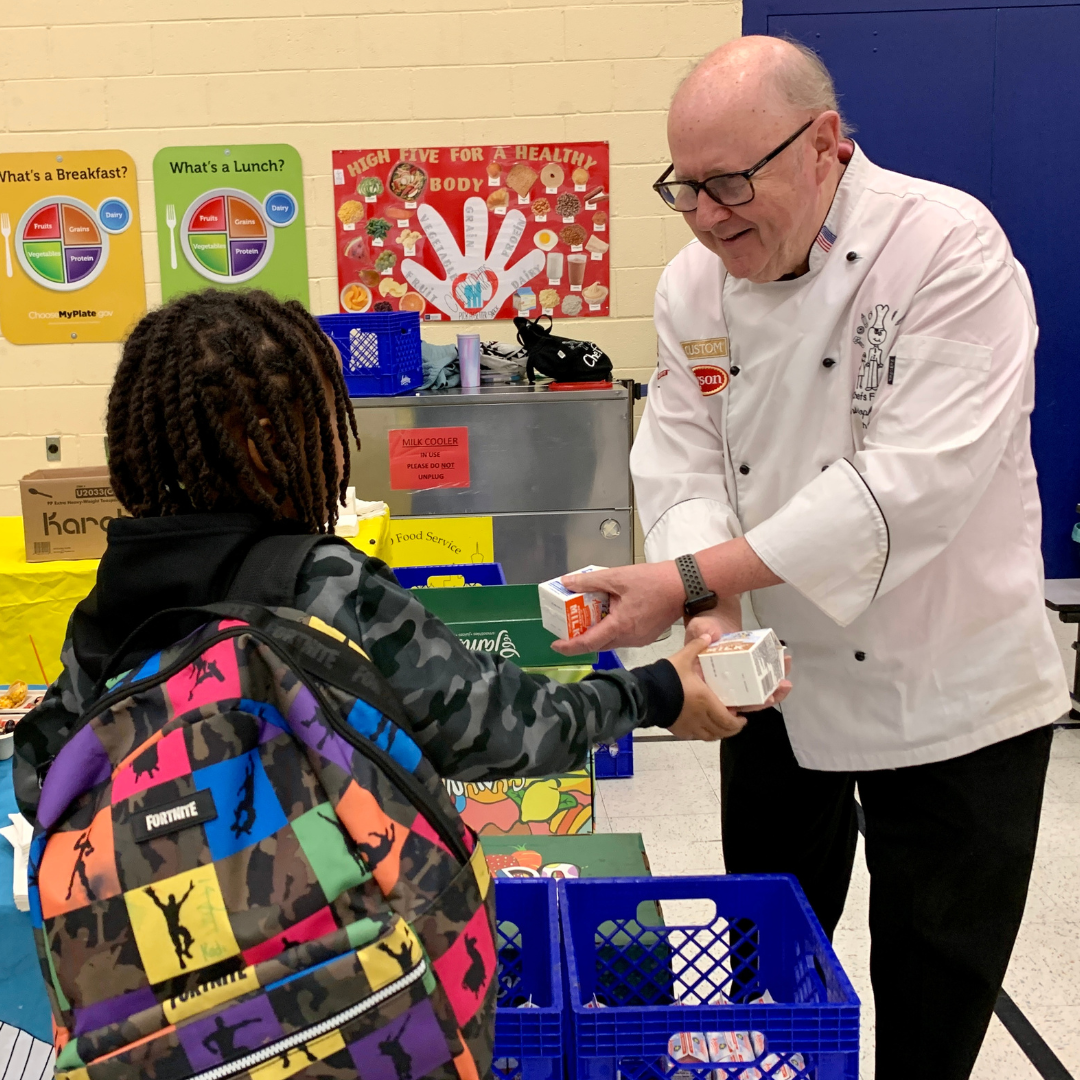 Left to right: Chris Johns, Chris Johns volunteering at a Chefs for Kids Cookin' Up Breakfast event.
About Chef Johns
Christopher Johns was born in Llanwern, South Wales, United Kingdom and attended Oxford School of Catering, graduating with City and Guilds of London, Diploma in Culinary Arts. He spent many years working in the finest hotels and restaurants in the United Kingdom and Puerto Rico before opening a few restaurants in California, but he ultimately ended up calling Las Vegas home.
Chef Johns has been a powerhouse in the back of house culinary scene building up the culinary programs at The Orleans Hotel & Casino and the South Point Casino while simultaneously holding many positions with professional organizations to help mentor and train future culinarians. Chef Johns has also dedicated three decades of volunteer service to Chefs for Kids; serving 15 of those years as Chairman of the nonprofit. For more information on Chef Chris Johns, please click here.
###
ABOUT CHEFS FOR KIDS
Founded in 1991, Chefs for Kids is a Las-Vegas bred nonprofit organization on a mission to alleviate malnutrition and hunger in children through education and awareness. It is the only CCSD-sanctioned nutrition education program going directly into Title I schools in Southern Nevada. Each year the selected schools receive the nonprofit's Healthy Eating Education Program focusing on three key initiatives:
Nutrition Education: 40 minutes of in-class instruction per month delivered to third grade students by our partnered nutrition educators at the University of Nevada, Reno Extension. Lessons are called 'Produce Pick of the Month.'
Cookin' Up Breakfast: Once per year, each school receives a free healthy breakfast for the entire student body and faculty, prepared and served by chefs from the community and our partners at ACF Chefs Las Vegas.
Holiday Helpings: Aims to alleviate hunger during holiday breaks with nutritious snacks. At the start of Thanksgiving, Winter, Spring and Summer breaks, students deemed high risk of not receiving enough food get a $50 grocery gift card, and a bag with our healthy eating hero messaging "Fruits are Marvelous" and "Vegetables are Super" filled with fresh veggies and fruits.
The program aims to teach children about the benefits of healthy food choices and importance of physical activity. Volunteers donate more than 3,000 hours yearly to prepare and serve breakfasts for children each school year and raise funds to support this program. Learn more: https://chefsforkids.org/programs.
Summary
Article Name
Chefs for Kids To Honor Executive Chef Chris Johns at 31st Dinner & Auction
Description
Chefs for Kids To Honor Executive Chef Chris Johns at 31st Dinner & Auction