Construction vs. Cancer Builds Hope for a World Without Childhood Cancer
American Cancer Society and Construction Industry Leaders work together to fight childhood cancer, Nov. 4
Celebrating Honoree Honoree Nevada Subcontractors Association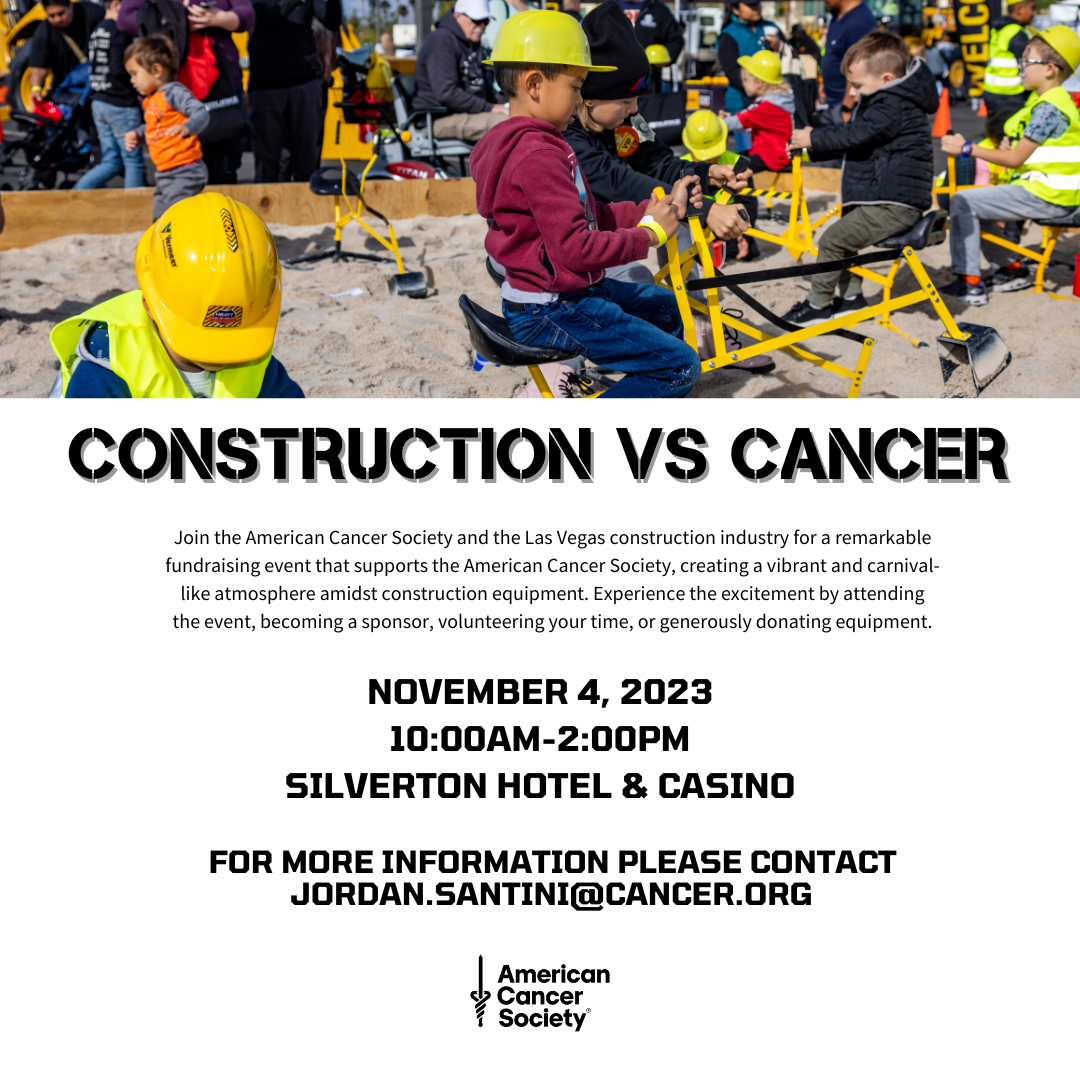 The American Cancer Society (ACS) and Southern Nevada's leading construction companies are pleased to announce registration for the 6 th Annual Construction vs. Cancer event is now open. The event will take place Saturday, November 4, 2023 at The Silverton Casino, and brings together families in support of childhood cancer patients in Nevada and nationwide. Funds raised from this unique event will benefit ACS childhood cancer research.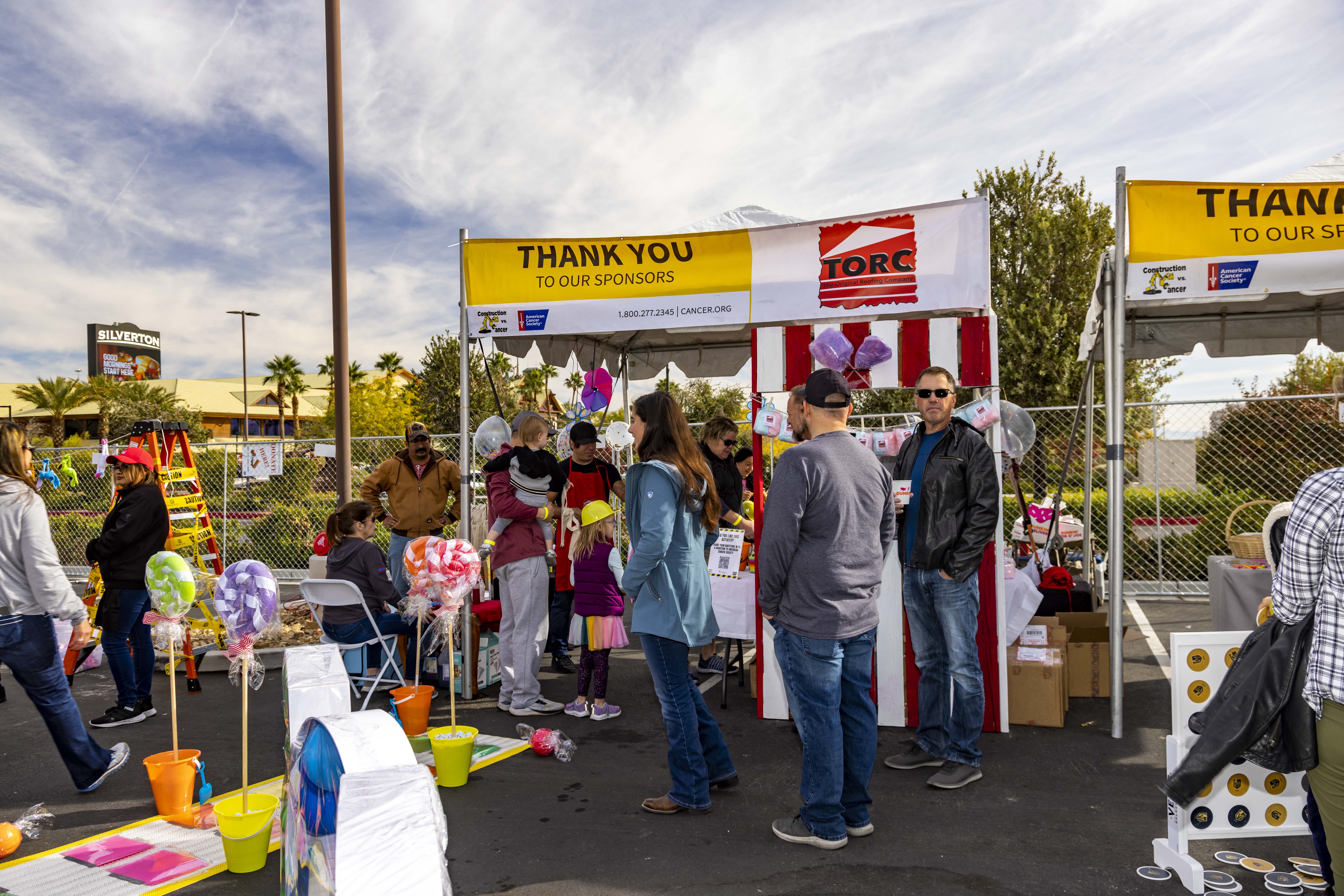 "Construction vs. Cancer is more than an event; it's a heartfelt gathering where families forge lasting memories while uniting with the construction industry in a powerful vision, to end cancer as we know, for everyone," said Jordan Santini, senior development manager for the American Cancer Society. "This event symbolizes our industry's unwavering commitment to our communities and the relentless fight against childhood cancer. Join us, attend, or donate to be a part of this extraordinary journey—because together, we're not just building structures; we're building hope for a brighter, cancer-free future for our children. We are also grateful to our honoree Nevada Subcontractors Association. Their commitment to the fight against cancer through this event has been nothing short of remarkable. Year after year, NSA has been a pillar of support, and we are immensely grateful for their increased involvement this year, bringing in trade partners to bolster the industry's engagement in this community event."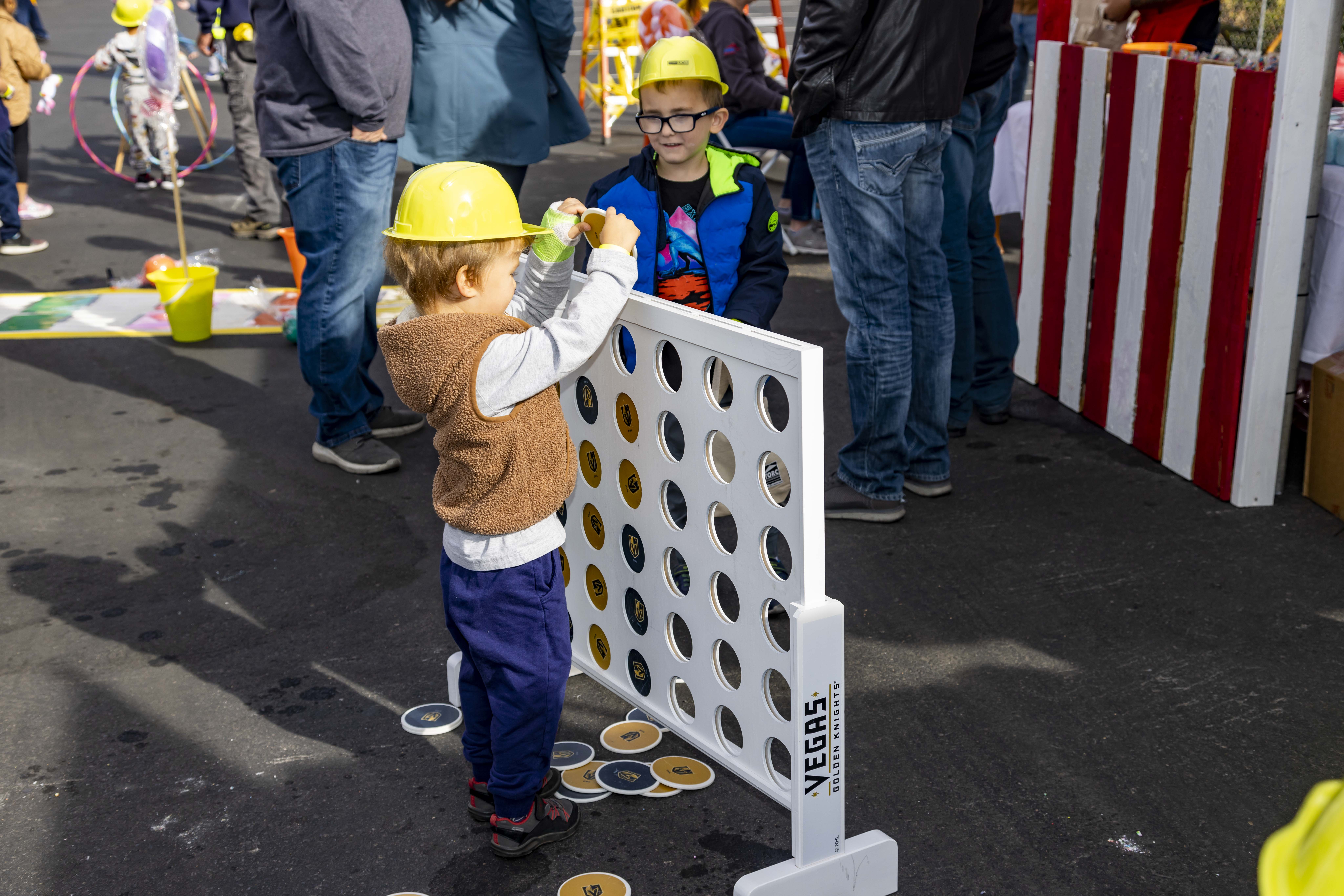 Construction vs. Cancer is an opportunity for children aka "Junior Operators" to get in the driver's seat, under adult supervision, and operate heavy machinery, including backhoes, diggers, and excavators. Kids can also climb the popular Scaffolding Lookout Tower, dig in the giant sandbox, watch live local entertainment on the main stage, and help construct a cure for cancer by lending a hand at the memorable Wall of Hope art project.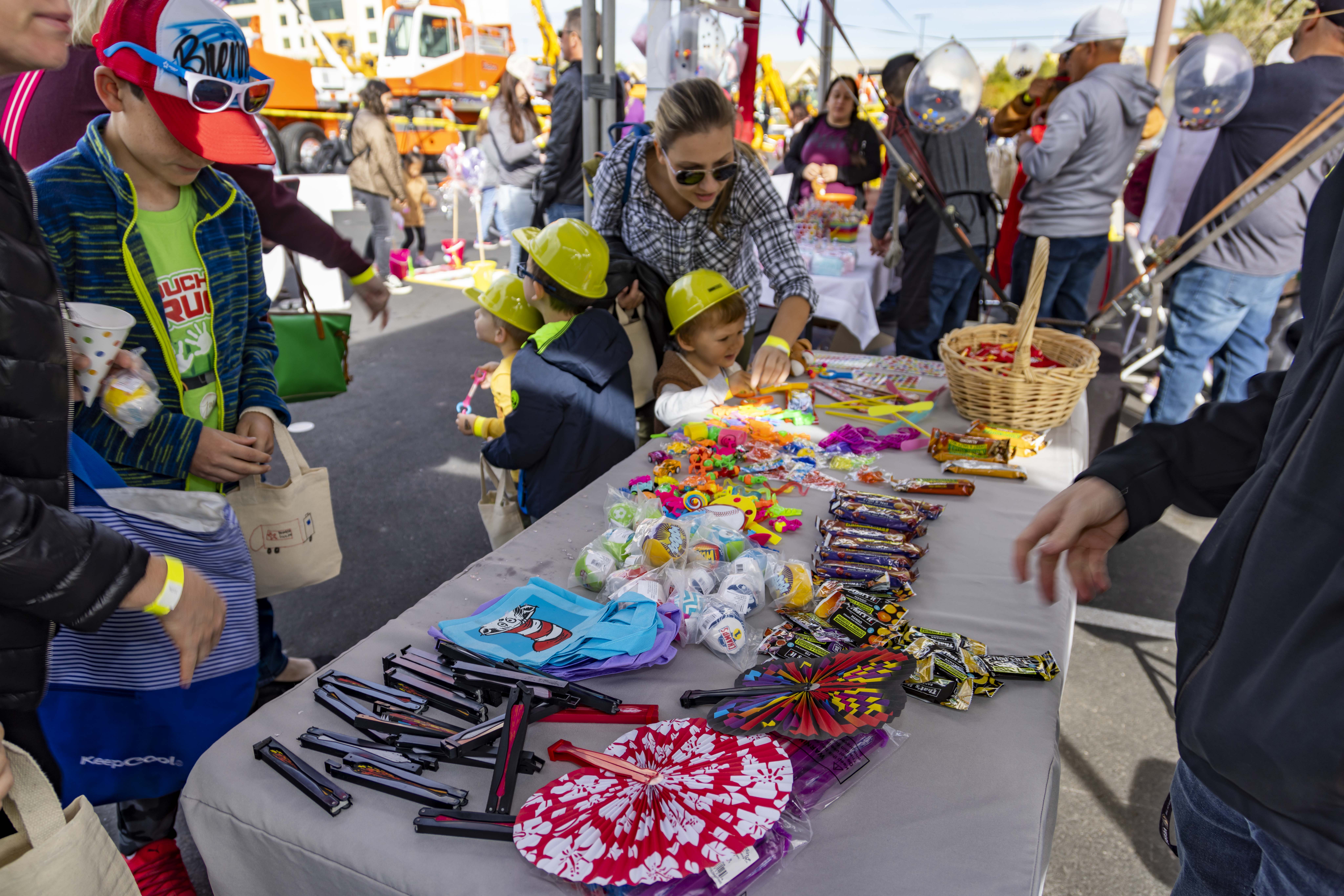 Current Construction vs. Cancer event sponsors and volunteers have already raised over $190,00 toward their goal to fight childhood cancer and include dedicated companies with honoree, Nevada Subcontractors Association and sponsors: Southern Nevada Home Builders Association, NDL Group Inc., Vermeer Mountainwest, EmpireCat Equipment, Hirshi Companies, Tri Pointe Homes, CSI Scaffolding, and many more.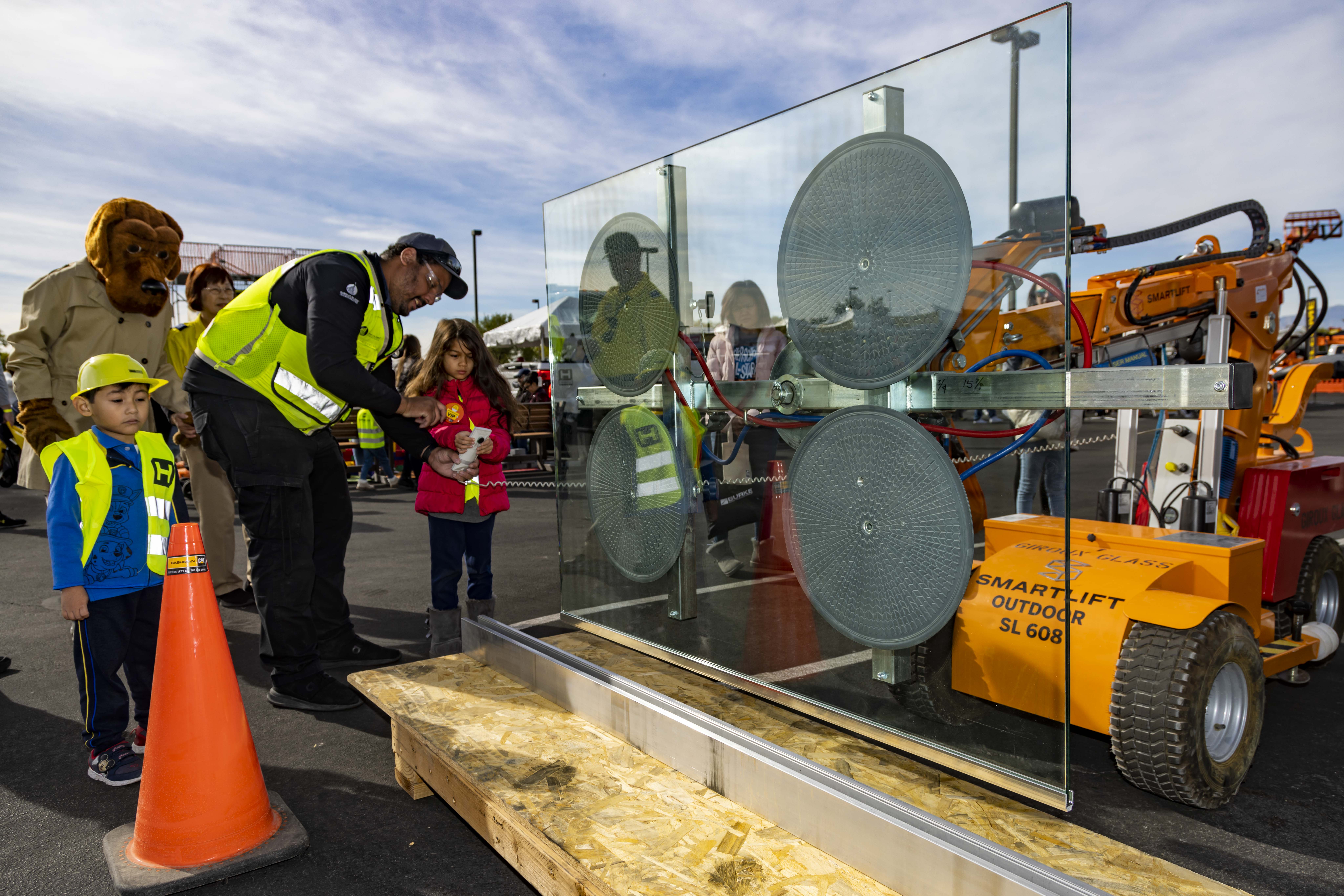 All funds raised at the event will support ACS childhood research and our mission to improve the lives of people with cancer and their families as the only organization combating cancer through advocacy, research, and patient support. The American Cancer Society funds scientists who conduct innovative childhood cancer research. They are currently investing in 49 active multi-year research grants totaling nearly $27 million specific to childhood cancer. Because of major treatment advances in recent decades,
85% of children with cancer now survive 5 years or more. The American Cancer Society's commitment to ending childhood cancer as we know it runs deep.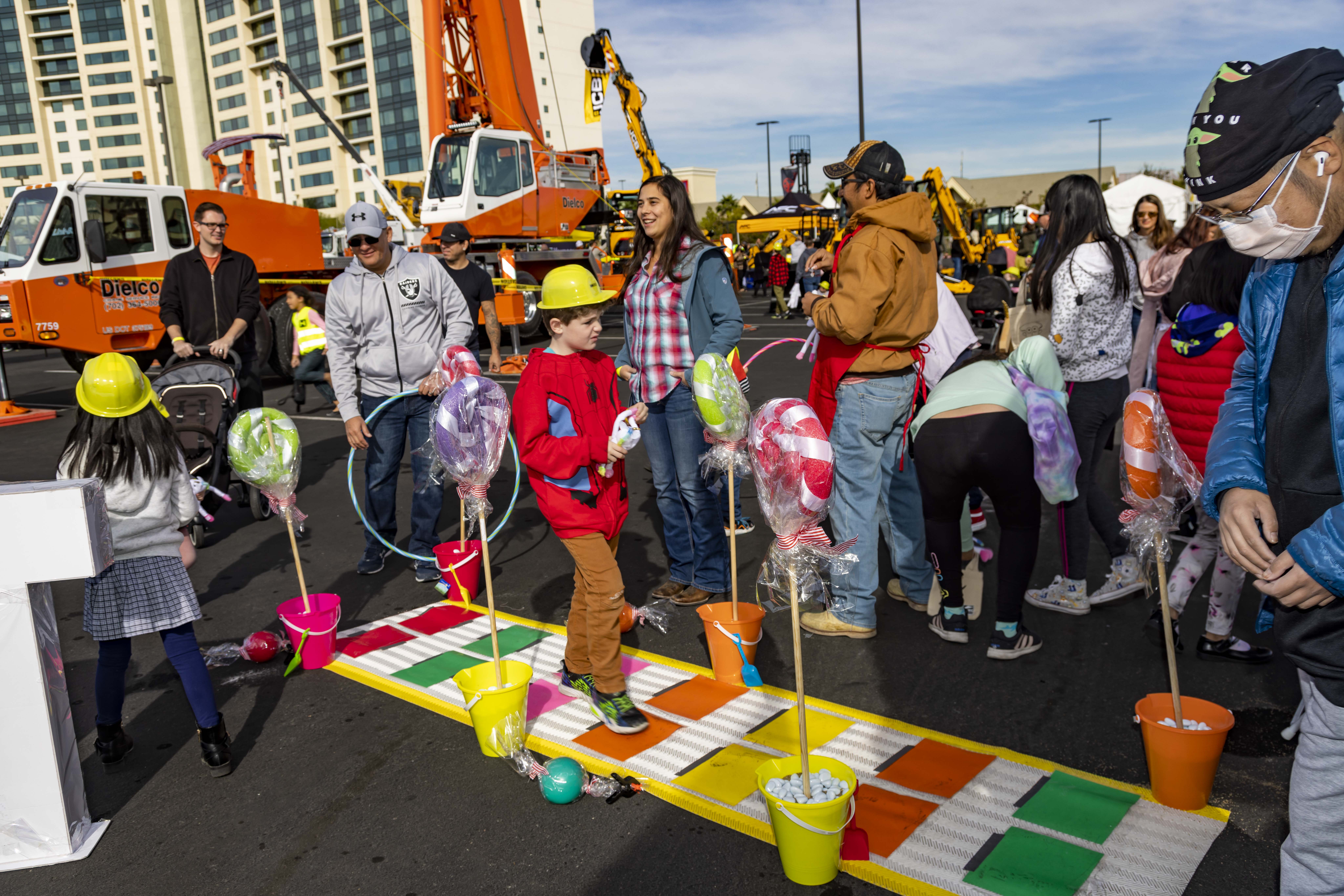 "Construction vs Cancer is my favorite event of the year. When you combine my love for the American Cancer Society and my family owning a general contracting company, the fit couldn't be more perfect," said Wendi Schweigart, marketing director at NDL Group and Construction vs. Cancer Event Leadership Committee. "For the last two years our company has been the Sandbox Sponsor, and it has brought myself, my husband, and our staff so much joy. I take great pride in being involved with the committee that plans the event, being able to work side-by-side with staff and watching our ideas turn into a dynamic and inspirational cancer-fighting event is truly a blessing."
For more information on Construction vs. Cancer registration, admission, and sponsorship visit www.ConstructionVsCancer.org or contact Jordan Santini at [email protected], or by calling 702.449.8202
NOTE: 2022 Event raised over $195,000 to fight childhood cancer.
About the American Cancer Society
The American Cancer Society is a leading cancer-fighting organization with a vision to end cancer as we know it, for everyone. For more than 100 years, we have been improving the lives of people with cancer and their families as the only organization combating cancer through advocacy, research, and patient support. We are committed to ensuring everyone has an opportunity to prevent, detect, treat, and survive cancer. To learn more, visit cancer.org or call our 24/7 helpline at 1-800-227-2345. Connect with us on Facebook, Twitter, and Instagram.
Summary
Article Name
Construction vs. Cancer Builds Hope for a World Without Childhood Cancer, Nov. 4
Description
Construction vs. Cancer Builds Hope for a World Without Childhood Cancer, Nov. 4