ENJOY UNBE-LEAF-ABLE IMMERSIVE ADVENTURES AT ILLUMINARIUM LAS VEGAS THIS FALL
The cinematic entertainment complex announced its fall experience schedule including the continuation of SPACE: A Journey to the Moon & Beyond, the return of WILD: A Safari Experience and more
Illuminarium Las Vegas at AREA15 continues to spice up its extraordinary immersive destination with new adventures, returning experiences and more. The entertainment complex has announced its fall scheduling featuring the dates for SPACE: A Journey to the Moon & Beyond, WILD: A Safari Experience and the newest sports viewing experience, Monday Night Football at Illuminarium. Additionally, Illuminarium will host exciting nightlife events at the new Ultra-Lounge.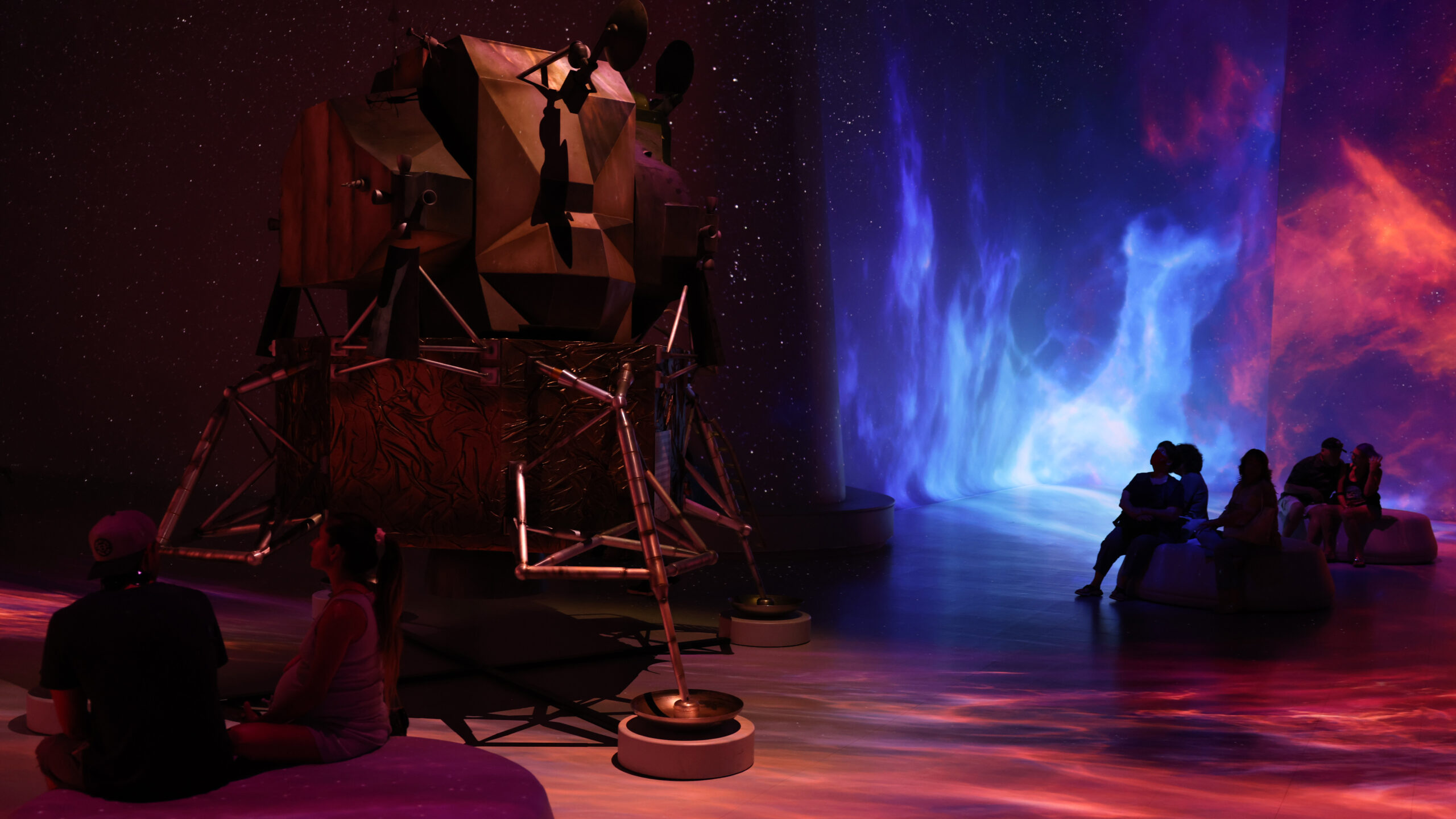 SPACE: A Journey to the Moon & Beyond
Guests will be able to continue their journey across the universe at SPACE: A Journey to the Moon & Beyond. Due to popular demand, Illuminarium has extended the dates for the magnificent experience that takes visitors on a tour throughout the solar system, including a technicolor flight through the nebula, seeing planets and constellations at an extraordinary scale and weaving through an asteroid belt close to Saturn's rings. Guests can take a giant leap into the unknown throughout September and every Monday, Tuesday, Thursday, Friday and Saturday starting in October.
WILD: A Safari Experience
WILD: A Safari Experience will return to the cinematic venue and transport adventure-seekers to Africa, beginning October 2. From the "Big Five" game animals to the rare silverback mountain gorillas, WILD showcases the beauty and splendor of majestic animals in their native habitats across South Africa, Kenya, Rwanda and Tanzania. Complementing the exotic sights of a safari, visitors will be fully immersed in authentic sounds and scents. Guests will go to the WILD side every Sunday and Wednesday beginning Sunday, October 2.
Monday Night Football at Illuminarium
Guests are invited to cheer on their favorite team at Illuminarium Las Vegas this football season with their all-new 21+ Monday Night Football viewing experience. The venue will be transported into a spectacular stadium environment, as a football field is projected throughout the destination, immersing guests in the action. Adding to the excitement, Illuminarium will offer an exclusive game day menu including game day wings, loaded fries, fish tacos and more.
The game viewing experience will be available every Monday night from September. 12, 2022 through January 2, 2023, except on Monday, Oct. 3. Doors will open 30-minutes prior to kick off with first come, first serve seating.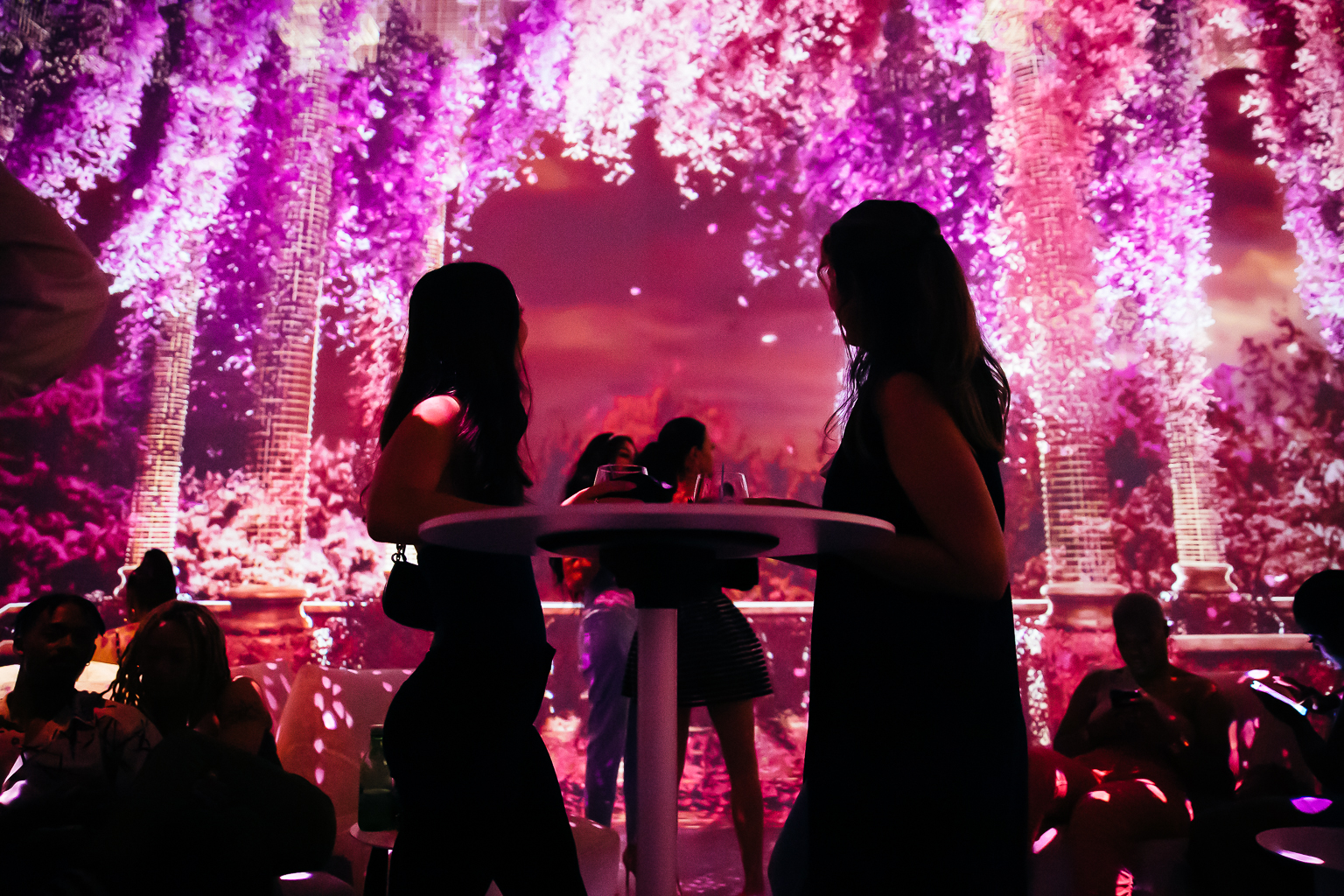 The Ultra-Lounge at Illuminarium
Illuminarium Las Vegas' upbeat lounge experience – the Ultra-Lounge, offers an elevated atmosphere with one-of-a-kind visually stunning digital environments like no other. The high-energy experience allows guests to listen to different genres of music throughout the weekend, including house music, hip-hop, Top 40 and more as they are surrounded by incredible graphics synced to the beats of a live DJ.
The Ultra-Lounge will continue its "Locals Love" experience, which showcases local DJs in performances every Friday. Additionally, guests can experience various themed nights on Saturdays. The Ultra-Lounge will host different events every weekend in September, including:
Saturday, Sept. 3: DJ Lavelle Dupree & Friends
Saturday, Sept. 17: J. Light Summer Bash
Saturday, Sept. 24: Church of Bass
Illuminarium Las Vegas is open Monday through Friday at 11 a.m. and Saturday and Sunday at 10 a.m. with the last entry at 7 p.m. for daytime admission. Illuminarium After Dark will be available Sunday through Thursday from 8 p.m. to midnight and the Ultra-Lounge is open on Friday and Saturday from 9 p.m. to 2 a.m. for adults 21+. For more information and to purchase tickets, guests may visit illuminarium.com/lasvegas. Visitors may join the conversation on Facebook, Instagram and TikTok.
About Illuminarium Experiences
Illuminarium Experiences is a global experiential company offering breakthrough immersive 360-degree cinematic entertainment in expansive, projected spaces. Presented in custom-designed venues, Illuminarium surrounds visitors in a sensory space of sight, sound and scale unlike any other, providing boundless experiences and a personal connection to the world around them. With a fully customizable canvas, Illuminarium is the ideal location for special events, group outings, and viewing parties. Created by Alan Greenberg, RadicalMedia and Rockwell Group, Illuminarium Experiences brings together best-in-class partners in content creation, theatrical design, interactive technologies and venue operations. Illuminarium was recently named "Best New Immersive Experience" by Modern Luxury's VEGAS Magazine.
Illuminarium has locations in Atlanta, Las Vegas, with additional markets to be announced soon. For more information and to purchase tickets, guests may visit illuminarium.com.
ABOUT AREA15 LAS VEGAS
AREA15, located minutes from the Las Vegas Strip, represents the world's first purpose-built immersive entertainment district offering live events, distinctive attractions, interactive art installations, extraordinary design elements, unique retail, ground-breaking technology, bars and eateries and much more. AREA15's curated mix of dynamic destinations—including Meow Wolf's Omega Mart, Lost Spirits Distillery, Illuminarium, Dueling Axes, Five Iron Golf, The Beast by Todd English, Wink World: Portals Into the Infinite, Museum Fiasco, Virtualis VR, Emporium Arcade Bar and many more—represents what's next in experiential entertainment. With a robust, ever-changing roster of concerts, events, immersive art exhibitions, out-of-this-world nightlife and boundary-pushing production shows, AREA15 attracts visitors of all ages.
AREA15 has received numerous accolades, including being named "Best Immersive Art Experience" by USA Today10Best Readers' Choice Travel Awards, one of "The 10 Most Innovative Urban Development and Real Estate Companies of 2020" by Fast Company, "Reader's Choice—Best Attraction" by Las Vegas Weekly, "Best Arts Hub" by Vegas Magazine, claiming the No. 1 spot in Blooloop's "World's Top 11 Immersive Art Experiences" and being included in Las Vegas Magazine's Hall of Fame.
Follow on Instagram and Twitter: @AREA15Official; Facebook: AREA15LasVegas and YouTube: AREA15. Hashtag: #AREA15. Click here for directions
Summary
Article Name
ENJOY UNBE-LEAF-ABLE IMMERSIVE ADVENTURES AT ILLUMINARIUM LAS VEGAS THIS FALL
Description
ENJOY UNBE-LEAF-ABLE IMMERSIVE ADVENTURES AT ILLUMINARIUM LAS VEGAS THIS FALL