FASHION SHOW LAS VEGAS KICKS OFF THE SUMMER WITH
SUMMER VIBES – A LIVELY ACTIVATION FEATURING AN
INTERACTIVE ART INSTALLATION, EVENTS AND MORE
Beginning in June, the iconic destination will transform into the ultimate summertime hotspot, making for a can't-miss experience for locals and tourists alike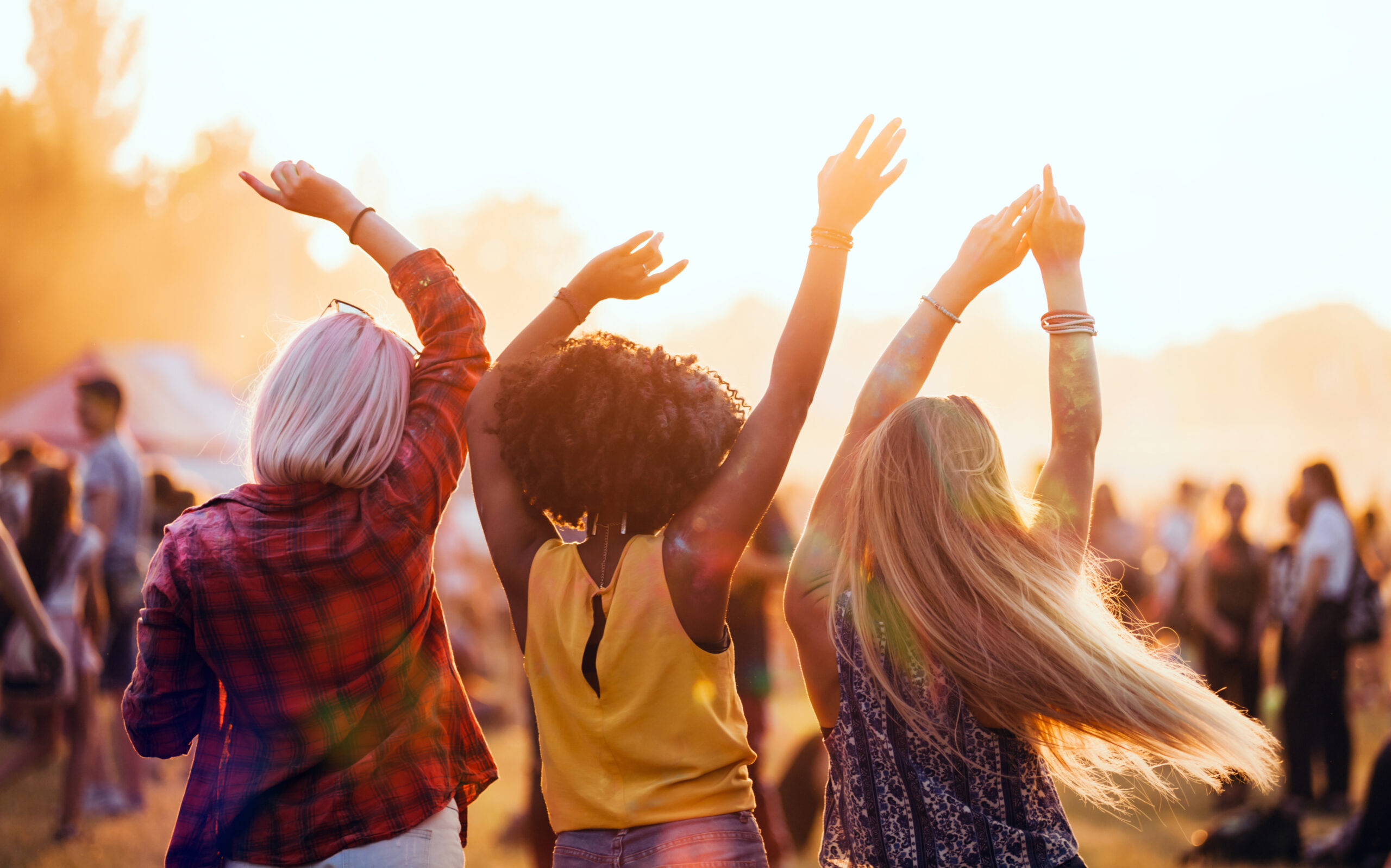 WHAT:
Fashion Show Las Vegas (FSLV) will be the perfect summer hangout as the destination brings a variety of vibrant experiences, as part of their traveling art installation tours this year. The iconic shopping center will welcome the return of fan-favorites, Summer Vibes, previously known as Summertime Happiness, which this year will feature the traveling art installation Mi Casa, Your Casa and the You Are Beautiful tour, making for the ultimate photo-worthy entertainment this summer.
Back by popular demand, FSLV will transform into the ultimate indoor summer experience as The Great Hall is adorned with vibrant decorations and photo-worthy pop-ups for Summer Vibes from Saturday, June 3 to Monday, July 31. To kick-off the return of this exciting installation, guests can attend the FSLV Summer Vibes Block Party on Saturday, June 3 and Sunday, June 4 from 12 p.m. to 4 p.m. featuring a live DJ, break dancers and awesome giveaways.
As part of the Summer Vibes activation, Fashion Show will welcome the Mi Casa, Your Casa activation, created by artists Esrawe + Cadena and produced by Canadian-based art agency Creos. The traveling art installation features three-dimensional red frames resembling tiny houses and swings inviting guests to sway in a unique environment inspired by the lively mercados of Latin America.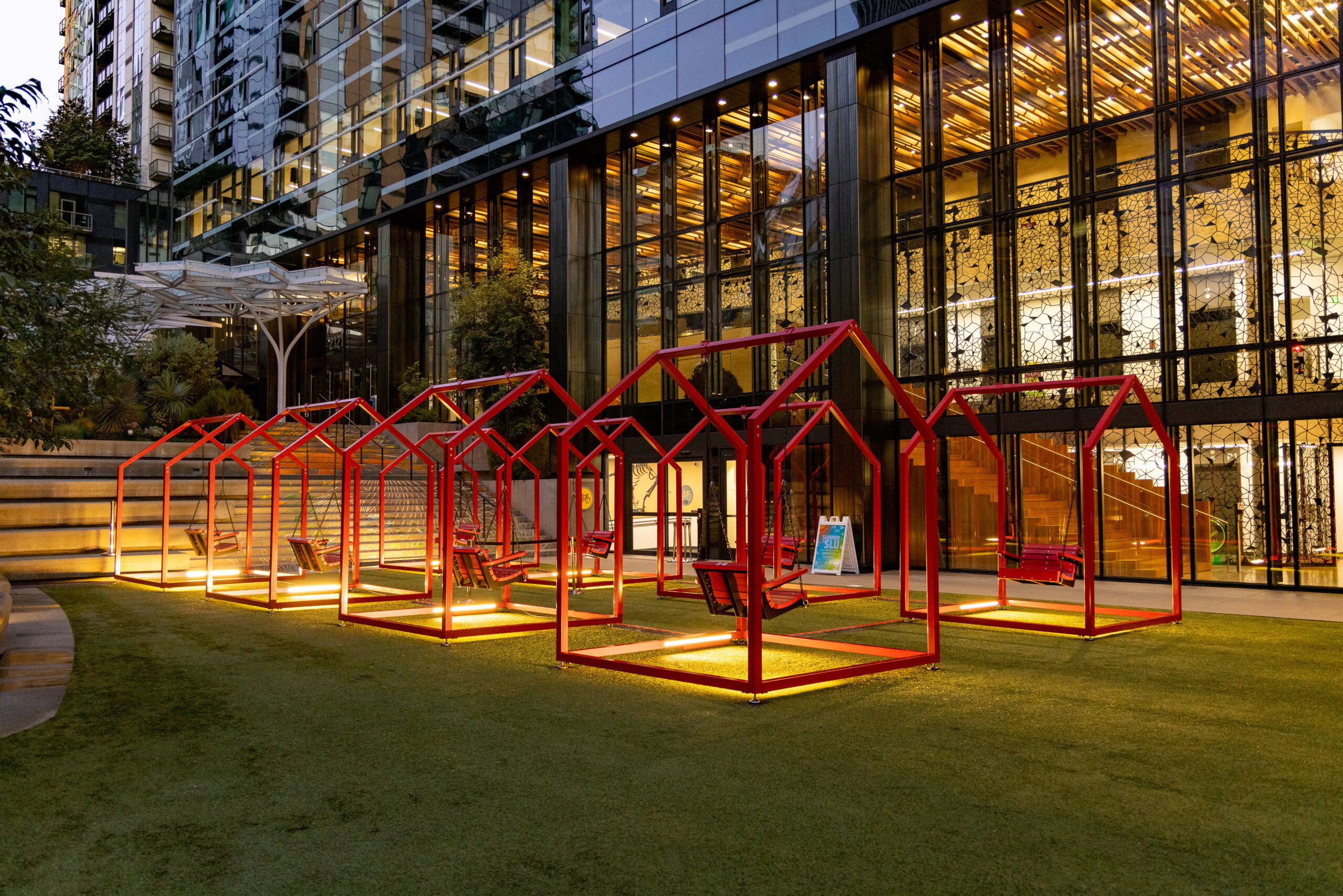 Providing a celebration of self-love, the destination will also welcome the return of the You Are Beautiful tour for shoppers to enjoy this summer. In partnership with artist Matthew Hoffman, the exhibit will include words of affirmation tags, five pop-up elements and more, making for a truly impactful and uplifting experience from Tuesday, Aug. 1 to Thursday, Aug. 31 at the Macy's Courtyard.
For more information about the summer activations, visit www.fslv.com/events.
WHEN:
Summer Vibes & Mi Casa, Your Casa at The Great Hall
Saturday, June 3 to Monday, July 31
You Are Beautiful – at Macy's Court
Tuesday, Aug. 1 through Thursday, Aug. 31
WHERE:
Fashion Show Las Vegas
3200 Las Vegas Blvd S, Las Vegas, NV 89109
About Fashion Show Las Vegas (FSLV)
Fashion Show Las Vegas is a destination that brings the culture of fashion to life through never-before-seen experiences to locals, visitors, and fashionistas alike. Featuring an eclectic mix of more than 250 retailers and over 30 restaurants spread across 2 million square feet, FSLV is the largest shopping, dining and entertainment destination on the Las Vegas Strip. Comprised of famed anchor stores such as Neiman Marcus, Nordstrom and Saks Fifth Avenue and a delectable restaurant portfolio featuring strip-side dining options such as The Capital Grille, Galpão Gaucho Brazilian Steakhouse and El Segundo Sol, Fashion Show Las Vegas is sure to satisfy every taste. The iconic center is more than a shopping destination, it is a place to gather, explore, create and celebrate all aspects of life, while owning fashion as a driver of culture. For more information, visit: www.fslv.com.
Summary
Article Name
Fashion Show Las Vegas Kicks Off the Summer with Summer Vibes - A Lively Activation Featuring an Interactive Art Installation, Events and More
Description
Fashion Show Las Vegas Kicks Off the Summer with Summer Vibes - A Lively Activation Featuring an Interactive Art Installation, Events and More