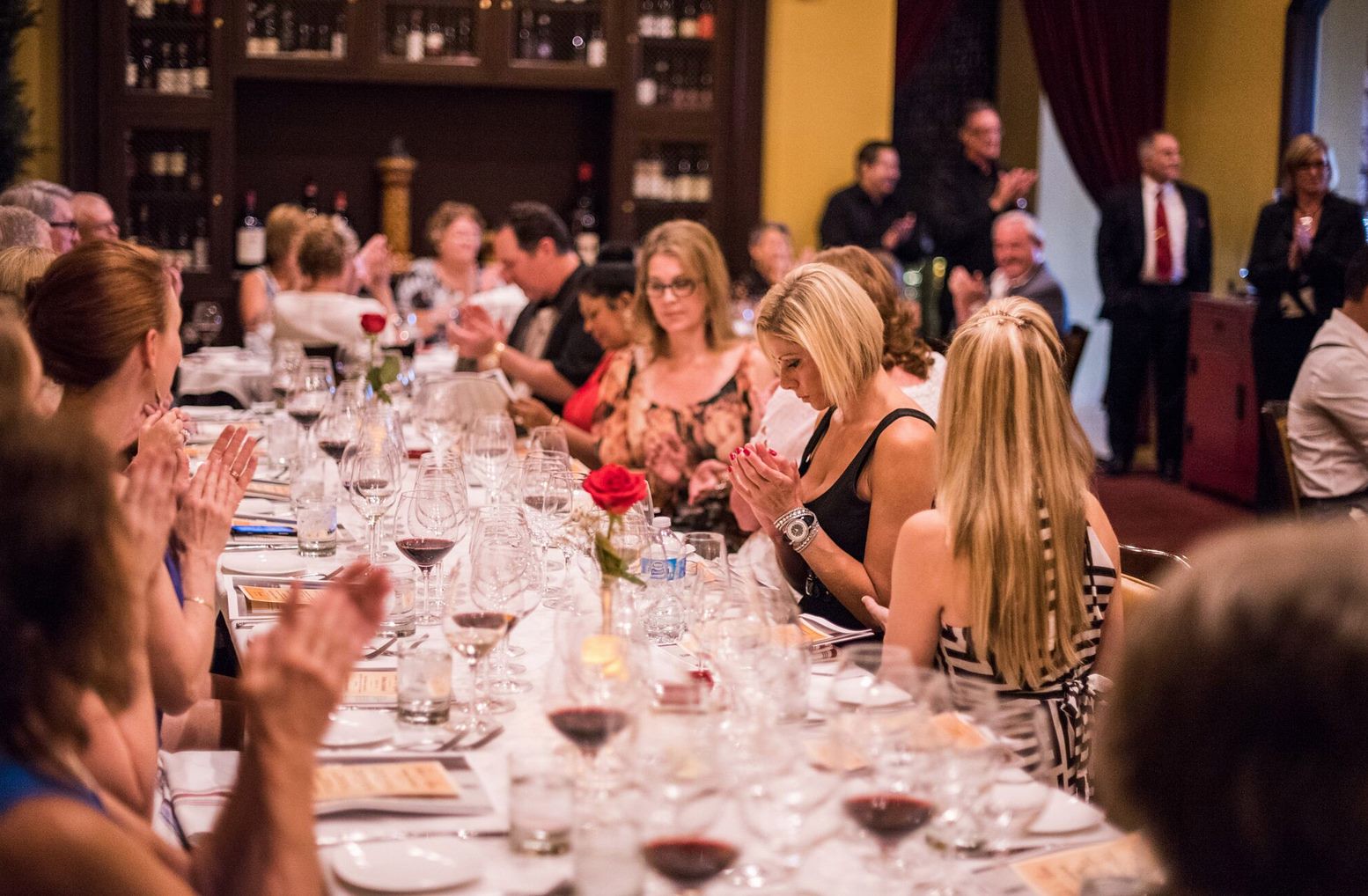 Guests enjoying Taste & Learn at Ferraro's.
(Photo courtesy of Ferraro's)
FERRARO'S RISTORANTE ANNOUNCES TASTE & LEARN EVENT AUG. 20
FEATURING WINES FROM RUFFINO
Ferraro's invites guests to experience its next Taste & Learn on Saturday, August 20 at 5 p.m. Taste & Learn is Ferraro's popular, monthly wine-tasting and education event that provides illuminating wine education along with a menu of expertly prepared, authentic Italian small plates crafted by Chef Mimmo Ferraro.
The August Taste & Learn event spotlights wines from Ruffino. In 1877 cousins Ilario and Leopoldo Ruffino embraced their passion for winemaking by establishing a small winery in the town of Pontassieve near Florence, Italy. Even though the region had a centuries-old tradition of growing exceptional wine grapes, the two Tuscan natives felt much of the area's greatness had yet to be revealed. Ruffino achieved status as an excellent winery both nationally and internationally when its Chanti wine won a Gold Medal at the 1881 Milan Wine Exhibition. Since then, Ruffino has become a global ambassador of Tuscan wines around the world.
Taste & Learn attendees will begin the tasting with a Ruffino Prosecco, a bright and fragrant sparkling wine bursting with fruity notes. Second on the menu is the Ruffino Pinot Grigio 2020, a fruity and floral white wine reminiscent of green apples and meadow flowers. Next, the Ruffino Modus 2017 provides an intense and intriguing flavor with silky tannins and hints of mature blackberry and cocoa. Lastly, guests will enjoy the Ruffino Riserva Ducale Oro 2017, a ruby red wine expressing a distinctive Tuscan bouquet of violet, cherry and plum with aromas of chocolate and spice.
"Ruffino has created incredible wines in Tuscany for more than 140 years," said Gino Ferraro, owner, Ferraro's. "Renowned across the globe for the consistency and quality of their wines, August's Taste & Learn will truly be a one-of-a-kind event."
The full menu of wine and food pairings follows:
Ruffino Prosecco
Capesante Scottate
Seared scallops, Beurre Blanc, capers, cauliflower purée
Ruffino Pinot Grigio 2020
Gnudi di Rapini
Ricotta and broccoli Rabe dumpling, Parmigiano cream
Ruffino Modus 2017
Risotto Salsiccia e Zafferano
Acquerello risotto, house-made Calabrese sausage, saffron, mascarpone
Ruffino Riserva Ducale Oro 2017
Lonza di Maiale e Prosciutto di Parma
Prosciutto wrapped pork loin, sage veal reduction, thyme-roasted mushrooms, Sun Choke purée
Tickets for the all-inclusive experience are $90 and space is limited. To make reservations, please call (702) 364-5300.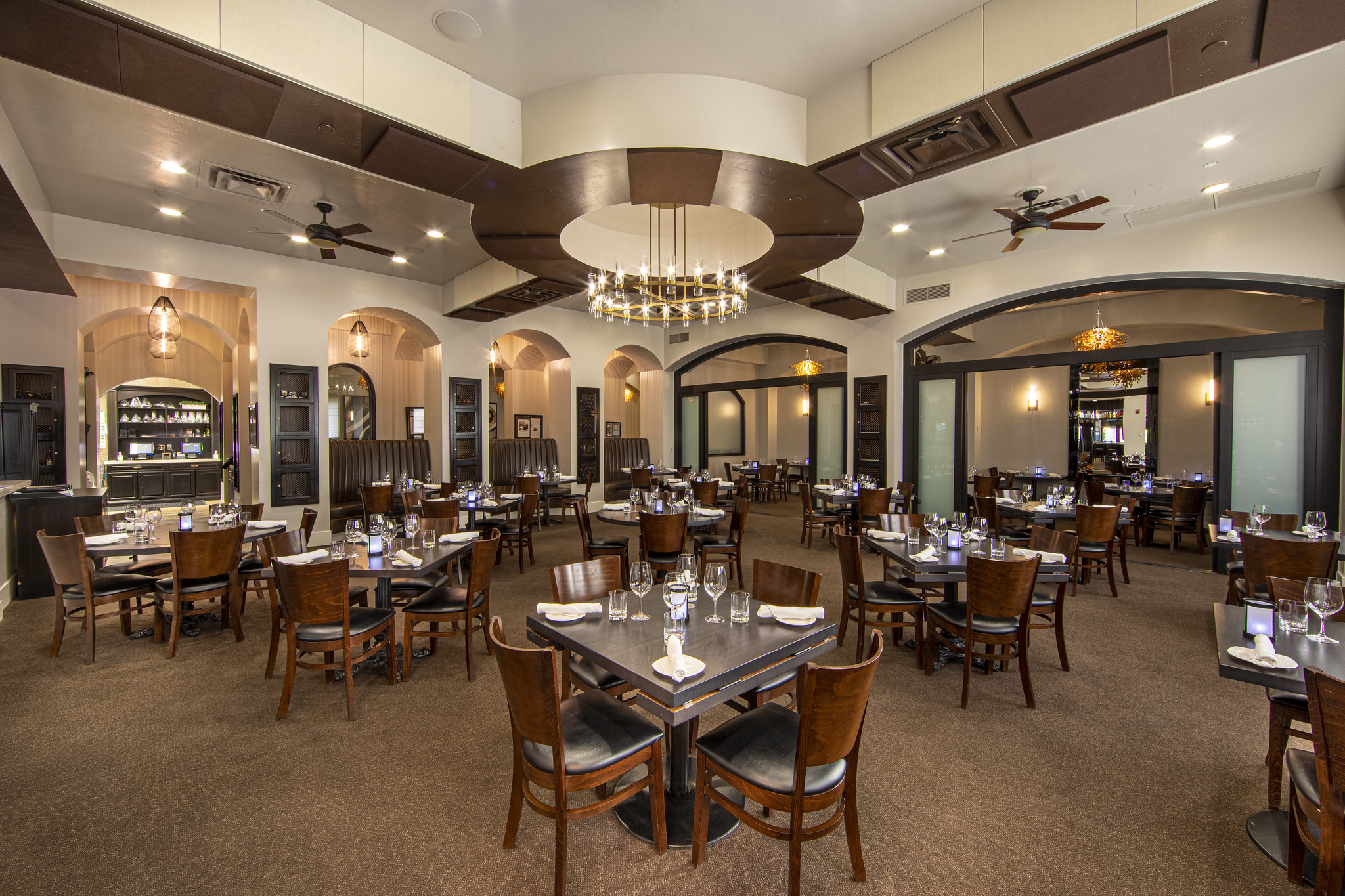 ABOUT FERRARO'S RISTORANTE
Founded in 1985, Ferraro's Ristorante is Las Vegas' longest running, family-owned and operated restaurant offering authentic, five-star Italian cuisine in a fine-dining atmosphere. Specializing in freshly made pastas and sauces, legendary osso buco, savory risottos, expertly prepared all-natural meats, Safe Harbor® seafood, as well as an extensive award-winning wine list, Ferraro's is famous for its attention to detail, welcoming environment and passion for food that runs in the family. The Ferraro family members devote themselves to ensuring each guest has a memorable experience, whether for lunch, dinner, late-night or private parties and events. Ferraro's is open for dinner from 5 to 11 p.m., Monday through Thursday and Sunday and from 5 p.m. to 1 a.m. on Friday and Saturday. Ferraro's is located at 4480 Paradise Road, Las Vegas, Nevada 89169 (across the street from Virgin Hotels Las Vegas). For reservations, call (702) 364-5300. For more information, find on Facebook, Twitter or Instagram.
Summary
Article Name
Ferraro's Ristorante Announces Taste & Learn Event Aug. 20 Featuring Wines From Ruffino
Description
Ferraro's Ristorante Announces Taste & Learn Event Aug. 20 Featuring Wines From Ruffino