FREMONT STREET EXPERIENCE ANNOUNCES FREE DJ SERIES, ELECTRIC VINYL
The new entertainment series will begin on May 26th with DJ Buza, DJ Alex Peace and DJ Bad Boy Bill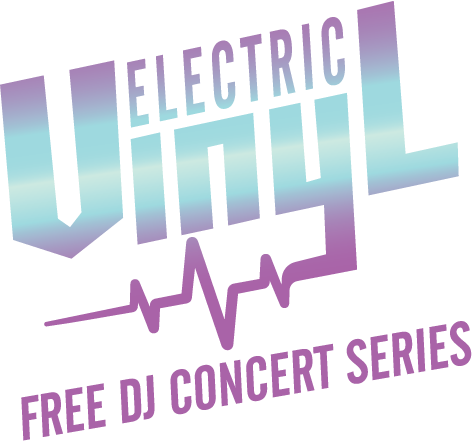 Fremont Street Experience, Las Vegas' leader in free entertainment, has announced Electric Vinyl, a brand-new free entertainment series kicking off Memorial Day Week on Friday, May 26. The six-block entertainment district in downtown Las Vegas adds Electric Vinyl to its already stacked lineup of free, live entertainment including its Downtown Rocks Concert Series.
Taking place on the 3rd Street Stage on select Fridays throughout the summer, the Electric Vinyl series will feature hours of nonstop pop and rock hits remixed with modern, energetic beats. Electric Vinyl will bring the ultimate dance party atmosphere to Fremont Street Experience for music fans of all ages. This is the first time Fremont Street Experience will host a dedicated electronic music series.
Electric Vinyl Series Schedule:
Friday, May 26
8pm – 10pm: DJ Buza
10pm – 12am: DJ Alex Peace
12am – 2am: DJ Bad Boy Bill
Friday, June 9
10pm – 12am: DJ Konstantina
Friday, June 16
Friday, June 23
Friday, June 30
Electic Vinyl kicks off Memorial Day Weekend and will continue throughout the summer. Additional dates will be added to the lineup.
More information about Fremont Street Experience and the Electric Vinyl free concert series can be found here.
About Fremont Street Experience
Fremont Street Experience, a six-block entertainment district located in historic downtown Las Vegas, is an open-air promenade of gaming, dining, entertainment, and shopping. Fremont Street Experience offers free live entertainment on three stages 365 days per year and features Viva Vision, the world's largest single video screen – 1,500 feet long, 90 feet wide and suspended 90 feet above the urban pedestrian mall. In partnership with the City of Las Vegas and the Las Vegas Conventions and Visitors Authority, the $32 million renovation to the iconic Viva Vision screen illuminates downtown Las Vegas with 16,433,152 pixels and 5,000 Nits, making it seven-times brighter than the existing canopy with four-times the resolution allowing the screen to be seen 24 hours a day for the first time in its existence. The one-of-a-kind venue is also home to SlotZilla, a unique zipline attraction featuring an 850-foot Zipline and 1,750-foot Zoomline, taking riders from a 12-story slot-machine-themed platform to fly under the iconic Viva Vision canopy. With direct pedestrian access to eight of Fremont Street's world-renowned casino hotels, more than 70 restaurants and specialty retail kiosks, Fremont Street Experience attracts more than 24 million annual visitors. For more information about Fremont Street Experience, please visit www.vegasexperience.com.
"Like" Fremont Street Experience on Facebook: facebook.com/FSE89101
"Follow" Fremont Street Experience (@FSELV) on Twitter: twitter.com/FSELV
"Follow" Fremont Street Experience (@FremontStreet) on Instagram: Instagram.com/fremontstreet
Summary
Article Name
FREMONT STREET EXPERIENCE ANNOUNCES FREE DJ SERIES, ELECTRIC VINYL
Description
FREMONT STREET EXPERIENCE ANNOUNCES FREE DJ SERIES, ELECTRIC VINYL