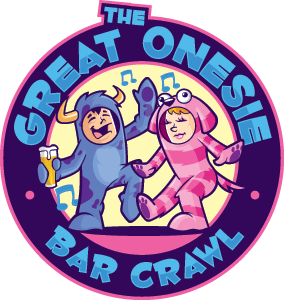 FREMONT STREET EXPERIENCE ANNOUNCES RETURN OF EPIC DRINKSGIVING PARTY WEDNESDAY, NOV. 22 WITH A SPECIAL PERFORMANCE BY SHAGGY
Fremont Street Experience's annual Drinksgiving blackout party on November 22 will feature Shaggy's free performance and the return of the Great Onesie Bar Crawl
Artist Photo Credit: PARSONS
Fremont Street Experience, the six-block entertainment district located in historic downtown Las Vegas, is excited to announce the return of its blackout block party, Drinksgiving, with a highly anticipated free performance by multi-Grammy Award-winning reggae icon, Shaggy on Wednesday, November 22nd.
Born Orville Richard Burrell and raised in Kingston, Jamaica, Shaggy got his start as an MC in New York City's burgeoning dancehall scene soon after moving to Brooklyn in his teens. Not long after serving four years in the U.S. Marines (including two tours of duty in the Middle East as part of Operation Desert Storm), he inked his first record deal and quickly scored a global crossover smash with "Oh Carolina." As the only diamond-selling dancehall artist in music history, Shaggy, managed by Martin Kierszenbaum/ Cherrytree Music Company, has sold more than 40 million album units to date, in addition to landing eight singles on the Billboard Hot 100 and seven albums on the Billboard 200 (including four in the top 40). He has received two Grammy Awards and is among the top three streamed reggae artists of all time on Spotify. His latest project is the soca-inspired EP, "In The Mood."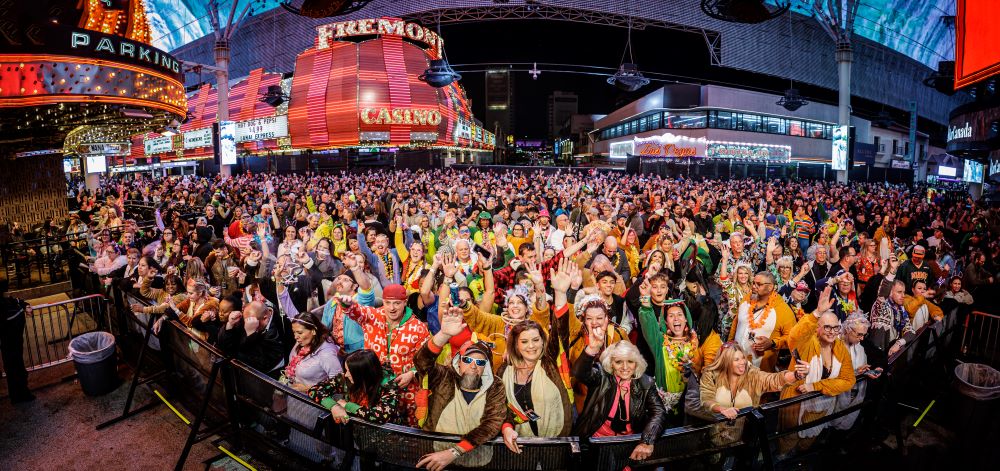 Fremont Street Experience's epic drink-fest and block party encompasses the entire destination during one of the most beloved party nights of the year. In addition to Shaggy's free performance, the Great Onesie Bar Crawl will also return for its annual Fremont Street Experience takeover. Fans can head to Fremont Street in their most outlandish pajamas and onesies for the ridiculously comfortable bar crawl.
New to this year's Drinksgiving festivities is the inclusion of Fremont Street Experience's Electric Vinyl DJ series. Featuring a stacked lineup of nonstop pop and rock hits remixed with modern energetic beats, Electric Vinyl will take place on the 1st Street Stage, bringing the ultimate dance party atmosphere to Fremont Street Experience for music fans of all ages.
Electric Vinyl DJ Lineup:
6pm-8pm: DJ Sara P
8pm-10pm: DJ Eric Forbes
10pm-12am: DJ Stretch and DJ Shift
12pm-2am:DJ Alex Peace
People watching on Fremont Street will be on another level for the one-of-a-kind, drinking extravaganza. Anyone interested in joining the Great Onesie Bar Crawl can purchase tickets online.
About Fremont Street Experience
Fremont Street Experience, a six-block entertainment district located in historic downtown Las Vegas, is an open-air promenade of gaming, dining, entertainment, and shopping. Fremont Street Experience offers free live entertainment on three stages 365 days per year and features Viva Vision, the world's largest single video screen – 1,500 feet long, 90 feet wide and suspended 90 feet above the urban pedestrian mall. In partnership with the City of Las Vegas and the Las Vegas Conventions and Visitors Authority, the $32 million renovation to the iconic Viva Vision screen illuminates downtown Las Vegas with 16,433,152 pixels and 5,000 Nits, making it seven-times brighter than the existing canopy with four-times the resolution allowing the screen to be seen 24 hours a day for the first time in its existence. The one-of-a-kind venue is also home to SlotZilla, a unique zipline attraction featuring an 850-foot Zipline and 1,750-foot Zoomline, taking riders from a 12-story slot-machine-themed platform to fly under the iconic Viva Vision canopy. With direct pedestrian access to eight of Fremont Street's world-renowned casino hotels, more than 70 restaurants and specialty retail kiosks, Fremont Street Experience attracts more than 24 million annual visitors. For more information about Fremont Street Experience, please visit www.vegasexperience.com.
"Like" Fremont Street Experience on Facebook: facebook.com/FSE89101
"Follow" Fremont Street Experience (@FSELV) on Twitter: twitter.com/FSELV
"Follow" Fremont Street Experience (@FremontStreet) on Instagram: Instagram.com/fremontstreet
Summary
Article Name
FREMONT STREET EXPERIENCE ANNOUNCES RETURN OF EPIC DRINKSGIVING PARTY WEDNESDAY, NOV. 22 WITH A SPECIAL PERFORMANCE BY SHAGGY
Description
FREMONT STREET EXPERIENCE ANNOUNCES RETURN OF EPIC DRINKSGIVING PARTY WEDNESDAY, NOV. 22 WITH A SPECIAL PERFORMANCE BY SHAGGY